We loved the Irish Whiskey-based cocktail that Lily created for us last week so much so we asked her to do another.
To complement the whiskey, Lily used a pantry staple – marmalade. The drink is sweet & tart, with wonderful aromatics from rosemary and a slightly bitter finish thanks to the addition of Montenegro amaro. It's delightful anytime of the year, not just on St. Patty's Day.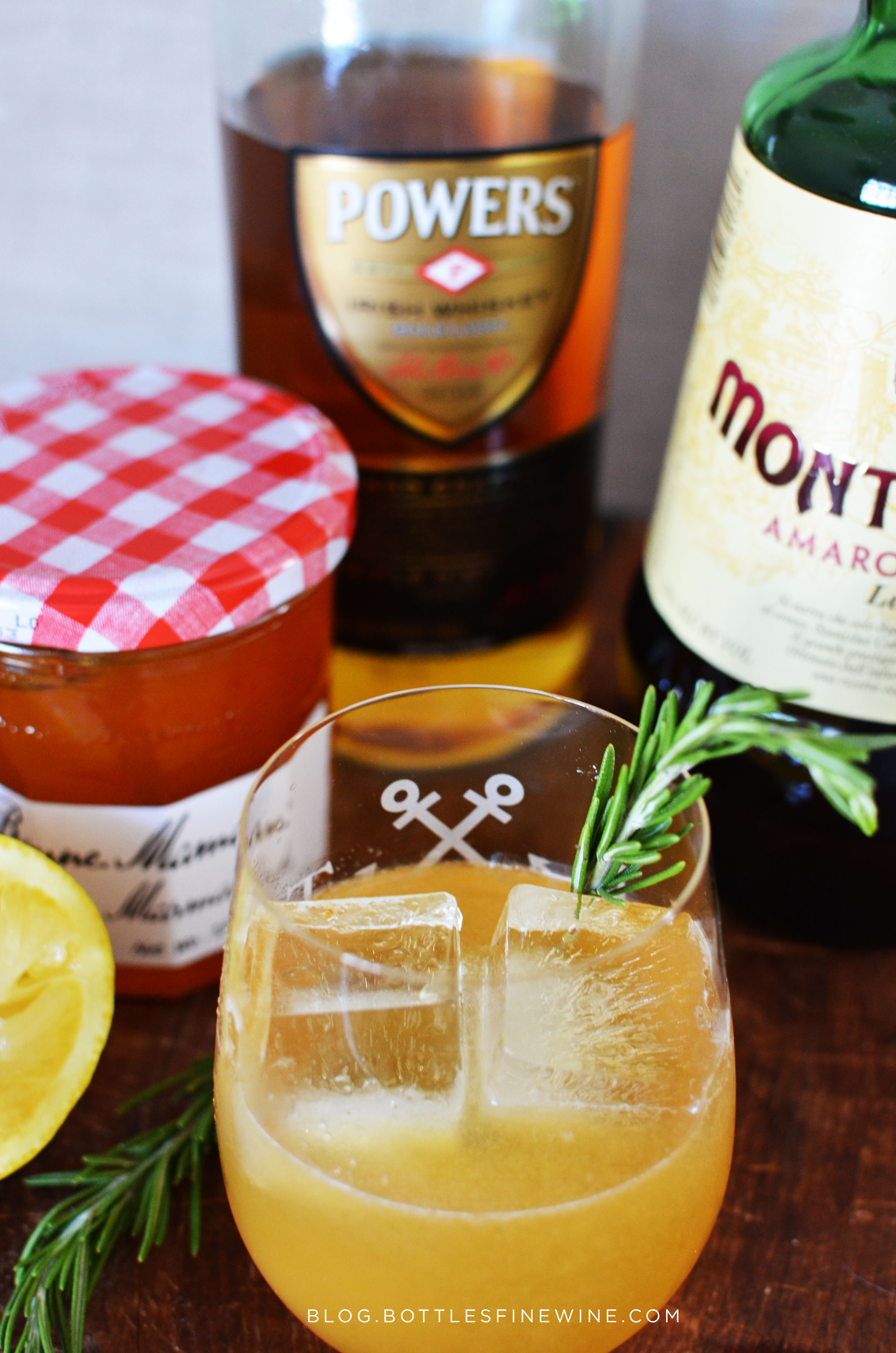 The Irish Mountain Marma
makes 1 cocktail

2 oz Powers whiskey
3/4 oz lemon juice
1/2 oz Montenegro
1 tbsp marmalade*
1 small, 1″ sprig of rosemary
1 larger sprig (for garnish)
*For this recipe, orange marmalade was used but lemon grapefruit marmalade is also quite nice.
Place small sprig in shaker, add Montenegro and gently muddle once with a muddler or wooden spoon to release the rosemary flavor.
Add whiskey, lemon, and marmalade.
Fill shaker with ice and shake until frost forms on the outside of the tin.
Double-strain into a tumbler, garnish with remaining sprig of rosemary and ice.
Enjoy!
###