It's official. Now that we're in the thick of the summer of 2018 we can indeed call it: The beverage of the season is, drum roll please, the canned cocktail. This ready-to-drink format has taken not just our store, but the whole country by storm. Seems gazillions of you have taken a shine to these little aluminum canisters and the well-made, thoughtful, delicious drinks inside of them. And you're taking them to your porches, your decks, stoops, parks, beaches and boats in record numbers.
Producers of many leading brands have rushed their versions of canned cocktails to market, which has unfortunately resulted in a glut of questionable offerings that deliver less quality and more hangover. Our team has tasted so many of them this season that they've lost track. But what we haven't lost track of is our drive to separate the bad from the good, to find the tastiest, well-crafted, most fun versions of this super popular format for you.
Here are 11 we've added to our shelves and coolers over the past month that we just love. Most are new, others are so good we're calling them the classics already.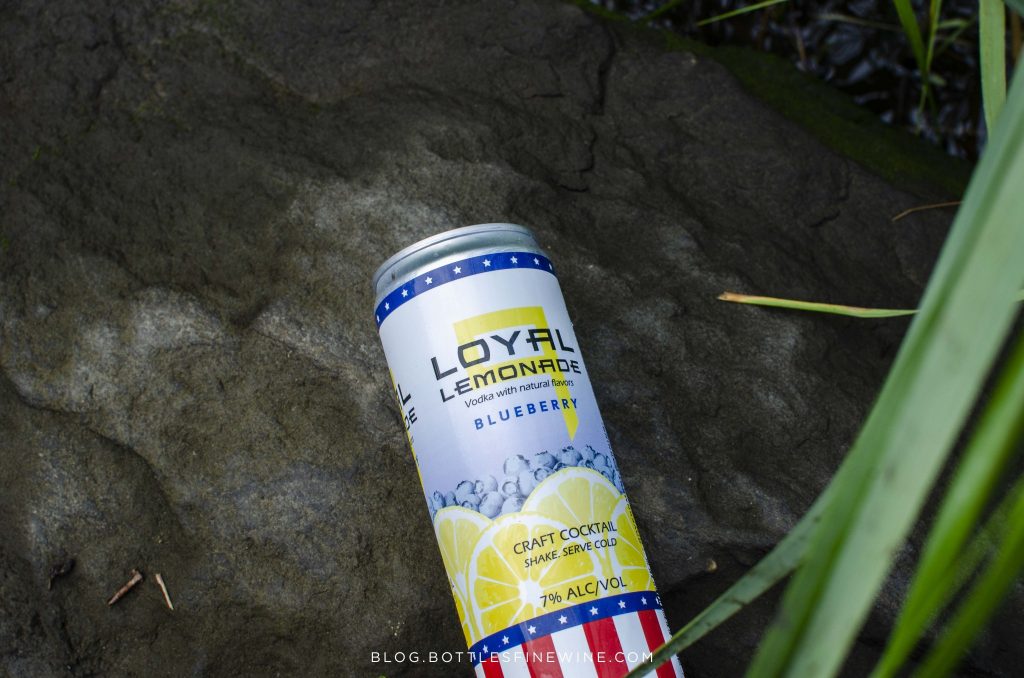 Sons of Liberty Loyal 9 Blueberry Lemonade
Yep, our pals from just down the road took their incredibly popular vodka lemonade and made it more New-England-Summer by adding blueberry to the mix. It's a touch lower in alcohol than the straight lemonade version and we love love love its refreshing, winning style.
$11.99 / 4pk
$2.99 / single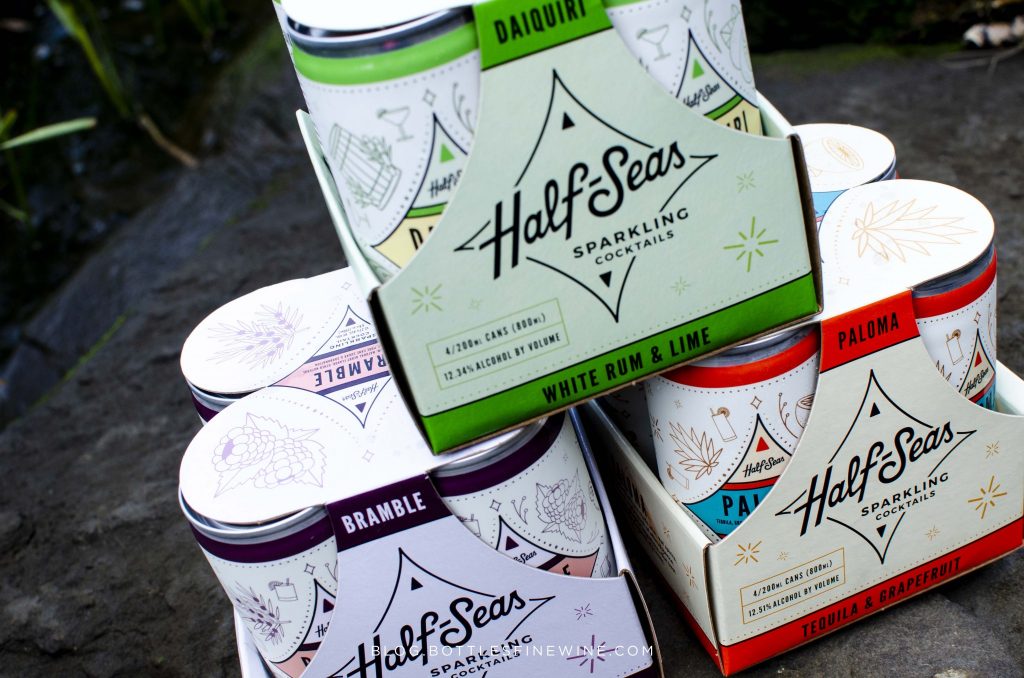 Half-Seas Sparkling Cocktails
Serious cocktail aficionados will find much to love in this line of premium bubbles made by the team behind the popular Seattle-based Scrappy's Bitters. Each offering is made with real distilled spirits, pure cane syrup and natural flavors. They're solid cocktails, and are as tasty as the day is long.
Half-Seas Bramble
The original Bramble cocktail was created in London in the 1980s and is a mashup of dry London gin, tart citrus and juicy berries. This sparkling version pays tribute to the OG recipe and adds a touch of effervescence for a delightful tingle. It's an incredibly balanced, dry, adult cocktail in a fun-sized format.
$15.99 / 4pk
$4.49 / single
Half-Seas Daiquiri
The Daiquiri is arguably one of the most well-known cocktails in the world, and this canned sparkling version remains true to the original ingredients, with white rum, tart limes, sweet pure cane sugar, and the added twist of effervescence. It's refreshing – and the only way it could possibly be easier to enjoy would be if we drank it for you. Which we're happy to do.
$15.99 / 4pk
$4.49 / single
Half-Seas Paloma
A mix the finest Mexican tequila with Half-Seas' own all-natural, refreshing grapefruit soda, pure cane syrup, and zesty lime make this a not-to-be missed summer treat. Bring on a platter of fish tacos, please!
$15.99 / 4pk
$4.49 / single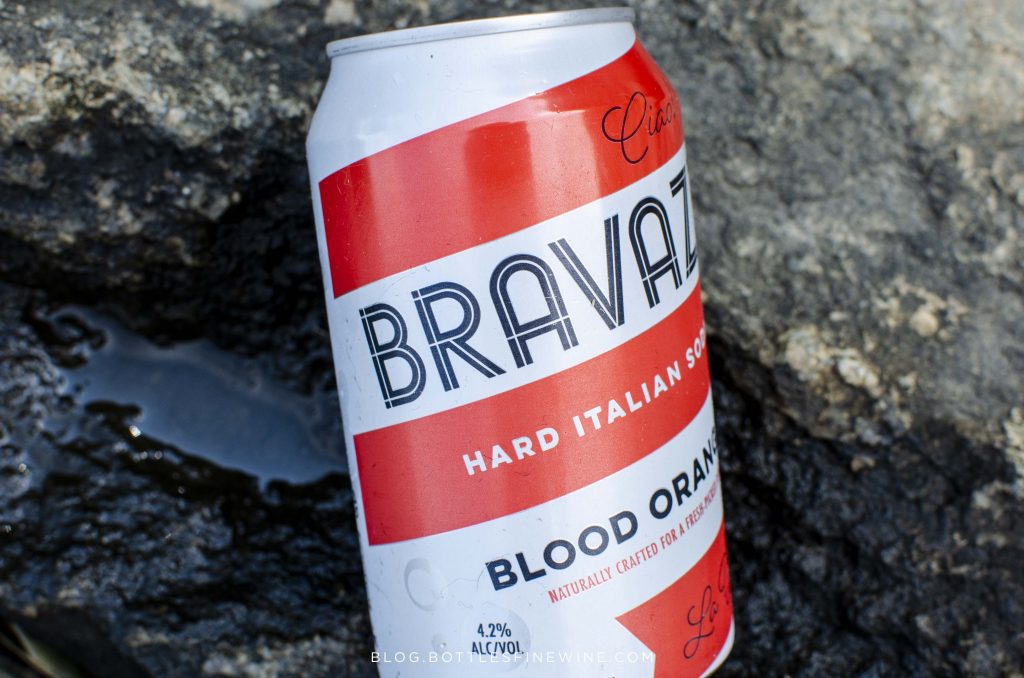 Bravazzi Blood Orange Hard Italian Soda
Inspired by the iconic Italian fruit sodas, these hard versions are made with lots of amore and nothing artificial. They're bright, fizzy and fruity thanks to real fruit juice and natural cane sugar. One sip and you'll feel as if you're on the Amalfi Coast!
$8.99 / 6pk
$2.25 / single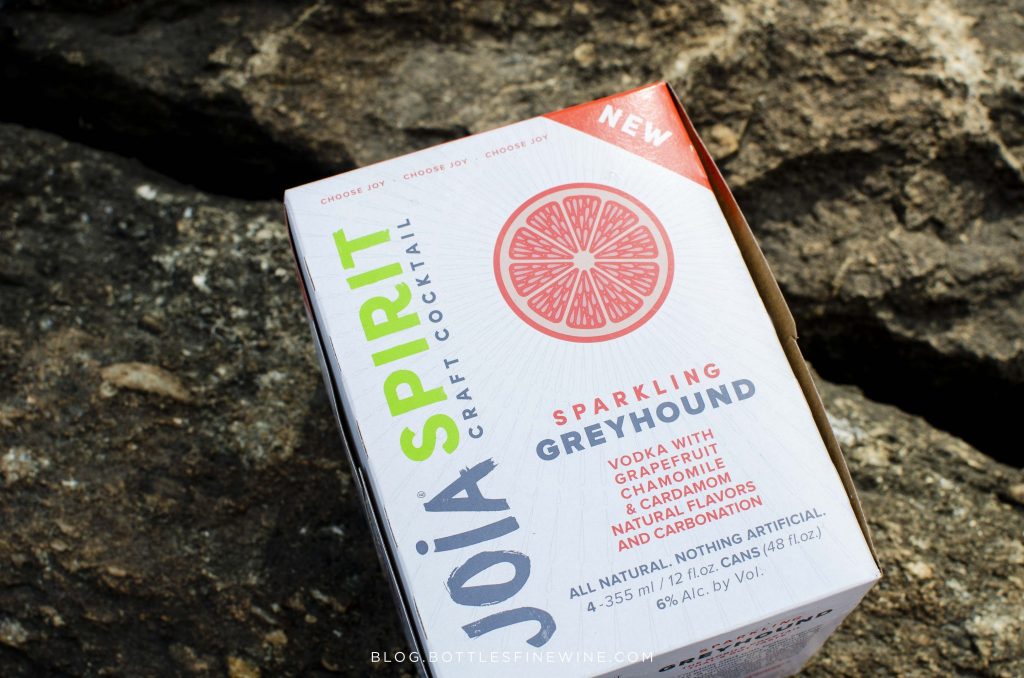 Joia Sparkling Greyhound
Come on, folks. There's so much to love here. Premium vodka with all-natural grapefruit, chamomile and cardamom. This bubbly cocktail is low in sugar and calories if that sort of thing matters to you. If it doesn't, drink it because it's really, really, tasty.
$12.99 / 4pk
$3.99 / single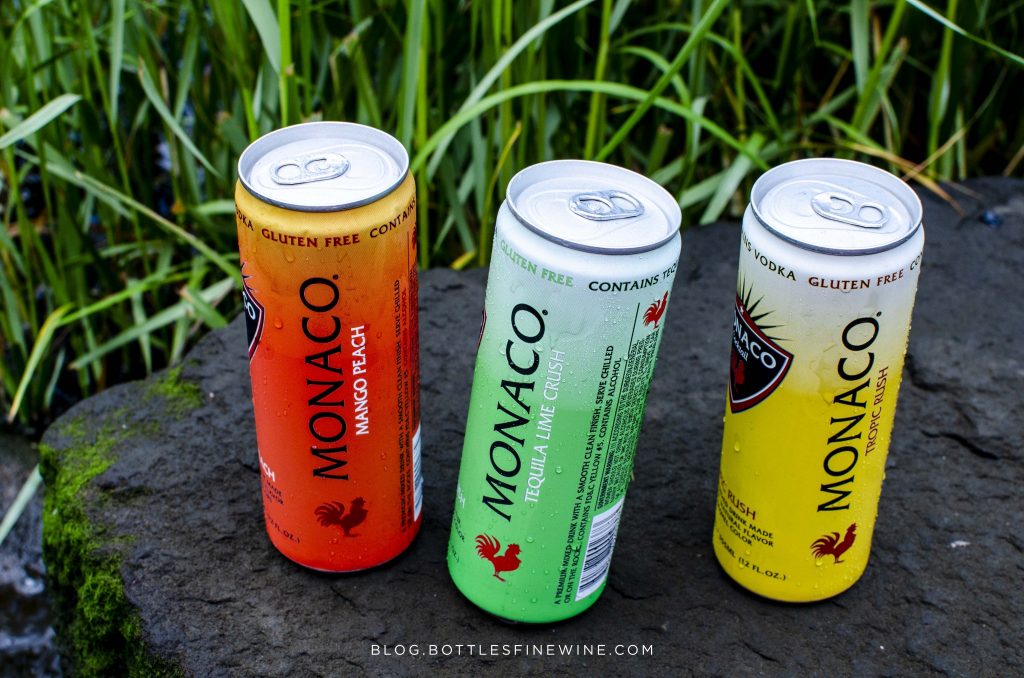 Monaco Cocktails
And for something a bit different – you can't go wrong with the $2.99-a-pop Monaco cocktails given the pure amount of flavor punch packed into each can.
Monaco Mango Peach
This is a sweet and easy treat for a hot day. Freshly pressed mango juice flavor is blended with two shots of peach vodka. Nothing cerebral – and nothing wrong – with that!
$2.99 / single
Monaco Tequila Lime Crush
100% blue agave tequila and fresh lime flavors. Nothing more. Nothing less.
$2.99 / single
Monaco Citrus Rush
They say it's like an adult energy drink. We say why not. It's vodka infused with citrus & vanilla flavors for a sweet kick and a smooth finish.
$2.99 / single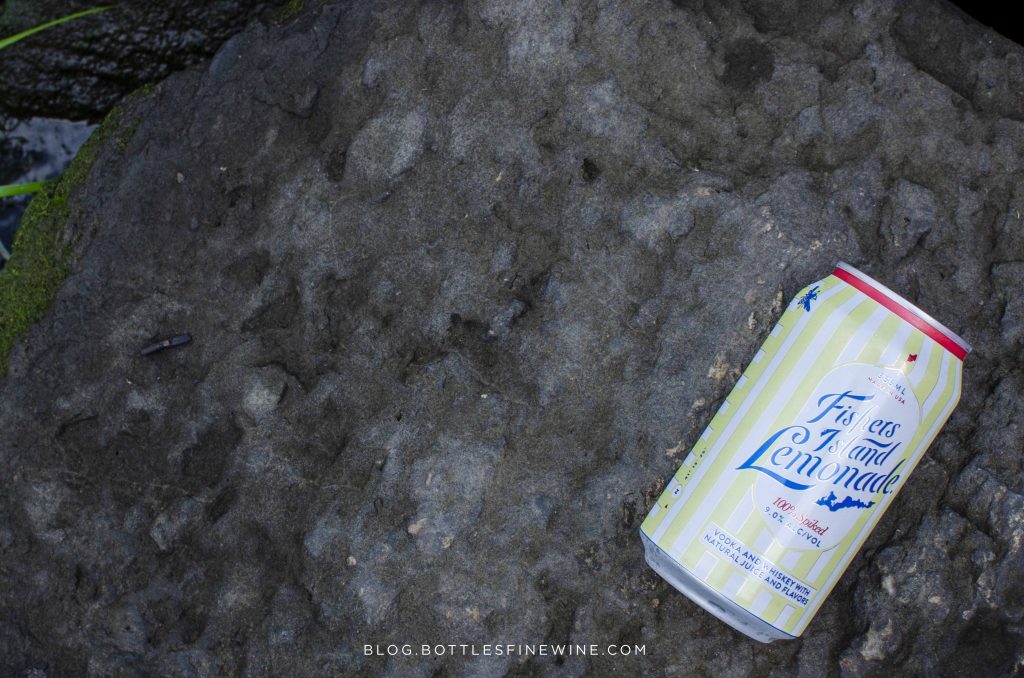 Fishers Island Lemonade
So though it's not technically new to our shelves (we've carried it for the past several seasons), this can deserves a spot on this list because it delivers, year after year, a super refreshing, slightly sweet, slightly tart bang for your buck. Is $5 a lot for one can? We don't think so, when you consider each can contains the equivalent of two well-made cocktails. Enjoy with care: it's scrumptious flavor packs a high-alcohol wallop.
$14.99 / 4pk
$4.99 / single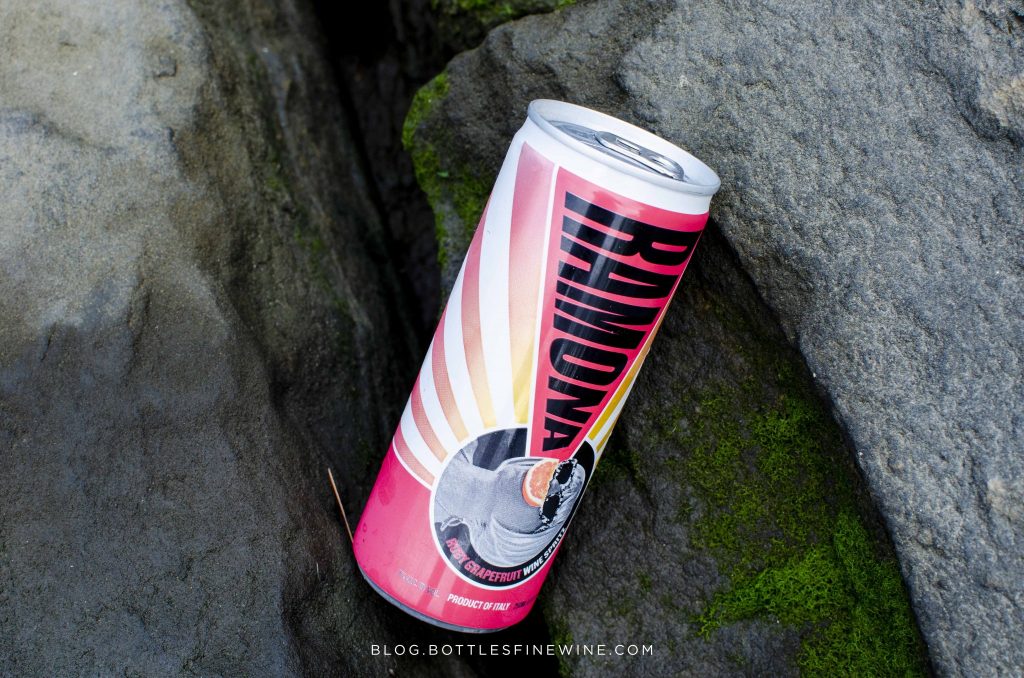 Ramona Ruby Grapefruit Spritz
This wine-based cocktail made its debut at Bottles last year, but we're including it here because it's terrific an a no-brainer for delicious summer fun. It's an organic ruby red grapefruit wine spritzer that all the cool kids with great taste are drinking. It's dry and balanced and refreshing – and look at that spectacular packaging!
$19.99 / 4pk
$5.49 / single
Cheers & enjoy!
prices subject to change
###