We scoured the wide world of beverages to select the perfect gifts for wine, beer and cocktail enthusiasts this year. They're the bottles that are in-demand, on-trend, highly-acclaimed, and flat-out awesome.
Here's what to give (and get) this holiday season: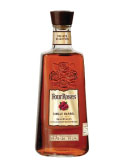 Four Roses Private Label Bourbon: Bottles' Barrel #3 
Available only at Bottles: our private barrel (hand-selected by us!) of this highly sought-after bourbon: extremely rich & uncut – ideal for the hard-to-shop-for bourbon lover. Limited quantities availability. 
$59.99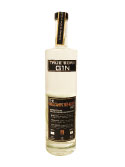 True Born Gin "The Belgian Wheat Act" – Sons of Liberty 
First released earlier this year, this genever-style gin distilled from beer brewed with traditional gin botanicals is for beer and gin lovers alike. Locavores, will love it, too – it's made in RI.
$34.99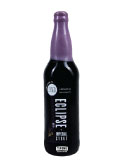 Fifty-Fifty Eclipse Imperial Stout 
Delicious esoterica for the beer geek: award-winning Imperial Stout (various flavors) aged in oak bourbon barrels. The color of the wax enclosure indicates which bourbon casks were used.
$29.99 (22oz)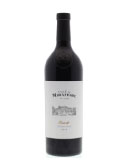 2010 Barolo 
The gift for serious collectors: 2010 is widely regarded as the most outstanding vintage for Barolo in the past several decades. Choose from our selection of acclaimed producers of this iconic wine.
$45 and up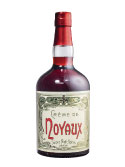 Creme de Noyaux Liqueur – Tempus Fugit Spirits 
Hand-crafted, all-natural almond & hazelnut creme liqueur for the serious at-home bartender and after-dinner drink aficionado. It's what we want this year. Limited quantities available.
$39.99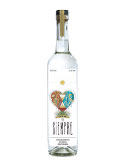 Sotol Por Siempre 
Wildly popular with the country's most talented mixologists, this regional mezcal is made with wild-harvested sotol rather than the standard agave. A must-have for the tequila / cocktail enthusiast.
$44.99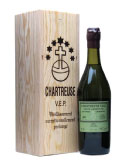 Green Chartreuse V.E.P 
The limited-edition, V.E.P bottling of this classic, secret-recipe liqueur is given special treatment with long aging in oak barrels. Each bottle is hand numbered and encased in a collectable wooden box. A truly special gift.
$164.99 
They're what sommeliers across the country are buzzing about: wines from this volcanic region are the most interesting being produced in Italy today. An outstanding gift for all wine enthusiasts. 
$15 – $65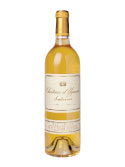 1999 Chateau d'Yquem Sauternes 
One of the world's most iconic wines is at the top of the bucket-list for many an oenophile. The pricing on the critically-acclaimed 1999 vintage makes this a splurge-worthy gift-of-a-lifetime. Don't miss out.
$249.99 (375ml)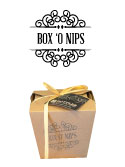 Bottles' Mystery Box of Nips 
Five tiny bottles of booze all in one mystery box – who knows what they'll get? One of our most popular gifts year after year. Makes a fun stocking stuffer or contribution to the Yankee Swap.
$14.99
AND, for true one-stop-shopping, ask a team member about our various, festive wrapping & gift card options.
Happy Holidays, and Cheers!