Another reason to love fall: it's prime season for spooky screenings. This is what we'll be drinking once the projector starts rolling: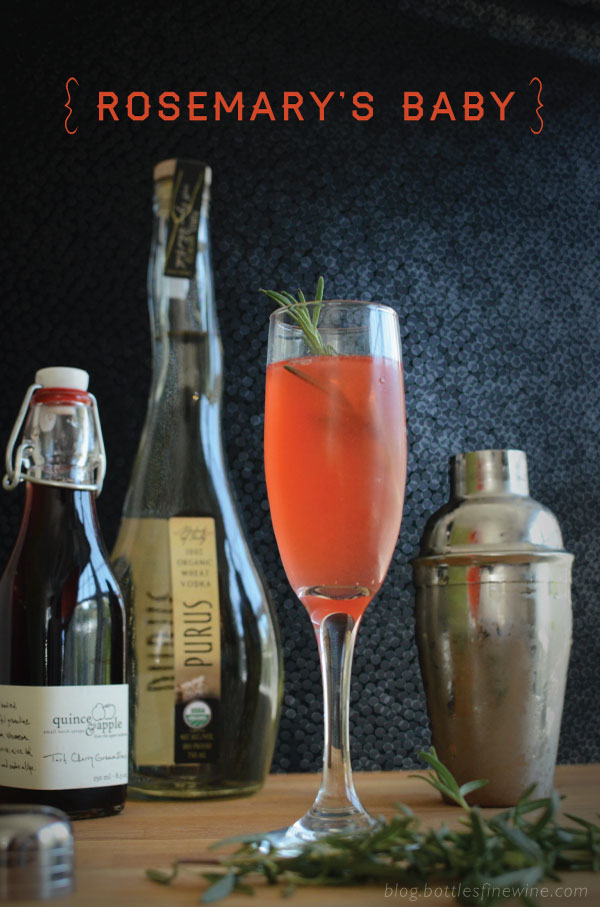 Easy & delicious for a Halloween get-together! Basically a vodka blush, it's also the drink featured in one particular scene in one of the most popular horror movies of all time.
ROSEMARY'S BABY
Ingredients
2.5 oz of your favorite vodka
Dash of Quince & Apple Tart Grenadine
1/2 oz fresh lime juice
Rosemary sprig
Directions
Fill shaker with ice, add all ingredients & shake. Strain into a champagne glass, and garnish with fresh rosemary.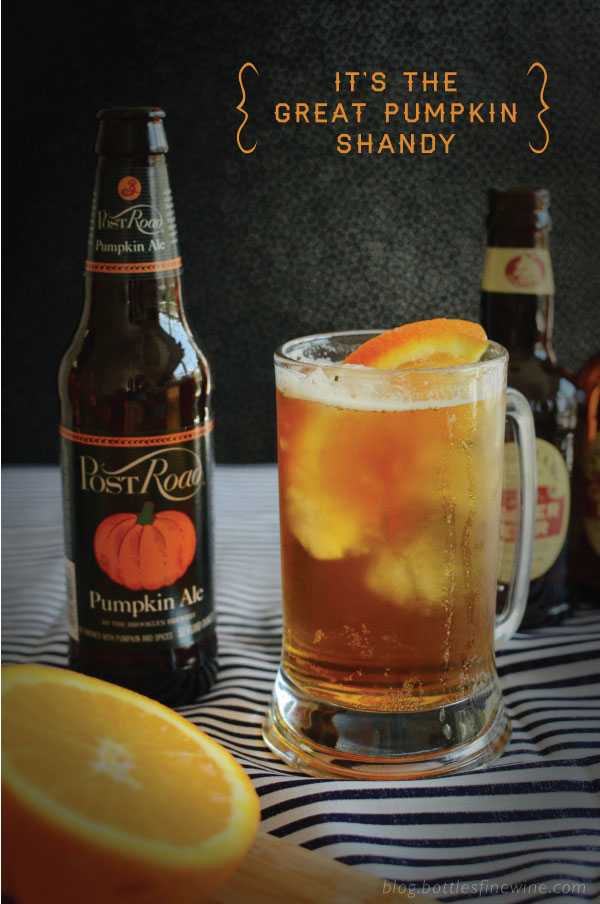 Here's a simple, 2-ingredient shandy to sip while you're waiting in the pumpkin patch for the Great Pumpkin.
It's the Great Pumpkin Shandy
Ingredients
2 bottles pumpkin ale – Brooklyn Post Road Pumpkin Ale
2 bottles ginger beer – Fentiman's Ginger Beer
4 slices of orange
Directions
Fill 4 pint glasses with ice, divide pumpkin ale and ginger beer between glasses. Garnish with orange slice.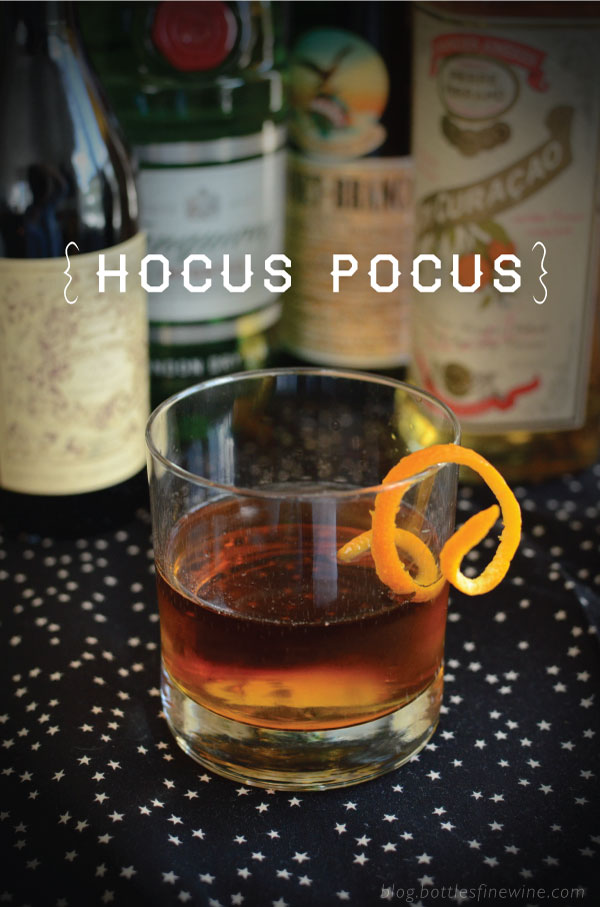 If you're looking for a gin-based cocktail that's bittersweet and pays homage to a movie featuring a peculiar group of resurrected witches, then this drink's for you! Our cocktail is a bewitching medley of London Dry Gin, Carpano Antica Formula (a dark, rich, sweet vermouth), Fernet Branca (our favorite Italian liqueur), and Orange Curaçao.
HOCUS POCUS
Ingredients
2 oz London Dry Gin – Tanqueray
3/4 oz Carpano Antica Formula
3/4 oz Pierre Ferrand Orange Curacao liqueur
1/8 oz Fernet Branca
Orange zest twist
Directions
Stir all ingredients with ice & strain into chilled glass. Garnish with an orange twist.