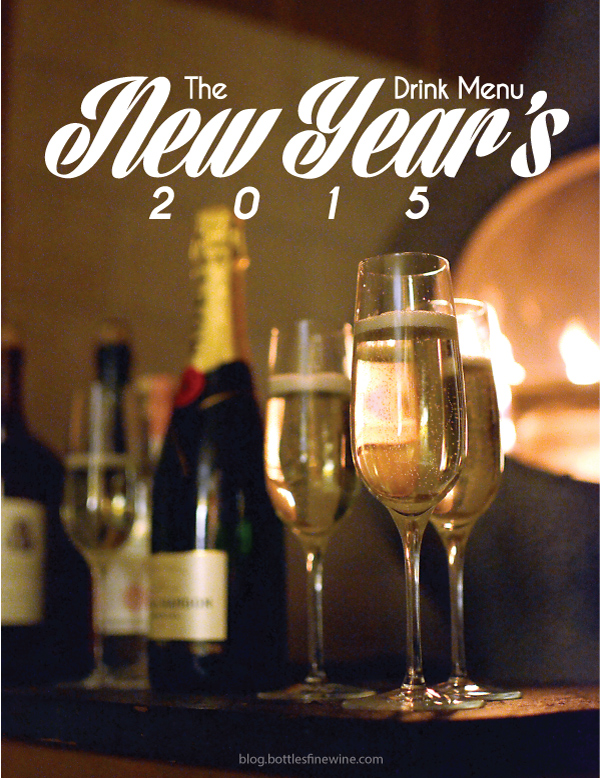 Personally, New Year's Eve has evolved from a whirlwind of party hopping to a quiet evening with a few friends and neighbors at home. I've substituted long bar lines and waiting for cabs in the frigid cold with a home cooked meal, a selection of ridiculous board games, and a few crowd-pleasing drinks.
Download & Print the Drink Menu >

THE COCKTAIL
For cocktails, I am loving the Bittermilk Tom Collins with Elderflower & Hops, a fantastic syrup from South Carolina that has a permanent home in my fridge. I pair the St. George High Rye Gin with the Bittermilk to create a quick cocktail that is light and citrusy with a nice bitter, hoppy note. For a non-alcoholic version, substitute the wonderfully tart Fentiman's Victorian Lemonade in place of the gin.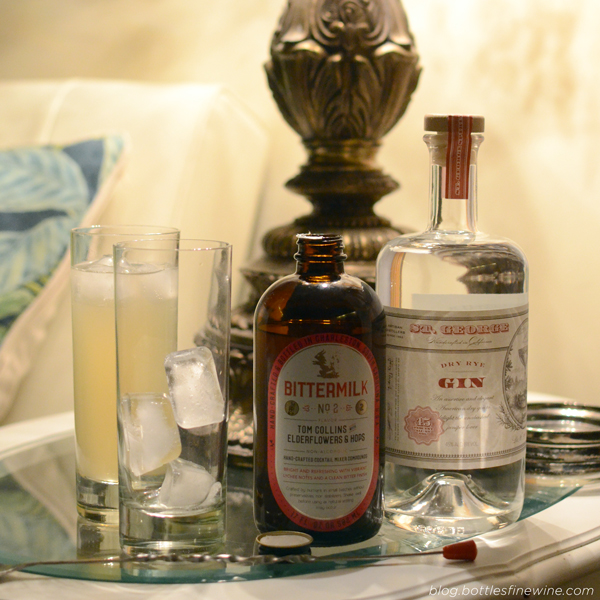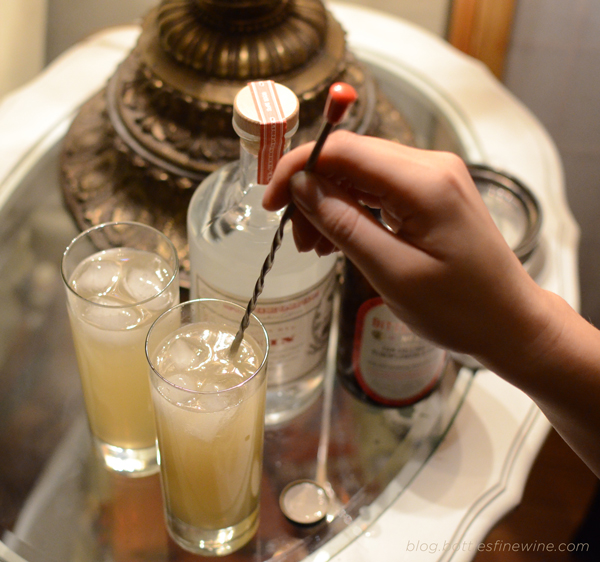 Tom Collins with Elderflower & Hops
Ingredients
1 part St. George High Rye Gin
1 part Bittermilk No. 2 – Tom Collins with Elderflower & Hops
1 part soda water
Directions
Combine all ingredients in a tall glass filled with ice. Stir, and garnish with a cucumber.
THE BEERS
Instead of wines, I like to switch up the menu and use a small gathering as an opportunity to share a few bottles of delicious craft beers. Last year I served a magnum of St. Bernardus Abt 12 vintage 2012 – a wonderful Belgian Quadrupel that is dark, strong and malty. Once the bottle was drained it became a lovely photo prop! We also had Arrogant Bastard 3 Liter bottles and Corsendonk Christmas Ale 3 Liters.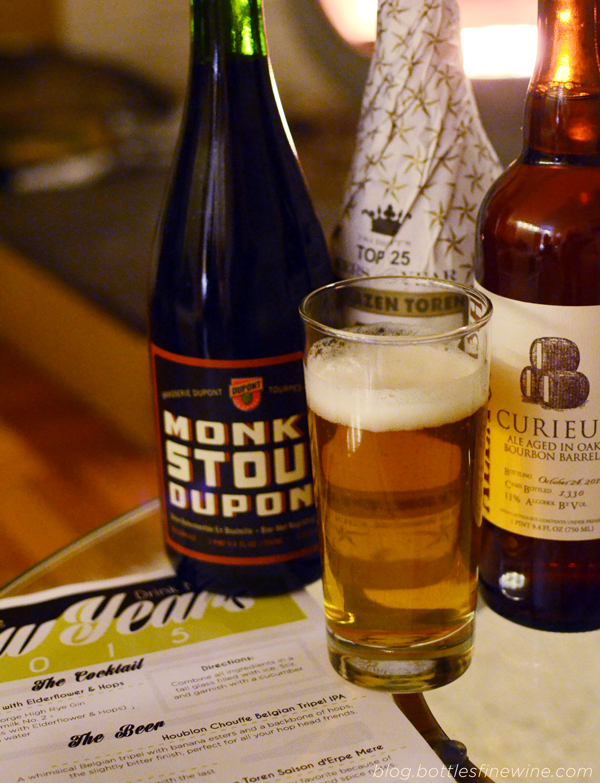 Since we started with a Belgian beer, let's continue the trend in this year's menu:
De Glazen Toren Saison d'Erpe Mere
A Belgian beer to the core, saisons are my favorite because of their effervescence, malt and spice notes. The Glass Tower brewery is dedicated to crafting only a handful of beers and their attention to detail is present with every sip. Check out their website's food pairing section – especially a fondue recipe that includes a splash of saison to this triple crown of cheese heaven – Gruyère, Appenzeller and Emmental!
Houblon Chouffe Belgian Tripel IPA
My lovely gnome friend will satisfy your hop head friends and remind your guests about David the Gnome's fantastical adventures with his friend Swift. A Belgian tripel with banana esters and a backbone of hops, the slightly bitter finish will leave you smiling and wondering how the gnome did it again!
Brasserie Dupont Monk's Stout
Known for their saisons, Dupont created a stout that is not at all heavy like some of it's friends on our stout shelf. By December 31st, I have almost reached my dessert quota so a rich, creamy stout is the last thing on my mind. Instead I turn to this enjoyable dry, low ABV stout to pair with the last of the holiday cookies and pies.
Allagash Curieux
Once upon a time at Allagash brewery, a whole batch of Allagash tripel was ready to be bottled, but sadly due to a customs delay, the empty bottles from Belgium were held up in transit. Not wanting to waste the beer, Allagash decided to place the tripel in some Jim Beam casks that were waiting to be used to age a darker beer, like their popular dubbel. The result – a fantastic tripel with caramel and vanilla notes, aged for eight weeks and then blended with some fresh tripel.
THE CHAMPAGNE
Okay, okay, what's New Year's Eve without Champagne? At midnight, or 11:30 pm, I'll be cracking open a bottle of Moët & Chandon Imperial to toast to 2015!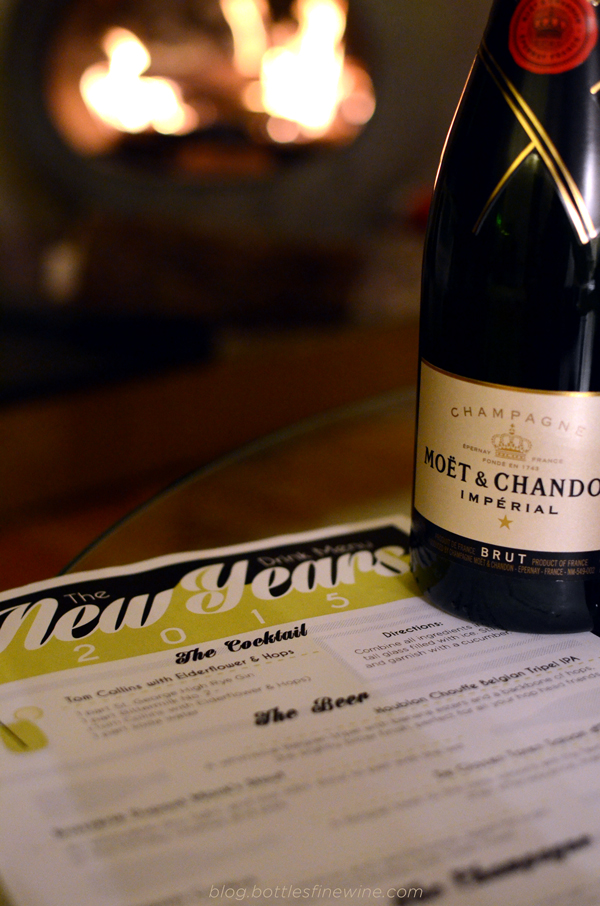 Cheers & Happy 2015!
– Joanna