No muss no fuss.
That's our mantra in these torrid times, which is why we're crushing hard on locally-owned and operated Bootblack Brand's line of all natural cocktail/soda syrups. They're made by Paul Kubiski out of Hope & Main, the culinary incubator in Warren. His roster currently consists of two killer flavors, both of which are deeply layered with sweet, savory and citrus ingredients that meld into one complex cocktail or mocktail when mixed with a beverage of your choice.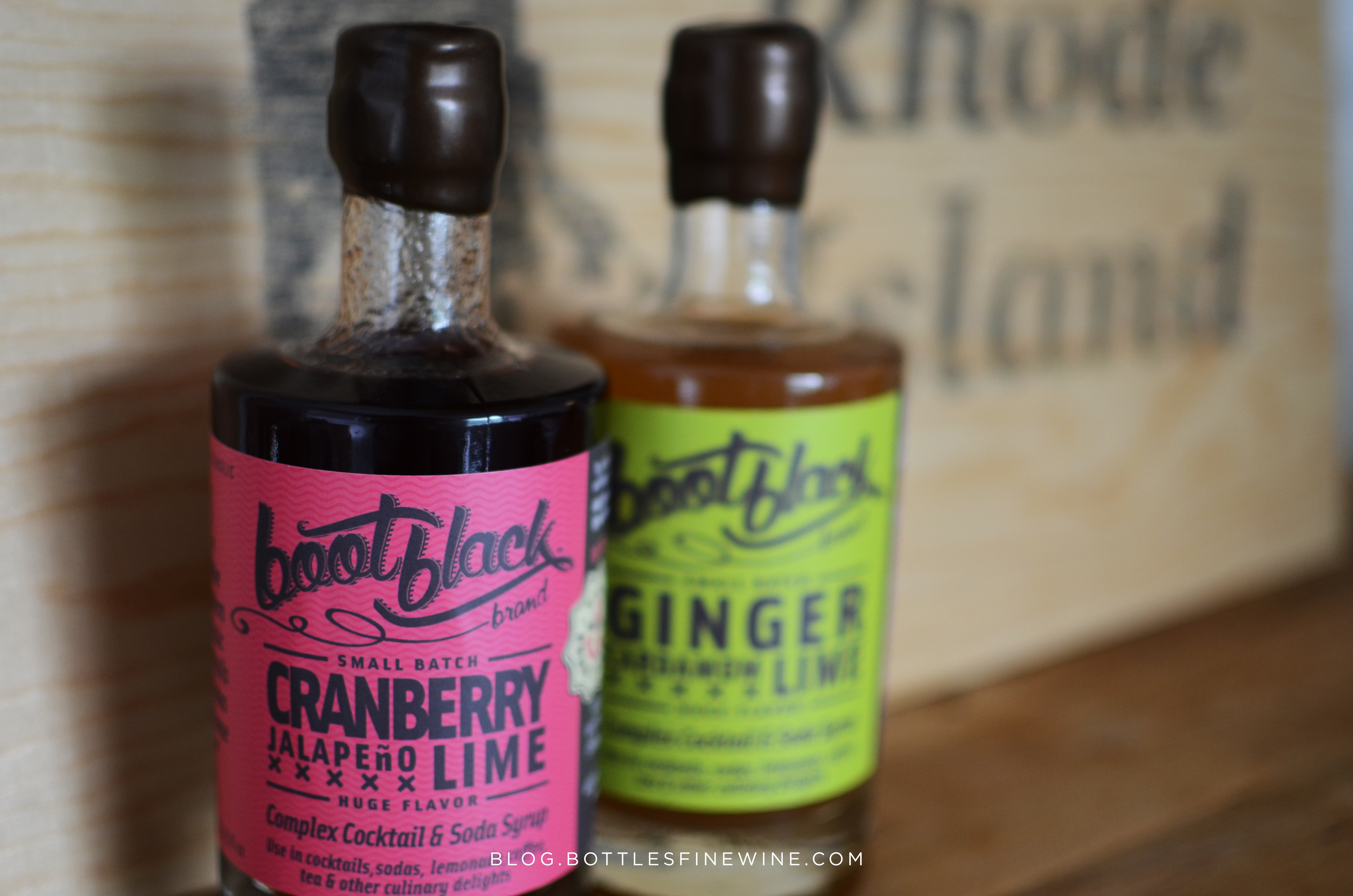 Paul launched Bootblack Brand with the super popular Ginger, Cardamom & Lime syrup, which is great when mixed with bourbon or rum. With vodka it's a heady Moscow Mule. When splashed into tequila it makes a spicy riff on the basic margarita. We also love it plainly mixed with iced-tea, and with selzer, it makes an outrageous ginger ale.
He recently released his second flavor: Cranberry, Jalapeno & Lime, which is a true treat with tequila and/or mezcal. It also sings beautifully with whiskey, vodka and gin. At its most simple, we love splashing it into a tall glass of ice-cold lemonade.
Both make quick work of a Monday night cocktail at home, and really shine when used in a welcome/signature cocktail for gatherings of a handful or more of friends.
For a truly simple, one-minute cocktail/mocktail, Paul suggests mixing 3 parts spirit or seltzer to 1 part syrup, and adjusting amounts to suit your taste.
And for the days when you have a touch more ambition, Paul recommends the following two recipes (both of which are included on their respective bottles).
3 Compadres
2oz bourbon
.75oz Ginger Cardamom Lime syrup
.5oz Ferent-Branca
3 dashes orange bitters
3 dashes Angostura bitters
Orange twist
Add bourbon, syrup & Fernet to a shaker with ice and shake well. Strain into a double old fashioned glass over a large cube. Float with the bitters and the twist.
Smokey Summer
1.5oz Tequila Reposado
.5oz Mezcal
1oz Cranberry Jalapeno Lime syrup
.5oz Lime Juice
Splash of seltzer
Salted lime wheel
Add tequila, mezcal, syrup and lime juice to a shaker filled with ice and shake well. Strain into a double old fashioned glass filled with ice. Add seltzer, stir gently, then add lime wheel.
Cheers to another local Rhody success story!
###