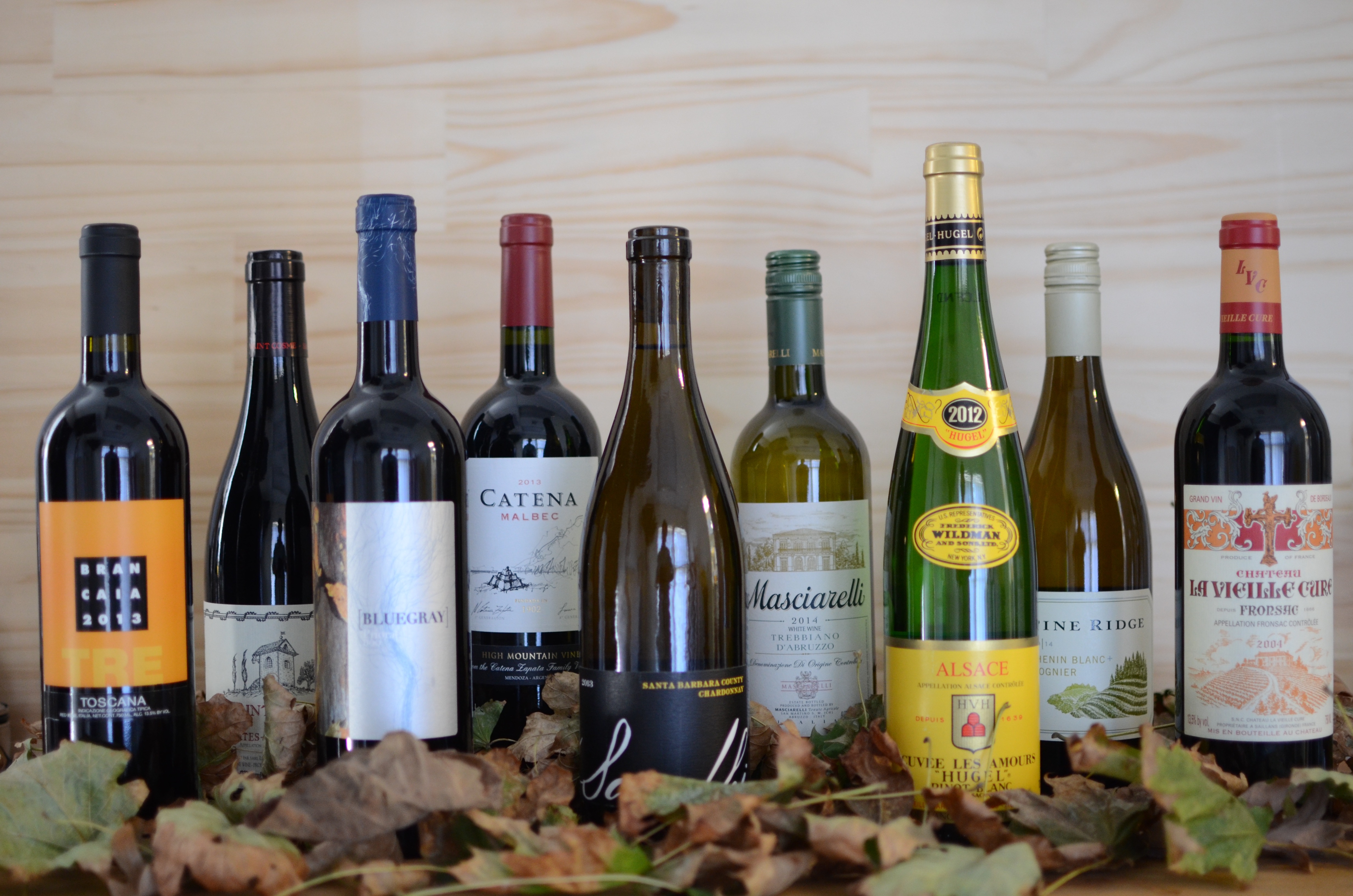 We're not going to lie: Though we love our rosés (we really do), more than a few of us were happy to see our massive stock of them dwindle away at summer's end. And though we'll always have a robust rosé showing in store (especially at Thanksgiving) we're all ready to change our seasonal wine wardrobe.
Feel the same way? Dive into Josh's fall wine picks and welcome New England's cool, sweater weather season.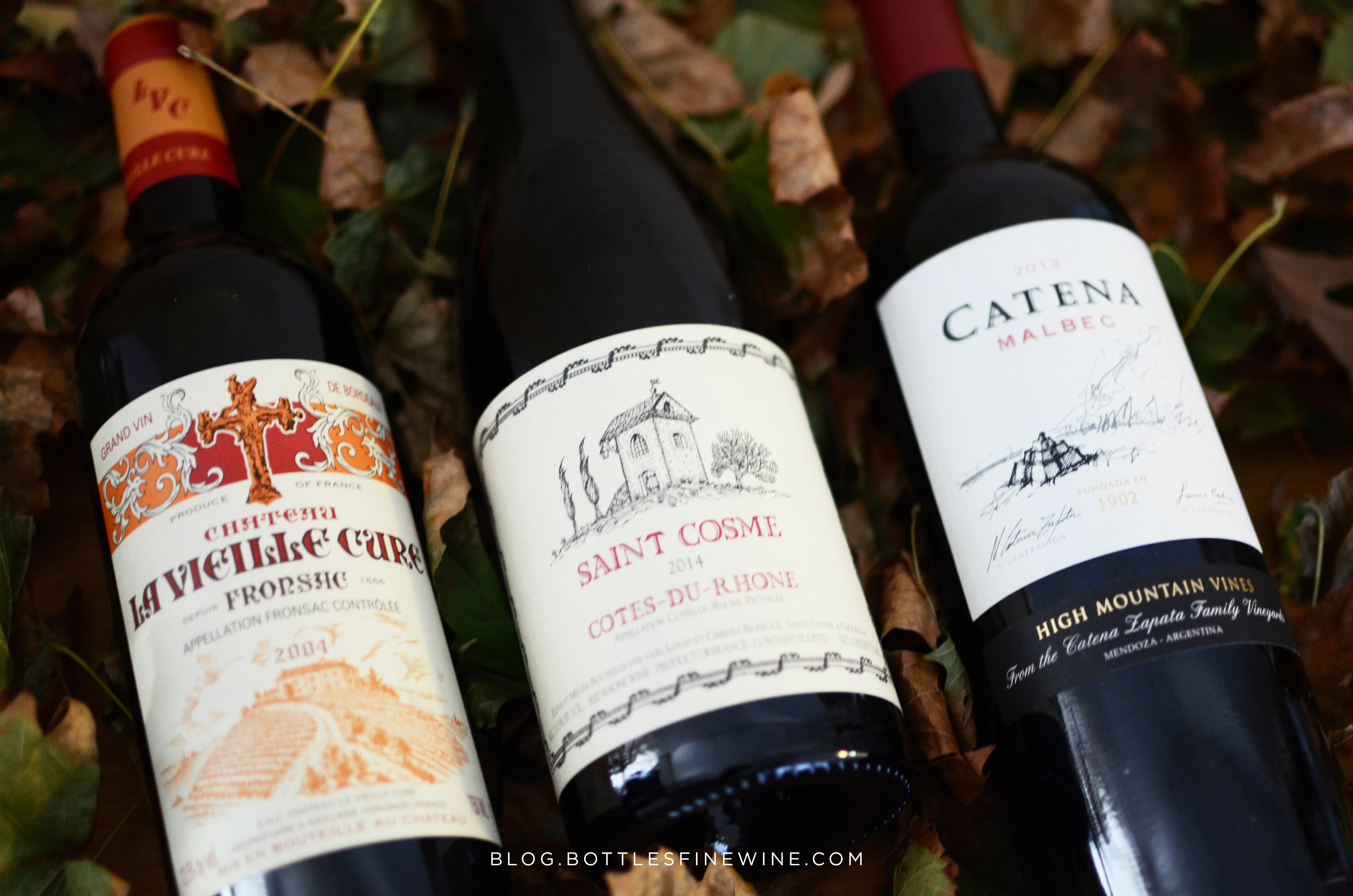 2004 Chateau La Vielle Cure, Fronsac, France
From one of the most beautiful appellations in France, this tasty blend of Merlot, Cabernet Franc and Cabernet Sauvignon gives you the profile and structure of a well-aged Bordeaux – but at a fraction of the price of other Right Bank selections.
$31.99
Chateau de Saint Cosme, Cotes du Rhone, France
I love the wines of St. Cosme (say "comb"). The region is among the world's most consistent producers of quality juice. This is the perfect red to keep around for any occasion, from friends just stopping by to a great Sunday dinner!
$15.99
Catena Malbec, Mendoza, Argentina
The archetype for Argentine Malbec! Laura Catena now has the reins of the winery, and along with winemaker Alejandro Virgil they produce the region's most consistently outstanding wines. Give an old friend another try.
$19.99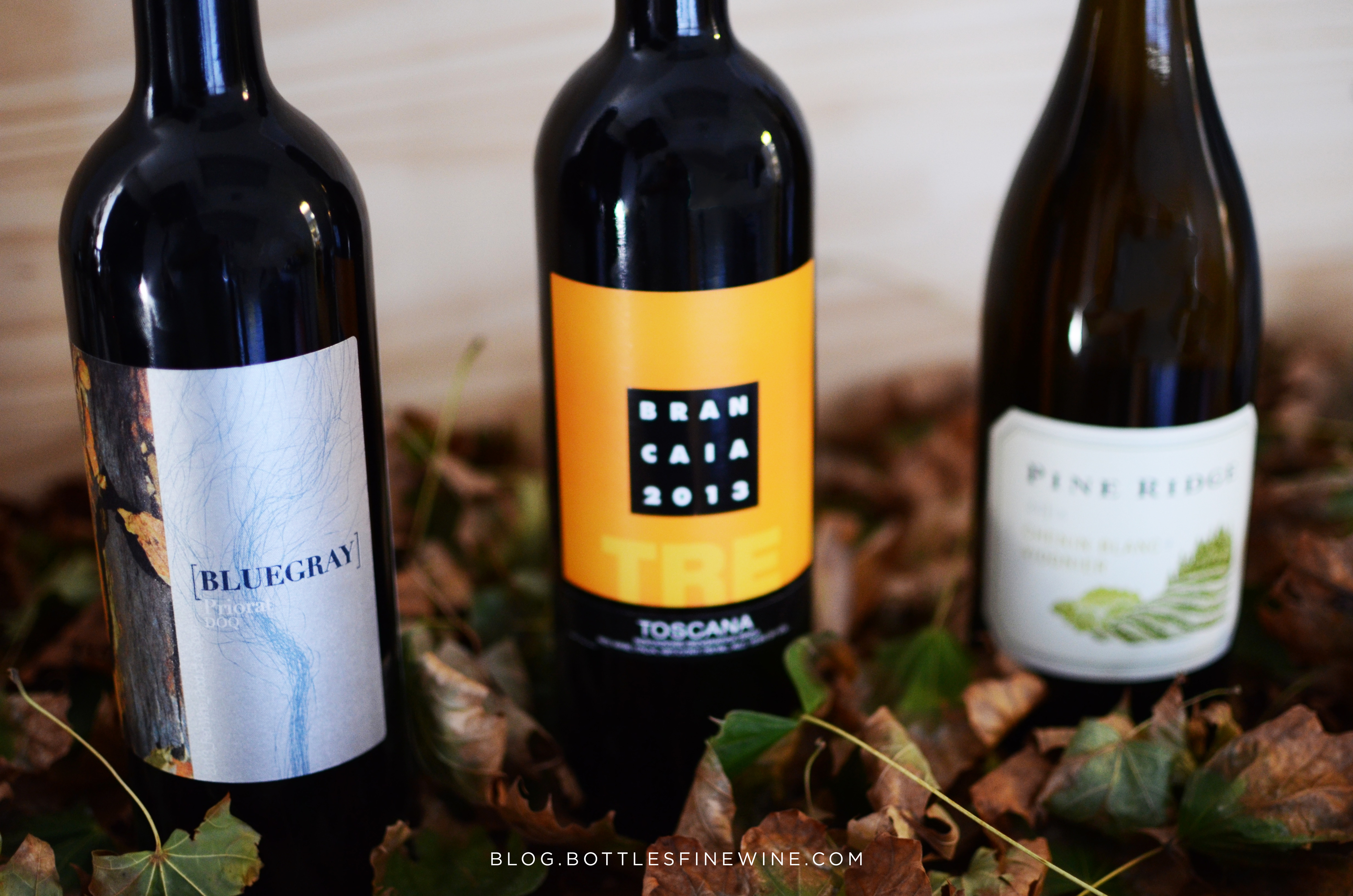 Casa Brancaia 'TRE,' Tuscany, Italy
One of the early Super Tuscans, TRE from Brancaia has the profile we have come to expect from the category. The Sangiovese grape gives TRE a sanguine and distinctly 'Italian' feel, while the Merlot rounds it out and makes for a nice, complete wine.
$21.99
Orowines "Blue Gray," Priorat, Spain
A gateway drug for those Napa-drinkers who want to experience Spain! Wines from Priorat have the structure and balance that new world wine-drinkers look for, while not losing a distinctiveness that is truly unique. Priorat wines tend to have a bit more depth than a lot of other old world wines, without being overly dry.
$19.99
Pine Ridge, California
A longtime favorite of mine, I tend to always have a bottle or two on hand in case of company. A light blend of Chenin Blanc and Viognier, this wine is more floral than sweet – and still has some acid to it to create a nice balance. Perfect for entertaining or casual deck-sipping!
$14.99
Masciarelli Wine Company, Trebbiano d'Abruzzo, Italy
Another old friend – I have sold this wine since the very first wine shop I worked in. A fabulous value, this bottle is a solid dry white that is similar to a Pinot Grigio but with more structure and acid, and without having that metallic finish you can sometimes find in budget Pinot Grigio.
$12.99
Hugel et Fils, Pinot Blanc, 'Cuvee Les Amours,' Alsace, France
If ever there was an underappreciated grape, it's Pinot Blanc. The most widely planted grape in Alsace, it makes a great all-purpose white wine that can be used for anything. If you've never tried a Pinot Blanc, start with Hugel – they know what they are doing. They've been making wine since Providence belonged to the Algonquian!
$17.99
Sandhi Chardonnay, Santa Rita Hills, California
The Sandhi story is far too complex to recount here, but the wine is an outstanding example of what happens when great winemakers, growers, and critics get together to create a world class wine! Green apple with lemon characterize this wine – definitely not a Cali oak bomb!
$39.99
Happy Fall!
-Josh
###