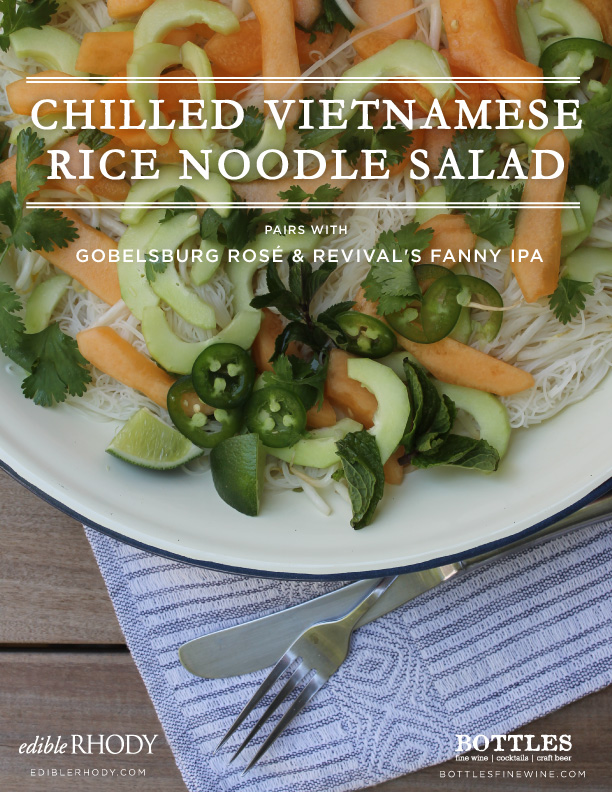 It's hot.
The air is hot. Our political climate is hot. Our society is hot. And we're not even halfway through the Summer of 2016.
Things could change if we all cool down our own little corners of the world, one step at a time. And a good place to start is at the table, with family and friends.
Begin with a delicious, refreshing and easy to prepare chilled dish from Jason Timothy, chef/owner of Providence's Laughing Gorilla Catering, that's sure to please the crowd of 2 or 10 gathered at your table. Add open bottles of icy beer and wine (our picks below), good conversation, laughter and love, and watch the mercury drop.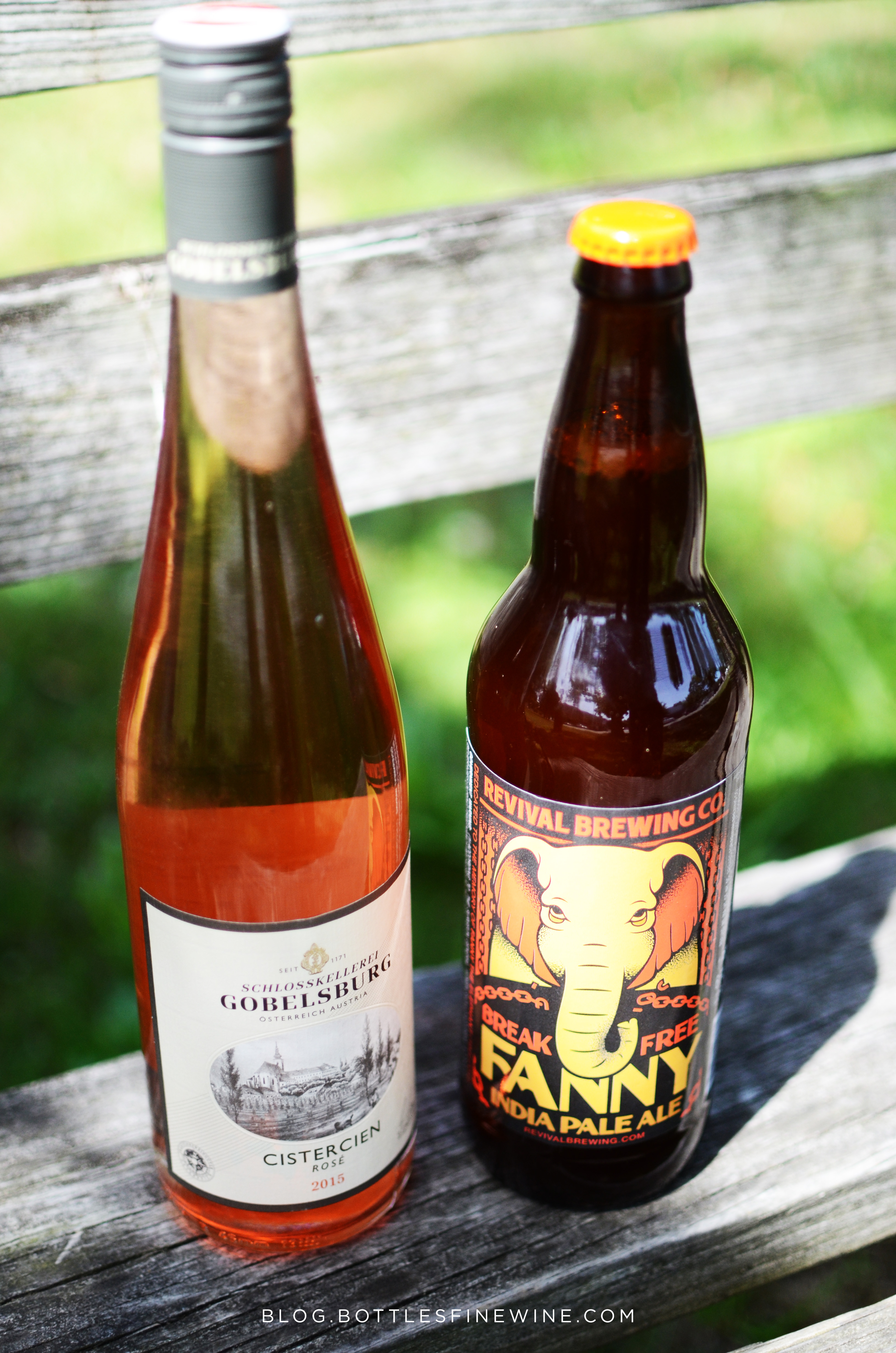 We can't get enough of the Gobelsburg Cistercien Rosé from Austria. Its bright balance of fresh acidity and excellent, round strawberry and peach fruit flavors make this a great match. The sauce's citrus and jalapeno tang will be cooled by the fruit, while the minerality and acid provide enough structure to round out the whole dish.
We chose Revival Brewing Co.'s Fanny IPA as this noodle dish's ideal beer partner. Its fruity hops from the Southern Hemisphere will highlight the melon's cool notes, which piney North American hops accentuate the dish's spicy flavors. And what's even better, Fanny is low in alcohol, so it says as light in your  as does the salad, keeping everything in harmony.
And for the recipe, published in the beautiful Summer 2016 issue of Edible Rhody:
CHILLED VIETNAMESE RICE NOODLE SALAD
A note from chef Jason Timothy:  This is an easy, flavorful salad that is incredibly versatile. It's been a favorite among my friends at summer cookouts when the weather is hot, the grill is going and the produce is abundant. I love to grab herbs and vegetables from the Armory Farmers' Market that's almost outside my door.
INGREDIENTS
1 package rice noodles (size noodle to your liking)
2 tablespoons neutral oil (such as grapeseed or canola)
¼ cup fish sauce
¼ cup water
¼ cup sugar
¼ cup fresh-squeezed lime juice, plus extra wedges for garnish
1 cucumber, seeded and sliced
2 cups sliced melon (watermelon or cantaloupe), rind removed
1 pound (3–4 cups) fresh bean sprouts
½ cup fresh Thai basil leaves, torn
½ cup fresh mint leaves, torn
½ cup fresh cilantro leaves
3 jalapeños, sliced (optional)
Kosher or sea salt
Freshly ground pepper
In a large pot, bring 8 cups of water to a boil. Add noodles and cook for 4–5 minutes. Strain noodles. Give them a quick rinse with cold water just to get the cooling started and, once well drained, toss lightly with oil. Let rest in the refrigerator, covered.
Meanwhile, combine fish sauce, water and sugar in a 1-quart saucepan. Cook until sugar is completely dissolved, 3–4 minutes. Add lime juice and set aside to cool.
When ready, add noodles to a large mixing (or serving) bowl. Add sliced cucumber and melon slices, bean sprouts, basil, mint, cilantro and sliced jalapeños. Toss with sauce. Add salt and pepper to taste. Garnish with lime wedges. Serve immediately or cover and chill until serving.
Serves 4–6.
Stay cool, eat well, and carry on.
###