I know, I know, another seafood and rosé post, but who could blame us. We just love them both and so we jump at the chance of pairing them together whenever we can.
It helps too that Rhode Island is overflowing with so much great seafood, just waiting to be matched with a delicious wine.
Tuna
Reaching anywhere from 3 – 10 feet in length and weighing from 40 – 1500 lbs., Tuna, according to the World Wildlife Fund, would be considered the Ferraris of the ocean. They are sleek, powerful creatures that were made for speed with special swimming muscles which allow them to cruise with great effectiveness, swimming as fast as 43 mph.
An integral part to the diet of millions, they are one of the most commercially valuable fish on the market. The most popular and widely consumed form of tuna is canned, however, it is just as easy if not better to consume them fresh.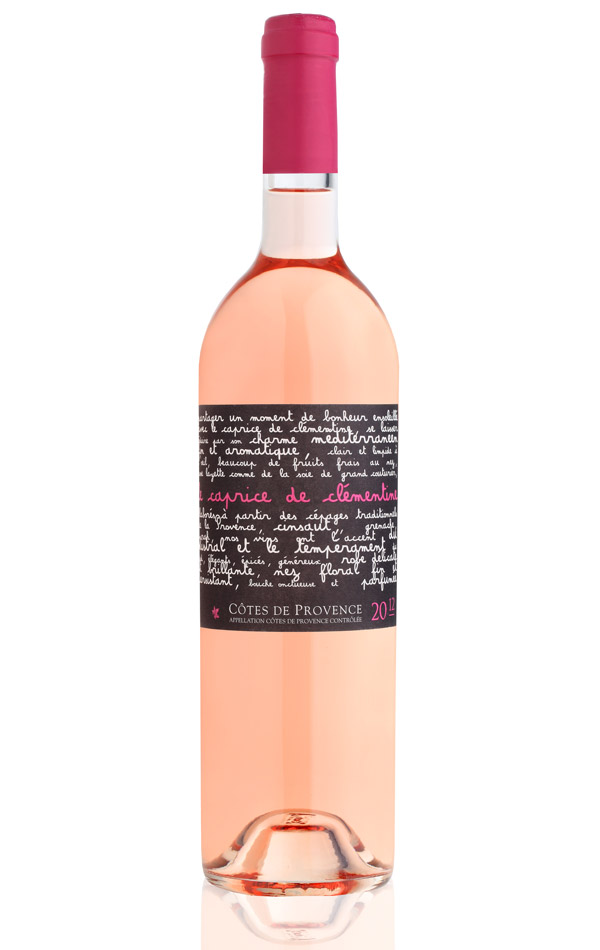 Le Caprice de Clémentine
Situated between Nice and Marseilles (one of my favorite cities), Le Château Les Valentines is a few miles from sunny St. Tropez and is more than a century old. Taken over in 1997 by the current owners, it was renamed Les Valentines after their children Valentine & Clementine, producing wines that exemplify the unique terroir of A.O.C. Côtes de Provence.
The perfect balance of what one looks for in a rosé from Provence, Le Caprice de Clémentine is made with Cinsault and Grenache grape varietals, each contributing different aspects to the wine. Delicate aromas of pink grapefruit, strawberry, white peach, and wet stone lead to a palate of good minerality and a soft finish that is accentuated by hints of strawberry.
Grilled Tuna Steaks with Spiced Vinaigrette
Yields: 4 servings
Prep time: 30 minutes
Cook time: 10 minutes
Ingredients
Vinaigrette
2 1/2 tbsp fresh lemon juice
2 tbsp fresh cilantro, chopped
2 small garlic cloves, minced
1 tsp salt
1/2 tsp ground cumin
1/4 tsp sweet paprika
1/8 tsp cayenne pepper
1/2 cup Extra-virgin olive oil
Ground black pepper
Tuna Steaks
2 tuna steaks, about 1 lb. each
2 tbsp extra-virgin olive oil
Salt and pepper to taste
Oil for cooking grate
1 bunch watercress, washed, dried and trimmed of stems
1 bunch flat-leaf parsley, washed and dried
Method of Preparation
1. Make the vinaigrette by whisking together the lemon juice and seasoning in a small bowl. Whisking continuously, add the olive oil in a slow, steady stream until smooth and combined. Season to taste with black pepper and set aside.
2. Prepare the grill, whether gas or charcoal, and is ready when at a medium temperature. If using a cooking grate, place it on the grill, cover with the lid and allow it to heat up for about 5 minutes.
3. Cut the tuna steaks in half to make 4 equal sized pieces, brush them with olive oil and season with salt and pepper.
4. Oil the cooking grate and grill the tuna, uncovered, until the desired doneness is reached. 4 – 5 minutes for rare and 6 – 7 minutes for medium-rare.
5. While the tuna is cooking, place the watercress and parsley in a medium sized bowl. Drizzle half of the dressing over top and toss until well coated.
6. Divide the greens evenly among the 4 plates being used, as a base for the tuna.
7. When ready, remove the tuna from the grill and place on the salad greens. Drizzle the remaining dressing over the steaks and serve immediately. Read more >