Folks, we are officially in the throws of summer! Rhode Island, the wiley mistress she is, has decided to give us a momentary reprieve. And so there's no better time to pull out your grills and get cooking!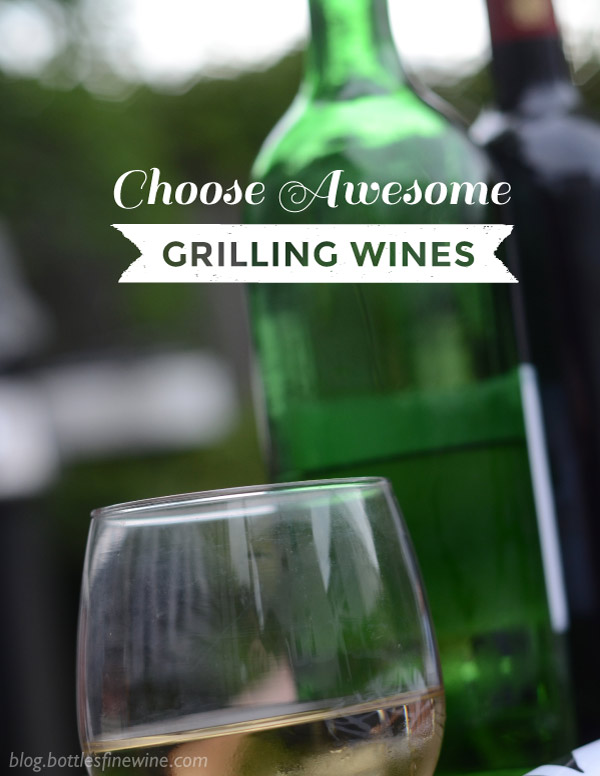 The beautiful thing about summertime grilling is the laid back nature; of throwing it on the grill and cracking open a bottle of something delicious.
The key behind pairing wine and food is to match the flavor characteristics. Sometimes foods flavors align with a wines palate, but other times it's the age old idea that opposites attract which can be surprising!
Here at Bottles, we've decided to help you out by going ahead and removing the guesswork. From vegetables to beef and all things in between, we have your perfect summertime pairings!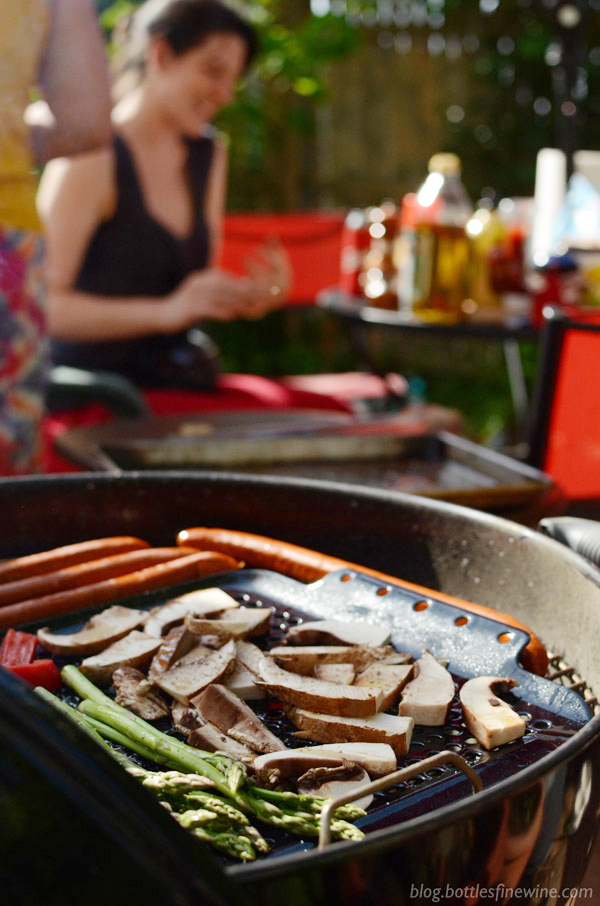 VEGETABLES
From the plethora of farmers markets that run all summer long in Rhode Island there is a virtually endless rainbow of produce to enjoy.

Berger Grüner Veltliner 2013, $14.99
Clean, subtle & floral with notes of grapefruit and a refreshing peppery quality throughout. This Grüner is just oh so bright and crisp! Let me just say what a great value this wine is at a liter a bottle, that means a little more bang for your buck!
RIBS, STEAK, SAUSAGES

Medici Ermete Grasparossa Lambrusco, $17.99
This is my wild card recommendation! Too often, Lambrusco has been pushed aside and forgotten, but not anymore. Yes, some Lambruscos can have a juicy, fruitier quality to them; however, when you're enjoying something rich and fatty like pork or beef ribs, that is exactly the kind of flavor you want to counter that smoky saltiness from grilling. This particular wine has red berry ripeness to it; the light effervescence, however, keeps this wine from feeling too weighty.

Catena Malbec 2011, $19.99
What would a guide on grilling be without at least one Argentinian recommendation? The Argentinians are known the world over for their love of grilled meats, and taking a page from their book, I can think of no better wine to recommend. Without coming across as too fruity, this wine is ripe and juicy in all the right places with a sensual smokiness, making for the perfect accompaniment to grilled steak.

Foris Gewurztraminer 2012, $15.99
I chose this particular vintage which comes from Oregon because it has warmer flavors of nectarines and pineapples, with heady aromas of lush citrus blossom and delicate rose. Despite being fruity, this wine is by no means sweet – the finish is pure with no cloying sweetness. Whether it is chicken sausages, lighter brats, or kielbasas when it comes to pairing 'wursts, choosing a white that is a little richer in body will complement the fatty richness of the sausage.
SEAFOOD – FISH & SHELLFISH
What is summertime in Rhode Island without seafood? I love the simplicity of whole grilled fish dressed up with fresh herbs and citrus – for me, you just cannot get any better.

Stefano Massone Gavi 2013, $14.99
Gavi di Gavi was made for summertime! Made from 100% Cortese grapes, this wine has a soft but bright palate. Clean flavors of apple and pear are grounded by a refreshing mineral note, making it the perfect wine to pair with delicate white fish.

Matua Pinot Noir 2012, $12.99
Long gone are the days of solely drinking white wines with fish when enjoying meatier options such as salmon and swordfish. Light bodied reds are definitely the way to go! This New Zealand Pinot Noir has notes of bright red fruit and earthy herbs, and the palate is supple and easy drinking.
Lobsters, oysters, and littlenecks oh my! Is there anything more quintessentially New England than the scrumptious taste of shellfish? Pair it with this Portuguese white blend.

Aveleda 'Follies' Alvarinho/Loureiro 2012, $10.99
A delicious Portuguese white blend that has a surprisingly ample palate with heavenly herbal and stone fruit notes. Despite being medium bodied, this wine still manages to have a light thirst quenching finish with crisp acidity! Fragrant and flavorful this white will stand up to the richness of shellfish.
CHICKEN
Chicken, everyone's favorite protein! Versatile and easy, here are a few wines that will pair with your grilled chicken.

Albert Bichot Macon Villages 2012, $12.99
What a fantastic bottle of White Burgundy for such a great price! This Chardonnay is an absolute classic French white; the palate has light floral notes balanced by a streak of refreshing minerality throughout. Medium bodied with very little oak, this white manages to maintain a fresh and easy drinking quality about it making it a sure hit for all things poultry!

Jean Francois Merieau Gamay 2011, $15.99
Beaujolais in the summertime! A perfect light red to enjoy in the warmer months. Since it is lighter in body, it won't come across as too heavy on the palate. Fresh vibrant red fruit notes like strawberries and raspberries pair with an earthy herbal character, this wine is just good and easy!
Rosé Wines
Last but certainly not least, let's not forget about our UNIVERSAL wine pairing for summertime: Rosé! I am such a big advocate of rosés especially once they are in season. I have yet to meet the rosé that I don't absolutely adore.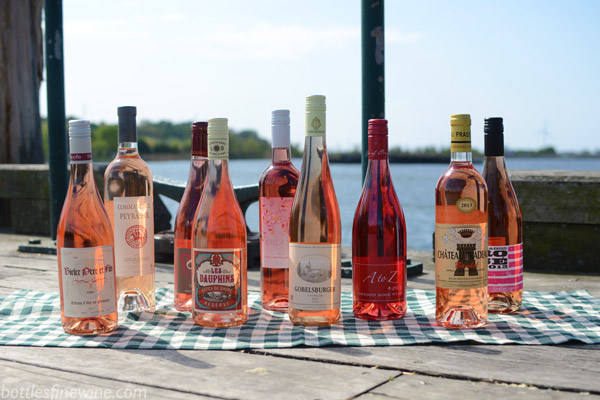 The beautiful thing about rosé is that they are no longer those sickly sweet wines of days gone by. Instead we now have a full spectrum of rosés for every taste! From the dry and mineral driven rosés from Provence, to the juicier, more fruit forward New World rosés, there is something tasty to be had no matter what style you prefer.
Because there are just too many wonderful rosés to pick from and describe here, please stop by Bottles and see for yourself! We have a bountiful selection of rosés to choose from, and you'll have plenty of new and fun things to try all summer long!
If there is one idea behind my pairing recommendations it is that you have fun with it. Just as grilling is a casual summertime activity, so selecting a wine pairing.
No fuss, no muss, just easy and delicious!
Jackie's FUN TIP: Be sure to chill your wines! Even reds can stand to be cooled down in the warmer summer months in order to allow their vibrant natures to shine through! So don't be afraid, chill that red!
– by Jackie Blackwell