Over my many years, we've been a part of many special dinners and events, but nothing has compared to the experience we had at the Walrus and Carpenter Dinner Series.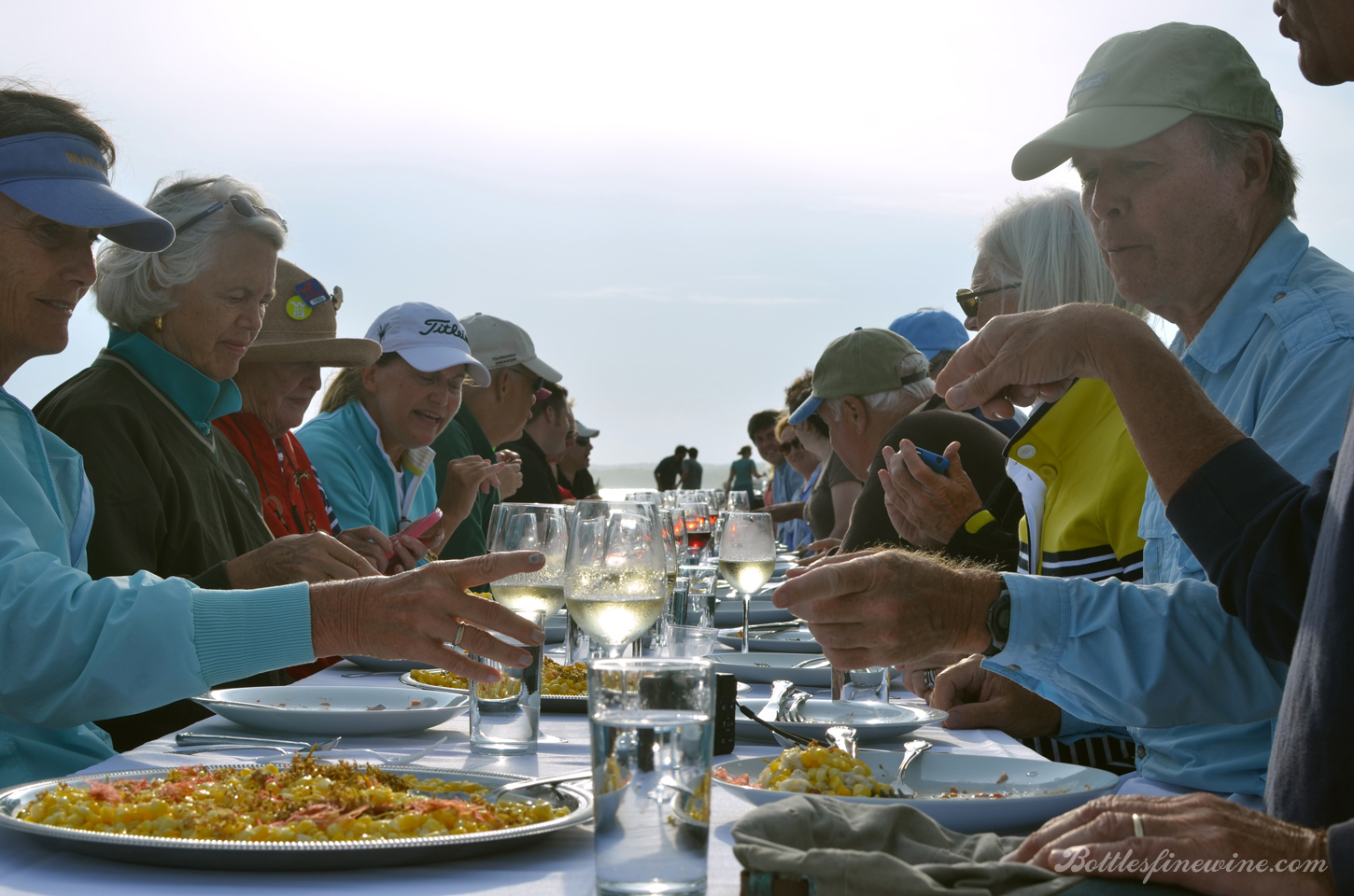 Things started off at Lavin's Landing Marina right on Ninigret Pond – a brackish pond that opens up to the Atlantic Ocean via the Charlestown Breachway.  As people arrived at the marina they were greeted by a beer or "Docktail" as we waited to board the boats.  Once everyone was loaded and secured on the skiff and pontoon we headed slowly to the Oyster Farm, a 3 acre plot, all underwater, leased by Walrus & Carpenter from the State of Rhode Island.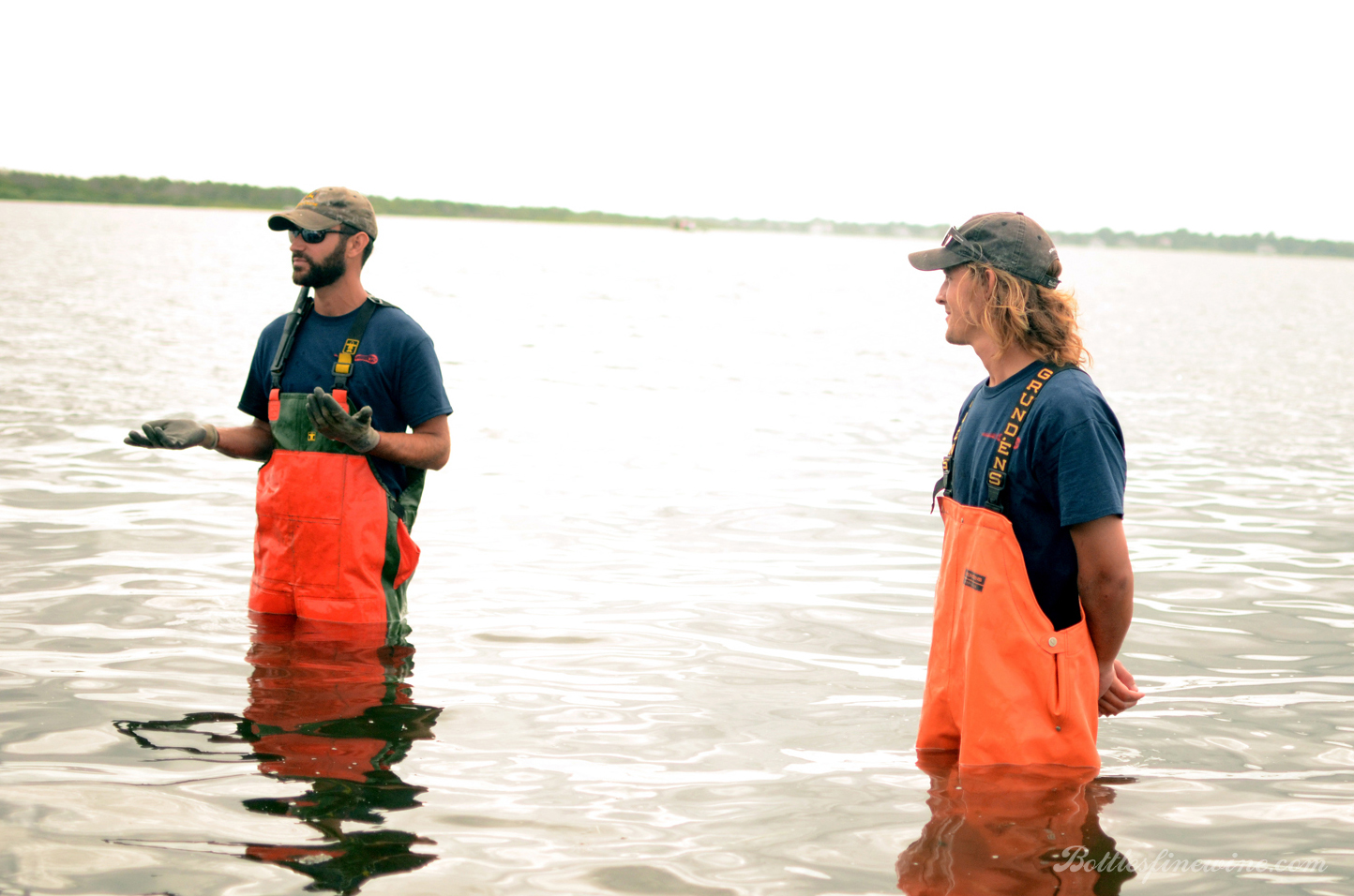 At the farm, owner of Walrus & Carpenter, Jules Opton-Himmel, showed us oysters growing in their bags and taught us everything there is to know about oyster farming.  Once we had learned about all about the process and history of the oyster cultivating industry, we made our way to the raw bar, set up a few meters away from the dining area. We all enjoyed the raw, hand-shucked oysters with lemon slices, a lemon-honey relish, and more than enough sparkling wine to go around!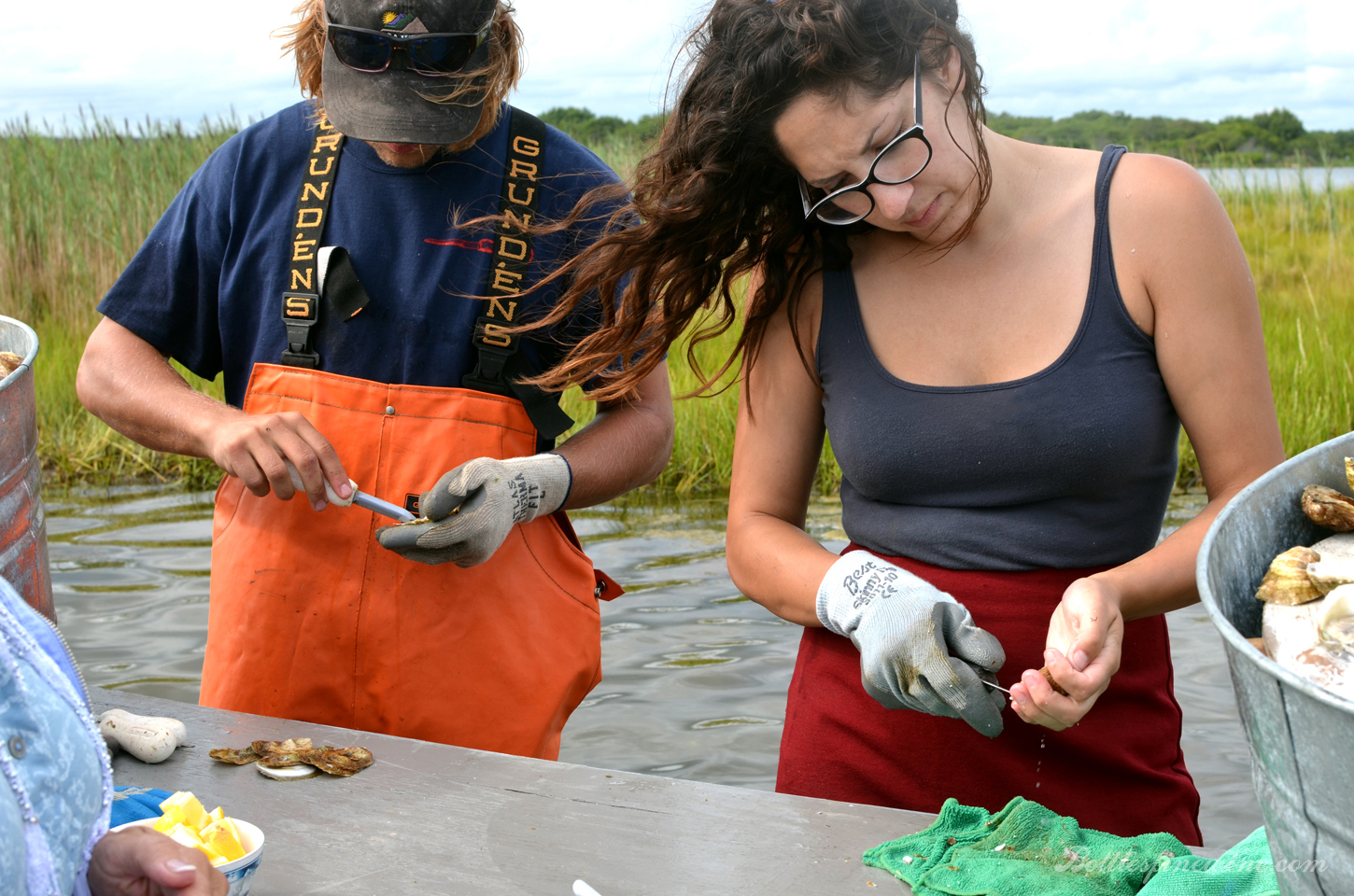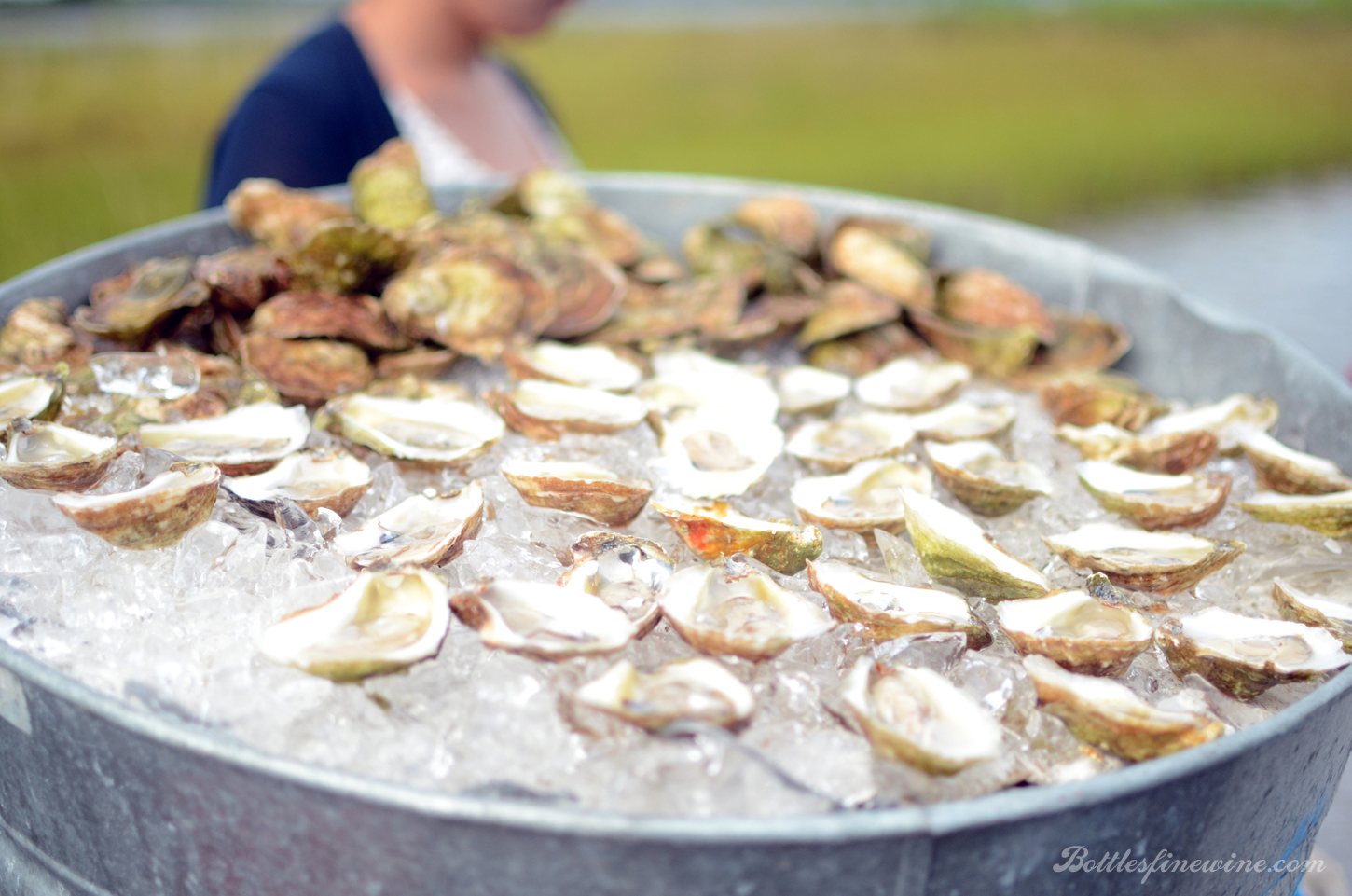 Once all the oysters were gone, we took a short walk to East Beach – the part of the beach that's way down at the end, and part of the State Park system.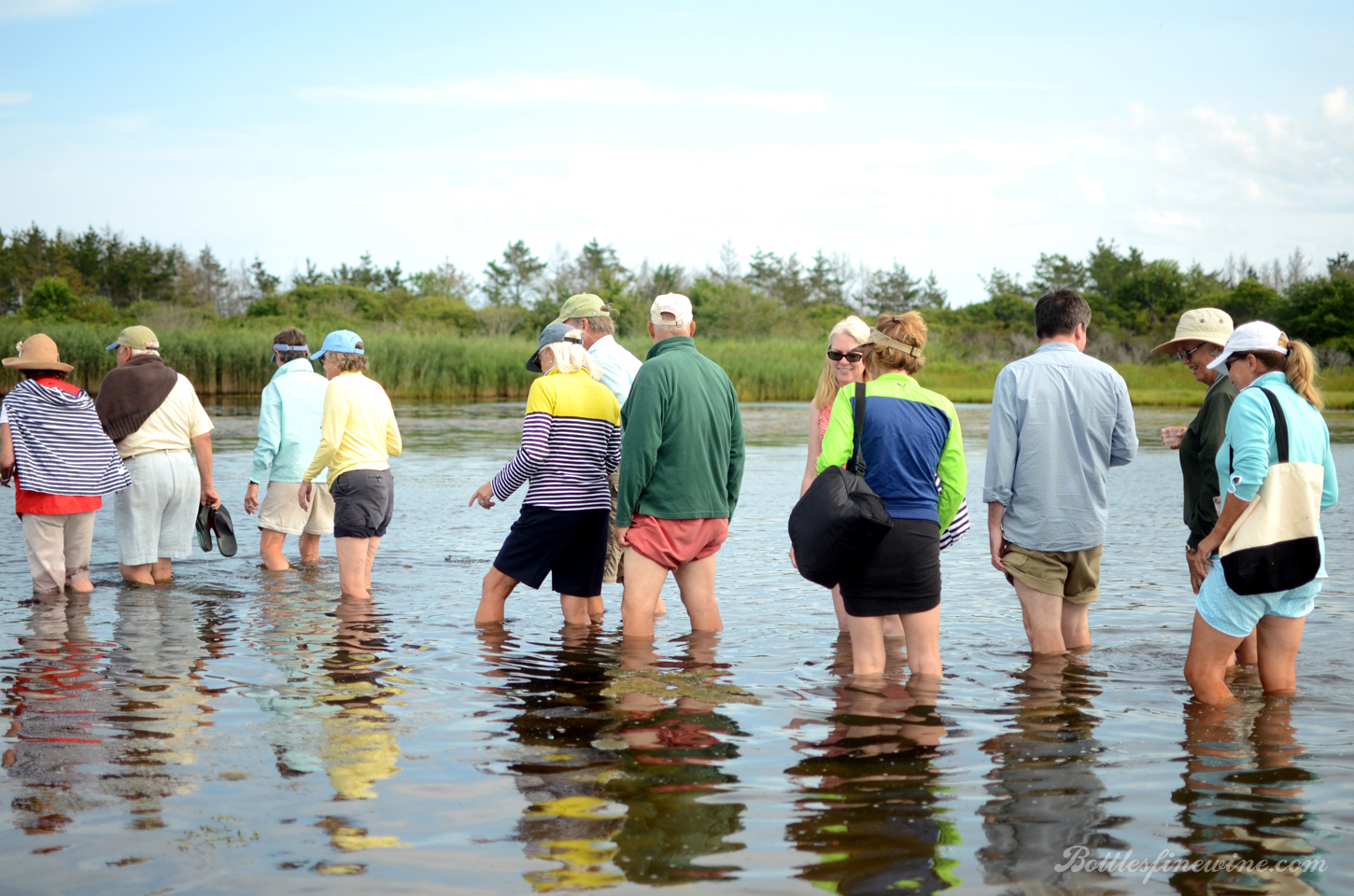 We had the whole span of pristine beaches to ourselves. Once we had amply documented and soaked in the scenic vista (even some taking a quick swim!) we head back on our trek through the sandy paths to dinner.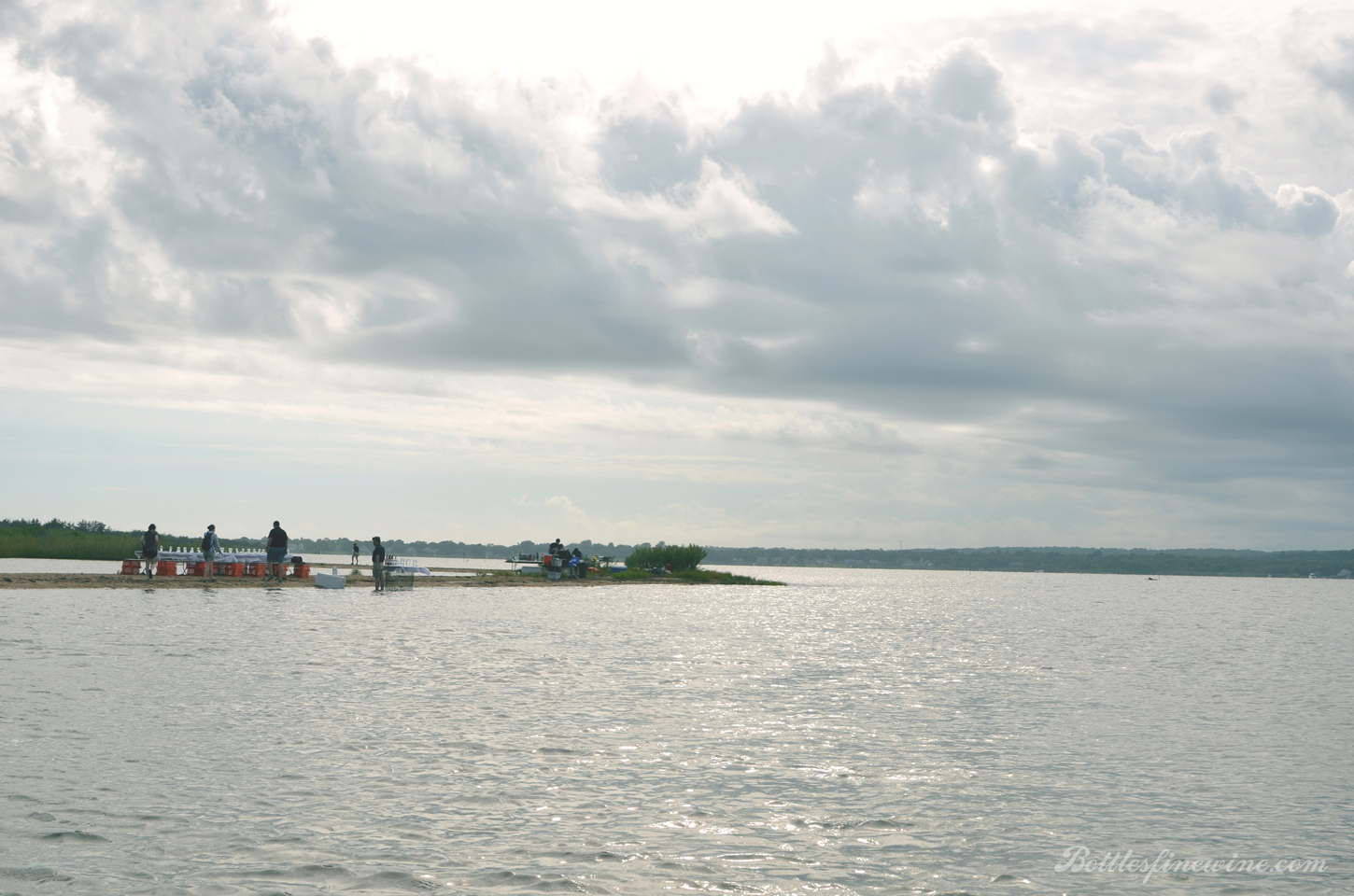 As we approach the sandbar, we saw that dinner would be served on a long table top placed oyster baskets and crates (mermaid chic), complete with tablecloths, cloth napkins, stemware and silverware – and our own little private bar stocked with a great selection of wine selected to pair with the night's cuisines, set a few feet into the water, right next to our docked skiff from the ride in. Certainly the fanciest beach picnic you've ever seen!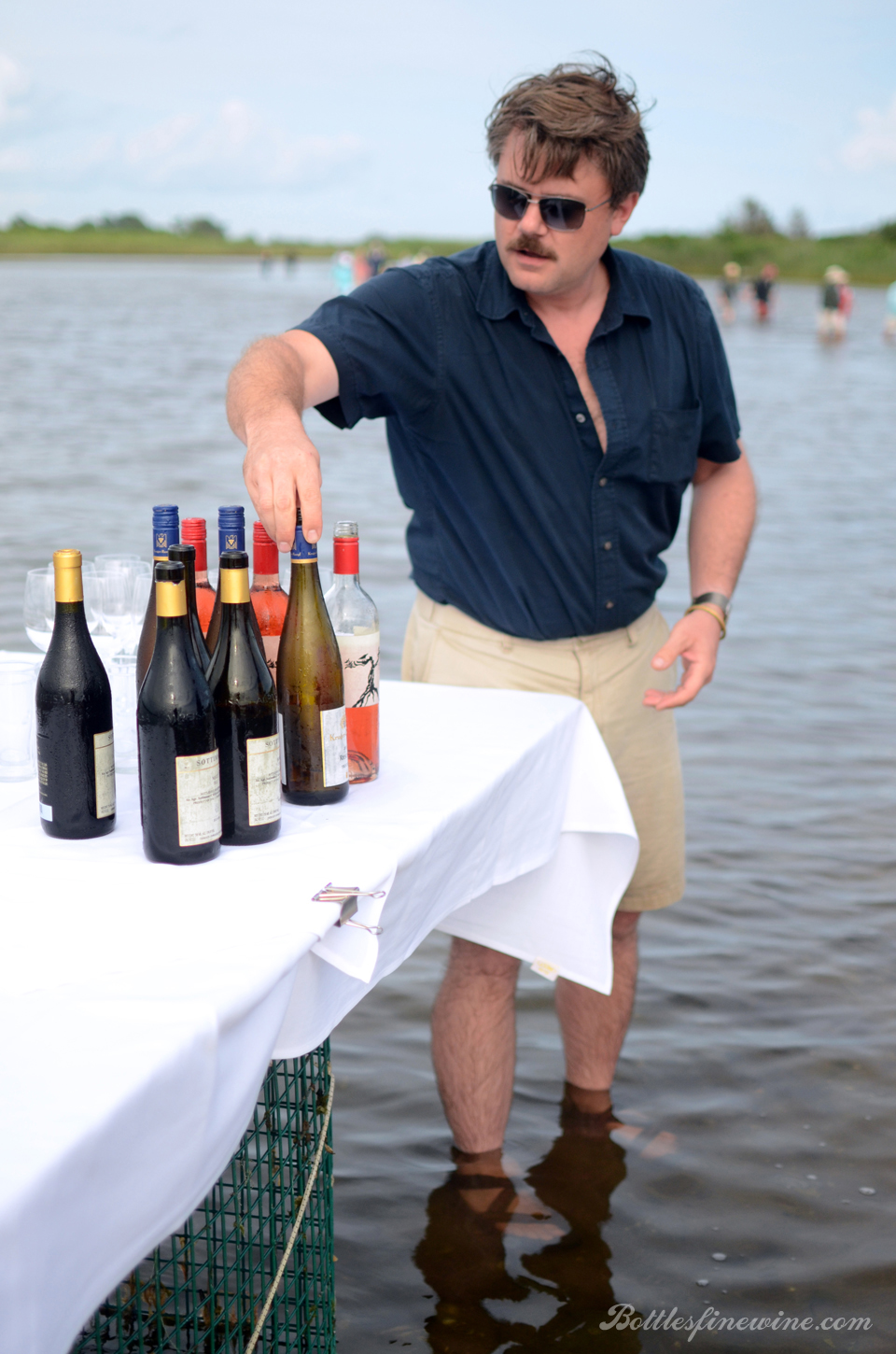 The entire dinner was cooked on a grill set over a wood fire, from the broccoli and heirlooms, squid and corn, to the beautiful bluefish, caught right off of Point Judith, to the beautiful currant clad desert.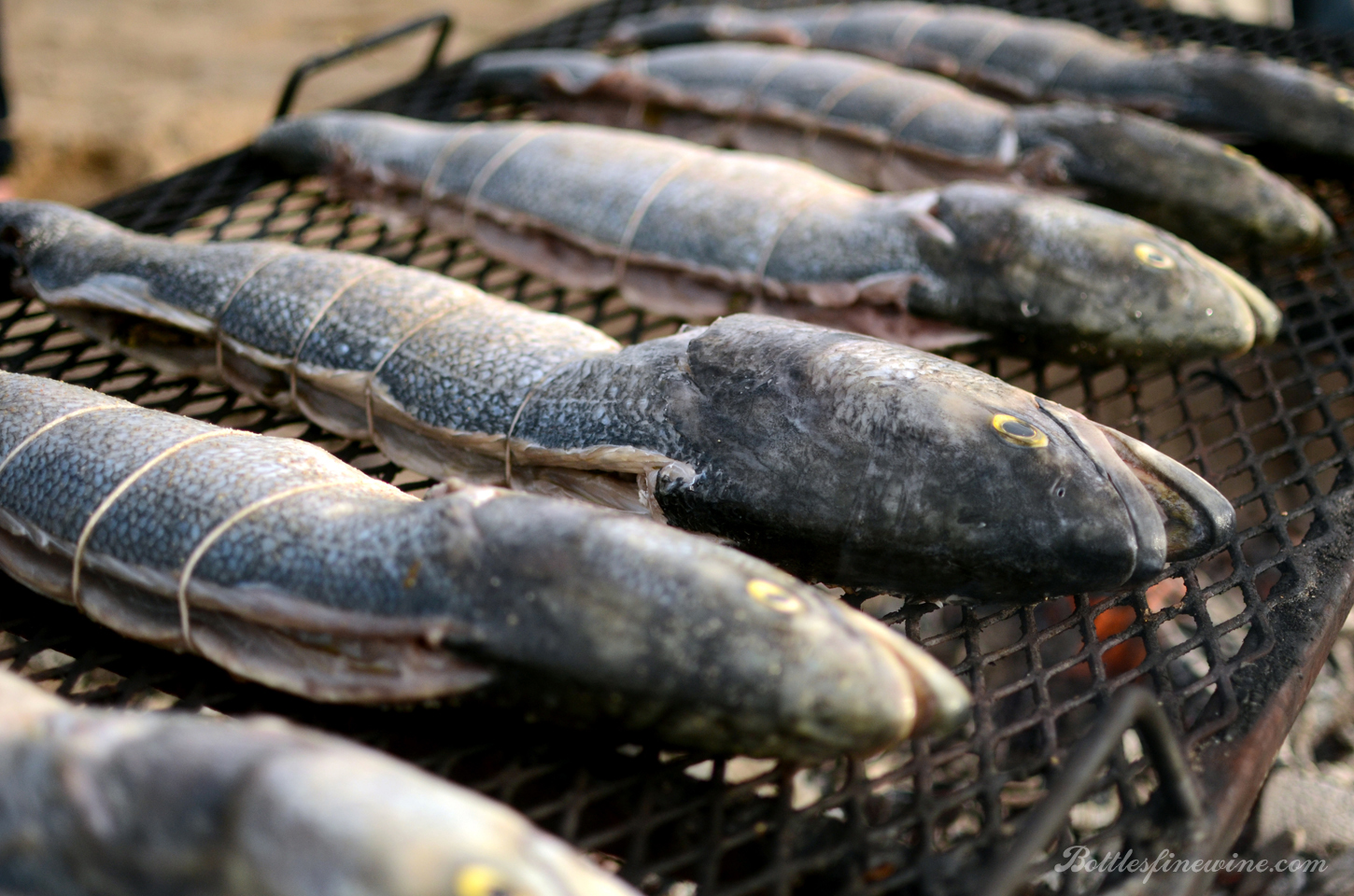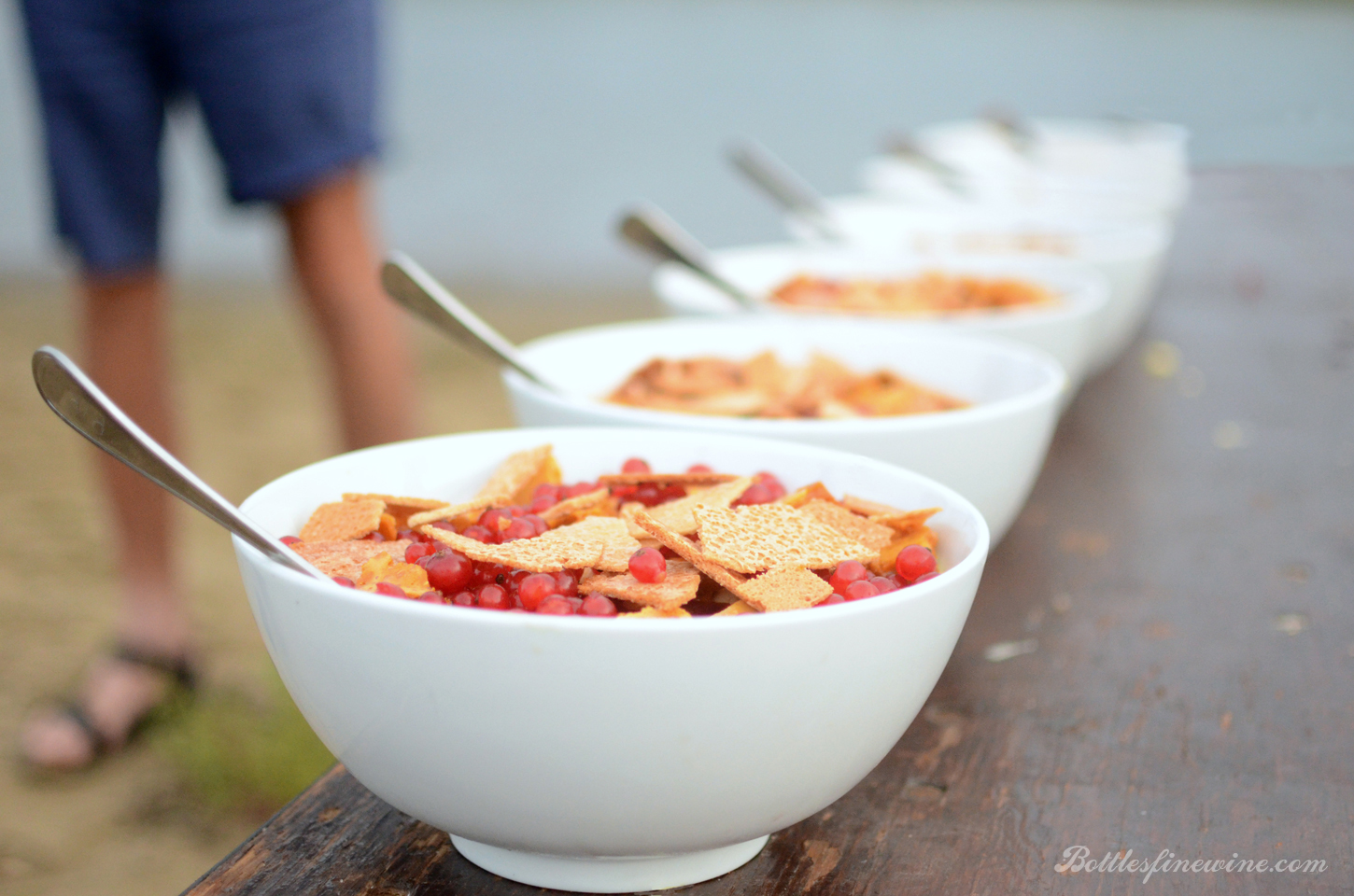 Chef Ben Sukle, Ed Davis and the team from birch prepared and cooked the wonderful selection of the locally sourced meal – it was more than fantastic and perfect for this very special setting.  A truly memorable experience, and one that we'll never forget.
Cheers!
Eric Taylor
Bottles General Manager