Interested in these delicious, delicious bottles? We're giving you the chance to win one! Choose from our sweet selection of: Four Roses Bourbon – Bottles' Barrel Select, Cantillion Iris Lambic, and If You See Kay Italian Red!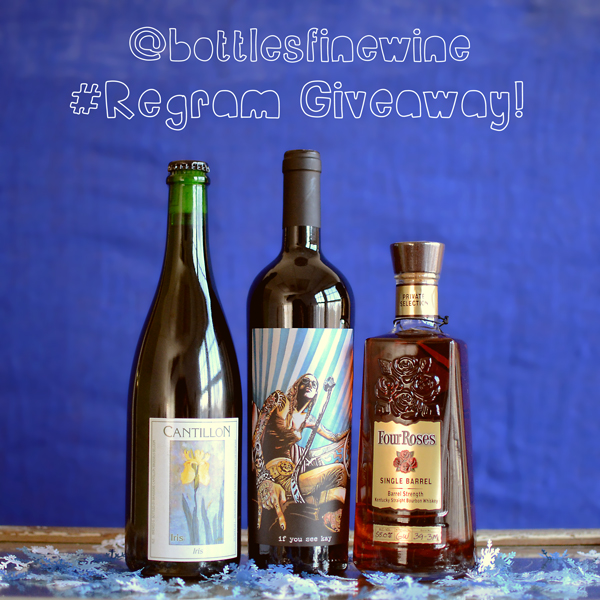 How to enter:
1. First, follow @bottlesfinewine on Instagram.
2. Regram the Giveaway Prize Photo.
3. In your Regram, you must @-mention @bottlesfinewine and #-hashtag #bottlesfwgiveaway!
That's it!

The Bottles Instagram Holiday Giveaway ends at 11:59PM (Eastern Time) on Sunday, December 21st. Three winners will be announced on Tuesday, December 23rd, and winners will also be contacted privately through Instagram direct with details on how to claim their prize!
Giveaway Rules:
-Must be 21+ years of age to enter contest
-We cannot ship to Alabama, Arkansas, Delaware, Kentucky, Massachusetts, Mississippi, Montana, New Hampshire, Oklahoma, Pennsylvania, South Dakota, Utah or Vermont. We do not ship outside of the United States.
– Enjoy responsibly!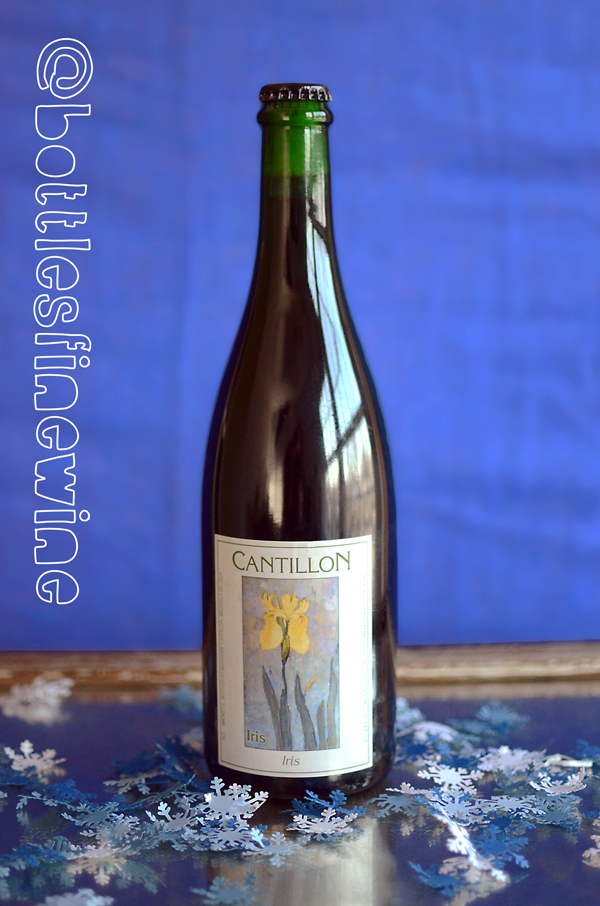 Cantillon Iris 2013
This rare lambic-style beer has been called an "unusual treat that will thrill the connoisseur of traditional Belgian beers – absolutely, utterly unique."  It is fermented by wild yeasts and aged for two-years in oak wine casks at the Brussels-based Cantillon Brewery. Iris is brewed only once every season and all the beers come from the same brewing. This is why the beer is dated.
If You See Kay 
A red blend from Lazio, Italy. The label stops you in your tracks – it's an image of a strong, pierced and tattooed woman who, in the wine makers' words, "embodies the principles of living life to its fullest. She embodies the wide-open throttle approach to winemaking…she is about freedom, being true to one's beliefs and dispensing with conventional thinking and boundaries." We think the wine has the same bad-ass lust for life, ripe with flavors of juicy blackberry fruit and dark cocoa nibs. Immensely enjoyable.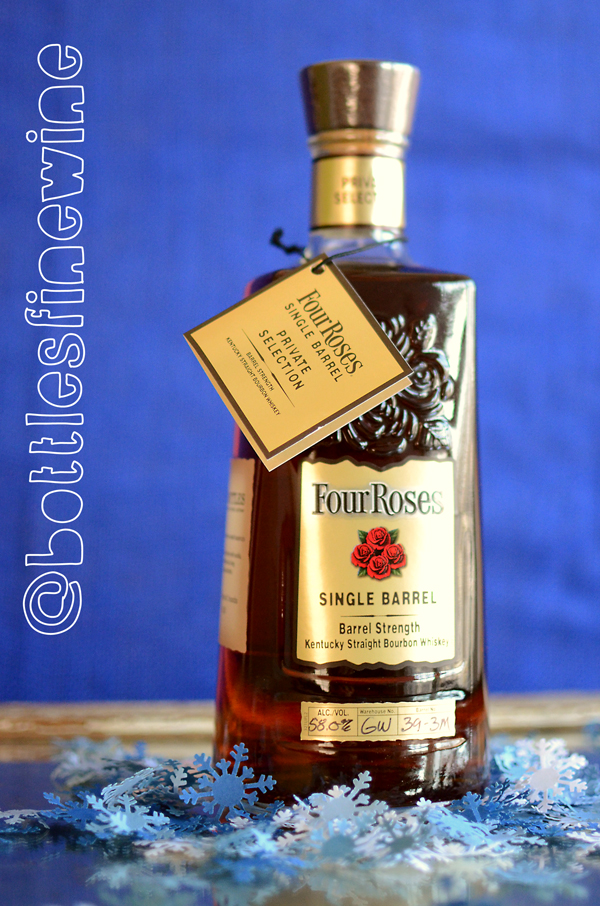 Four Roses Bourbon – Bottles' Barrel Select.
A very special bottle!! Eric Taylor, Bottles General Manager, journeyed to Kentucky a few months ago to the Four Roses Distillery. He spend a day tasting through many many barrels, and after much discussion and re-tasting, decided on this Bourbon. It features aromas of warm honey roasted hazelnuts and flavors of rich and creamy vanilla, toasted oak and a long cocoa laced finish. A truly unique expression and only available at Bottles!
Good luck!
Cheers! 
The Bottles Team
For official rules click
here
–