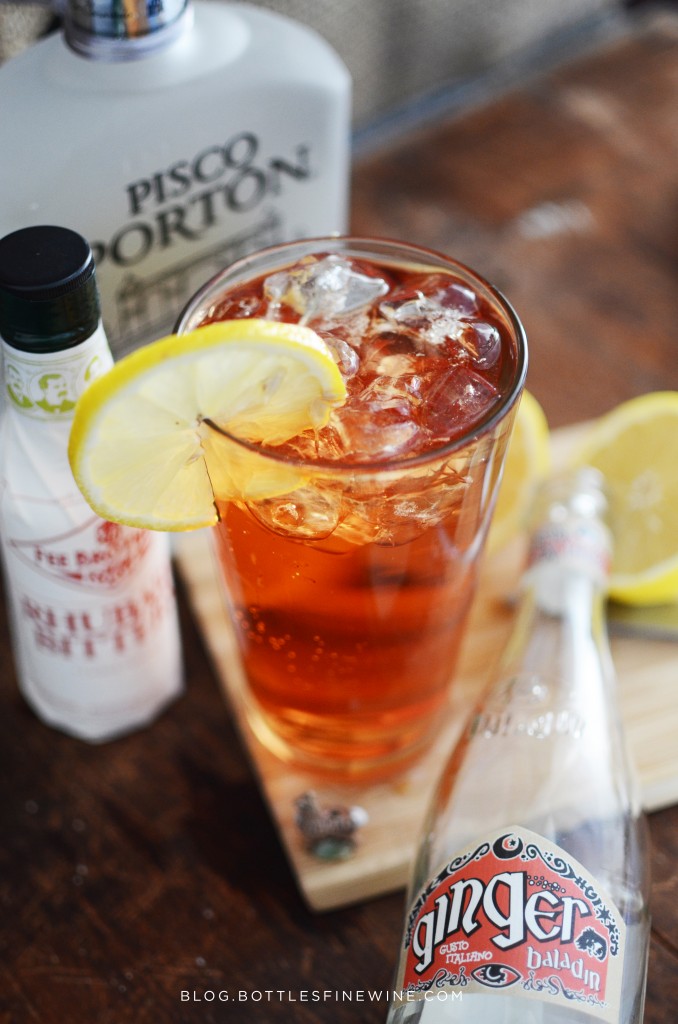 The popularity of aperitif-based cocktails — those with Campari, Aperol, etc., such as the Negroni — shows no sign of abating anytime soon. And we're good with that, as we very much like their balanced sweet/savory combination, and their grown-up (aka, bitter-ish) finish.
Our version here is modeled on these aperitif cocktails in that it has as its main ingredient "Baladin Ginger," a bitters-based Italian soda that interestingly enough does not have ginger in it. (Oh those wacky Italians.) Rather, it's made with natural brown sugar, lemon, herbs, bitters and orange zest – aromatics similar to those used in bitter liqueurs, minus the alcohol. We mix it with pisco – the Peruvian wine-based spirit – to create an easy-drinking, delightfully tart cocktail. It's low in alcohol, and has a lovely bitter finish.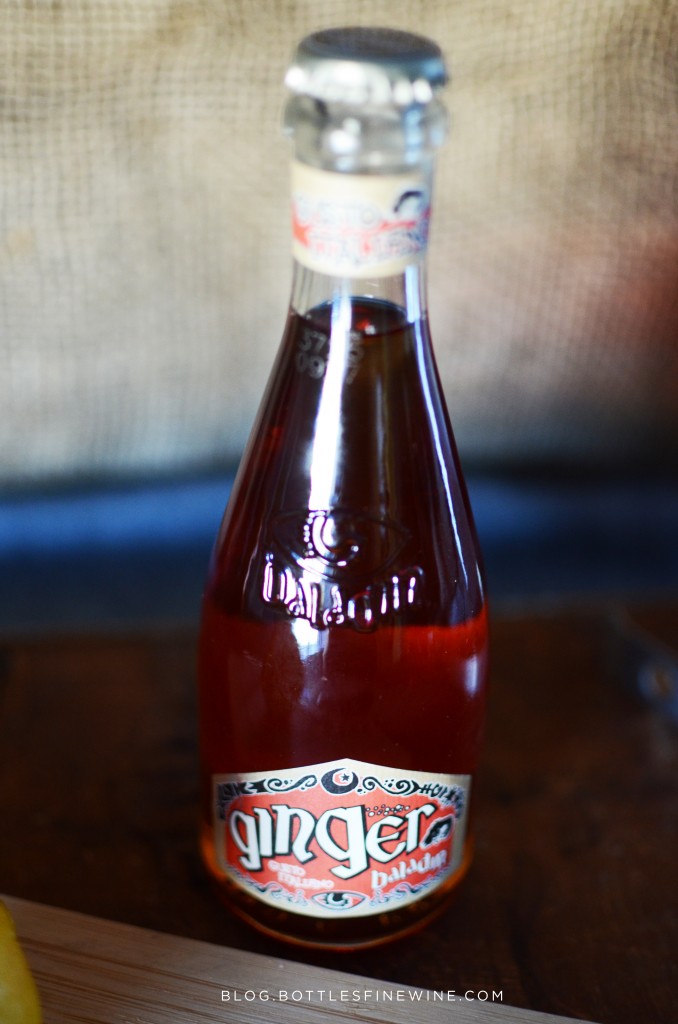 INGREDIENTS
1oz pisco
1oz fresh squeezed lemon juice
.5 oz simple syrup
1 bottle (100ml) of Baladin Ginger Italian soda
3 dashes Fee Brothers Rhubarb bitters
INSTRUCTIONS
Combine pisco, lemon, and simple syrup over ice in a pint glass and stir gently to combine.
Top with Ginger soda and 3 dashes of bitters.
Garnish with lemon slice.
Cheers!
-Lilian