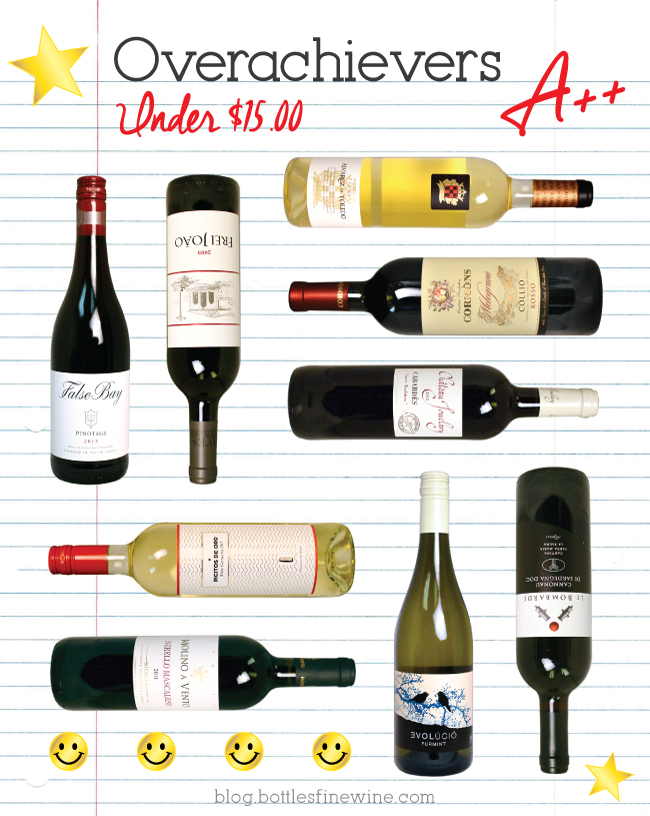 There's no need to have a less-than-satisfactory glass of wine, even if you're on a budget. Lucky for you, the wine experts at Bottles are always on the hunt for the best wine bargain—wines that deliver great quality at a little price.
The catch is that oftentimes, wines that fit into this category are off the beaten path. You may not be familiar with the growing area, or recognize the grape varietal. We've scoured the store and selected 9 overachieving wines that are under $15. You may have never heard of them, but trust us, they are worthy of your attention. Delicious and interesting, come discover your next go-to wines!
Download and print out Overachiever Wine Check List, so you check check them off as you try them! Really, why not try them all at such a bargain! Tell us what you think about them with #overachieverwines at @Bottles_PVD Twitter and @bottlesfinewine Instagram!
—-> Overachiever Wine Check List <—-
PAIR WITH CHICKEN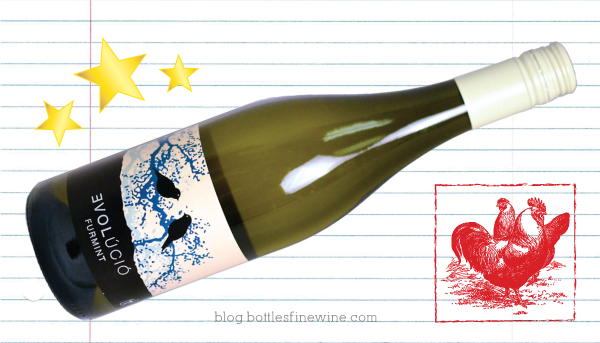 Evolúció Furmint
Tokaj, Hungary
Steely, dry and very crisp white wine bursting with citrus, green apples, white flowers and mineral notes.  Great with goat cheese, but especially great with roast chicken. Try Edible Rhody Magazine's Herb Roasted Spring Chicken!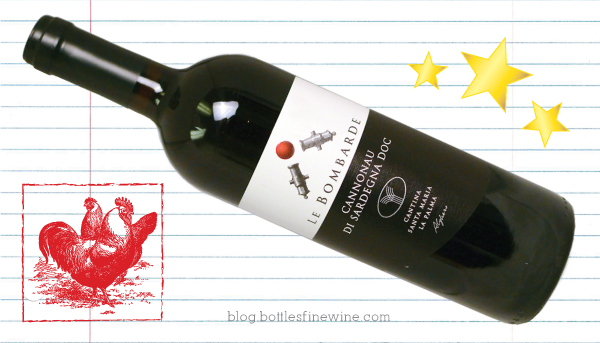 Cantina Santa Maria la Palma Cannonau di Sardegna 'Le Bombarde'
Sardinia, Italy
Made from Cannonau (a.k.a. Grenache), this is a highly polished and very characteristic example of the staple red grape from Sardinia. Pretty aromas of cassis, herbs and red flowers with flavors of red berries and a bit of smoke.  Try it with a heavily spiced chicken recipe, like this Cayenne-Roasted Chicken recipe.
Alvarez de Toledo Godello
Bierzo, Spain
From the Northwest corner of Spain, this crisp, unoaked beauty has flavors of melon, peaches, baking spices and a hint of wet stone.  Impeccably made and great for nearly any occasion or meal, but especially suited to a lighter chicken recipe. We're loving this recipe for Feta-Stuffed Chicken Legs.
PAIR WITH VEGGIES
Molino a Vento Nerello Mascalese
Sicily, Italy
A beautiful red from one of Sicily's more popular native grapes.  Intense aromas and flavors of wild berries and dried herbs.  Great with spicy foods, but would really shine with a rich vegetarian tomato based pasta dish. Give this a try: Rigatoni with Zucchini, Tomato and Basil.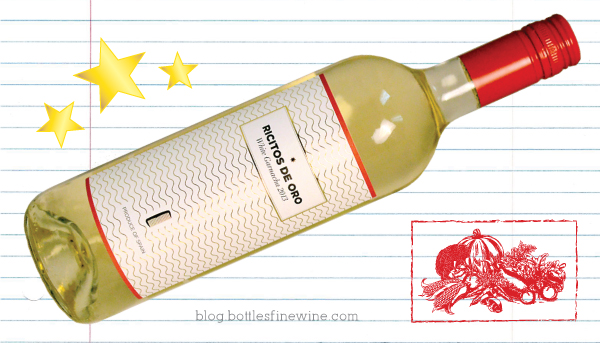 Ricitos de Oro White Garnacha
Navarra, Spain
Estate grown, hand harvested white wine from 40 year old vines.  Lovely bright flavors of tart citrus coupled with hints of fennel bulb and fresh herbs.  Great with salads and vegetarian cuisine, like Warm Salad of Fingerling Potatoes.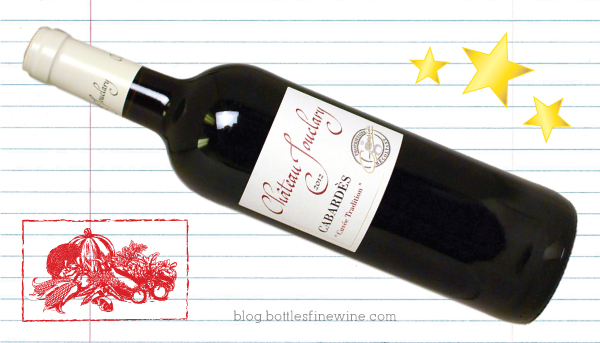 Château Jouclary
Cabardès, France
One of our long time favorites!  From Southwestern France, right in between the Atlantic Ocean and Mediterranean Sea.  A blend of mostly Merlot and Syrah with a little Grenache.  Dry and smooth with engaging flavors and aromas of red flowers, black olives and pepper.  Great with so many different foods, but try it with your favorite veggie pizza or this recipe: Roasted Garlic Ricotta, Ramp and Wild Mushroom Flatbread.
PAIR WITH PORK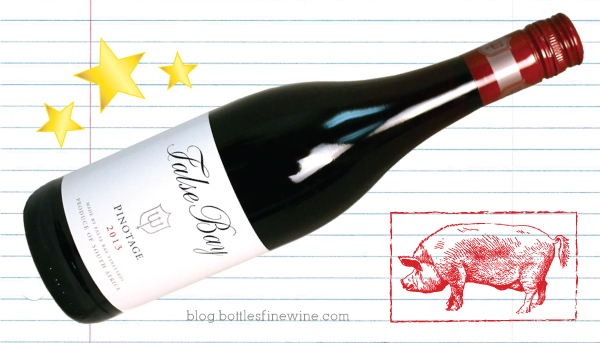 False Bay Pinotage
South Africa
Pinotage is the signature red grape from South Africa and is a hybrid of Pinot Noir and Cinsaut. False Bay makes an excellent example and has aromas and flavors of dark ripe fruits, dry cocoa and a hint of eucalyptus.  This is a rich wine but has soft tannins making a great pairing with lean pork dishes. We're into this Pan-Seared Pork Chops recipe by Edible Rhody Magazine!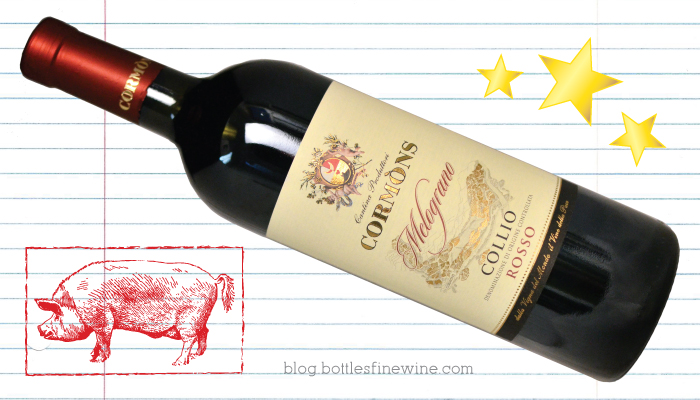 Cormons 'Melograno'
Collio, Italy
Pure bright fruits flavors of tart cherry and fresh raspberries, medium bodied and soft, delicate tannins. Perfect for grilled porkchops or roasted pork tenderloin.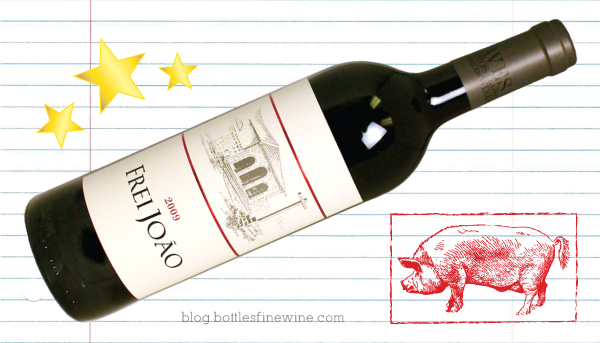 Frei João
Bairrada, Portugal
Made from Touriga Nacional, Baga and Syrah, this wine has a deep ruby color and intense and complex aromas of black fruits and spices.  On the palate it shows an excellent structure, good balance, round tannins and a remarkable persistence. Pair with the richest pork dish you know. Roasted Pork Belly works!
Cheers and Enjoy! 
The Bottles Team