Last week, you may have read about the Classic Corona — here is another cigar from our selection from the highly regarded 5 Vegas family, Gold Nugget. A great cigar at a great price, Gold Nugget mild enough for an early morning or afternoon cigar.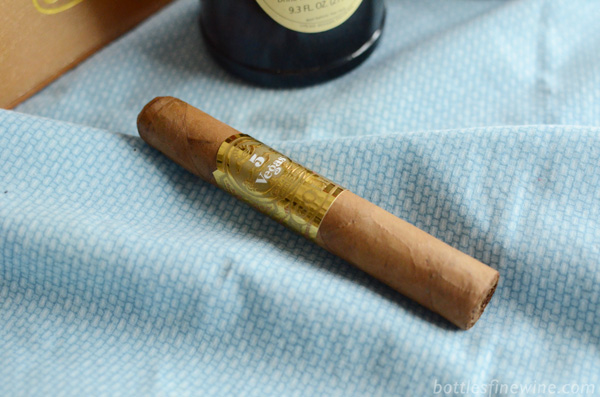 5 Vegas Gold Nugget, 4.5 x 44
The Gold blend is finished with a mild Ecuador Connecticut wrapper, making flavorful with a slightly sweet finish.  If you are new to smoking cigars or simply want a mild afternoon smoke, this is the perfect smoke.  At 4.5 inches by a 44 ring, it is an ideal size for a cocktail or aperitif.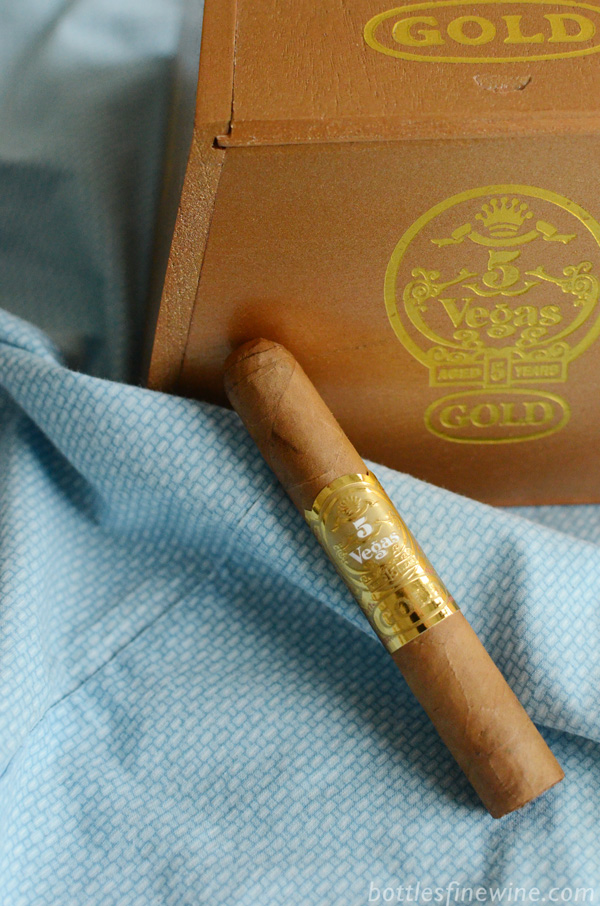 Need a pairing idea? Try an aperitif or summer cocktail – like a Pimm's Cup, Grumpy Cup, or your favorite summer ale – no jet fuel required!
A classic summer refresher, and popular in Britain, a Pimm's Cup is easy to mix up. Fill a tall glass with ice, pour in about 2 ounces of Pimm's No. 1, and fill the rest with your favorite ginger beer. Garnish with a slice of lemon or cucumber.
Pimm's No. 1 is a gin-based liqueur, dark in color, and with some lovely citrus and bitter notes. Combined with Fentiman's ginger beer, you can have a few and still be standing. A tasty drink to pair with this light cigar!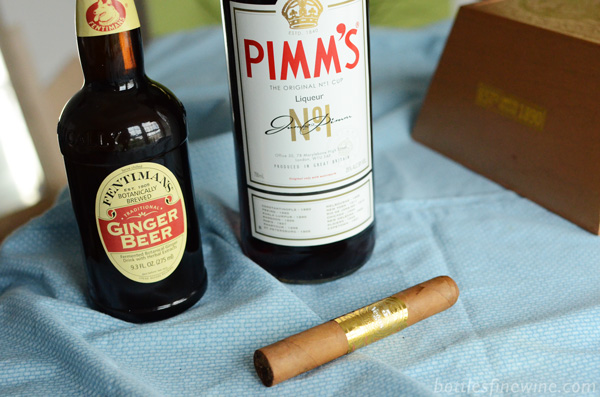 Enjoy!