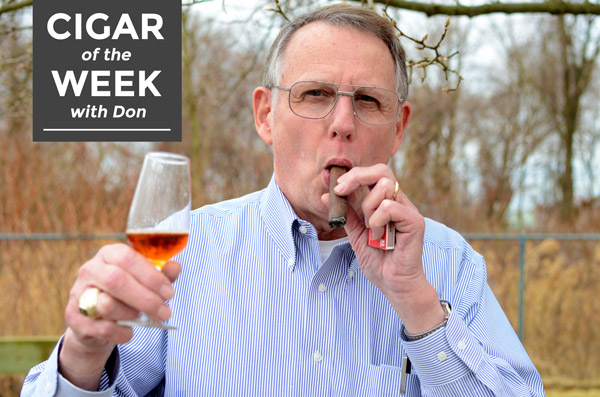 Welcome to Don's cigar pick of the week, just in time for The Masters golf tournament this weekend! Each week this spring we'll be featuring a new cigar pick from Don Schmidt, our wine, scotch and cigar connoisseur. Don has been in the beverage industry for over forty-two years and is a Rhode Island living legend. One of his favorite pastimes is sipping a wonderful wine or scotch and smoking a fine cigar on a beautiful, breezy Saturday afternoon.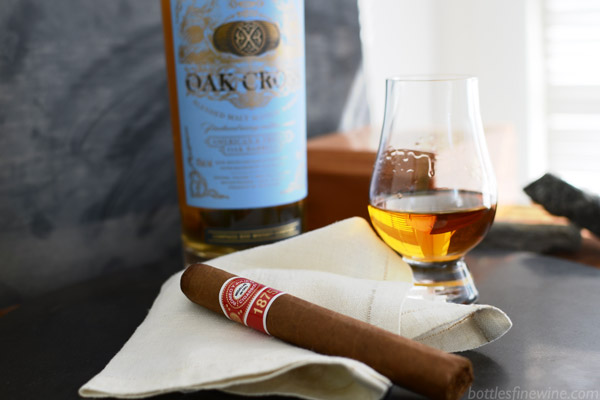 This week Don is smoking Romeo y Julietta 1875 Exhibicion #3 from the Dominican Republic. A great way to kick off cigar season, this is a medium bodied Toro-shape with rich, smooth flavor and a spicy finish.
Don is pairing it with Compass Box 'Oak Cross' Malt Scotch. The Oak Cross Whisky Co. is known for creating small batch Scotch whiskies in an approachable, but experimental way. Oak Cross is a vatted malt, combining French and American oak aging to create a lush vanilla aromas with a touch of clove spice on the palate.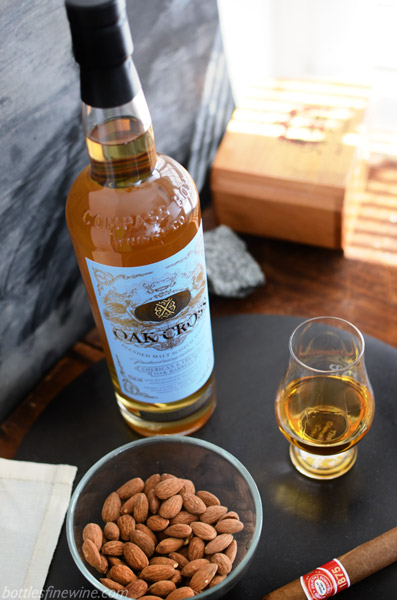 Together, the Oak Cross and Exhibicion #3 (with maybe some aged cheese, or almonds!) create an excellent springtime digestif full of soft flavors and a slight twist of spice.

Get your ingredients in store – Cheers!

Romeo y Julietta 1875 Exhibicion #3 – $9.99
Compass Box 'Oak Cross' Malt Scotch – $49.99