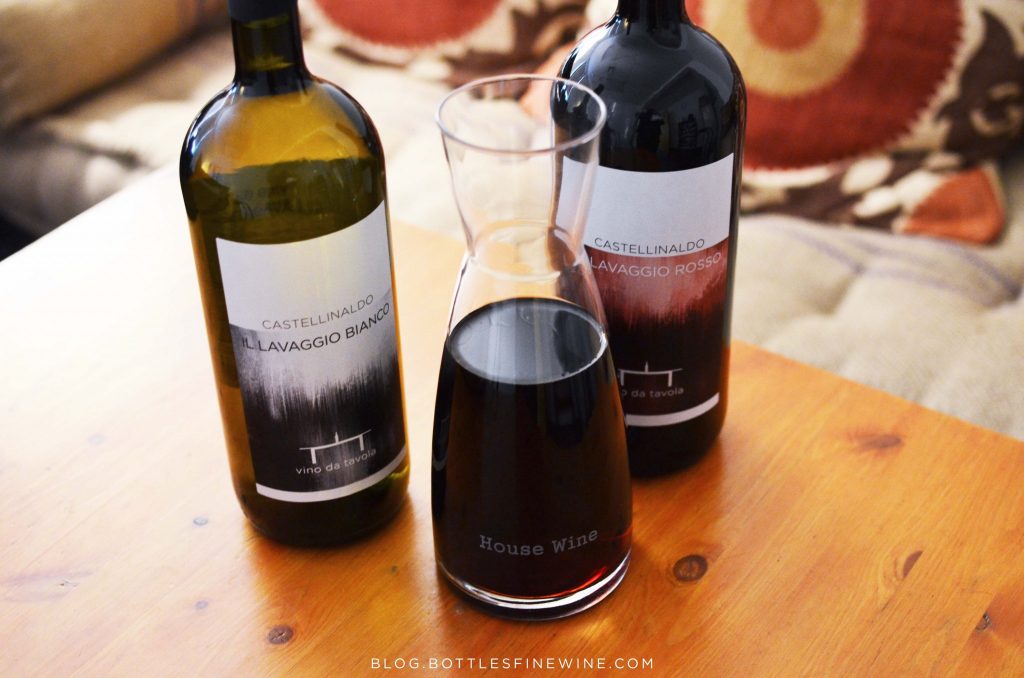 Planning a holiday party for more than just a few guests? Do what the pros do, and buy magnums. It'll save you dough, and the larger size can add drama to your festivities.

A magnum of wine is 1.5 liters, which equates to two standard bottles' worth of juice. And in most instances, one magnum costs less than if you purchased the two-bottles separately.

Magnums of Bottles' house wine, Vino di Tavola, are particularly ideal for large gatherings: they're well made, crowd-pleasers, very food-friendly and highly-drinkable. How do we know? They're top-sellers here in store, and at our sister bar, The East End.

Both are made in Italy, in the small Piedmontese commune of Castellinaldo. Our Vino di Tavola Rosso is a blend of barbera and dolcetto, the Bianco is a mix of the arneis and favorita grapes.

And while pouring from larger-than-normal bottles can certainly add excitement to your festivities, there are a few folks who find the heavier bottles a bit unwieldy. For them, we suggest simply decanting the magnums into carafes ahead of time, for an easier at-table pour. 

This holiday season we're offering special pricing on case purchases of our house wine magnums. Regularly $79, we're offering the 6-magnum case for just $75, and will include a free engraved Bormioli glass carafe.* 

Now if you follow our party math, six magnums will be enough to serve wine all evening for a dinner party of 12. All for just $75. 

That's something to toast to!

Happy Holidays – and Happy Entertaining!

*while supplies last. additional discounts do not apply. prices subject to change.