Thanksgiving is right around the corner and Kate has hand-selected a quiver of go-to wines for you to share and enjoy. As we give thanks and spend quality time with friends and family, these picks will punctuate your appreciation and elevate the day.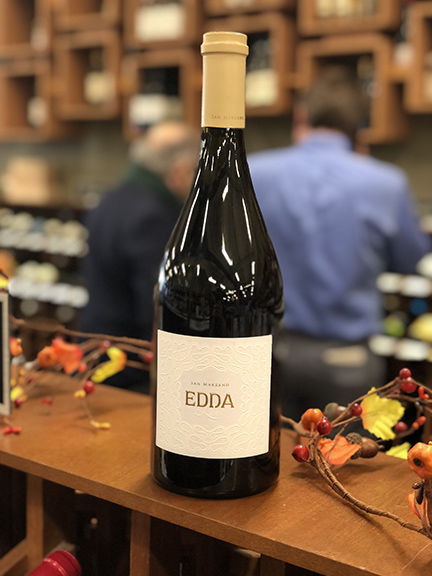 Cantine San Marzano 'Edda' Bianco $19.99
This white wine screams Thanksgiving and is sure to bring conversation to the table.  It is from the very dry, southern region of Salento in Italy and is an extremely one-of-a-kind blend of Chardonnay with Malvasia.  Malvasia adds aromas of elderflower, orange blossom, and peaches!  Dry, lovely, and thought-provoking!  We can't imagine a Thanksgiving feast without it!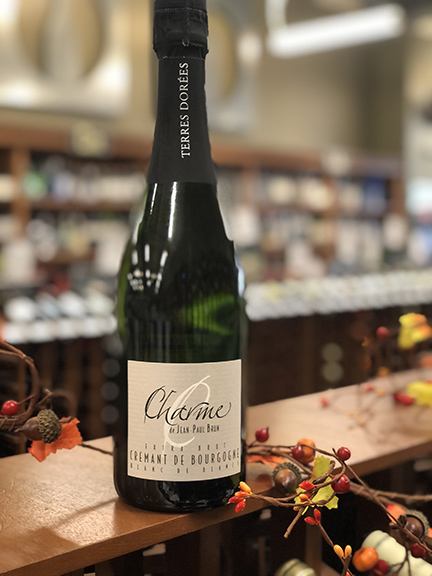 Jean-Paul Brun 'Charmes' Cremant de Bourgogne $24.99
We only get this fantastic Sparkling wine from Jean-Paul Brun a couple of times a year, and I'm so excited that we have it here for Thanksgiving!!  This Blanc de Blancs is made from all Chardonnay sdf and is just what you need to start your holiday feasts!  This is super versatile bubbly is dry with flavors of golden delicious apples, toasted brioche, and hazelnuts.  This is a match for your appetizers and turkey!  Also, did we mention it's organic?!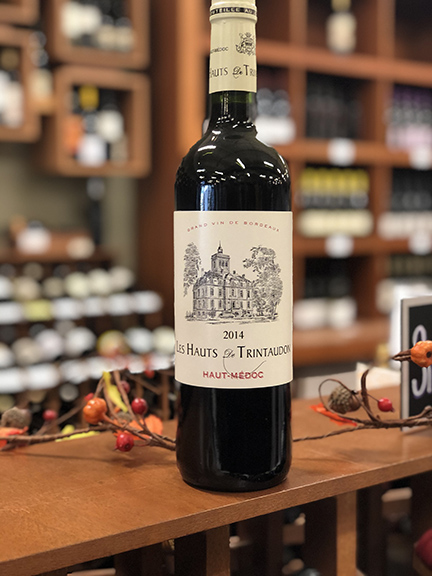 Les Hauts de Trintaudon Haut-Medoc $16.99
Here's a wonderful Bordeaux that won't break the bank but delivers top-notch quality!  A juicy blend of Cabernet Sauvignon and Merlot with an earthy, robust palate.  Slightly spicy with hints of clove and nutmeg, balanced by ripe, red fruits on the finish.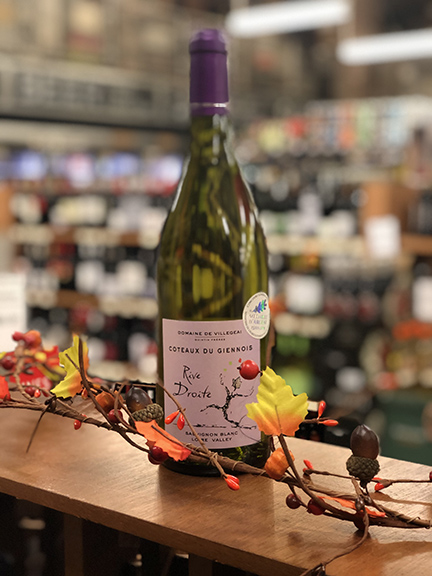 Domaine de Giennois 'Rive Droite' Sauvignon Blanc $14.99
This is a wonderful wine that is from the Loire Valley in France, in an area right next to the famous Sancerre region.  Made from 100% Sauvignon Blanc (like Sancerre) and is very dry with juicy notes of lemon, so it will be awesome with that classic shrimp cocktail ring and appetizers!  It is an excellent, true 'Bottles' value, with an adorable label that has been a staff favorite for quite some time.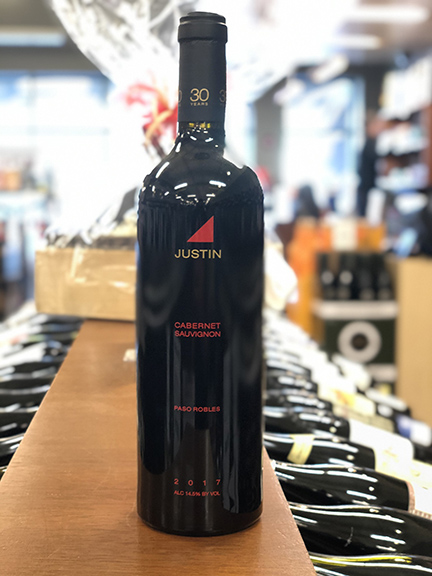 Justin Cabernet Sauvignon $32.99
Everybody loves Justin Cab!  This is a mainstream, popular Cabernet that is a true crowd-pleaser! With the cold weather here, a nice, big plush California red is just what you need.  Totally awesome red, with flavors of dark raspberries, toasted oak, vanilla, and just a hint of cocoa.  Goes with just about anything on your holiday table, so how could you go wrong!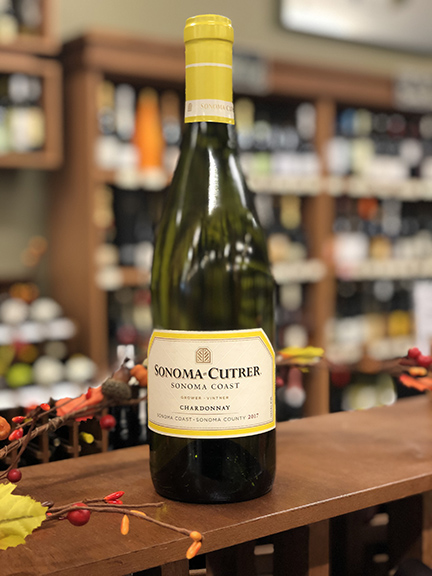 Sonoma-Cutrer Chardonnay $26.99
One of the reasons we chose this Chardonnay for our Thanksgiving table is because it's slightly oaky, yet very crisp and completely scrumptious.  It's a perfect pick to satisfy those guests that require their California Chardonnay.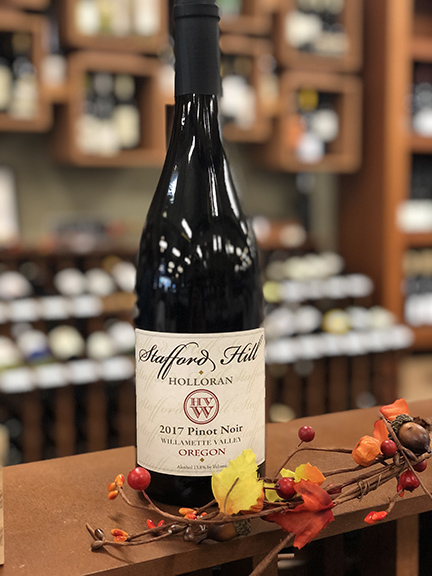 Stafford Hill Pinot Noir $21.99
Pinot Noir is classic with Turkey, and this year we are featuring a killer one from Oregon.  This wine is a medium body with flavors of cherries and cranberries!  Wine that tastes like cranberries…what could be better than that for Thanksgiving!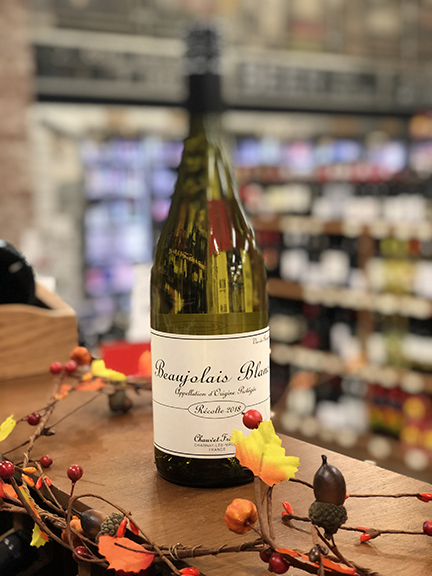 Chauvet Freres Beaujolais Blanc $19.99
New to the store this holiday season!  There isn't a lot that makes it over to the US, so we are thrilled to showcase this gem for Thanksgiving.  Many people associate Thanksgiving with the red Beaujolais, so this is your chance to bring the white one, made from Chardonnay, to all the festivities!
Happy Thanksgiving to you and yours! We are thankful to have such great customers!
pricing subject to change