There is so much good to gift and enjoy with others this year that we will break it down into categories and create multiple posts. For Part 1 we'll focus on high rolling gems and unique spirits. Part 2 will feature gift packs and seasonally appropriate spirits. All of the selections are available in-store while supplies last.
Let's not forget that the staff at Bottles is here to go the extra mile. Most bottles across the store are engravable for additional personalization and creating gifts that will be lasting memories. We can easily assist you with creating gift baskets of any variety of wines, beers, bubbles or spirits at any budget. We can even help you to have them shipped or delivered door to door. Easy!
ULTIMATE TOP SHELF GIFT SELECTIONS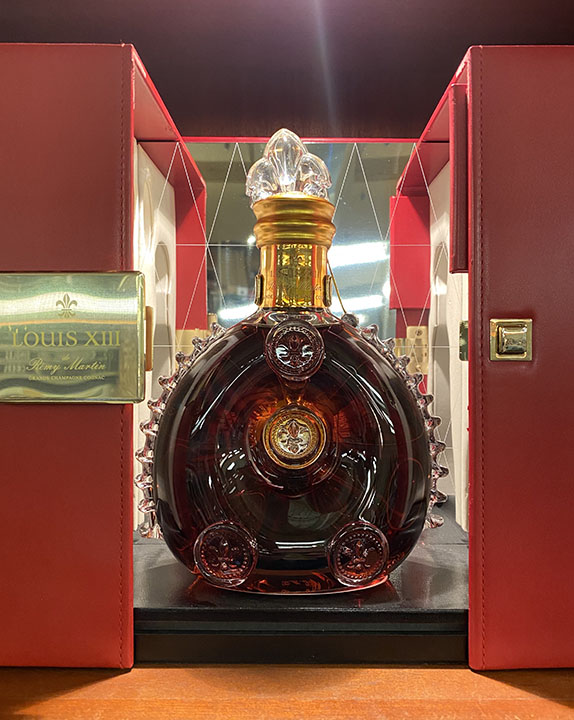 Remy Martin Louis XIII    $2,699.99
'It's one century in a glass.' – Cellar Master, Pierrette Trichet. The basis for this cognac begins with grapes from Grand Champagne vineyards. First, nearly 1,200 Eaux-di-vies are blended and aged. Cellar Masters then spend their life's work selecting the oldest and grandest expressions for their successors to then use to produce this outstanding cognac. Louis XII, as a product truly reflects the time that has been put into creating it. As if the contents of this precious bottle were not enough, each decanter is hand-blown from crystal and individually numbered.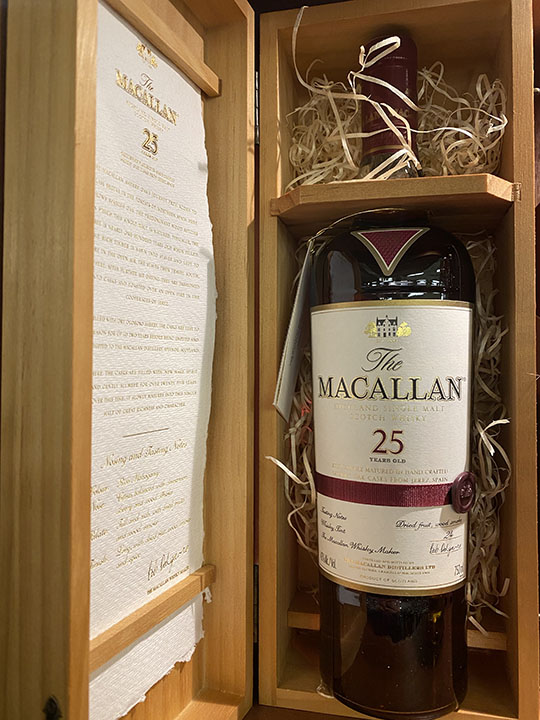 Macallan 25 year Sherry Oak Single Malt $1,399.99
Macallan as a distillery has always had a well-regarded reputation; this single malt proves to be no exception. The whisky is aged for a quarter of a century in Sherry casks from Jerez, Spain. The resulting whisky is deep mahogany in color, with notes of citrus, sherry, cherries, and campfire smoke. One of the rare things to have ever received a perfect 100 point score from the Beverage Tasting institute!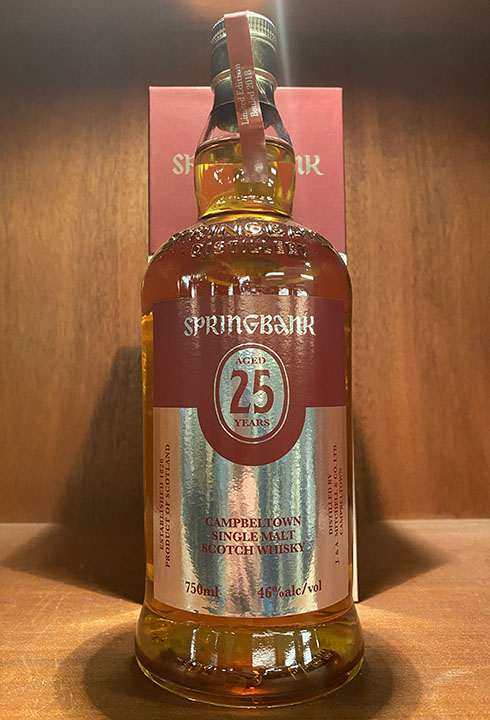 Springbank 25 year Single Malt   $824.99
Some of Campbeltown's finest! Their 25 year old single malt scotch is first aged in both Sherry and Bourbon casks before being married in a refill Port cask. A bright bouquet of citrus peel, tropical fruit, and dark cassis lead into flavors of orange peel, fresh honeycomb, brandy snaps, black pepper, and tobacco. The 25 Springbank is an excellent gift for those that cherish well-made scotch.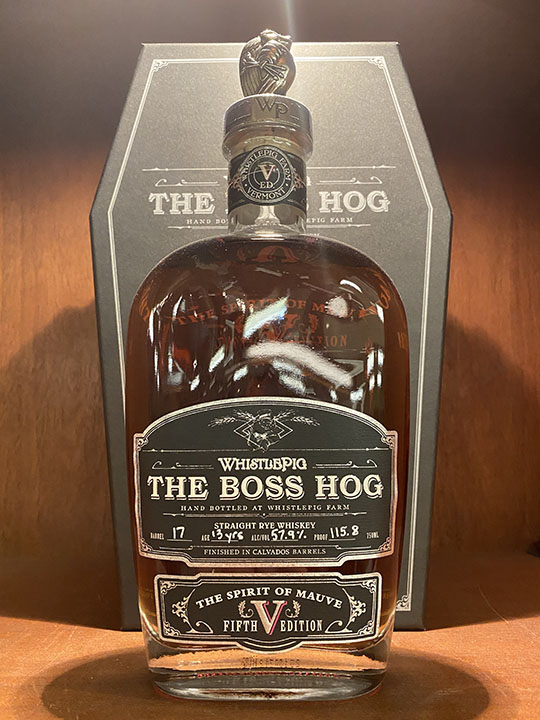 Whistle Pig 'The Boss Hog V: The Spirit of Mauve'   $549.99
The spirit of mauve is a 13 year old straight rye whiskey aged in French Calvados barrels. Master Distiller Dave Pickerell (Rest in Peace) lovingly named this whiskey for his dearly departed pet pig, Mauve. This rye has aromas of cooked apples, cinnamon, ginger, nilla wafers, and hay. It wouldn't be Whistle Pig if it weren't overproof! The aromas of spice carry over to the palate tasting of baking spice, fennel, and maple syrup. To fully appreciate, enjoy with a dropper of water.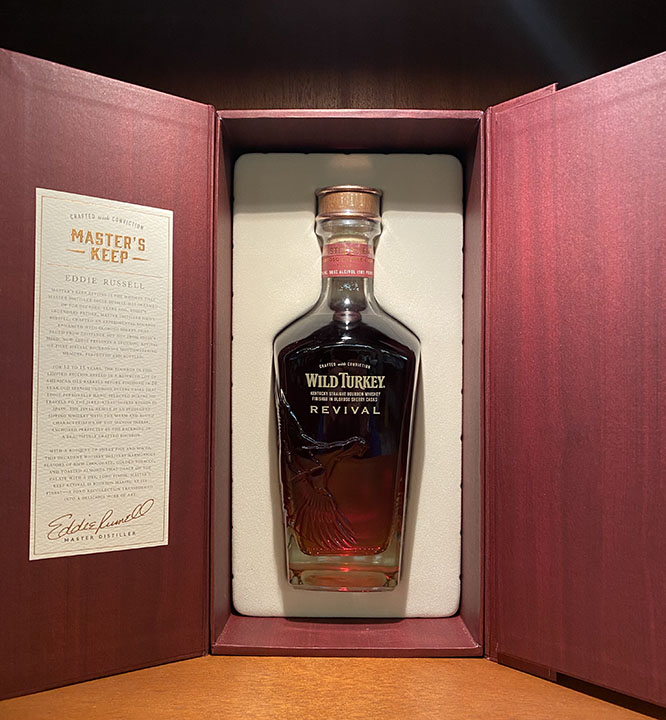 Wild Turkey Revival   $149.99
Comprised of a blend of bourbons which range in age from 12-15 years, the results of which then go on to be finished in a 20-year-old Oloroso Sherry cask. Despite still coming in at 101 proof this Kentucky Straight Bourbon still maintains a soft and creamy palate. Initial notes of cherry pie, raisins, and citrus fruits fade as the warming spice-laden finish sets in. Dangerously drinkable, this wants nothing more than to be served neat with a couple of drops of water to open up.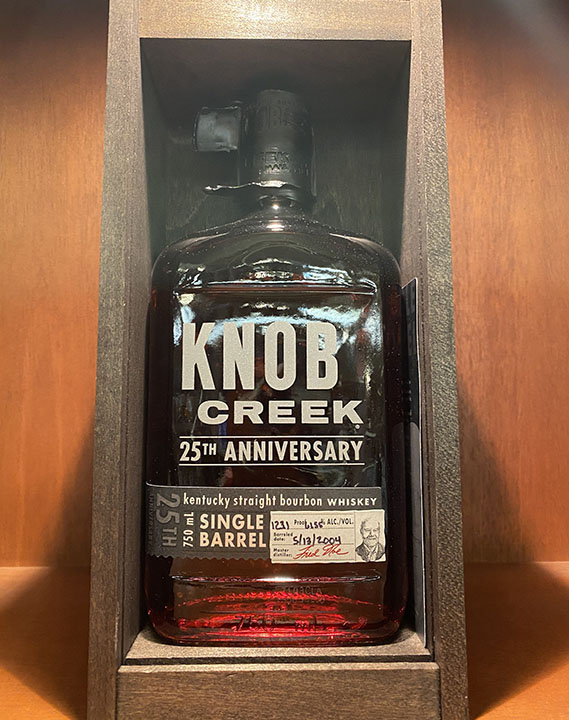 Knob Creek 25th Anniversary Single Barrel   $134.99
Seventh generation master distiller, Fred Noe, wanted to capture the 'true expression of knob Creek's iconic flavor' as an homage to the whiskey making style of his father Booker Noe. In celebration of the 25th Anniversary of Knob Creek, he created this special bourbon which is cask strength, unfiltered, and coming from barrels ranging in age between 12-15 years. An exemplary bottle of cask strength bourbon!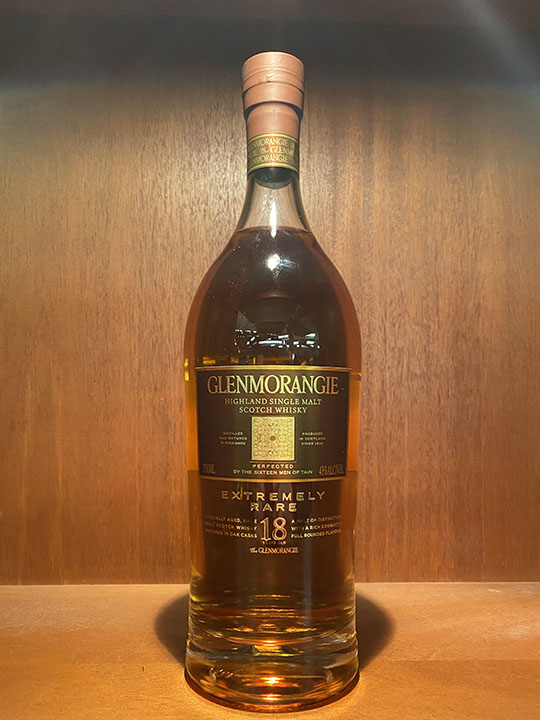 Glenmorangie 18 year 'Extremely Rare'   $115.99
This bottling is a part of the prestige lineup from Glenmorangie. Initially aged for the first 15 years in American oak casks, 30% is then transferred to Oloroso sherry casks for the remaining three. Perfecting for gifting this scotch has a delightful dessert-like quality to it with flavors of yogurt, mandarin oranges, creamed honey, and delicate oak. A bottle meant to be shared!
Chartreuse Green   $59.99
The recipe was initially created by Carthusian Monks; its namesake color comes from being steeped with the nearly 130 botanical ingredients used to make it. Chartreuse Green has flavors of mint, caraway, basil, and a soothing note of spearmint that rounds out the palate. A must-have for many cocktails or simply enjoy on its own.
Chartreuse Yellow V.E.P.  $164.99
Perfectly different to the Green V.E.P the Yellow is decidedly softer with notes of fennel, licorice, sage, saffron, thyme, and elderberry. Gentler in style with a subtle sweetness that shines through, the more elegant and subdued of the pair where the green is the more bold and traditional!
Chartreuse Green V.E.P.   $164.99
The phrase 'gilding the lily' comes to mind when thinking of this prestigious elixir. It starts with the same base Chartreuse recipe which is then aged for an additional 8 years. Full of finesse and power, this liqueur is mysteriously woodsy and herbal with notes of peppermint, citrus peel, and sage. Best enjoyed chilled or on the rocks.
Chartreuse Yellow   $59.99
This is perfect for those who are just starting to find their way in the mysterious world of bitter and herbal concoctions. Chartreuse Yellow is a little easier going than its counterpart. Mellower all around it comes in at a lower 80 proof (The Green is 110!) it has notes of saffron, honey, violets, and citrus peel.
Selections are limited by availability. Pricing subject to change.