One of the things we're most proud of at Bottles is our ever-growing selection of private single casks of bourbons, ryes and malts. Hand-selected by our team, they bear the Bottles stamp of approval for taste, quality and distinctiveness. They are truly one-of-a-kind, and are available only in limited quantities, and only to our loyal whiskey-loving community.
Herewith, our latest arrivals. Come check them out in store before they're gone. If you'd like to sip before you shop, visit our sister bar The East End where they'll be on the menu, while supplies last.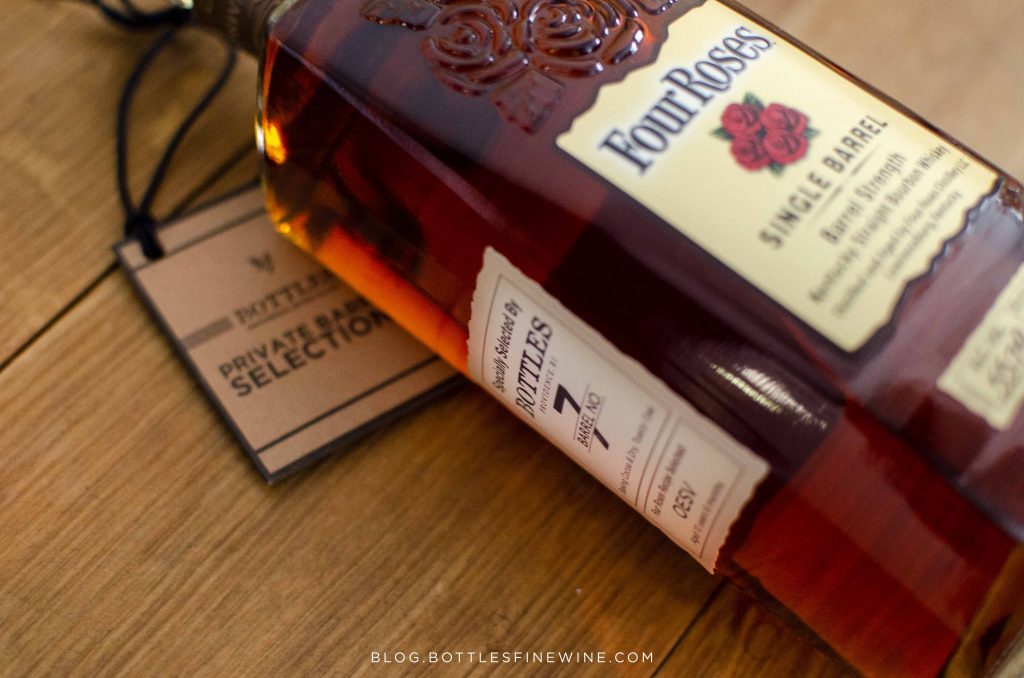 Four Roses
Barrel #7 OESV
111.4 proof
Selected by Liam and Kayleigh in May of 2018
It's always difficult to select a barrel from Four Roses, it's like picking a favorite child. So this time we chose three! This, the first that we're releasing in 2018, is the 7th that we've purchased from the distillery, It's an OESV, meaning it has a high corn content (and lower rye content than other Four Roses recipes) and it utilizes their proprietary "Delicate Fruit" yeast strain. Oh, it's also 10 years and 6 months old, which means it has a well-integrated toasty, oaky flavor that you can only get from barrels that have been carefully aged for a loooong time.
FLAVOR PROFILE
Toasty & tasty. We were drawn in by the aroma of baking cocoa and toast, but fell in love with the long, dry finish. There's a little nuttiness in there, too.
SERVING SUGGESTION
This is a civilized bourbon for the connoisseur and novice alike. Wants nothing more than a bit of cool water to temper the heat.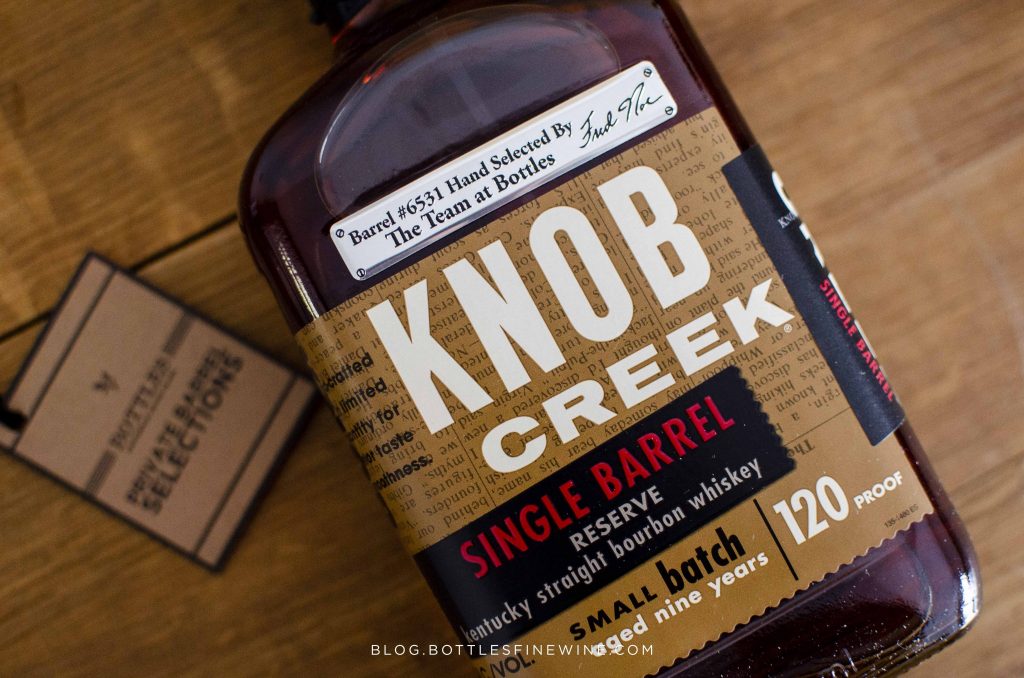 Knob Creek
Single Barrel Bourbon
120 proof
selected by Liam, Eric & Dan in March of 2018
We're always happy to bring in a barrel of Knob Creek. It's guaranteed to be at least nine years old, it's always 120 proof, and it's always very well priced. It's not easy to find bourbon this good, this old, anymore. But here you go. This particular bottle was filled in February 2008 (making it 10 years old!) on the 3rd tier of the 4th floor of warehouse "E". This means it was right smack-dab in the middle, the sweet spot where bourbon doesn't age too quickly and hot, or to slowly and cool.
FLAVOR PROFILE
Hot & uncompromising. We don't know if you can handle this bourbon. It's like getting socked in the mouth with a nerf ball steeped in bourbon, caramel, dried fruit & more bourbon.
SERVING SUGGESTION
Add a cube or a splash of water to get that classic Knob Creek flavor of fruity, oaky, bourbon. Also great for robust cocktails, like a Reanimator or Boulevardier.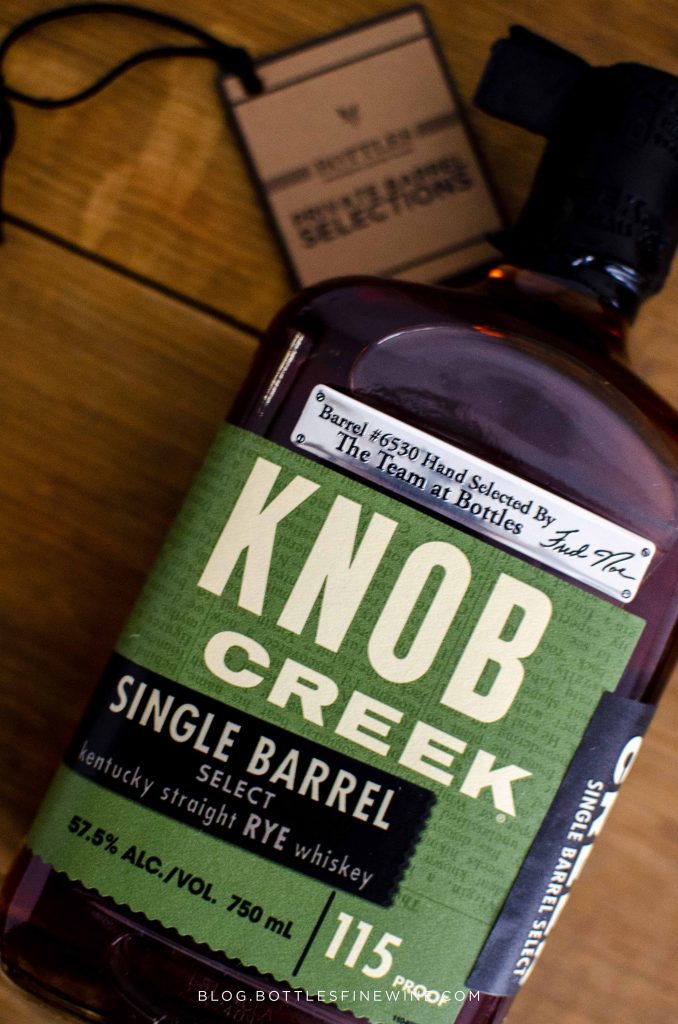 Knob Creek Single Barrel Rye
115 proof
Selected by Liam, Eric & Dan in March of 2018
Dan is our new spirits buyer, and one of his first duties was to help us select the first private barrel of Knob Creek Rye to come into Rhode Island. It's a tough job, but someone's gotta do it. This is a relatively new program of Knob Creek, so the barrels aren't quite as old as we get for bourbon, but rye's brash flavor more than makes up for its youth. This barrel was filled in November 2011 and aged at the very tippity top of warehouse "Z". That's where things get the hottest, and traditionally where the whiskey evaporates and concentrates the quickest.
FLAVOR PROFILE
Spicy & warming. You'll find in-your-face grainy rye flavor with a pleasant char and long, throat-warming finish.
SERVING SUGGESTION
Makes a killer Old Fashioned. Good job, Dan!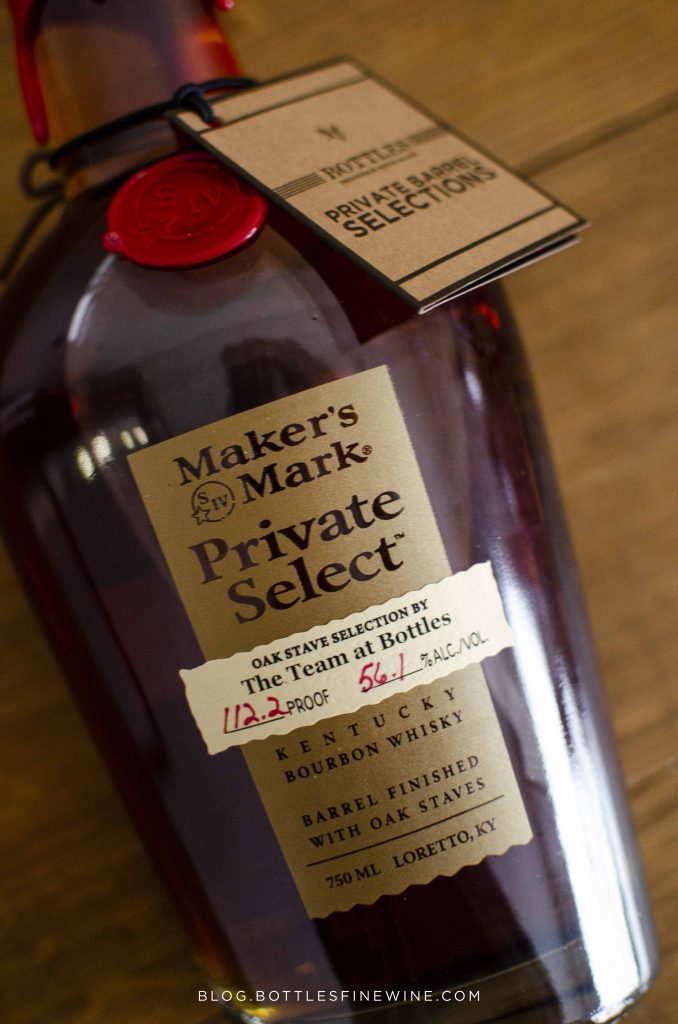 Maker's Mark
Private Select
112.2 Proof
Created by Liam & Kayleigh in May of 2018
It's here – the first Maker's Mark Private Select in the State of Rhode Island! Maker's private barrel process is an unusual one: we were given the chance to customize the barrel in which our bourbon would spend the final stage of the aging process by choosing from a menu of distinct oak staves, each with its own name, and each adding flavor and nuance to the finished product. After several hours of sampling different combinations, we went with a recipe that used the "Toasted French Spice" and the creamy "Seared French Cuvee," with some "Toasted Oak" and a pinch of "Mocha" staves. The bourbon was put into our barrel, then allowed to mellow in a very cool warehouse. We're thrilled with the final result: it's dangerously drinkable for something that's 112 proof.
We hand-signed every label, and may have left some secret messages on the back!
FLAVOR PROFILE
Unique & confectionary. There is, quite literally, no other Maker's Mark like this in the world. Full of rich cocoa and mocha flavors, with a healthy dose of cinnamon and clove. Deceptively smooth and drinkable for such a high proof!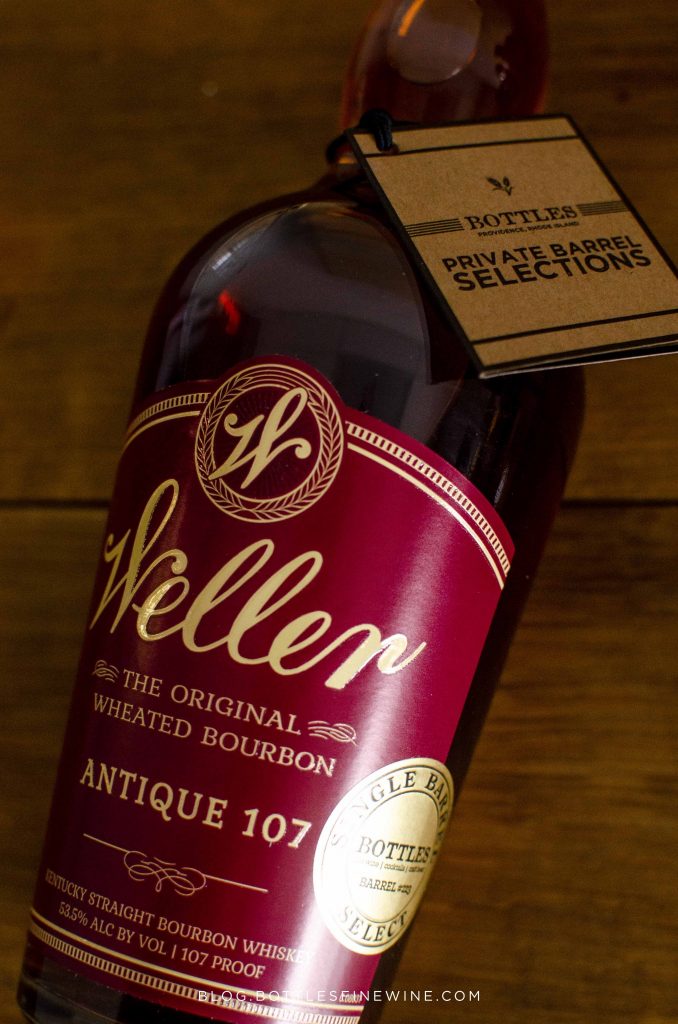 Weller Antique 107
107 proof
Selected by Liam & Kayleigh in May 2018
This is incredibly rare. A hand-selected, six-and-a-half year old barrel of the coveted Weller, a wheated bourbon much in demand. This one is going fast, so in an effort to spread as much love as we can, we're putting a cap on the number of bottles one can purchase. It's great liquid at an amazing price. There's nothing more to say. It's Weller. Enjoy!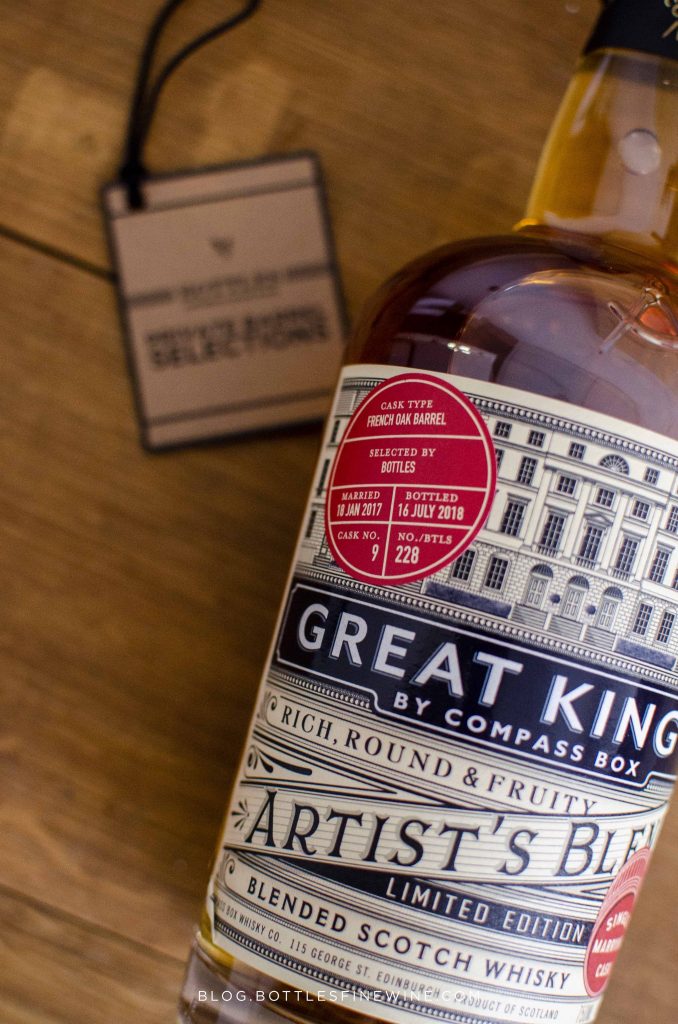 Compass Box Great King "Marrying Cask"
98 proof
Selected by Liam in May of 2018
This is very exciting for us whisk(e)y geeks at Bottles. Compass Box is one of our absolute favorite producers. Great King Street Artist's Blend is their entry-level whisky, made up of a specific blend of whiskies and "marrying casks." What you have here, though, is a limited release of a single "marrying cask." We purchased the entirety of one French Oak cask, the one that adds ALL of the rich baking spice flavors and creamy texture to the final blended product.
FLAVOR PROFILE
This single cask is rich, bold, and full of comforting baking spice flavors. 100% Highland Scottish Single Malt matured for 2 years in a custom French Oak cask. It's single malt on steroids.
SERVING SUGGESTIONS
This is the perfect dram for a cold winter's evening (or day). Grab one for the Scotch lover in your life, grab two for you!
For more coverage of our Private Barrel Program, be sure to check out last year's additions.
For pricing and availability on all of our selections, visit us in store or speak to one of our team members by calling (401) 372-2030.
Cheers!
# # #