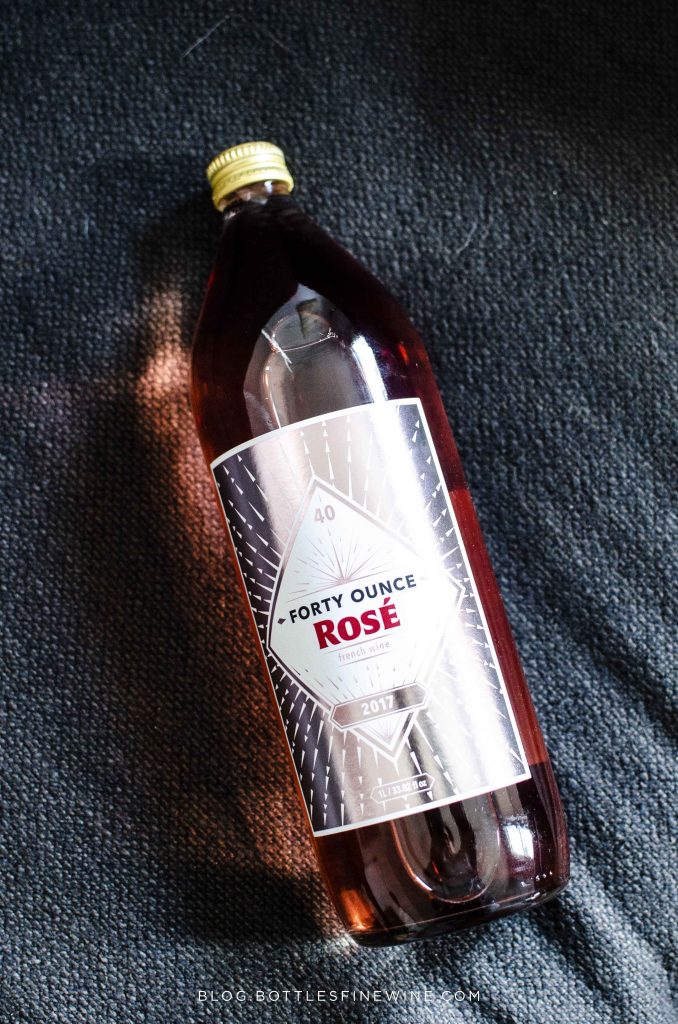 We were a touch skeptical too – after all, it's our job to be. Our shelf space and your palate are too precious for us to give in to every pretty label that walks in the door. We need to have solid reasons to bring in bottles: just having great packaging is not one of them.
Which is why we were thrilled that the 40 Ounce Rosé had some serious chops to back up its super clever, ironic packaging. The twist-off-topped large format bottle primarily known for holding the cheap buzz that is malt liquor (mass-produced, highly sweet, high alcohol content, get-drunk-fast swill) contains precisely the opposite: the wine is made from high-quality gamay, merlot, cabernet franc and pineau d'aunis grapes grown sustainably in France's Muscadet and Touraine regions; it's light, dry, delicious and fun, and at just 12.5% ABV, it will not numb your brain after a sip or two.
Though it was available last year in only a few large states, it was an immediate internet sensation, selling out before the summer was over.  We're happy to say it's now available in our little but mighty region. And we have it at $17.99 for the bottle, while supplies last.
Cheers & Enjoy!
price subject to change