Valentine's Day is just around the corner! To help you find the perfect Valentine's Day gift, the folks here at Bottles Fine Wine have complied a list of wine lover's gift ideas, available at our Providence, Rhode Island wine store. From wine and champagne engraving, to their favorite wine, we've got you covered. We also gift wrap!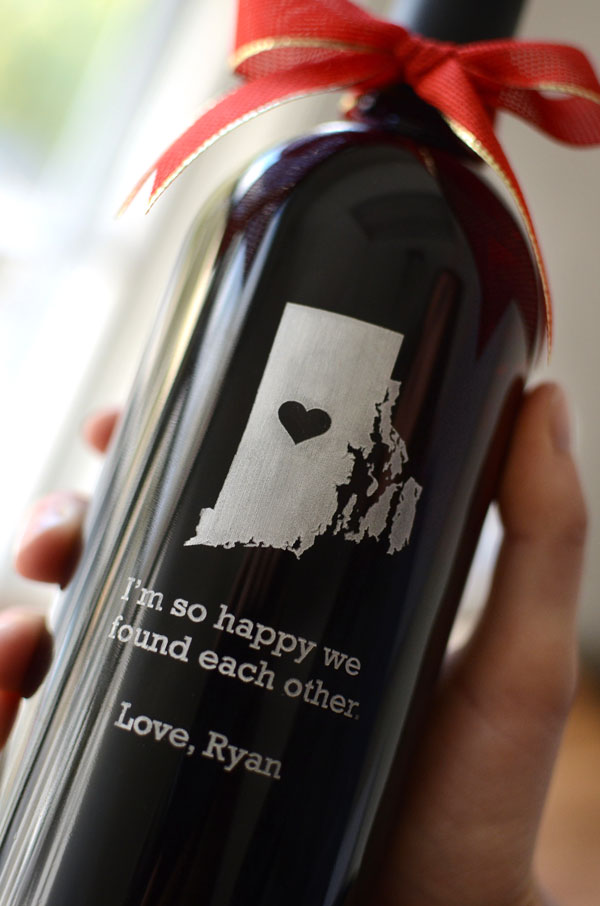 Engraved Wine Bottles & Glasses
Let your sweetie know you care! An artfully engraved wine bottle with a special message right on the bottle makes a memorable and thoughtful gift for loved ones. Our in-house engraving services allow you to customize bottles and glassware, starting at just $10 plus the cost of the item.
*Monday, Feb. 11th 2013 is the last day to place an order for Valentine's Day.* 

Le Nez du Vin Aroma Kit
Aromas account for 85% of taste when you are enjoying wine, and to help people describe what they smell from a glass of wine, Jean Lenoir created Le Nez du Vin. This kit contains 6 aromas and an instructional manual, honed to help develop your wine tasting skills. Learn to identify combinations of aromas in grape varietals such as Pinot Noir and Chardonnay. $29.99


"Il Colle" Rosé Wine
A sparking Rosé wine from the Veneto region of Italy, "Il Colle" is the perfect wine for Valentine's Day to give to your loved ones. We also gift wrap! $12.99
Perfect Cube Trays
Cocktails are always better cold, so why not enjoy them with some style? In a festive Valentine red color, Perfect Cube Trays create fun, perfectly square ice cubes that look great in drinks. Set of 2 for $11.99


Chocolate Shop Wine
"The Chocolate Lover's Wine," Chocolate Shop is a red wine with blended with the natural flavors of chocolate. With aromas of black cherry and dark chocolate, we recommend enjoying a glass of this ruby red wine with chocolate and your special someone. $13.99
Happy Valentine's Day!