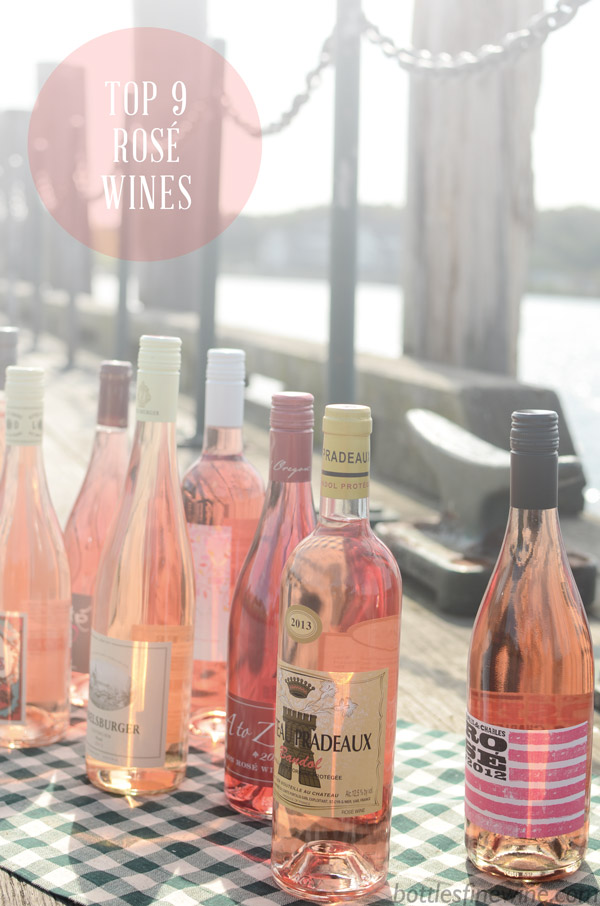 Summertime means one important thing at Bottles – it's officially rosé season!
Rosés are perfection partnered with easy, warm-weather foods. Think BBQ or light salads with insanely fresh veggies.
Don't confuse rosés with those sweet White Zins or Blush Wines. Rosés are actually made from red grapes.  They're dry and not sweet. And, they have fantastic strawberry, raspberry, and cherry fruit flavors that come from the red grape skins.
For your go-to summer wine, you really can't go wrong with peppy, lightly citrusy rosé. Everyone will obsess over them!
Here's a honed down list of our favorite rosé wines of the season. For even more choices, swing by the store and we'll help you find just the right one. Cheers, and happy rosé season from Bottles!
Bieler Pere et Fils (rhymes with Feeler)
Coteaux d'Aix en Provence
The staff's favorite rosé this season!  Light and crisp, with delicious mouth-watering flavors of raspberries, watermelon, and fresh herbs. $11.99
Charles and Charles Rosé
Washington
A heavier style rosé made with mostly Syrah.  Big, bold, dark fruit flavors like Bing Cherries and ripe strawberries.  A great pick with messy BBQ ribs or chicken. $11.99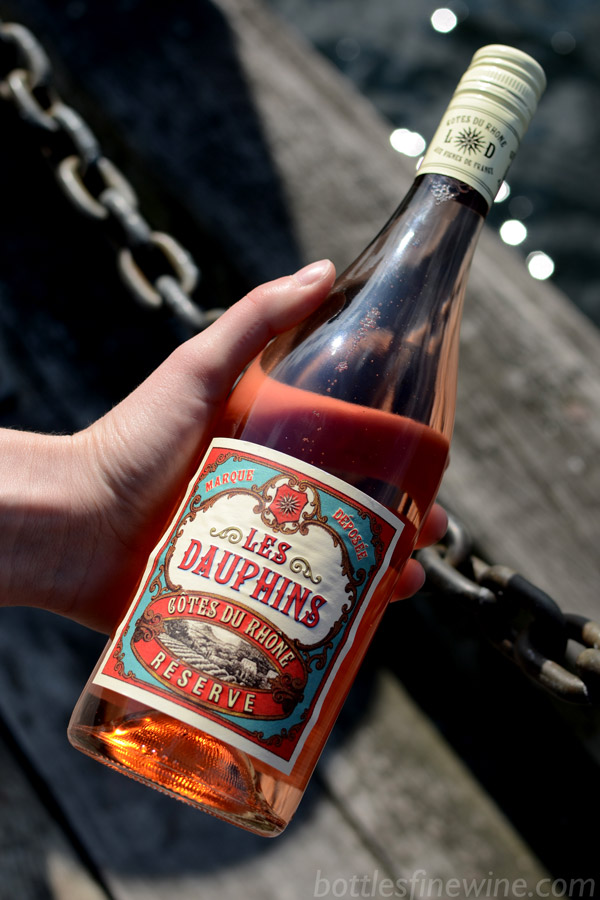 Les Dauphins Rosé
Côtes du Rhône, France
A stunning value for a classic and prestigious wine growing region.  Expect ripe summer fruit, backed up with rich, spicy, and peppery flavors that make it a perfect pairing with grilled hamburgers or lamb kabobs.  $11.99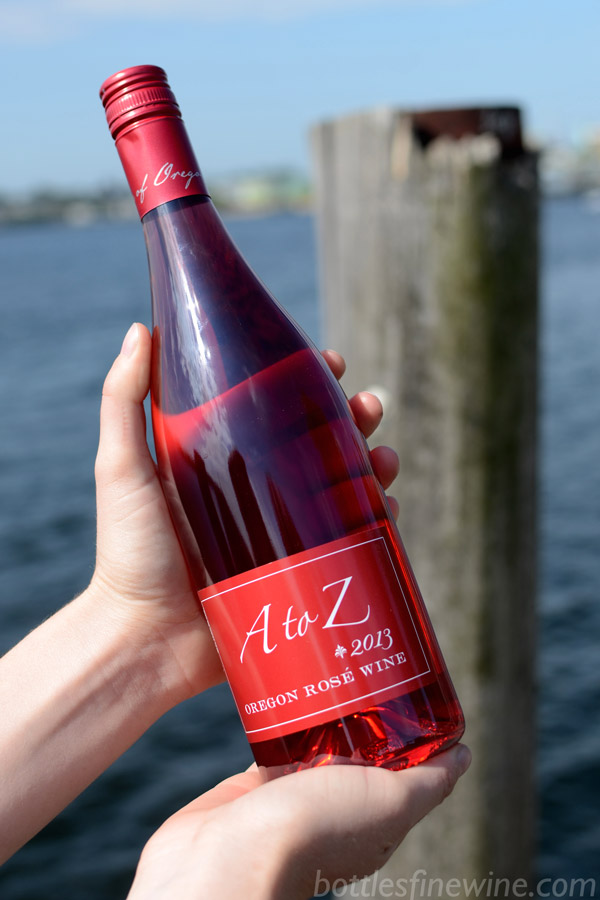 A to Z Rosé
Oregon
A lush and creamy rosé with loads of personality.  Aromas of hibiscus and honeycomb with bright and spicy fruit flavors, like citrus and strawberries that finishes crisp and clean. $14.99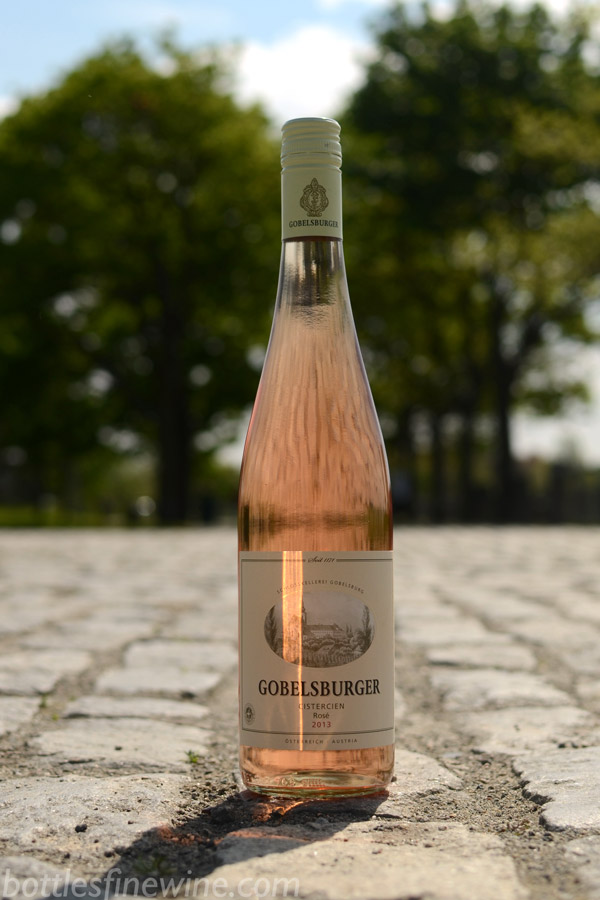 Gobelsburger Rosé
Austria
Beautiful, light salmon pink color that must be seen in your glass to be really appreciated.  Made from Zweigelt, a grape native to Austria, this is a bone dry rosé with an incredible amount of acidity that begs to be paired with BBQ ribs.  Yes, ribs. $16.99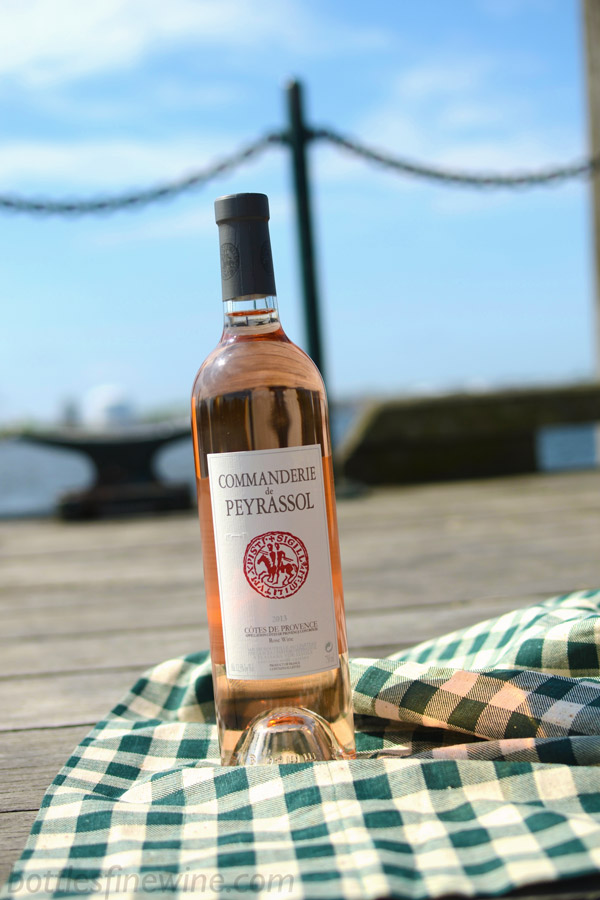 Commanderie de Peyrassol
Côtes de Provence
Classic and sophisticated rosé from the iconic Cotes de Provence region in Southeastern France.  This rosé has a pale rose color and has a lovely fruit blossom aroma, with flavors of wild strawberries and Herbs de Provence (thyme, sage, rosemary). $21.99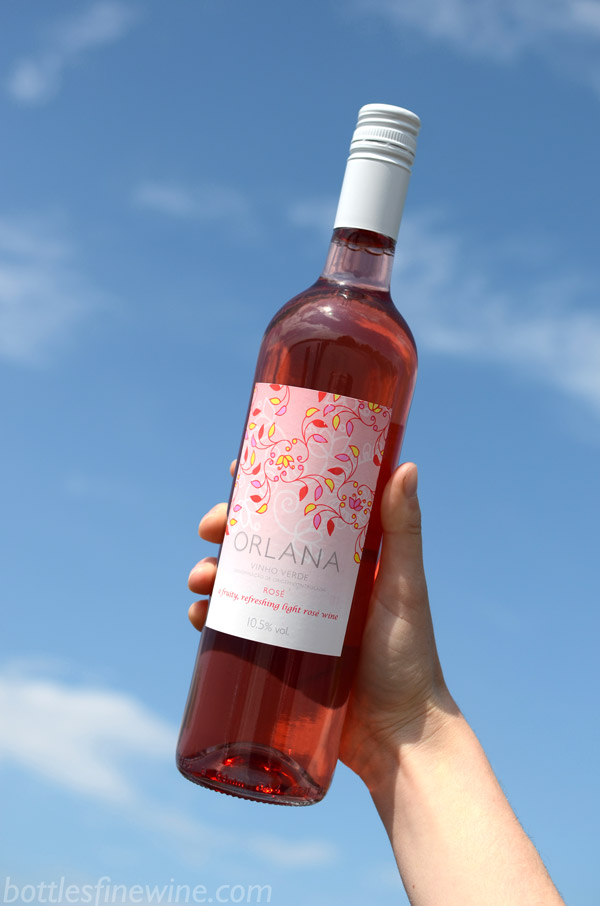 Orlana Rosé
Portugal
The best rosé value of the Summer!  Light and breezy, this rosé has a very light fizz to it and is deliciously gulp-able.  Light in color, aroma and flavor, this wine demands to be alongside you at every casual gathering this summer. $8.99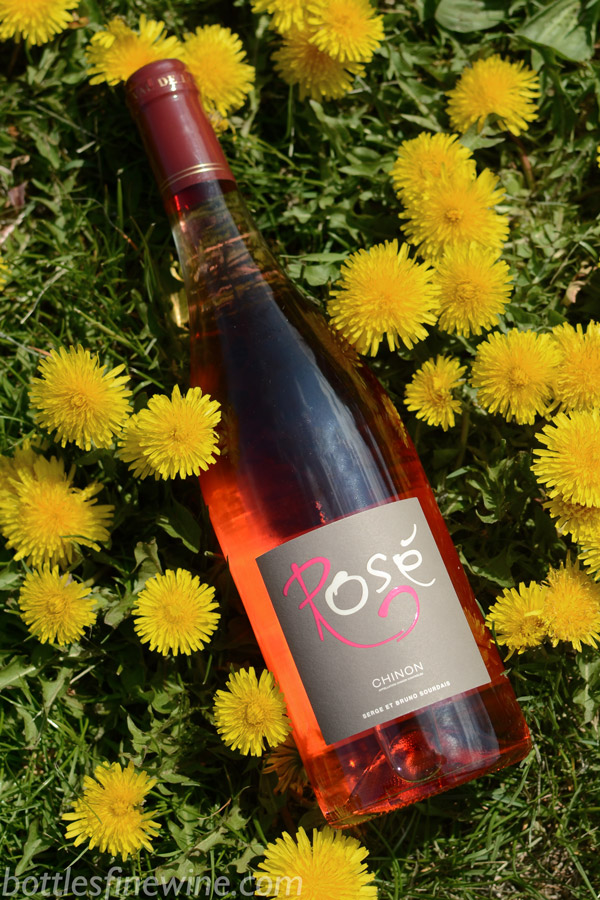 Domaine Sourdais Rosé
Chinon, France
This rosé is as engaging as it is delicious.  Made from Cabernet Franc, this is a bit heavier than most, with flavors of bright red berries, ruby red grapefruit, and a delicious minerality. $17.99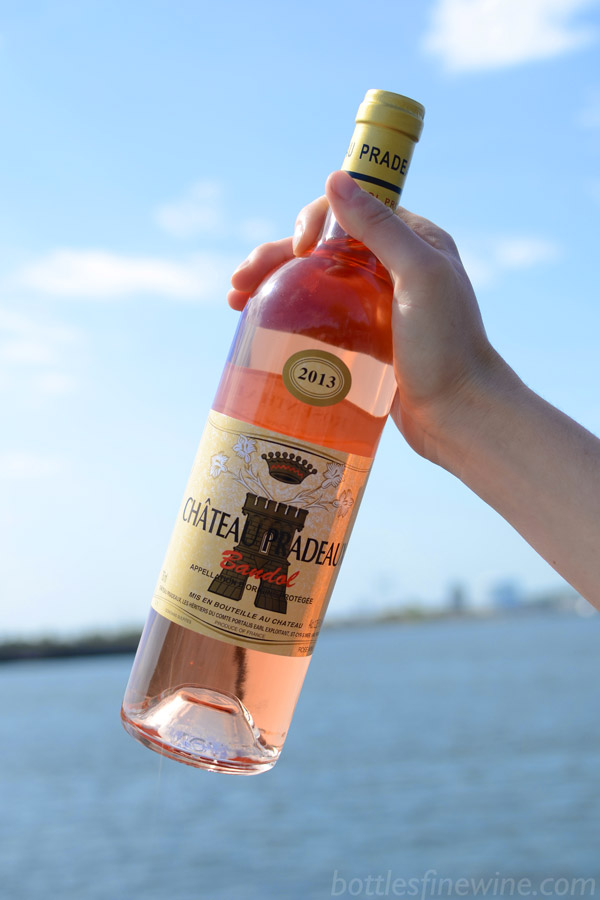 Chateau Pradeaux Rosé
Bandol, France
Bandol (in the Southeast of France) may be the most serious region for rosé production in the world.  This exceptional wine is very complex, rich and full bodied – a special treat! $32.99