Man is it hot.
The dog days are here – there's no mistaking it.
But rather than bemoan the sweltering heat, let's embrace it. Why not revel in the sultry steam, particularly when there's still so much great rosé – the ultimate, refreshing summer sipper – to be had.
Grab a glass (any size or shape will do), an icy cold rosé (we have over 40 chilled), an ice-cube if you'd like (all the cool kids are doing it), and let the waves of heat wash over you. Soon it will be snowy February here in New England, and you'll wish you did.
Here are the top 8 rosés to get you through the remaining days and nights of  the summer of 2016.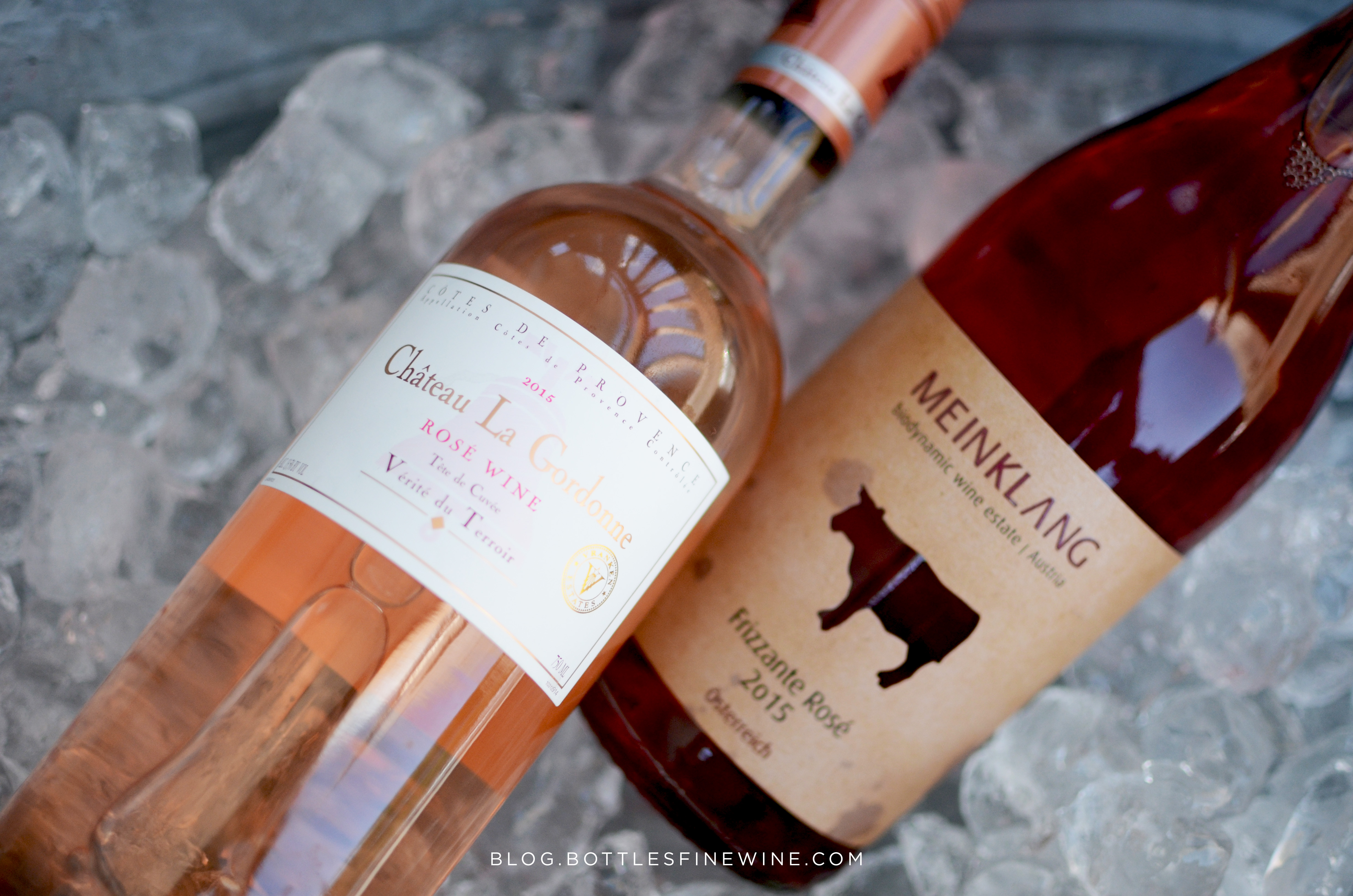 Chateau La Gordonne, 'Verite du Terroir' – Provence, France
This wine has a series of complex aromas, but primarily strawberry and blackcurrant. It's a classic light Provencal rosé. $19.99
Meinklang, 'Frizzante' – Burgenland, Austria  
This is a long lived staff favorite, and for good reason!  It's bright, refreshing, semi-sparkling, and organic.  Mix up your evenings and dinners by starting with a fun light bit of bubbles in place of prosécco or a cocktail.  $21.99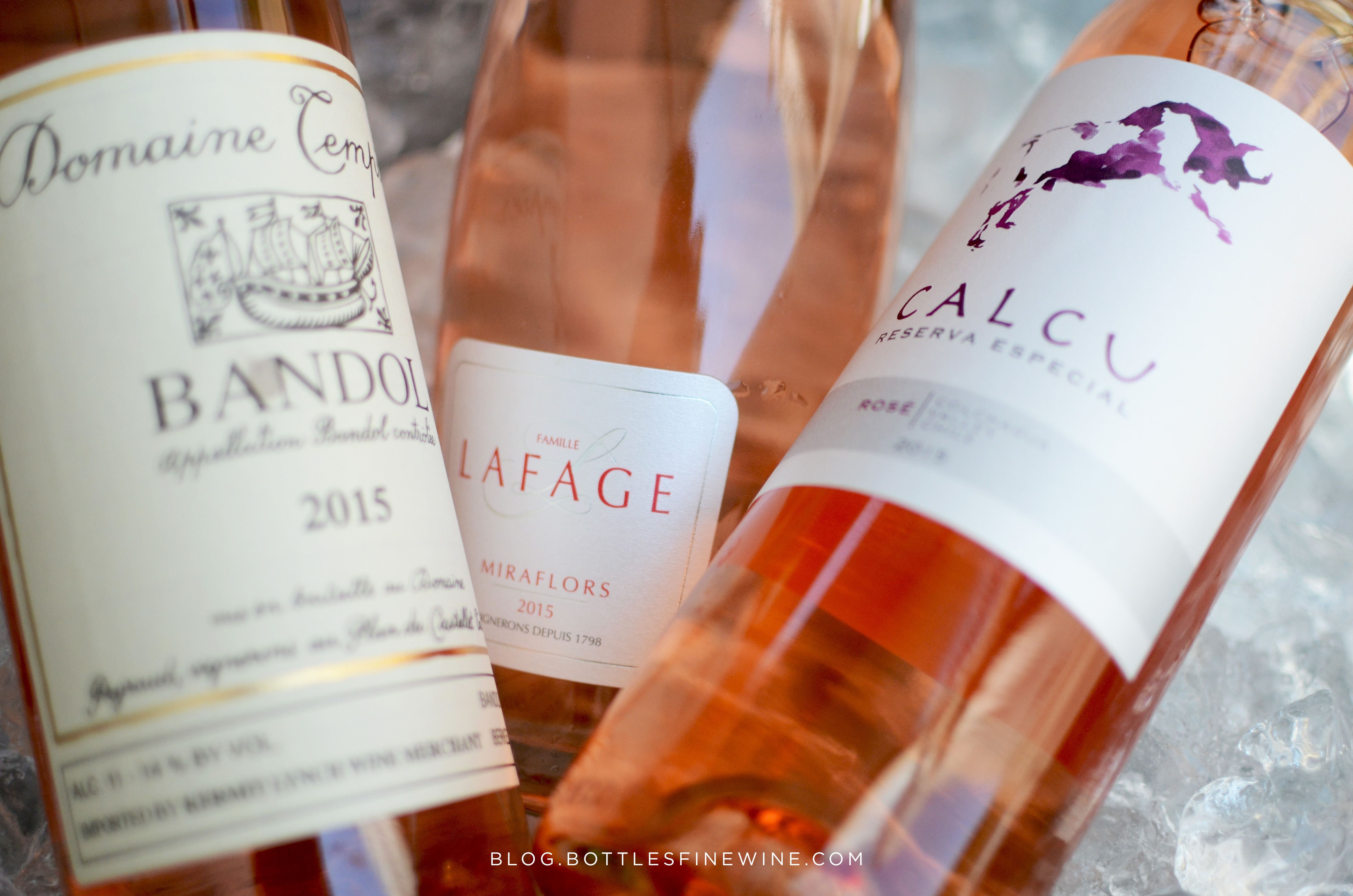 Domaine Tempier – Bandol, France
So … sticker-shock aside: this is a world-class, amazing wine… that just happens to be rosé! Bandol is a small fishing village within Provence that has a small but powerful wine region around it. Made from a minimum of 50% mourvedre, these wines are capable of aging for years.  We love Bandol in general, but Domaine Tempier is an archetype. Their wines are made from vines that are more than 20 years old, with lower yields. This rosé has notes of peach and pomegranate, and will not disappoint.  A great use of your Bottles' Rewards Points! $47.99
Domaine La Fage, 'Miraflors' – Languedoc, France
Another super dependable entry from the south of France, the Miraflors is a blend of grenache and mourvedre, and has notes of raspberries and rose petals. $16.99
Calcu Vineyards, 'Reserva Especial Rosé' – Colchagua Valley, Chile
This Chilean blend is made up of malbec, syrah, and petite verdot.  It has a nice fresh acidity that is slightly tart and works well with many foods. $13.99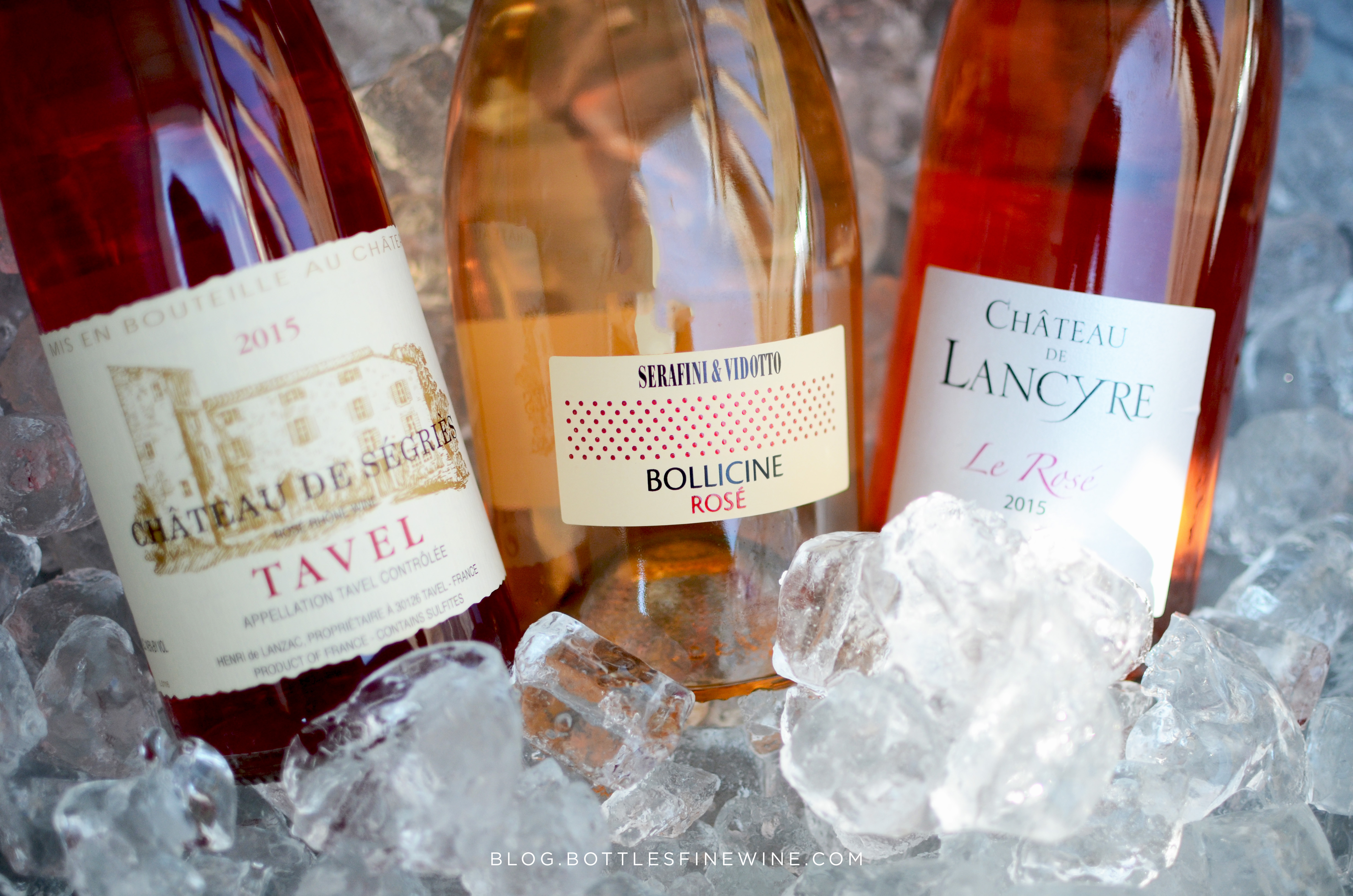 Chateau de Segries, Tavel – Provence, France
What a great example of a classic Provencal rosé. Tavel is a smaller region within Provence that produces deeply colored, beautiful full wines that are able to age for several years. $20.99
Serafini & Vidotto, "Bollicine" – Veneto, Italy
And now for something completely different. The Serafini rosé is a fully sparkling Italian wine that offers a great prosécco alternative without a massive price jump. It's made from chardonnay and pinot nero and is incredibly refreshing. $17.99
Chateau Lancyre – Provence, France
This wine is a blend of syrah, grenache, and cinsault that has a wonderful fruity nose followed up by good, strong minerality from its limestone vineyard.  $19.99
Remember, rosés are finite. Once they're gone for the season, they're gone. Shop early and shop often!
Keep cool, Rhode Island.
###