It's that time of the year again, and these cold, brisk nights are perfect for warm & cozy drinks. You'll love these 3 classic winter cocktail recipes! It isn't winter without at least one spiked tea or cocoa! Our mulled wine recipe is also a great alternative for punch at any party or gathering!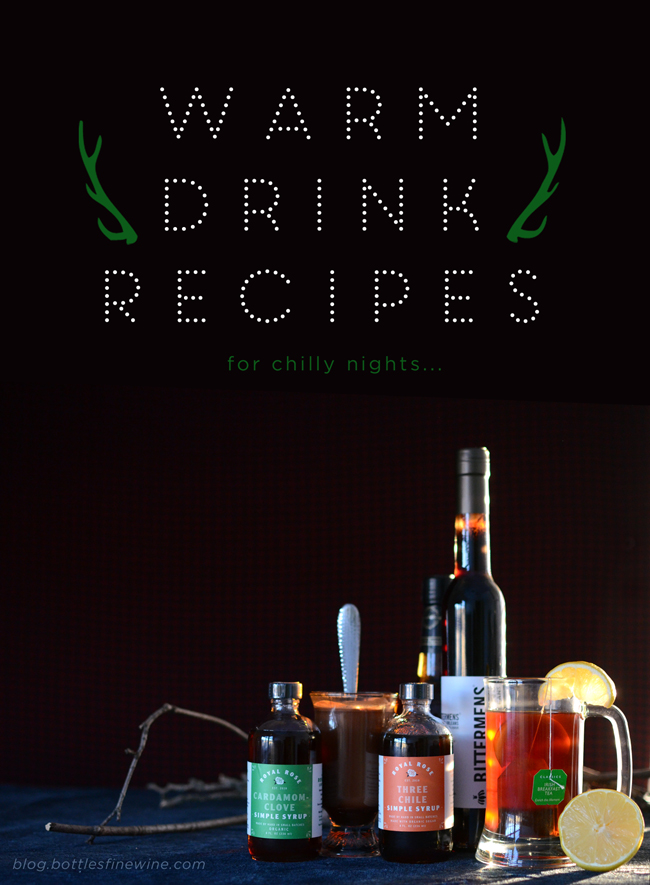 Grab these awesome printable recipe cards we've made too! Add em to your home bar collection, or stick em on the fridge for subtle reminder to drink to stay warm during this icy season!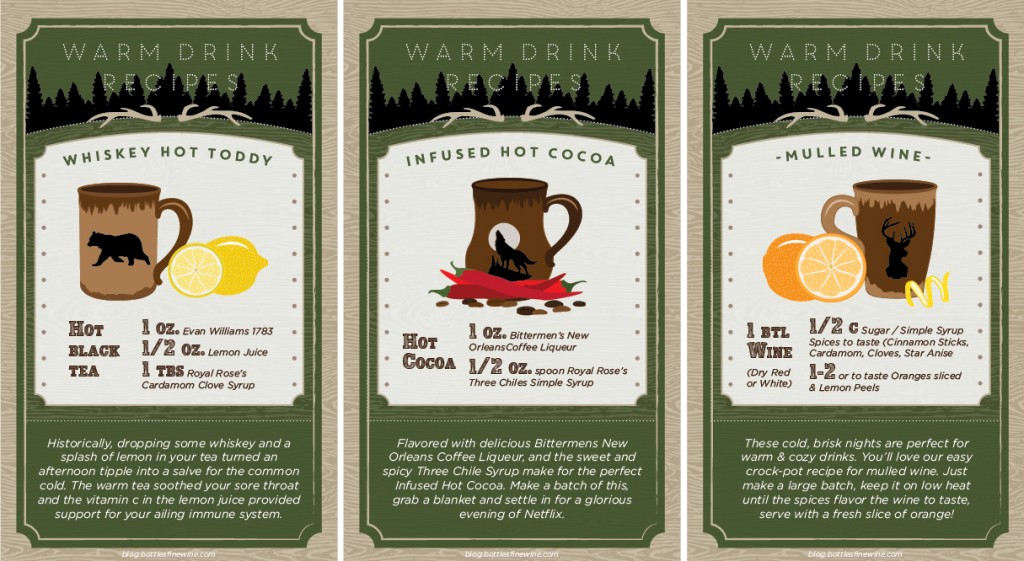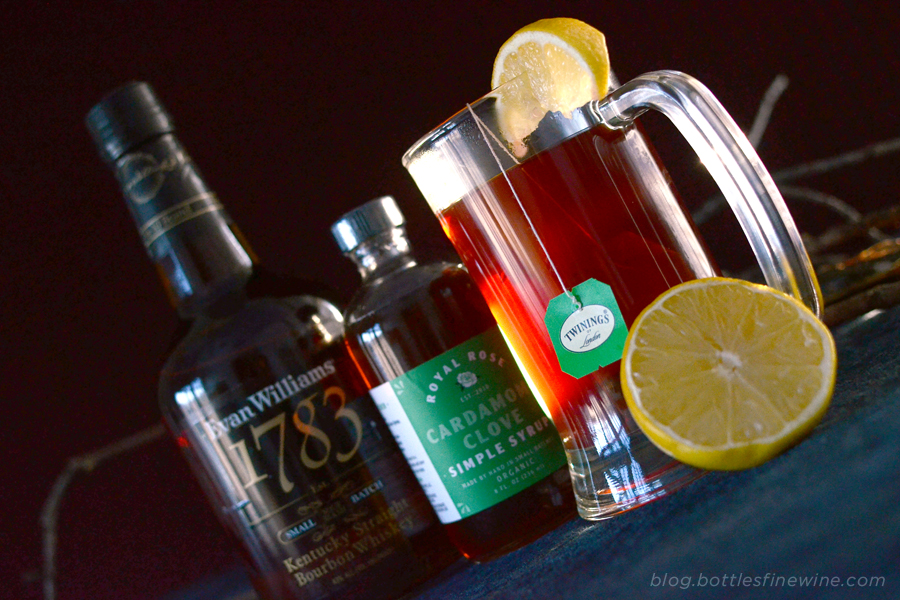 Ingredients:
A cup of hot black tea
1 oz Evan Williams 1783 
Juice of half a lemon
1 spoonful Royal Rose's Cardamom Clove Syrup
Directions: Combine all ingredients in a mug and stir to combine.
Historically, dropping some whiskey and a splash of lemon in your tea turned an afternoon tipple into a salve for the common cold. The warm tea soothed your sore throat and the vitamin C in the lemon juice provided support for your ailing immune system.
Royal Rose's Cardamom Clove Syrup provides the experience of infusing a handful of spices Ina Garten-style over a warm stove for hours without any of the work. Our friends at Royal Rose have lovingly made this syrup so on a chilly day when your nose is runny and you feel under the weather you can add a drop of Cardamom Clove into your toddy, and head back to bed.
Infused Hot Cocoa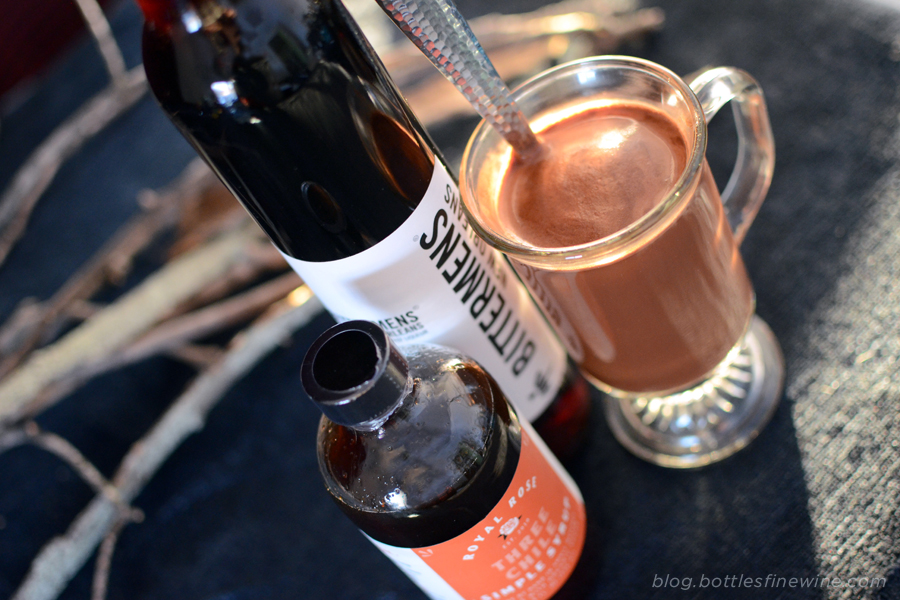 Ingredients:
A cup of your favorite hot cocoa
1 oz Bittermens New Orleans Coffee Liqueur
1 spoonful Royal Rose's Three Chile Simple Syrup
Directions: Combine all ingredients in your favorite mug and stir.
Bittermans New Orleans Coffee Liqueur tastes of Brazilian coffee beans and organic French chicory root that New Orleans coffee is famous for. A touch of vanilla and some Belgian chocolate syrup makes this liqueur perfect for hot cocoa.
Three Chile Syrup is hand-made with fresh poblano, jalapeño peppers, and dried ancho chiles. As a savory blend of sweet and spice, it's a fantastic mixer for vodka, mezcal, and whiskey. Also, try it as a delicious marinade for meats and veggies!
Make a batch of this Infused Hot Cocoa, grab a blanket and settle in for a glorious evening of Netflix.
Ingredients:
A crockpot
1 Bottle Dry Red Wine or White Wine (not too minerally or tannic)
½ a cup Sugar
Cinnamon sticks, Cardamom, Cloves, Star Anise to taste
Sugar/Simple Syrup (1/2 cup to 2 cups)
Lemon peels & Orange Slices
Directions:
Make sure the crock pot is large enough to hold a bottle of wine and pour it in. Turn it on low and add the desired amount of spices. Be careful with the Star Anise because it is very powerful. Add about ½ a cup of sugar to start with and as the wine mulls, taste it along the way & add more if needed. Last but not least, add the slices of oranges & lemon peels for that last little kick of zest. Heat it till warmed & the wine has taken on the desired amount of flavors from the spice. Serve in ceramic or glass mugs for a true European experience.
Read more and check out our how to video here too!
Enjoy and stay warm!!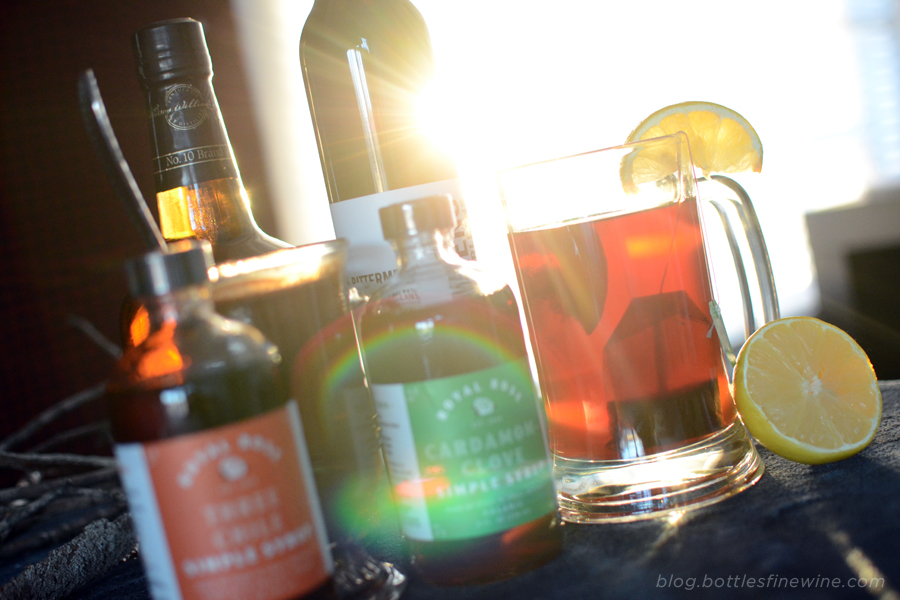 Cheers!
The Bottles Team