With so many incredibly fun options available, there's no reason why the stocking can't steal the show on Christmas morning.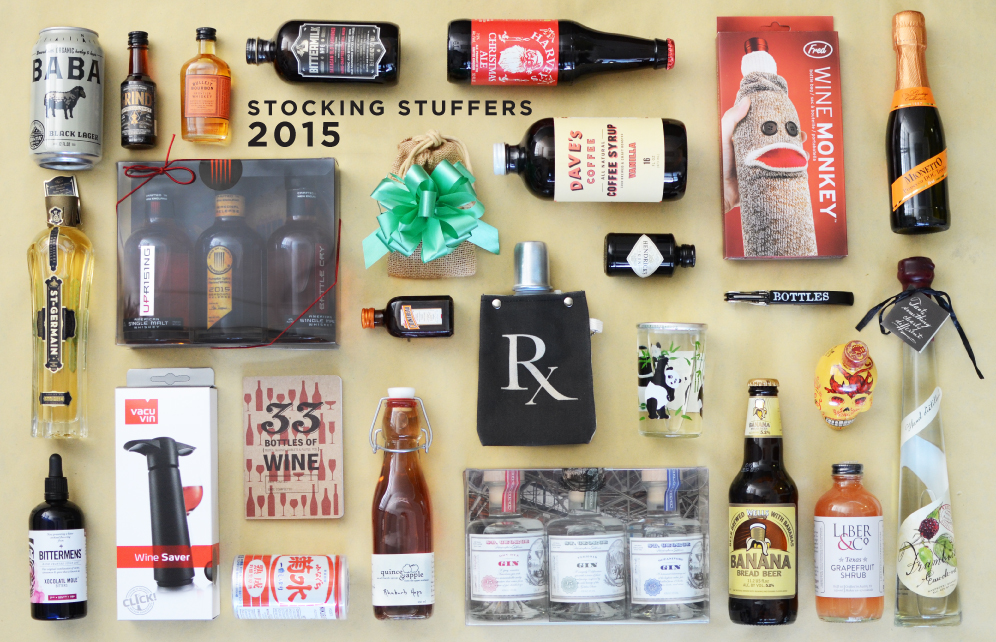 1.  Some call them nips, some call them travelers, miniatures, or airplane bottles. Whatever term you use to refer to the small, usually 50ml (one serving) bottles of liquor, they are superb stocking stuffers for spirits enthusiasts. Load up their stocking with their favorite —  or introduce them to a new brand — we have over 60 different bottles in store.
2.  Canvas Pocket Flasks. Collapsable and totally cool. For hiking, tailgating, picnic-ing and all other occasions when you want to take a little taste with you.
3.  Artisanal bitters, syrups & tonics. Standard packaging for these must-have items for the home-bartender are perfectly sized for stocking stuffing.
4.  Cup Sake. The Japanese really have packaging down to a science. We love the individual servings offered in adorably-designed glasses, particularly the Akishika glass "Panda" cup.
5.  A single bottle of Christmas beer. We have stacks and stacks of individual, seasonal brews that will say "It's OK to Pop Open a  Beer on Christmas Morning!"
6. Wine Tools That Work. From the best bottle opener out there (Bottles approved!), to vacuum savers, we have enough accessories to fill a wine-lovers stocking, and then some.
Merry Christmas!