Listen, we were skeptical at first, too. Really skeptical.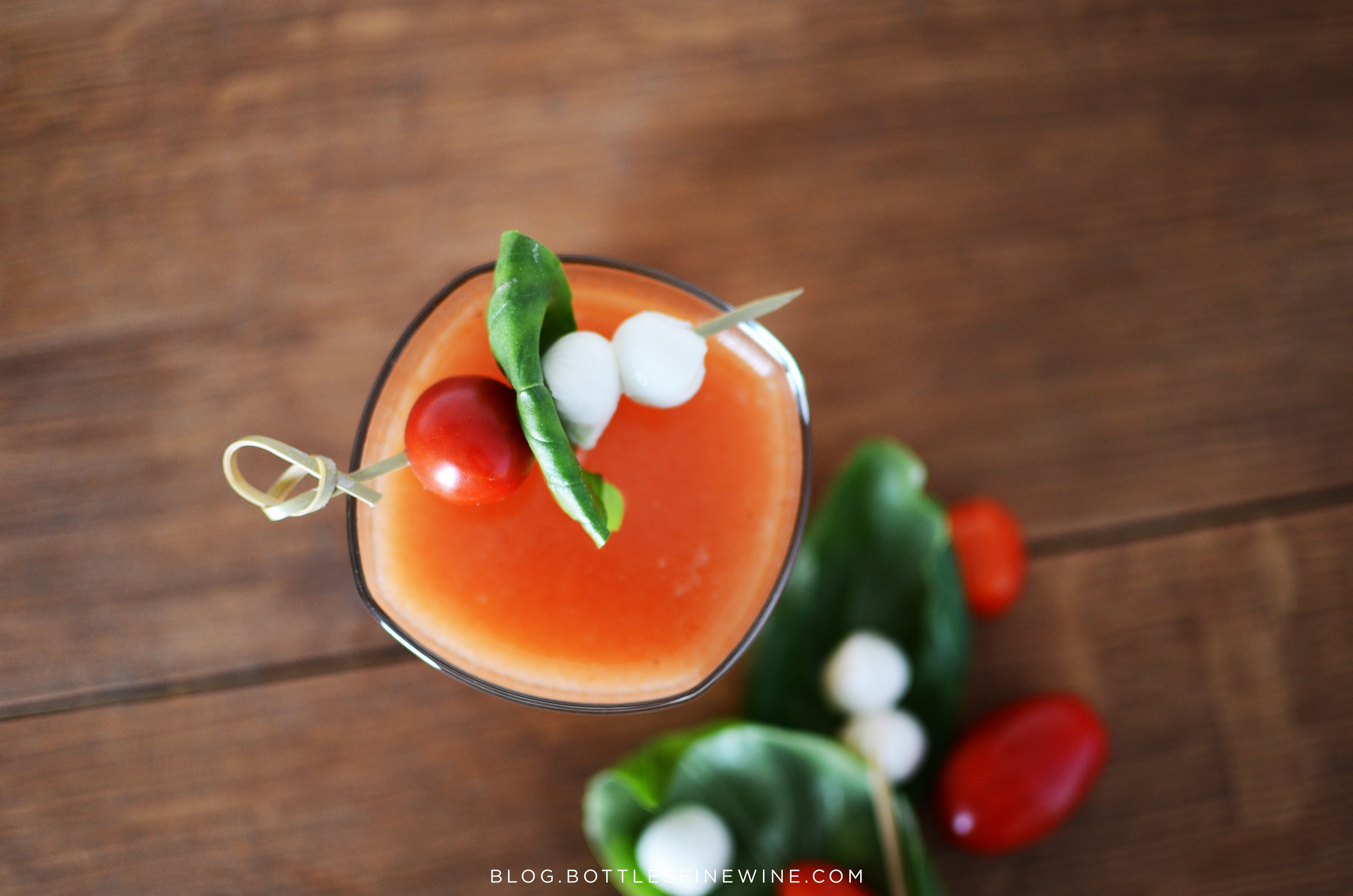 But then we remembered how much we love James Beard's Drunken Cherry Tomatoes*, and just how much basil is in the garden already this season.
And that we can't really resist cheese. Really fresh, really good mozzarella cheese.
And then we tried it. And loved it. And drank pitchers full of it on Father's Day with la familia.
Don't think we have to say much more.
Oh, except that our Square One Basil Vodka – ideal for this drink – is on sale through July 4th. And that you may want to double or triple up on the garnish. We did.
Cent' anni!
The Caprese Cocktail
2oz Square One Basil Vodka
1/2oz tomato juice
1/2oz lime juice
1/2oz lemon juice
3/4oz agave nectar or simple syrup
1 dash Worcestershire sauce
Garnish: fresh, sweet cherry tomato, small mozzarella ball, salt & basil leaf
Shake all ingredients over ice and strain into a chilled cocktail glass. Serve with a "Caprese Pick" or two: dredge the tomato and mozzarella ball in coarse salt. Skewer with basil leaf, and serve.
*aka an Adult Crudite: spear a fresh sweet cherry tomato, dip it in good vodka, run it through coarse salt and pop it in your mouth. Also serve it, as Mr. Beard reportedly did, with gin, and perhaps small bowls of other seasonings, such as cumin or hot pepper, ground or flaked.
###