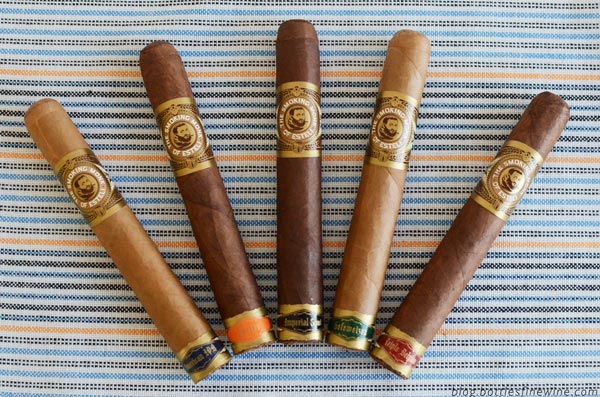 Warmer weather means cigar season is here!
The most recent addition to our humidor is the Smoking Monk series from the cigar firm of Drew Estate.  Among their familiar labels is the Acid line (we have the Acid Blondie in stock).
The Smoking Monk series has five blends all intended to match with specific beer styles.  All five are rolled only in a generous 6 x 54 shape.  This is a lengthy smoke for perhaps relaxing on the 19th hole or while playing a round of golf.
The Hefeweizen blend is on the mild side and an easy smoke.  I smoked all five blends and prefer the fuller style of the remaing four: they are Imperial Stout, American IPA, Porter, and Triple Belgian.  The Smoking Monk is well constructed and contains high quality tobaccos.  Any of these blends smoke well with a fine beer or ale, or simply by itself.
Enjoy one during the Masters Tournament this weekend!
Cheers,
Don