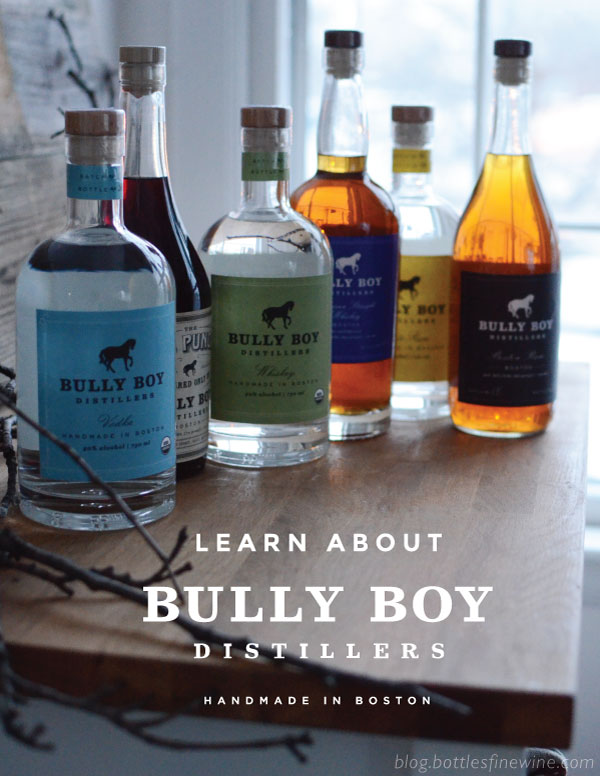 Located in Boston and owned and operated by brothers Will and Dave Willis, Bully Boy is a New England craft-method distillery you should know.
Will and Dave Willis were inspired by their childhood home and fourth-generation working family farm, where a basement vault of local artisan spirits was discovered roughly 70 years after Prohibition. This inspired the idea for an artisan distillery named after Bully Boy, a favorite farm workhorse. Paying particular attention to the caliber of ingredients used in its product, Bully Boy hand-produces premium spirits, carrying on the tradition of small-batch distilling and emphasizing quality over quantity.
We're featuring all Bully Boy bottles in-store this winter, just look for our large spirits display. Also, you're in luck if you're on a budget, because they are all on sale for $5 off their regular price!
Cheers!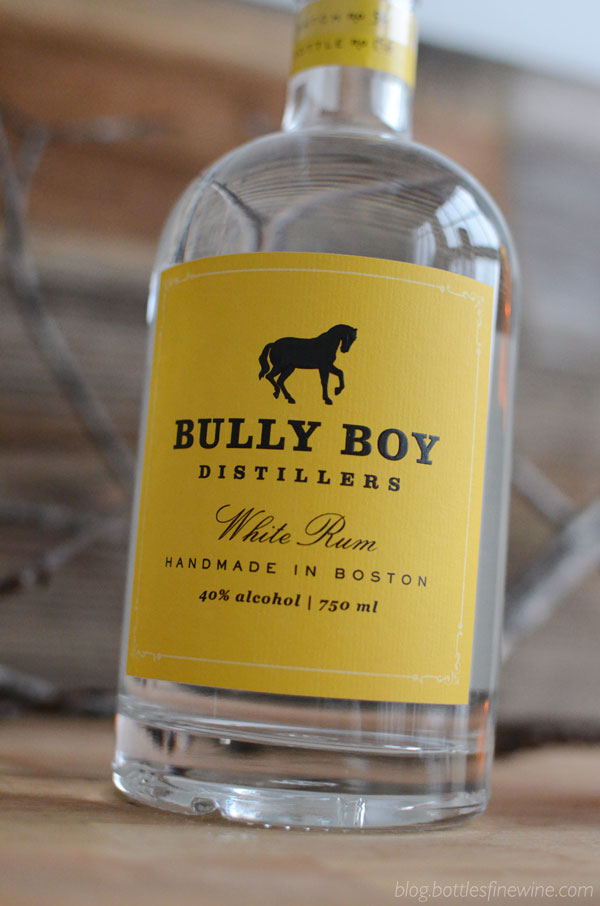 White Rum
Continuing Boston's legacy as the center of rum production, Bully Boy's signature White Rum is made with Blackstrap Molasses. Using techniques handed down from Cognac distillers, they use a blend of cuts to create white rum that has both depth and a remarkably smooth finish. Enjoy straight up or mixed in your favorite cocktail.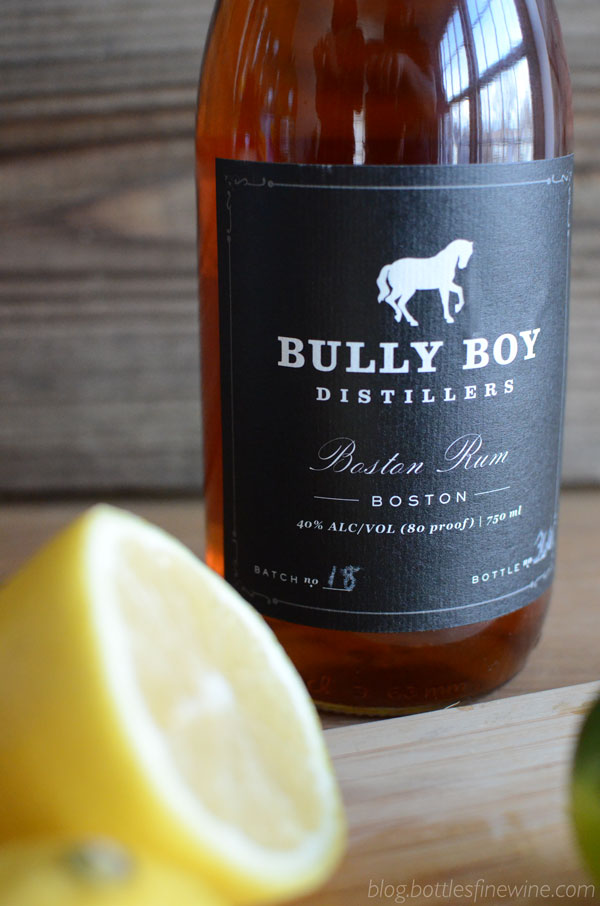 Boston Rum
Boston Rum grew out of a desire to resurrect the city's storied history of rum production, which dates back to 1667. Colonial Americans had a healthy appetite for rum, and much of the original spirits were distilled in Boston. Made with blackstrap molasses, Bully Boy Boston Rum has a bold flavor, which is created using deeper cuts on the still. It's aged in a blend of used bourbon and red wine barrels, and the final product has a fruity complexity, a subtle vanilla note, and a bit of sweetness.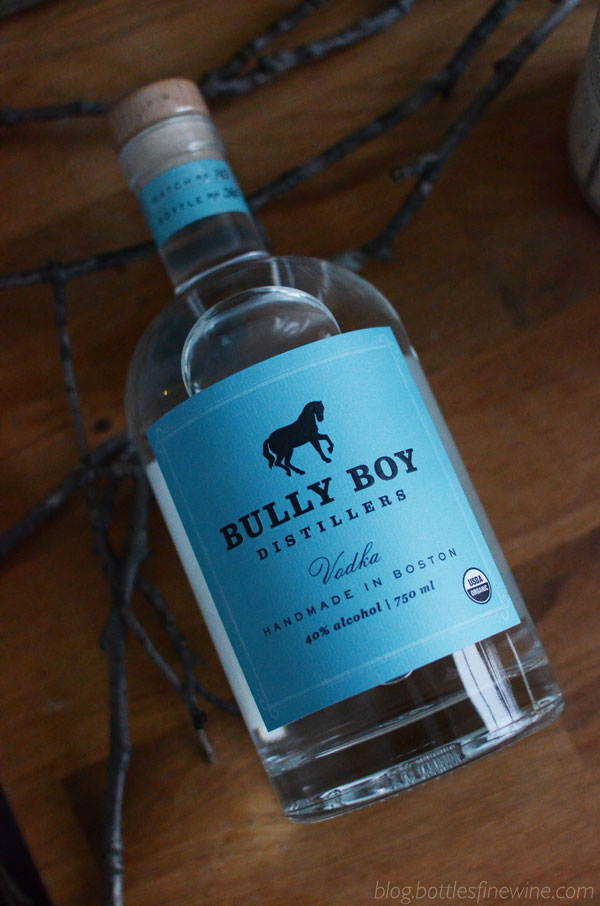 Vodka
Bully Boy's USDA certified organic vodka is made with wheat on a 600 liter copper still. Wheat was chosen as the base for the vodka because it creates a spirit with a subtle sweetness that aids drinkability. Distilled only once, the spirit presents a silky texture and clean, chiseled finish. Enjoy neat or mixed.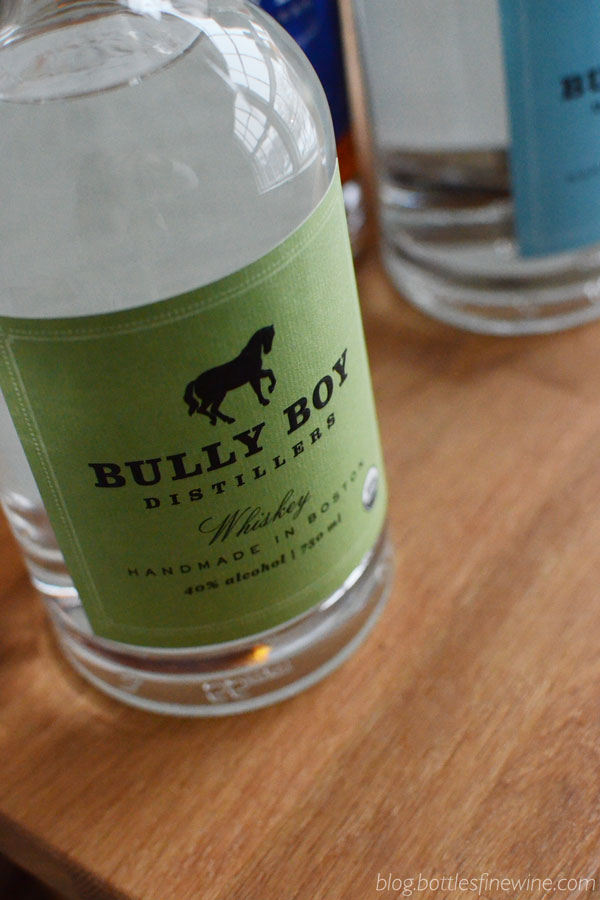 White Whiskey
All whiskey comes off the still as a clear spirit; it is the aging process that imbues whiskey with its deep brown hue and oaky taste. A popular spirit during prohibition, white whiskey (moonshine) was manufactured using primitive techniques and inferior ingredients making it harsh and undrinkable. Times have changed. Bully Boy's USDA certified organic white whiskey is clean and mellow. It's akin to vodka, but with bolder flavor notes. You can enjoy it neat or use it in place of vodka in your favorite mixed drink.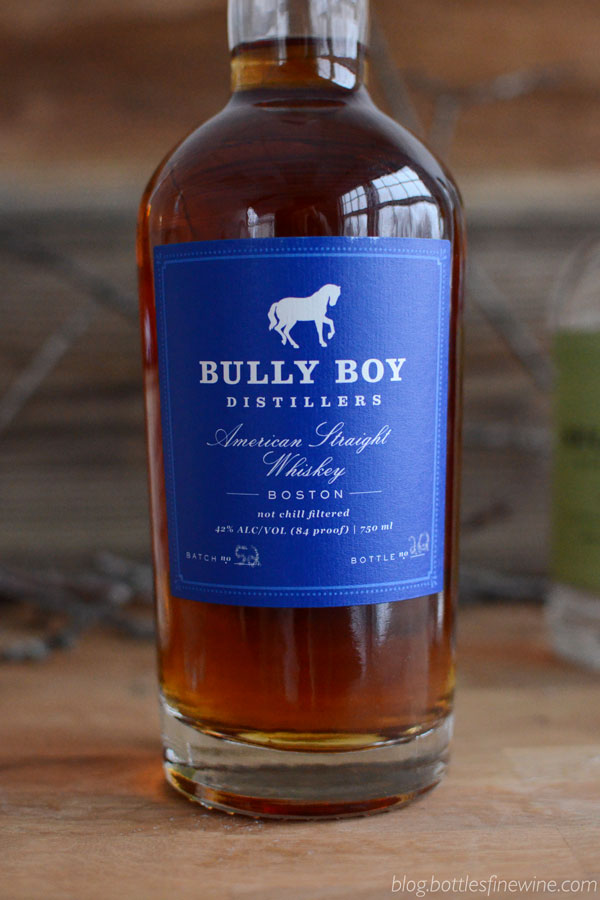 American Straight Whiskey
Bully Boy's aged whiskey uses corn, rye, and malted barley as its primary ingredients, and is aged in new American Oak. The corn makes for subtle sweetness, and the high rye content creates a dry spiciness; the flavors are further refined through the barrel-aging process, which imparts both a prominent caramel note and a nutty finish. An excellent sipping whiskey! As with all Bully Boy's spirits, their American Straight Whiskey is made in small, numbered batches, so you know you are getting a truly unique spirit.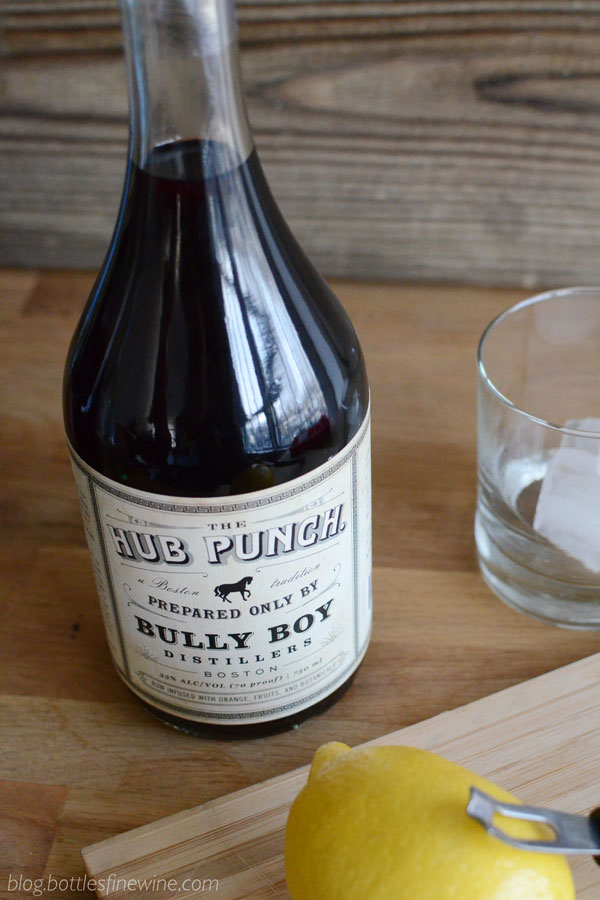 Hub Punch
Inspired by the original Hub Punch recipe popular in the late 1800's, Bully Boy Hub Punch, a barrel aged rum infused with fruits and botanicals, revives a historic Boston tradition that was a casualty of Prohibition. Originally concocted at the now defunct Hub Hotel, Bostonians typically enjoyed Hub Punch mixed with soda water, ginger ale, or lemonade. Bully Boy consulted a variety of historical accounts of Hub Punch to craft a spirit that pays homage to the traditional recipe and spirit of the pre-prohibition era Boston. Bully Boy Hub Punch is fruit forward with the botanicals providing tea-like undertones ideal for mixing with both dry and sweet mixing agents.