Out of the thousands of wines and spirits our team tastes over the course of a year, here are the bottles that we think are worthy of serving and giving to our nearest and dearest – and to ourselves – this holiday season. We're sure you'll find something for everyone on your gift list, as well as a treat or two for yourself. Go ahead. You. Deserve. It.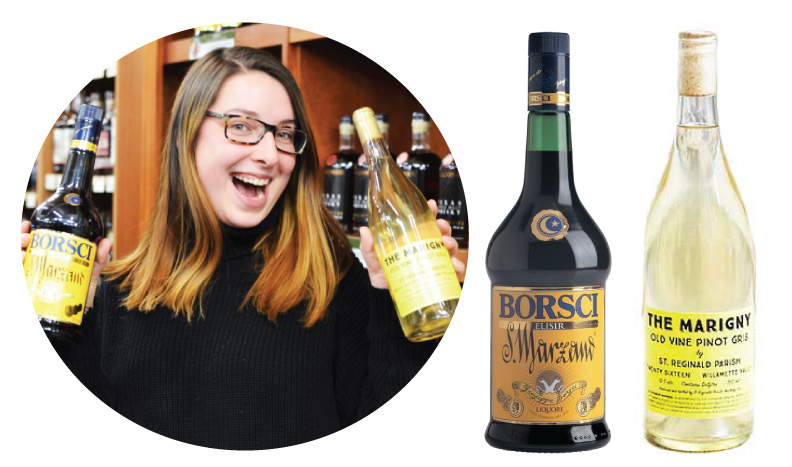 Alex

Borsci San Marzano Liqueur
This is Jagermeister's cool older-sister and is only a couple bucks more. The Borsci truly smells like Christmas to me – it's all bittersweet cocoa, cloves, allspice and peppercorns. After working long holiday hours all I want to do is curl up with my dogs and sip this warming spirit! Isn't there someone on your list who'd do the same?
St. Reginald Parish 'The Marigny' Pinot Gris, Oregon
Funky, off-the-beaten-path wines like this one have been blowing up for us recently. By 'us' I not only mean Bottles, but also my group of friends. Each bottle is a fun surprise, and this Willamette Pinot Gris is no exception. The French term 'Marigny' translates to 'the neighborhood' so it's perfect for gifting to friends, family and whoever else decides to stop by for the holidays.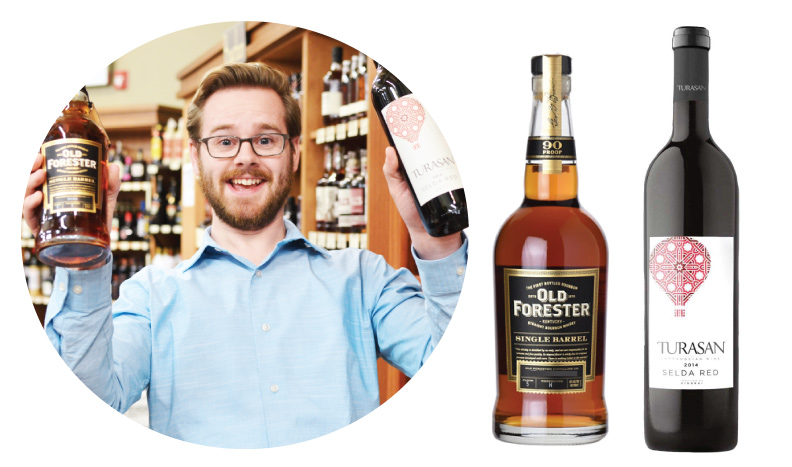 Dan
Old Forester 'Bottles Selection' Single Barrel
This holiday season I will be gifting my bourbon-loving friends the Old Forester "Bottles Private Barrel." This is a totally unique whiskey that was hand-picked by our team during their trip to Kentucky in early 2017. With notes of caramel, vanilla, and oak, it hits every flavor that I love in a classic bourbon. I can only hope I get to enjoy some of the bottles that I'm gifting away!
Turasan Red Blend, Selda, Turkey
For every holiday dinner, I like to bring my family a bottle of wine that they won't be very familiar with – I think it makes the dinner more special. This year it will be the Turasan red blend from Turkey. It's full of blackberry and thyme notes at the beginning, and refreshing fruit flavors follow at the finish. This wine will pair beautifully with your dinner, and will absolutely impress your family and friends.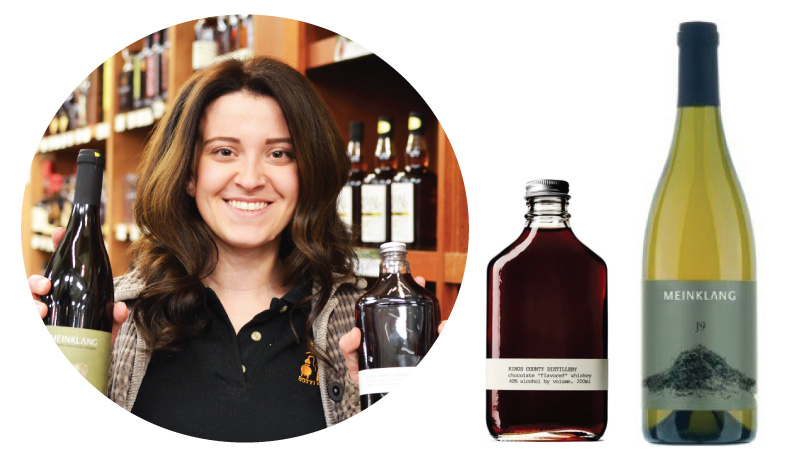 Glorie
Kings County Chocolate Whiskey
Kings County makes their Chocolate Whiskey by steeping artisan cacao husks sourced from Mast Brothers Chocolate Factory into their award-winning Moonshine Corn Whiskey. The mellow sweetness of the un-aged whiskey harmonizes beautifully with the rich, bitter chocolate giving way to a remarkably smooth finish. 'Fancify' your espresso martini or, you know, stick a straw in it and call it a day. It's a great gift for the gourmand on your list!
Meinklang Juhfark "J13," Hungary
Certified biodynamic, this wine makes the perfect gift for that friend who geeks out over "natural wine." Somló, a tiny wine region in Hungary, is home to an extinct volcano that provides unique mineral-rich soil ideal for growing grapes. Juhfark is a rare grape variety exclusive to this region, which produces savory wines that are remarkably aromatic and unlike anything else. Meinklang's expression undoubtedly lives up to that name.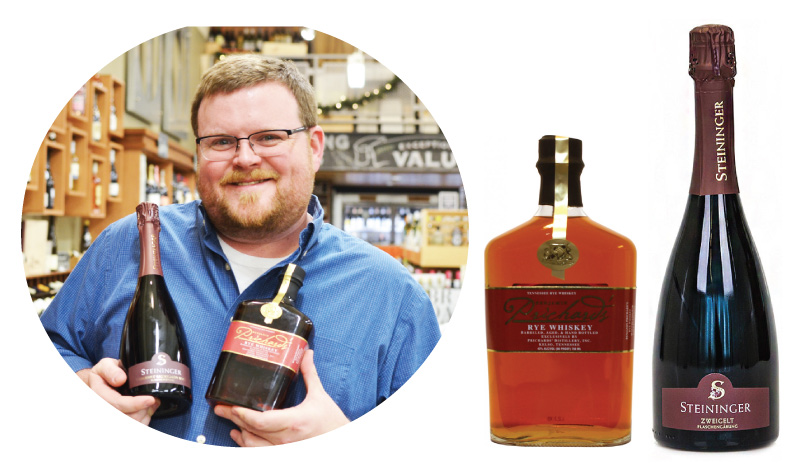 Josh
My personal quest in whiskey has been to find the best value for the dollar, especially when it's my own dollar!  Prichard's has become my house-pour-favorite for just that reason.  It's not overly aggressive, and at just 86 proof it is incredibly pleasant to drink just on the rocks.  It's also not so dauntingly expensive that I cringe if someone wants to mix it (gasp!) it in a Manhattan. The only downside is there just isn't a ton of it to go around. Get 'em while we have 'em! It deserves a place on your home bar this holiday season!
Steininger Sparkling Rosé Sekt, Austria
This is one of the all-time great holiday wines. It's an off-the-beaten-path soft sparkler that is just a touch sweet with beautiful structure. It's an unreal accompaniment to roasts and also works great as a starter to get the evening rolling. Though it's not outrageously priced for what it is, it is indeed worth every penny.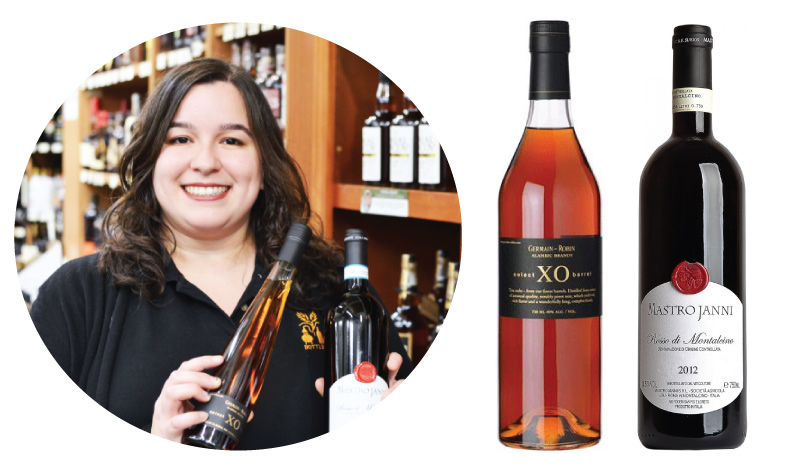 Kate
This domestic brandy is a lovely treat to share with your guests during the holidays.  Definitely not your Grandpa Joe's harsh brandy, this is a whole different animal with a round, warm finish of toasty oak and butterscotch toffee.  Enjoy this with pecan pie, Hamantaschen or your best stinky cheese platter! 
$59.99. 375ml 
(note: the bottle Kate is holding is the size we are offering at this price)
Mastrojanni Rosso di Montalcino, Italy
What a great gift for the Italian Wine Lover! It's perfect for all Italian holiday fare, but shows especially well with lasagna and braciole. It has elegant tannins and fruity aromas of ripe Bing cherries and red currants robed in flavors of cedar, balsamic, fresh tobacco leaf, bitter orange peel, and hints of bay leaf. Yes please!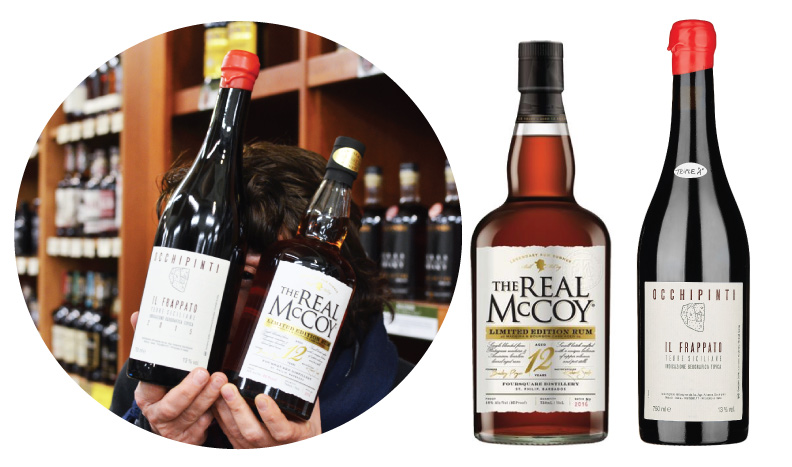 Melissa
The Real McCoy 12-Year-Old Madeira Cask Rum
This is a bourbon drinker's rum! 90% of it spends 12 years aging in a bourbon barrel, while the remaining 10% sleeps nicely in a Madeira cask. It's smooth and soft with a nose that hints to the Madeira, and finishes with a sweet bourbon vanilla mouthfeel. It's a wonderful gift for the bourbon drinker in your life who has everything; it's a terrific substitution for bourbon in a Manhattan!
2015 Occhipinti Il Frappato, Sicily
The 2015 is the second vintage of famed wine-maker Arianna Occipinti's wines to see fermentation in concrete versus stainless steel; as a result, the wines are showing depth and a velvety finish that is not typical of Frappato. This one in particular is brilliant in color and finishes with finesse and delicate fruit. It's a very special wine, worthy of a celebratory meal or an extra-special person on your gift list this year.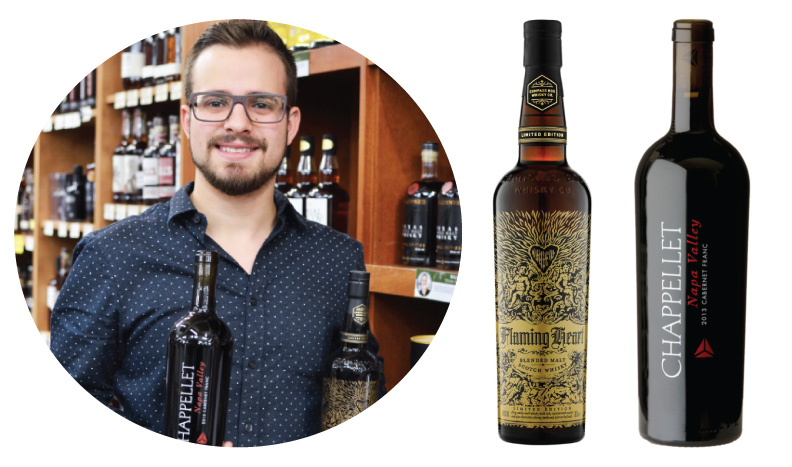 Michael

Compass Box Flaming Heart, 2015 Edition

This edition of Compass Box's Flaming Heart is the fourth in its line-up of unique, limited release blended Scotch whiskies – and is totally worth the splurge. It's a mix of selections aged in French oak, bourbon, and sherry casks, which makes for a  wonderful peaty, fruity, spicy blend. A sip of this treat is full of the baking spices, dried fruits, and smokiness that any cozy Christmas night by the fire should include. It's a great, great gift.
Chappellet Cabernet Franc, California
Need an impressive gift? Look no further. This Chappellet offering, grown on the distinctive Pritchard Hill in Napa Valley, is aged in French oak for a thoughtful finish to an American-grown Bordeaux-style blend. With cedar, spice, and plum on the palate, the wine is complex and satisfying all the way through its velvety, earthy finish. It may just be my gift to myself this year.
$89.99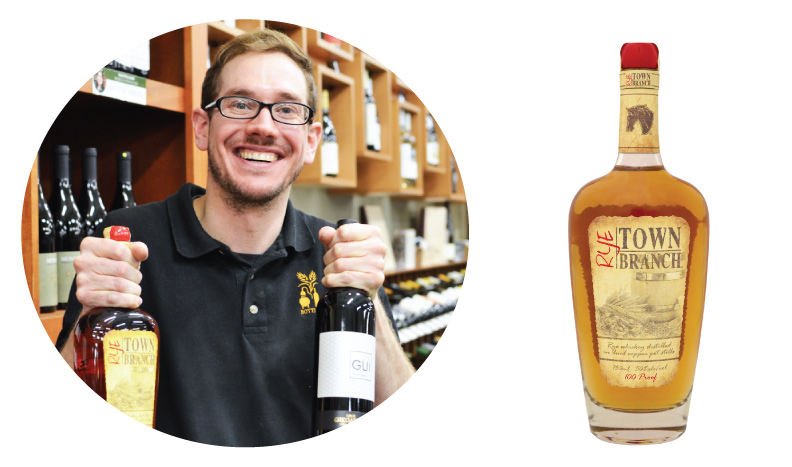 Neil
This is a great gift for a whiskey drinker looking to try something new. Fans of bourbon, Highland scotch, and even Irish whiskey find something new to love in rye. Light pepper spice and heat quickly soften to a rich, earthy vanilla flavor—a unique duality that made me want it with dessert, or maybe as a dessert replacement, instead.
Conte Guicciardini 'Gui' Rosso di Toscana, Italy
This is my go-to dinner wine for the cold months, and it is an absolute standout for this season. Medium-dry, with flavors of soft cherries and sweet spice, this is ideal for hearty meats and vegetarian dishes alike. My family often plans things last-minute, myself included, but it looks like I know what I'm doing when I put a bottle (or two – look at that price!) of this on the table.
$14.99  (note: wine photo not available)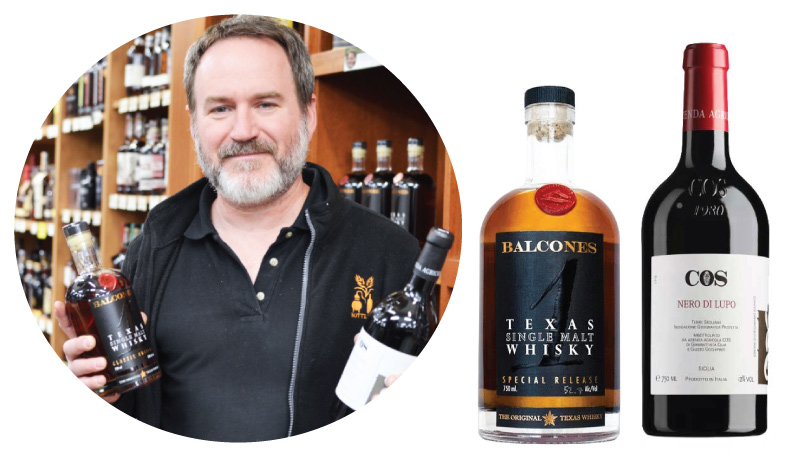 Tom
Balcones Texas Single Malt
Balcones Distilling is located not too far from where I was born in Texas, and it makes me happy to have a little piece of home here in New England. This overproof grain whiskey is truly unique: It's a bit like Scotch on the nose, but with an identifiably American flavor profile. It's a perfect gift for the serious, adventurous whiskey fan on your list.
COS "Nero di Lupo," Sicily
"The Black Wolf" is 100% Nero D'Avola, fermented in cement with wild, indigenous yeast. It's the exact kind of zesty, bright, herbaceous wine I want on my holiday table this (or any other) year, and makes a terrific gift for the choosy, hard-to-please wine-lover on your list: COS is arguably Italy's top "cult" winery of the moment, and with good reason.
Happy Holidays from all of us at Bottles!
prices subject to change