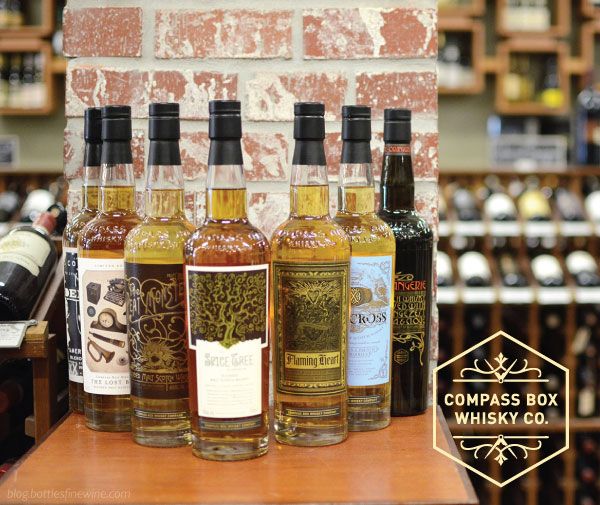 Compass Box Whisky Co. is a specialist Scotch whisky-maker that produces a whole world of small batch Scotch whiskies, made in a variety of styles to appeal to a variety of tastes. Stop by Bottles to shop our new in-store display!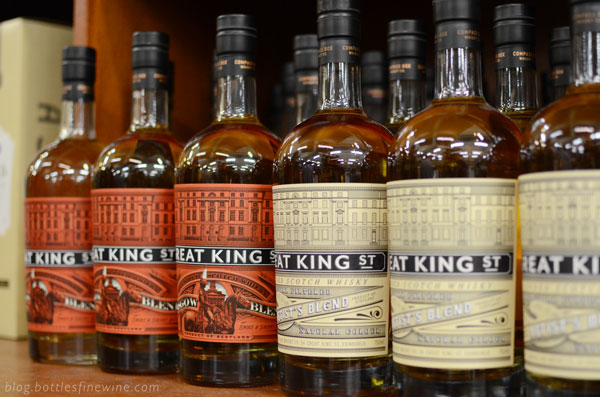 Great King Street Artist's Blend – A marriage of delicate Lowland grain and robust, complex Highland malt whiskies. Rich, round and fruity with hints of toasty oak, vanilla and spice.
Great King Street Glasgow Blend – Full bodied, a rich vein of peaty-smokiness, with dried fruit and wine character. A Glasgow icon (the Wellington Statue cheekily topped by a traffic cone) graces the label.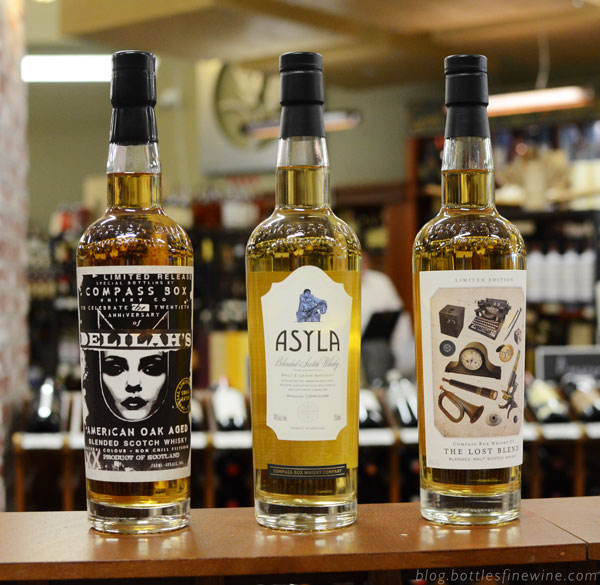 Delilah's – Created to be perfect served as a shot with a beer! Intense yet subtly complex Scotch whisky with a lovely richness, vanilla character and sweetness.
Aslya – The lightest of the Compass Box whiskies. Aged in first-fill American oak casks, yielding the Compass Box trademark style: soft, rich, vanilla-tinged, and delicious.
The Lost Blend – A new limited edition and a homage to Compass Box's own 'lost blend' – Eleuthera. An elegantly complex union of two fruity Highland single malts and a peaty Islay single malt.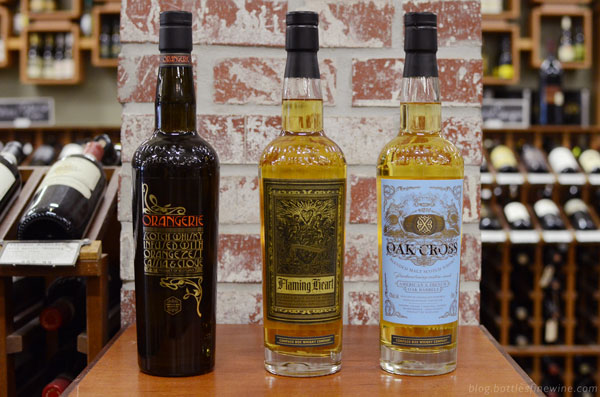 Orangerie – Made from smooth, sweet Scotch whisky infused with the hand-zested peel of Navalino oranges and aromatic spices. Serve over ice with an orange twist. Great with dark chocolate!
Flaming Heart – Every few years, Compass Box blends and bottles a new edition of the award-winning Flaming Heart. A big, smoky malt whisky with rich, concentrated vanilla and spice character.
Oak Cross – Called Oak Cross because it offers the best characteristics of both American and French oak aging. A rich, medium-bodied blended malt Scotch whisky.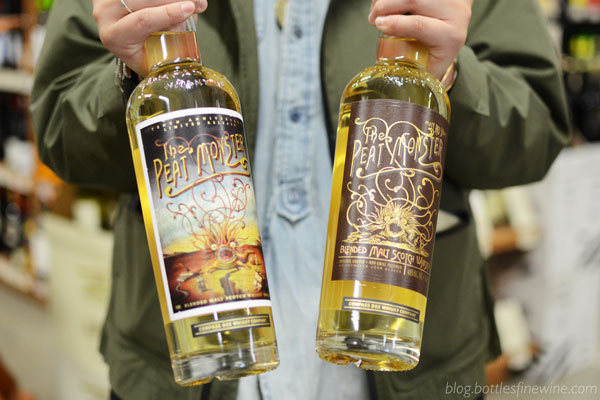 Peat Monster – For those who love big, rich, peaty and smoky malt whiskies, this is your whisky. A balanced and approachable monster, but a monster nonetheless.
Peat Monster 10th Anniversary – A special limited edition bottling of The Peat Monster, with intense aromas of peat-reek, smoke, seaside character, burnt ropes and a subtle apple-fruitiness in the background.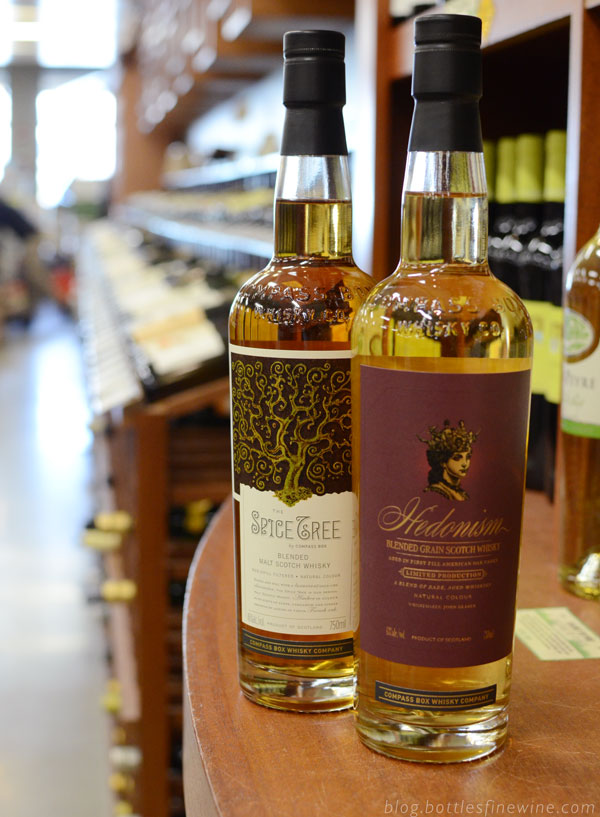 Spice Tree – Compass Box's storied malt whisky aged in custom-made casks fitted with new French oak heads. The result is a big malt whiskey of richness and spice-like complexity.
Hedonism – When good Scotch grain whisky is aged in good quality American oak casks, the results are stunning: a rich, sweet, alluring whisky, redolent of vanilla, pastry cream and coconut.