Have almost any glass bottle engraved with a custom message or logo at Bottles Fine Wine. Bottle engraving options are almost limitless at our Providence liquor store, with our huge selection of champagne, wine, whiskey, bourbon and scotch bottles to choose from. For our engraving video, click here. Not located in Rhode Island? We also service the New England area and nationwide!
ORDER your engraved item at TheEngravedBottle.com
For each bottle, a basic engraving includes three lines of text with 18 characters per line, including spaces. Check out our item inventory list is at
TheEngravedBottle.com
.
Our engraving machine can beautifully etch your personalized message onto almost anything glass or metal for an impressive gift or commemorative bottle.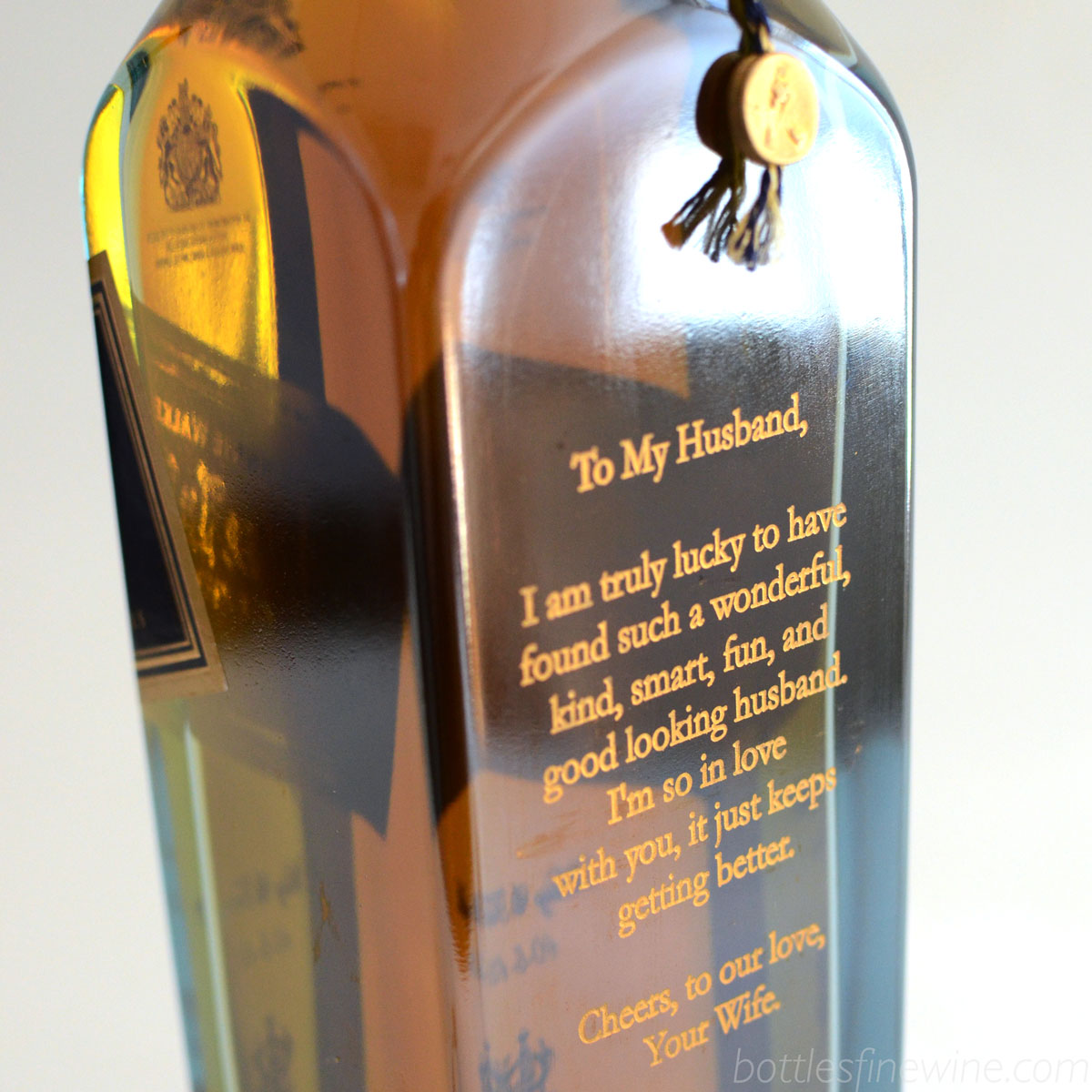 This custom bottle is engraved using the Garamond font and gold color filling to perfectly complement and customize the label design on this bottle of Johnnie Walker.