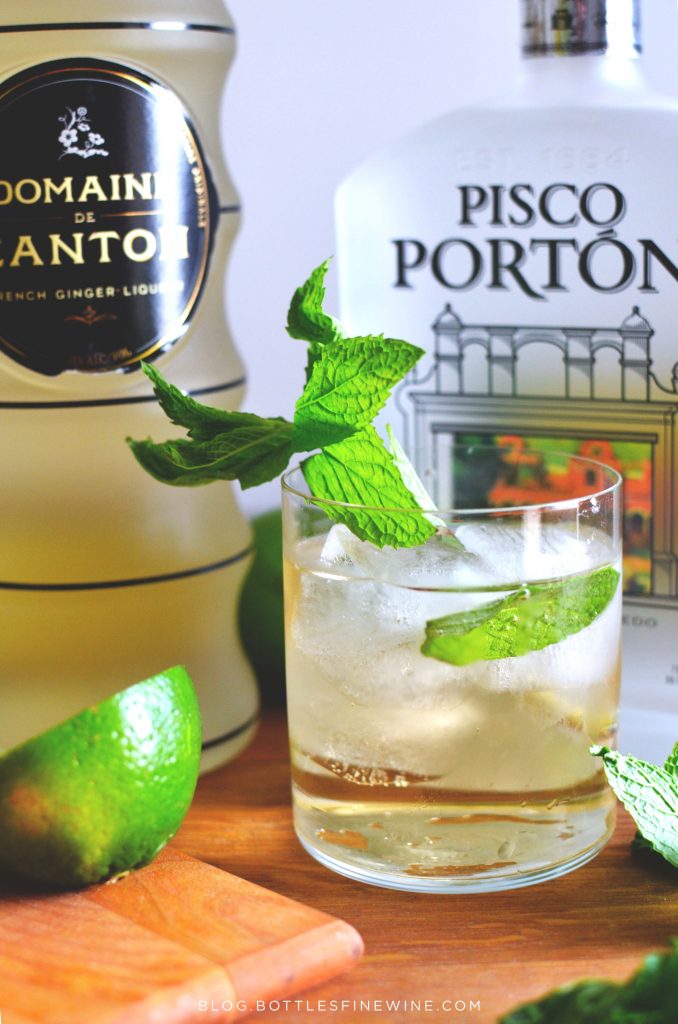 In researching South American cocktails to serve at the book signing we just co-hosted for local author Peter Andreas's "thoroughly engrossing"** memoir Rebel Mother: My Childhood Chasing The Revolution, we came across the Chilcano. Its base is pisco, the grape brandy that originated in either Peru or Chile, depending on where you happen to be, and is traditionally mixed with lime juice, ginger ale, and bitters.
Much like the history of pisco, the backstory on the Chicano cocktail itself is up for debate. One theory holds that it was named after the chilcano de pescado, a concentrated fish soup that Peruvians consume after a long night of celebrating to restore their energy: The fresh, kicky aftertaste left by the copious amounts of lemon and fragrant herbs used in the soup is said to "raise the dead." And like its namesake, the Chilcano cocktail accents its base with loads of citrus (lime juice) and aromatics (in this case, ginger), flavors that are said to slough off the effects of too much partying.
Whether or not you choose to believe this convenient tale, know that the Chilcano is an incredibly popular drink in Peru to this day. So much so, the country devotes an entire week to celebrating the drink in its many forms.
We had fun serving our version of the Chilcano, which amps up the aromatics with the addition of fresh mint, and an extra splash of ginger via Domain de Canton liqueur. We also added a touch of simple syrup to even out pisco's inherent flavors, which some pisco-newbies consider too earthy. Omit the syrup if you're already among the converted.
It's an incredibly easy drink to make, and is perfect for hot summer nights (and the painful mornings that follow).
The Chilcano de Bottles
2 oz pisco
¼ oz fresh lime juice
¼ oz Domaine de Canton ginger liqueur
½ oz simple syrup, or to taste
4 oz ginger ale
At least 2 mint, plus more for garnish
Combine all ingredients in a cocktail shaker with ice and shake until chilled. Pour into a glass, ice and all, and garnish with more mint. Enjoy!
**That's what The New York Times had to say about Peter's book. And we agree. Which is why you should hop down to Books on the Square to purchase your signed copy today.
Cheers!
###