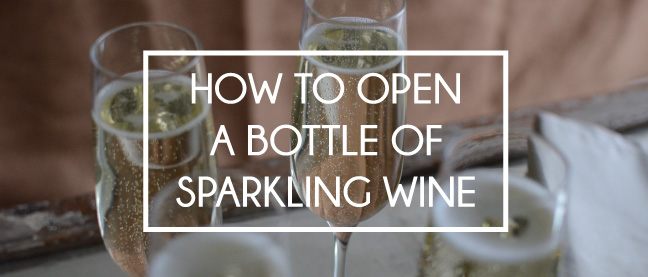 Nothing says celebration like a bottle of bubbly! But wait, how do you open that pesky cage and cork top? Is there a way to open it safely? Just watch our short and sweet instructional video on opening your next bottle of Champagne or sparkling wine. Cheers!
Additional Tips for Opening Sparkling Wine:  
– Serve as cold as possible!  If possible, use ice and water to cool the bottle, letting it sit for 30-45 minutes.  Colder wine will result in less gas release when uncorking, making it safer and easier. And bubbly is always best super cold. 
– Hold your thumb over the cork the entire time you are opening the bottle, and always point away from faces, keeping your thumb on the top of the cork until it's out of the bottle. 
– Serve in a flute, if you can, but sparkling wine can be enjoyed in any glass.