There's a lot of eating that will be done over the next 30 days, what with the festive observances of Christmas, Hanukkah, Kwanzaa, New Year's Eve and Day, and myriad other wonderful winter celebrations. And if you're reading this blog, stakes are that you'll be drinking wine with those feasts. Here are our picks for the bottles that pair beautifully with holiday menus of all tastes and styles.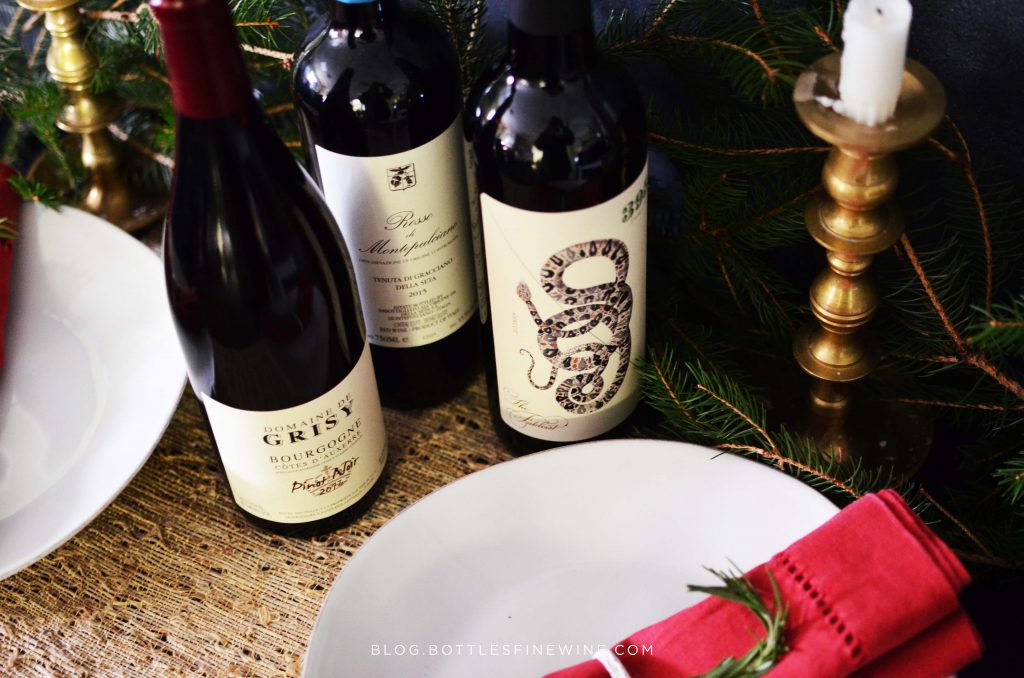 Domaine de Grisy Bourgogne Rouge (Pinot Noir), Burgundy, France
What a great value for a red Burgundy, full of the traditional tart cherry, mushroom, and forest floor aromas and flavors. It's a superb option for your holiday cocktail party, and is also incredibly winter-food friendly. $21.99
Gracciano, Rosso di Montepulciano, Italy
An elegant Rosso with cherry, raspberry and eucalyptus notes, balanced by earthy tannins. It wants to be on the table during your traditional Italian feasts. Mangia! Mangia! $16.99
The Fableist Merlot, Paso Robles, CA
A big, ripe merlot that's ready to party. It's silky with notes of black tea, blueberries and a saturated minerality, and has hints of sweet plums, warm cedar planks, and freshly ground spices. We'll be opening bottles of this to enjoy while eating pizza, stringing popcorn and watching Die Hard. Do the same! $24.99
Penya (Grenache, Carignan and Syrah blend), Cote Catalanes, France
You say you're making a roast? Welcome to your new best friend. It's a rustic country wine, loaded with herbal, spice and blackberry flavors that go terrifically well with roasts of all stripes, from pork to lamb, to vegetables. $13.99
Justin Cabernet Sauvignon, Paso Robles, CA
An overflowing glass-full of black cherry & currant, blackberry jam, violets and herbs. Serving a big steak with bordelaise or hearty beef stew? Need an impressive gift? Justin's your guy. And, it's on-sale! $24.99 (compare to $34.99)
Ampeleia 'Unlitro,' Costa Toscana, Italy
A newcomer to our shelves and one that we can't stop drinking. It has notes of cherry, roses and juniper, and a bright, "alive" quality that makes it refreshing and extremely pleasant to drink, especially when paired with roast chicken. It's uniqueness means it's a great gift for the hard-to-please wine lover, too. $19.99 (1L)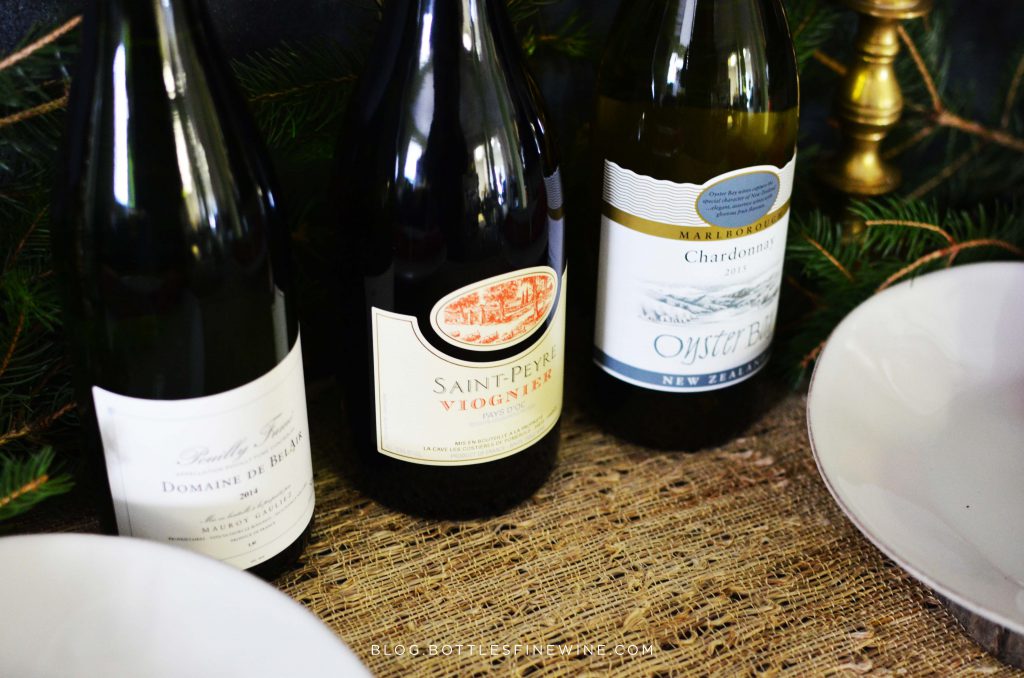 Domaine de Bel Air, Pouilly Fume, Loire Valley, France
Need an impressive gift for the boss, or a special wine for a crowd? This stunning French white is incredibly expressive with white peach and lilac aromas, and citrus/herbal flavors. It's a rounder and very elegant expression of Sauvignon Blanc.  $22.99
Saint Peyre Viognier, Languedoc, France
We love this soft, full-bodied white for its floral, peachy and tropical notes, and for its versatility. It's special enough for fancy holiday occasions, and low-priced enough to drink on a weeknight, say, while you're wrapping gifts.  $12.99
Oyster Bay Chardonnay, Marlborough, New Zealand
A beauty from down-under that's best enjoyed under a down blanket in front of a warm fire with a big bowl of popcorn. It's lush with ripe apple fruit flavor, and rich with a creamy body. That hallmark Kiwi "crispness" can be found in the finish. $14.99
A toast to you and yours from all of us at Bottles!
###