We're down to just a few weeks now until our local farmer's markets will awash with brightly-colored and fresh spring produce: green peas, ramps and asparagus, magenta rhubarb, orange carrots and more. Prep for the arrival of those goodies now, friends, with our selection of spring wines that are equally as bright and fresh with flavor. Here are our remaining picks of the season's best this year.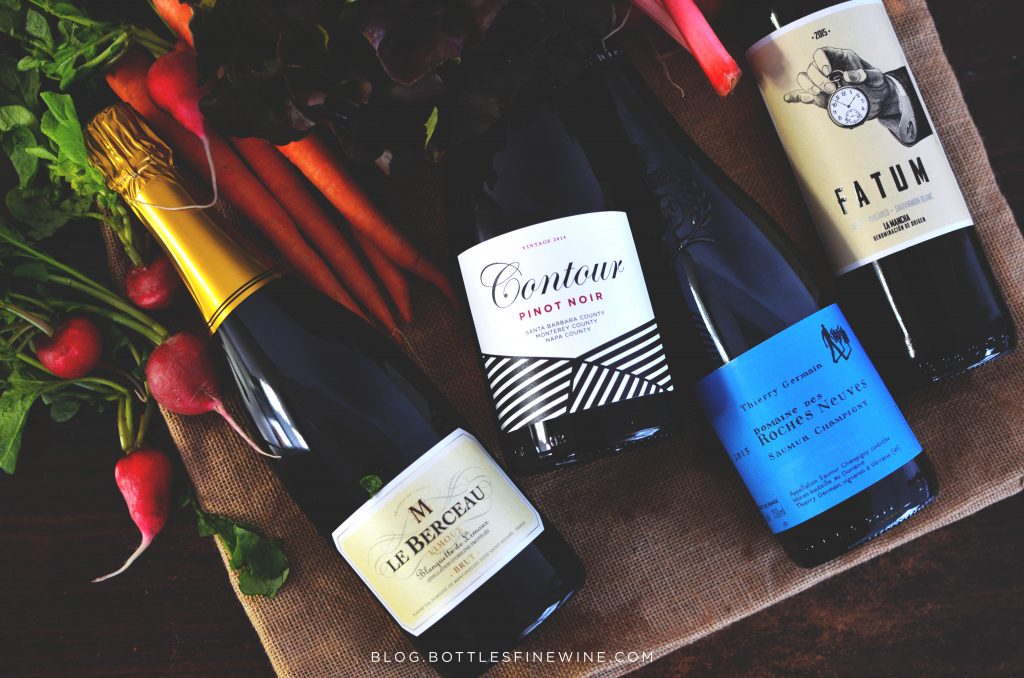 Domaine de Martinolles 'Le Berceau' Blanquette de Limoux, Languedoc, France $14.99
'Le Berceau' translates to 'cradle' which in this case symbolizes the birthplace of sparkling wine. This bottle was made using the traditional Champenoise method, making this delicious, crisp and bone dry bubbly a spectacular value.
Contour Pinot Noir, Monterey, Napa & Sonoma, California $14.99
Loads of juicy strawberry and blackberry fruit with a whisper of spice on the finish – making it a perfect match with your first-of-the-season grill fare (salmon anyone?)!
Thierry Germain 'Les Roches' Saumur Champigny, Loire Valley, France $27.99
Hand-harvested cabernet franc from 25+ year old vines. Fruity, pleasantly funky, and completely biodynamic/organic, this bottle is pretty acidic and begs to be paired with a creamy spring pea risotto or a rich lamb dish.
Fatum Dry Spanish White Blend, La Mancha, Spain $11.99
Bursts of lime citrus flavor with ripe pear notes that gently wash over your palate. Look for hints of salt and brine to round out that tart finish. A staff favorite!
Enjoy Spring!
###