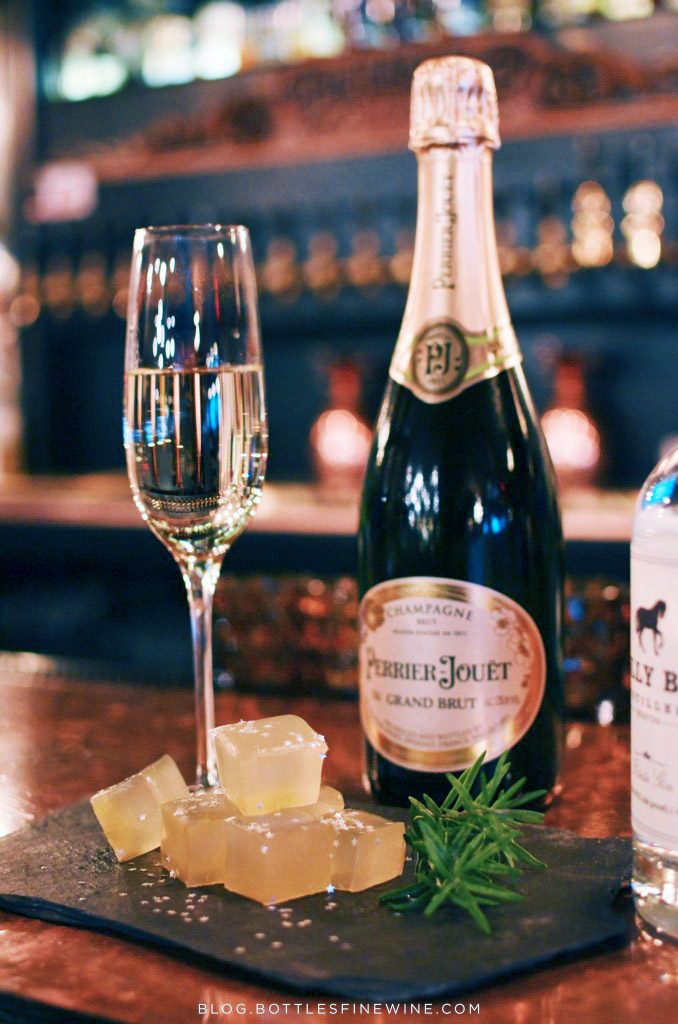 They're the sophisticated older cousin to the sickeningly sweet and dangerously strong Jello shots of your college days, and we wholeheartedly endorse your serving them this season. Our French 75 "Jello" Squares are incredibly easy to make and are a fun way to add a surprising, delicious and festive treat to your winter holiday parties.
Drink-maker extraordinaire Kayleigh Speck of The East End whipped up a batch for us and shared her simple how-tos. Any well-made gin will work – Kayleigh uses Bully Boy; for the bubbles, she uses Perrier Jouet. Have fun with the recipe by experimenting with various cookie cutter shapes to match your party theme.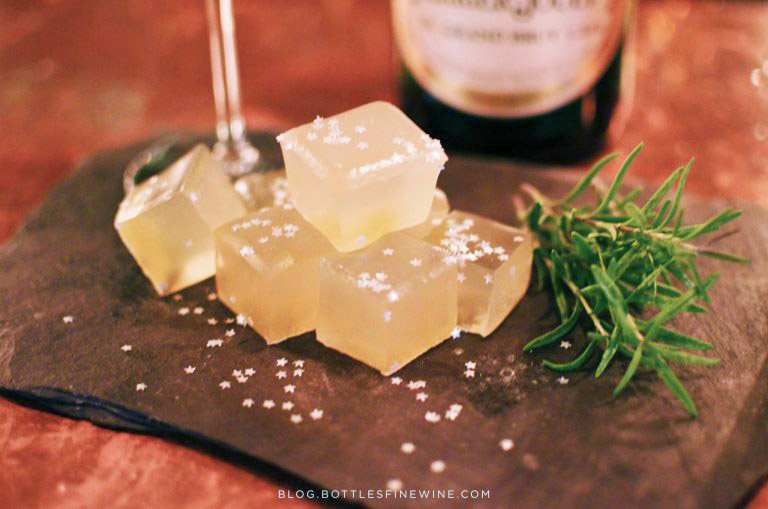 The East End's French 75 "Jello" Squares
Ingredients
2 oz gin
12 oz sparkling wine
1 tbsp freshly squeeze lemon juice
1 tbsp sugar
3 1-oz packs of gelatin (Knox is trusted, and widely available in most markets)
Non-stick cooking spray
Optional garnish: edible glitter
Method
Combine all ingredients – reserving 4 oz of the sparkling wine – in a small saucepan over medium heat and simmer until the gelatin is dissolved, approximately 2 minutes. Take off the heat, and gently stir in the remaining sparkling wine until combined. Two turns of the spoon should do it.
Grease an 8×8 baking pan with the non-stick spray and pour the mixture into the pan. Allow to set in a freezer for at least two hours. Cut into squares into the shapes of your choice and sprinkle with the edible glitter.
If using the 8×8 baking pan, this recipe will yield approximately 16 1″ cubes. Double the recipe for a crowd!
Cheers & Enjoy!