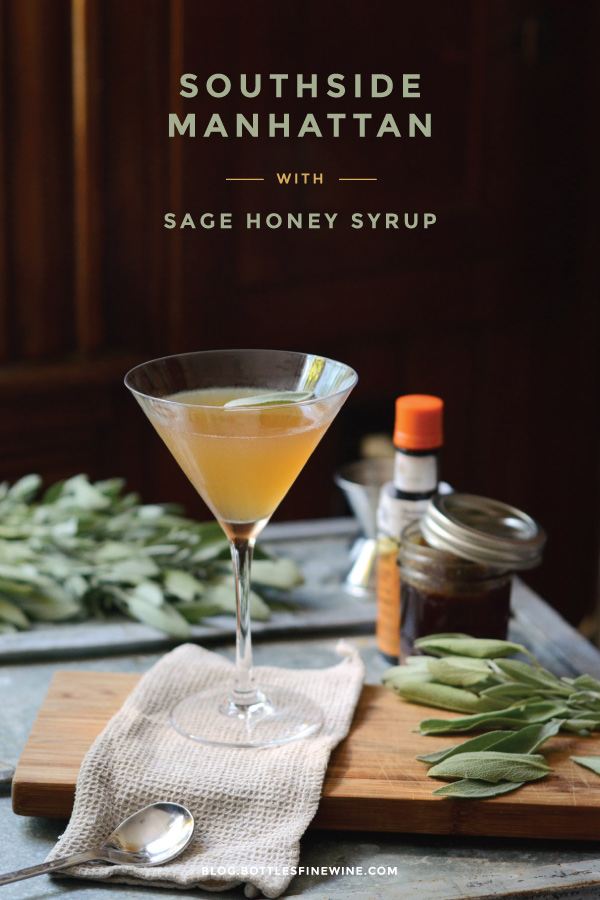 Bottles is proud to be a supporter of Southside Community Land Trust. SCLT is a fantastic organization and forceful change agent for community food security, providing land, education, tools, and support for people to grow food for themselves in greater Providence, Rhode Island.
This past Tuesday was a fundraising event, the 11th annual Harvesting Hope. Attendees enjoyed seasonal small plates featuring fresh ingredients grown on SCLT land, delicious wines from Bottles, and silent and live auctions.
The experts at Bottle created the Southside Manhattan special for the event; it's a cocktail that uses fresh sage and honey that are grown and made by SCLT.
Try making your own Southside Manhattan at home!
First, make a batch of the Sage Honey Syrup, and combine with rye whiskey & a dash of orange bitters.
It's yum. And a great way to use fresh, local ingredients in your cocktail.
HOW TO MAKE A
SOUTHSIDE MANHATTAN

INGREDIENTS
– 2 oz. Rye Whiskey
– 1 oz. Sage Honey Syrup*
– Dash of Angostura Orange Bitters
DIRECTIONS
Stir all ingredients over ice, and strain into a cocktail glass. Garnish with a whole sage leaf.
Alternatively, stir ingredients over ice & strain into a tall glass filled with ice; garnish.
*SAGE HONEY SYRUP
– 1 cup water
– ½ cup honey
– 10 fresh sage leaves
In a pot over high heat, bring water, honey, and sage to a boil. Reduce heat to low & simmer for 2 minutes. Turn off heat and allow the mixture to cool completely. Remove sage.
Cheers!