You can't get any more seasonal or versatile than this, a delicious recipe from Bottles' friend Chef James Mark of north, and recently named Edible Rhody Local Hero. Make it for breakfast. Make it for lunch. Or make it for dinner. We don't care which, just as long as you make it. And do be sure to try it with Eric's wine pick, the Laurent Barth Alsacian gewurztraminer. Says Eric: "This pairing gets a big WOW from us! It's one of our favorite white wines and is an intriguing companion to James's complexly flavored dish. The wine is intensely fragrant with aromas of spring flowers and exotic fruits and has the perfect amount of fruitiness and zippy acidity to accentuate, but not overpower, the multi-layered flavors of the dish."
The recipe and pairing were initially featured in Edible Rhody's beautiful Spring issue.
photo credit: Edible Rhody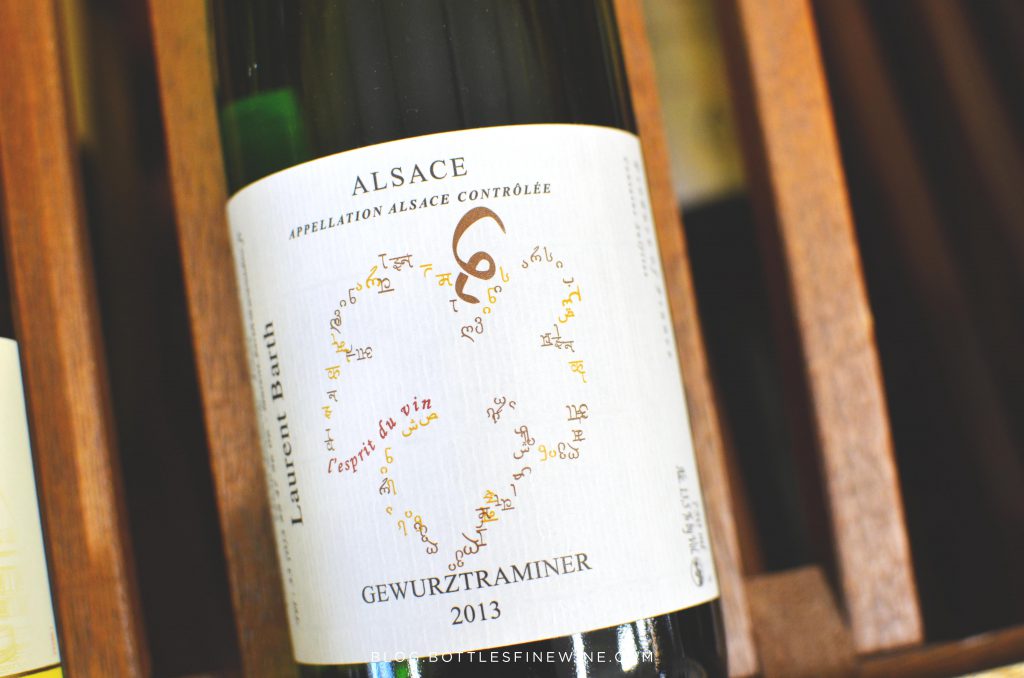 LIGHTLY CHARRED GREENS WITH BUTTERNUT SQUASH AND SPICY BREADCRUMBS
Chef/Owner James Mark, north, Providence, and Edible Rhody Local Hero, 2017: Chef/Restaurant
Says Chef James Mark: This recipe celebrates what we in the Northeast have at the farmers' market in early- to mid-spring—overwintered kale, spinach, broccoli and chard—all of which are incredibly sweet, their sugars concentrated by chilly nights and warm days. Butternut squash, if stored correctly, has the time to develop a deep complexity and concentrated sweetness. This recipe makes good breakfast, lunch or dinner food. Throw a fried egg on it for breakfast, eat it chilled with cooked barley for lunch or add some pasta or serve it as is for a side for dinner. You'll end up with extra butternut sauce, which is great on rice, mixed into scrambled eggs or as a pasta sauce.
1 small butternut squash, peeled and seeded
1 onion, peeled and roughly chopped
1 bulb (6–7 cloves) garlic, peeled
Neutral cooking oil, such as grapeseed
Dried chile flakes
Kosher or sea salt
Freshly ground black pepper
2 tablespoons maple syrup (or to taste)
1–2 bunches dark leafy greens (whichever look good at the market, such as kale, Swiss chard, collards, broccoli tips, bok choy or a combination), washed and patted dry
½ teaspoon fresh oregano leaves (or more to taste)
¼ cup Spicy Breadcrumbs*
2 scallions, sliced very thinly
Lemon wedge
Cut the squash into 1-inch cubes and add to a sauce pot along with the onion and garlic.
Barely cover with water and boil until the squash is tender, about 20 minutes. Pour contents into a blender (or food processor) along with 1 tablespoon oil and blend until very smooth. Season with the chile, salt, black pepper and maple syrup to taste.
Next, strip the greens off their stems and cut the leaves roughly into 4-inch pieces. (Stems can be cooked with the leaves, or use them in a stew or pesto. Just cut them thinly across the grain so they are palatable.)
Heat a high-walled Dutch oven or enameled pan until very hot. Add the greens and allow to char undisturbed, about 2–3 minutes.
Season with oregano, chile, a pinch of salt and add 1–2 teaspoons oil. Toss, allowing the greens to wilt slightly, about 30 seconds. Add approximately a ½ cup of the butternut sauce. Toss again and transfer to a serving bowl.
Garnish generously with breadcrumbs, scallions, a squeeze of lemon and a few turns of black pepper. Feeds 4–6 people as a side dish or 2 as a main course.
* Spicy Breadcrumbs
4 cups Japanese panko
1 teaspoon fresh thyme leaves
¼ teaspoon dried chile flakes
2–3 tablespoons neutral cooking oil, such as grapeseed
Add ingredients to a sauté pan and place over medium heat. Toss continually in the pan until the breadcrumbs are golden brown and fragrant. Season with salt and pepper. Drain on paper towels, cool and store in an airtight container. Note: This makes extra, but they last, and are great on pasta, too.
Bon Appetit!
###