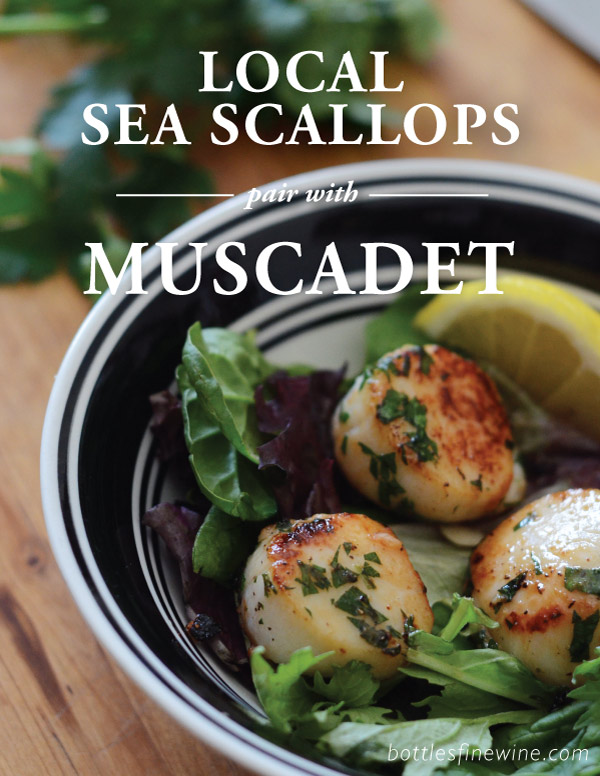 Winter is coming to an end and Spring is just around the corner. What better way to transition to the next season than with seared, fresh Sea Scallops gathered from Narragansett Bay? To enhance the mild flavor of the scallops, we recommend a bottle of Muscadet, a dry, bright, and minerally white wine. Down with the reds! Bring on the whites and rosés!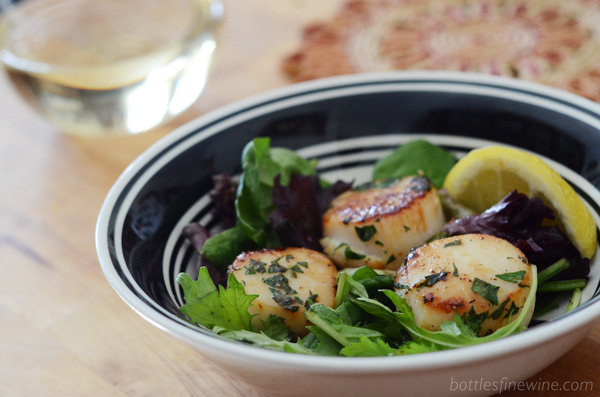 Sea Scallops
Found in the Northwest Atlantic Ocean, sea scallops are harvested anywhere from Newfoundland down to Cape Hatteras, North Carolina. Generally shiny and creamy white in color, scallops have a sweet, rich taste that is mild or briny. Don't worry about a slight orange or pinkish tint when raw; it's natural and won't affect the flavor. High quality scallops have an ivory translucence to them and should keep their oval shaped structure.
The Local Catch provides fresh, available seafood at the Wintertime Farmers Market. Sea Scallops are there now!
For a list of wholesalers and local seafood farms check out this list at Farm Fresh.
For some of the best scallop recipes in New England, interviews from Nantucket scallop fishermen, shuckers, world-renowned chefs and history check out Scallops: A New England Coastal Cookbook.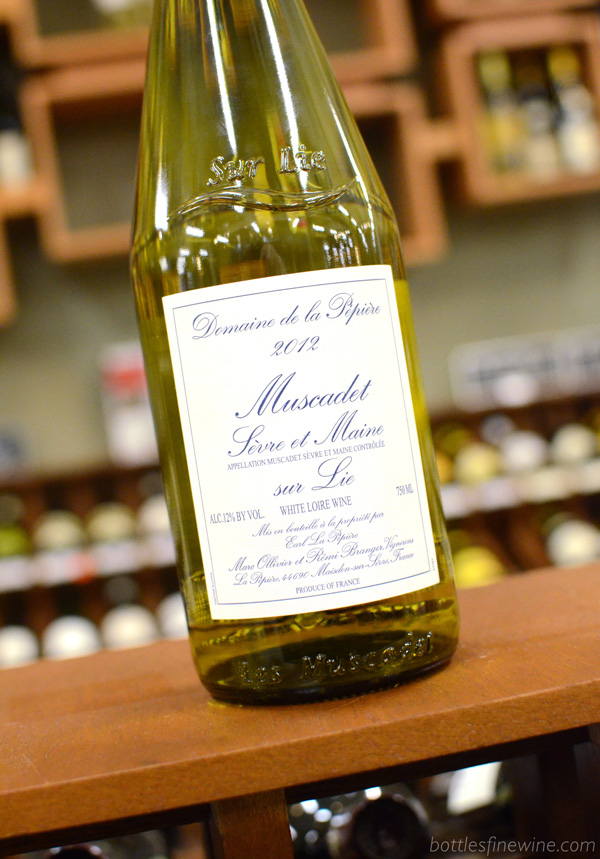 Domaine de la Pepière
Muscadet Sevre et Maine sur Lie
Located in the far western portion of the Loire Valley, in France, wine grower Marc Ollivier makes some of the top Muscadets from the AOC Muscadet Sevre et Maine appellation. Hand-picked by Ollivier himself, this Muscadet is unique because of the use of natural yeasts. Taking longer to ferment, the wine is bottled later, but it is well worth it.
The Muscadet vines are grown in terroir that is thick with granite stones and debris, giving the wines a particularly lemon-tinged, mineral edge that makes it perfect for seafood. His Muscadet Sevre et Maine sur Lie has beautiful, bright and energetic aromatics that are fruit forward and floral. The palate displays similar characteristics, with lots of pleasing texture and substance.
This Muscadet is a fantastic complement to this simple seared scallop recipe that only takes 10 minutes to prepare. We recommend enjoying this pairing on your veranda on a fresh spring day.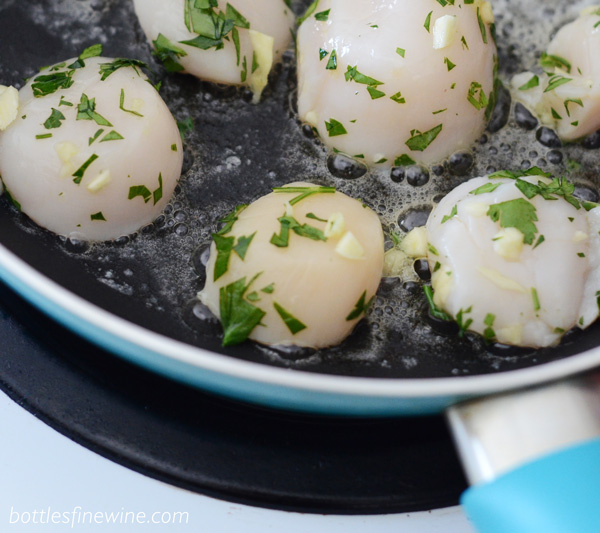 Sautéed Scallops with Garlic & Parsley 
Ingredients
1 lb Sea Scallops
2-3 tsp grapeseed oil or olive oil
2 large cloves of garlic, roughly chopped
A handful of Parsley, chopped
1 tsp unsalted butter
Fresh ground pepper
Juice from half a lemon
Sea Salt
Method of Preparation
1. In a bowl gently toss the scallops with the oil, garlic and parsley. For increased flavor, store in the refrigerator for some minutes before cooking.
2. Over medium heat, melt the butter in a sauté pan.
3. Once the butter starts to bubble, add the scallops, season with ground pepper and sauté for 2-3 minutes.
4. Very carefully, turn over the scallops. After about 1 minute squeeze the lemon juice over top and cook for another 1-2 minutes. Once they have become opaque, stop cooking them!
5. Serve over salad greens and sprinkle with sea salt. Yields 4 servings. *Recipe by Savoring the Thyme. 
Looking for other spring food and wine pairings? Try Asparagus with Grüner Veltliner or Arugula with Sauvignon Blanc.
Cheers!
by Kim Vroegindewey