When entertaining at home there's perhaps no more stressful time than those first few minutes when guests have arrived, but you've yet to light the candles, put the roast in the oven, or get dressed. 
To lessen that crunch-time agita, consider setting out a simple but impressive drinks spread that your guests can easily help themselves to while you finish your prep. And with just a little bit of advance planning, you can offer bar-quality cocktails without having to play bartender when there's so much else to do. 
What we like best about this first recipe, created by Kayleigh Speck, bar manager at The East End, is that you can make it three days in advance. This means you can have your Thanksgiving cocktails done and off your mind on the Tuesday before. 
One batch of this seasonally-spot-on and absolutely delicious recipe makes enough for a welcome cocktail for 8-10 people. It's a snap to make, and can be easily stored and served in 33oz glass swing-top bottles. We sell this version at Bottles for just $5.99 (plus tax).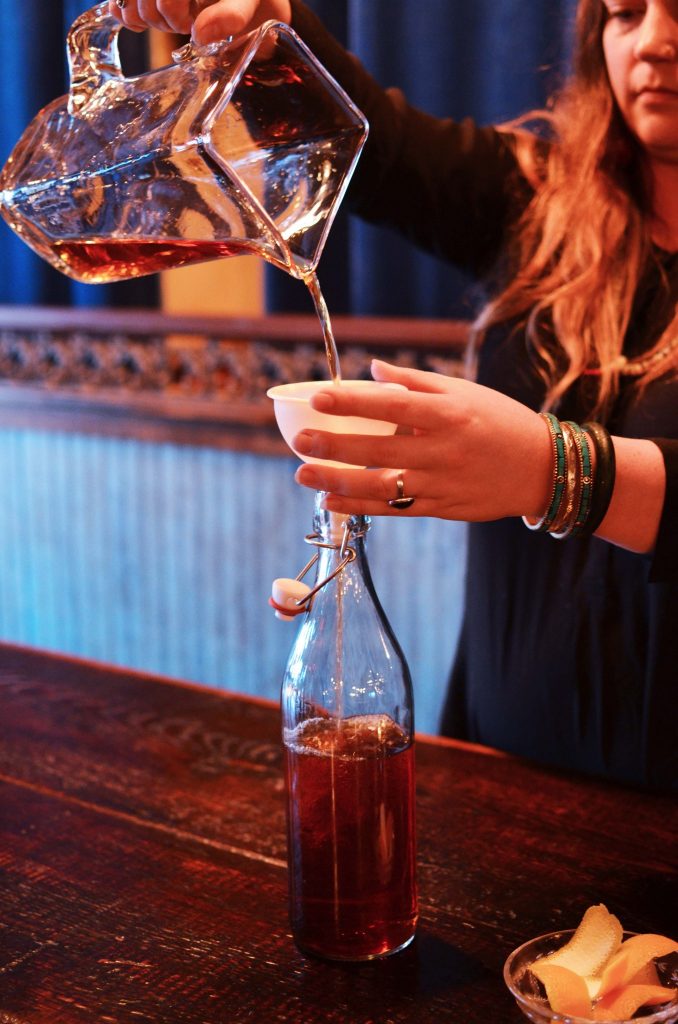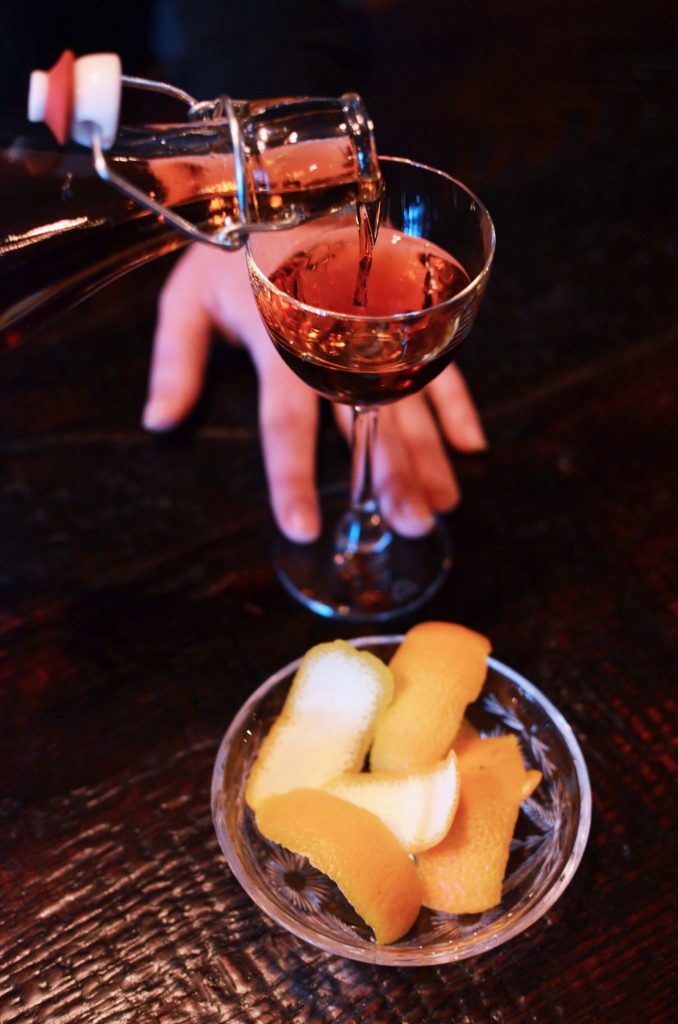 Makes approximately 32 oz, enough for 8-10 guests
Combine all ingredients and mix thoroughly. This batch can be pre-bottled up to 3 days in advance, sealed in latch top bottles, and refrigerated. Serve chilled, poured into cocktail glasses and garnished with an orange peel.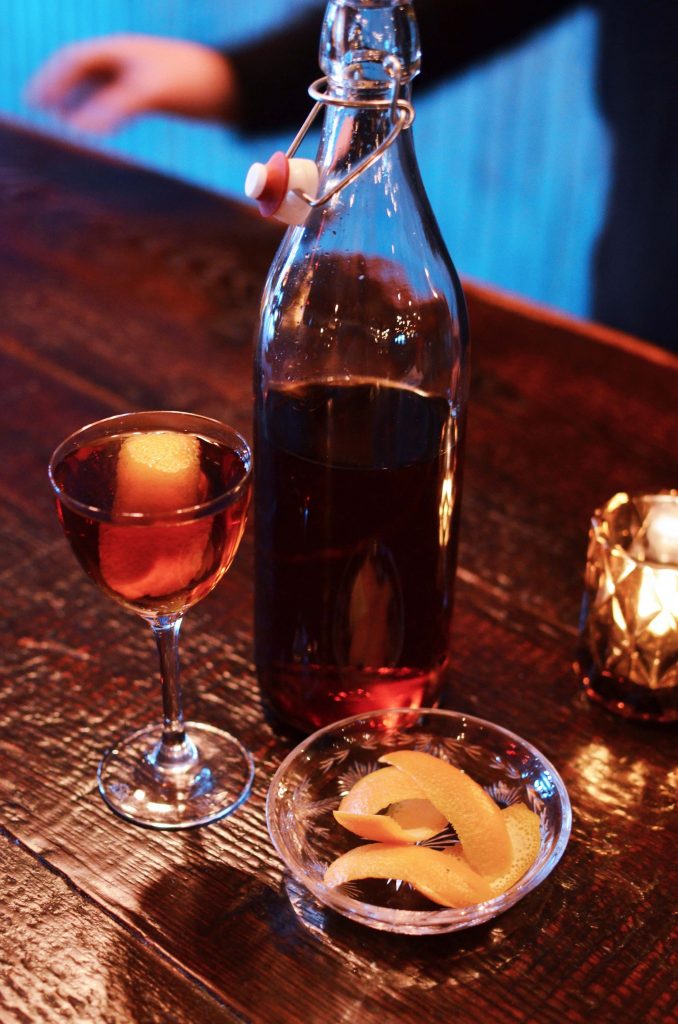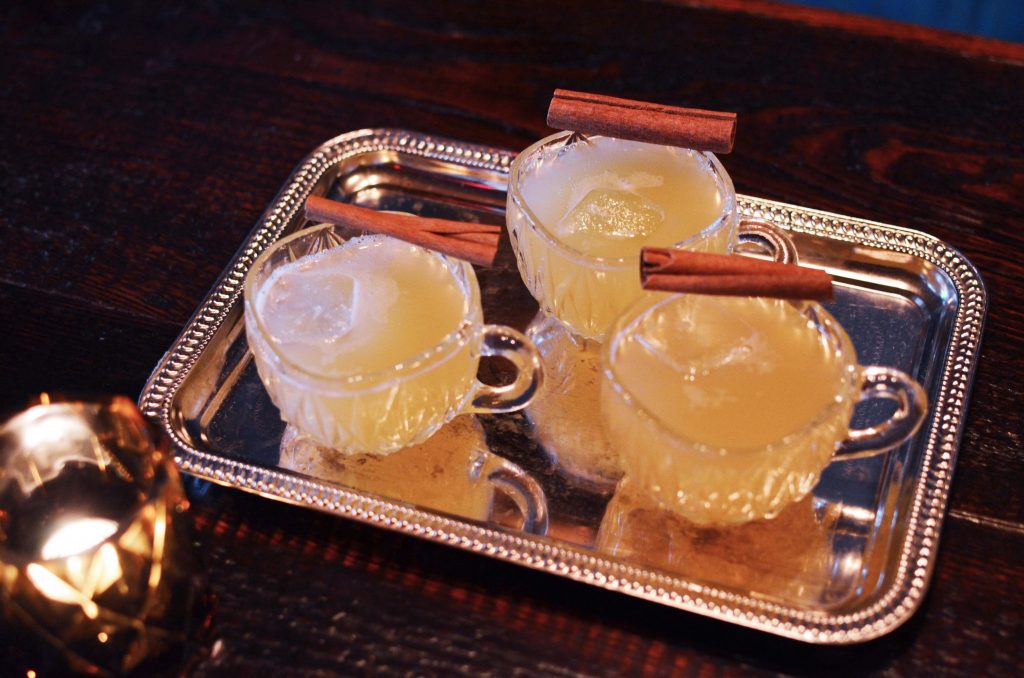 Combine all ingredients in a large punch bowl over large ice cubes or an ice-mold. To serve, ladle into punch glasses and garnish with a cinnamon stick.