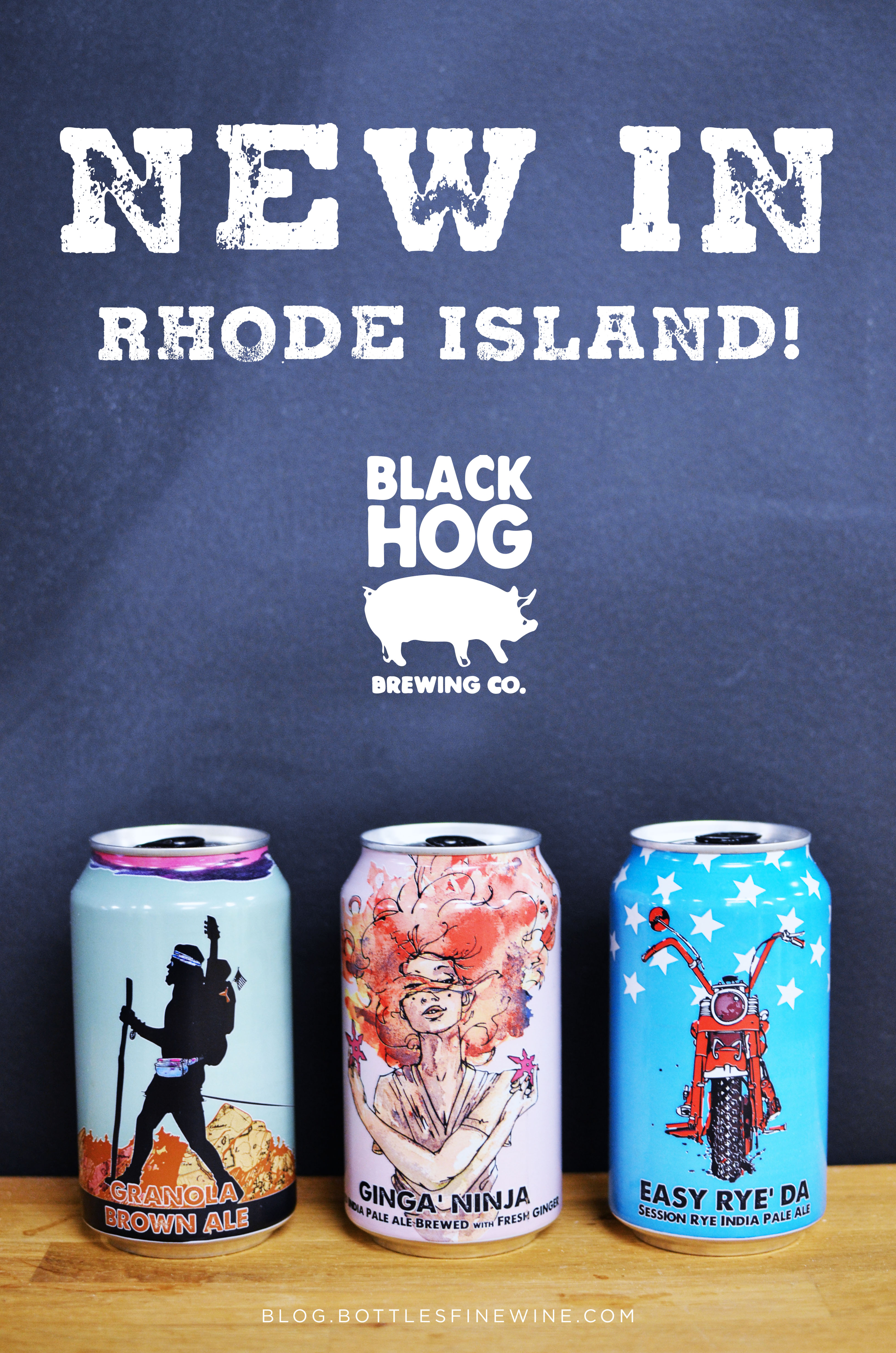 We're rolling out the welcome mat for cans of Black Hog Brewing's terrific beer.
Made just down a ways in Connecticut (Oxford, to be exact), the popular craft brewery with the super hot label art is the creation of three beer-loving pals: Tyler Jones, whose brewing chops were honed at Mercury Brewing, Smuttynose and Portsmouth Brewery (NH), and brothers Jason and Tom Sobocinski (the latter a PC alum!), owners of the fantastic New Haven-based cheese shop & bistro Caseus, the award-winning bar Ordinary, and Smoke Box BBQ.
We love their Granola Brown Ale, which is brewed with a mix of oatmeal, grains, hops and roasted malts. The guys say they were inspired to make this beer on the hikes they take before beginning one of their legendary pig roasts (which they do often, hence the brewery's name). While hiking and munching on crunchy granola they decided to incorporate the oat flavors into their beer. It's smooth and malty, and finishes with – you guessed it – notes of chocolate and raisin.
Their Easy Rye' Da is an "easy drinkin'" low ABV rye India Pale Ale. They cut back the ABV on this session style rye so that, according to their (really awesome) website, "you can cruise on it all day long, take it easy, have a few and remember what it's all about." It's hoppy, with sweet and spicy citrus notes.
And check out the super hot Ginga' Ninja, a red India Pale Ale brewed with 6 lbs of fresh ginger in every batch, and named after Tyler's fiery-haired wife. It's all ginger up front, and finishes with a lasting hop flavor.

In addition to images of their vibrant design-forward cans, the Black Hog Brewing website is chock full of strong pairing suggestions. And, not surprisingly given Tom and Jason's background, lots of terrific cheese pairings are offered.
Black Hog Brewing Co.'s cans are on sale for the month of March at Bottles. Come give them a try!
###