Looking for fun drink ideas for your Super Bowl party? Something that excites beyond the standard cheap beer? The pros at Bottles have created a game-day-ready drink menu that includes Washington state wines, New England craft beers, and crowd-sized cocktail recipes featuring craft spirits by New England distillers. We've even created a handy printable list for these items. Download, print it out, and stop by Bottles for everything you'll need.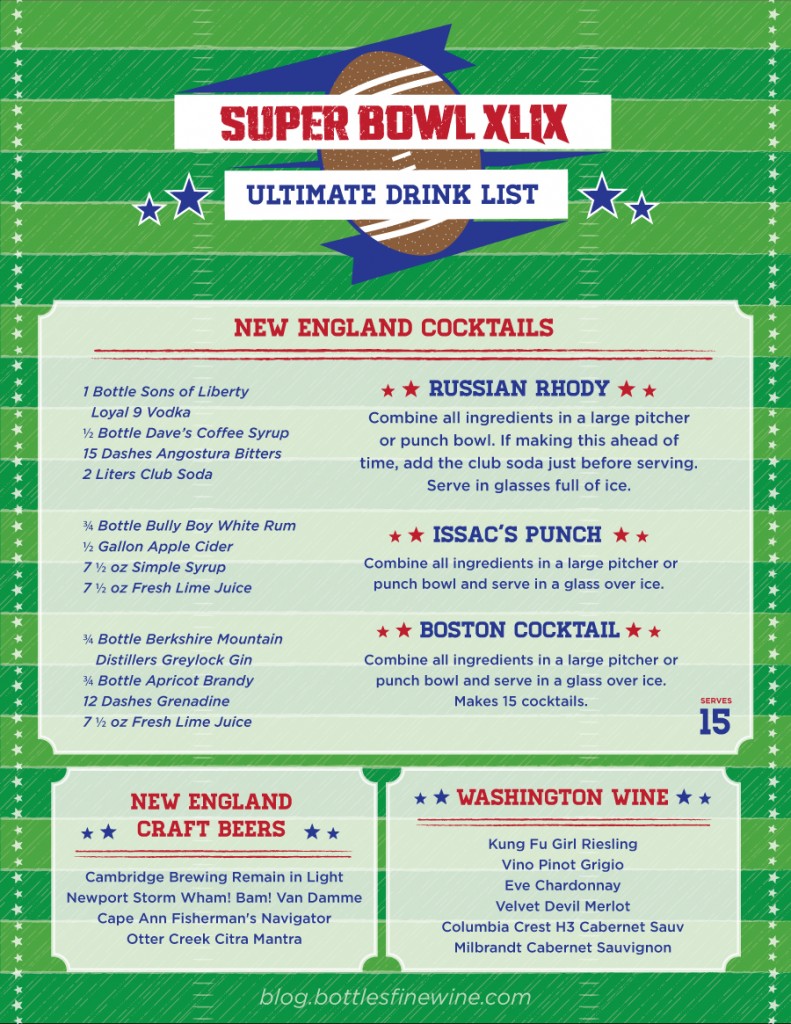 ——> Download & Print the Drink List <——-
New England Cocktails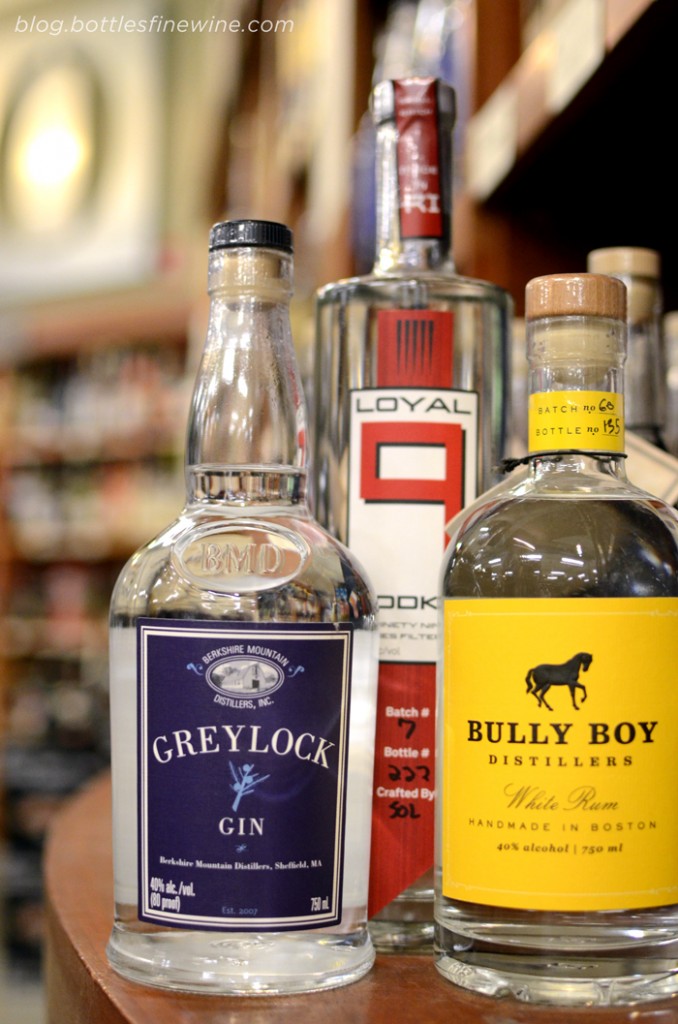 Looking for Super Bowl cocktail recipes?  Here's our list featuring local New England spirits that can be made the morning of game day. Large-batch cocktails allow your guests to focus on what really matters — football, with no empty drink glasses! Nervous about ratios? We've done the math for you. You'll need a large pitcher, punch bowl or swing top bottle to display your mixology handiwork, and don't forget the ice. Give the bottle a quick shake as you serve these spirited Yankee cocktails over ice. Stop by Bottles for these stellar local spirits, grab your favorite pitcher and get pouring!
Rhody Russian:
Ingredients 1 bottle Loyal 9 Vodka 1/2 bottle of Dave's Coffee Syrup 15 Dashes of Angostura Bitters 2 Liters Club Soda
Directions: Combine all ingredients in a large pitcher or punch bowl. If making this ahead of time, add the club soda just before serving. Serve in glasses full of ice. Makes 15 cocktails Sons of Liberty Spirits Company is located not too far from Providence in South Kingstown, Rhode Island. They handcraft delicious, American Single Malt Whiskies and a line of premium craft vodkas. Drink local! Dave's Coffee Syrup is also handcrafted in Rhode Island — coffee beans are hand-roasted in small batches, cold-brewed and simmered with natural cane sugar. An awesome addition to cocktails!
Issac's Punch:
Ingredients (makes 15 cocktails) 3/4 Bottle of Bully Boy White Rum 1/2 Gallon of Apple Cider 7 1/2 oz Simple Syrup 7 1/2 oz Fresh Lime Juice
Directions: Combine all ingredients in a large pitcher or punch bowl and serve in a glass over ice. Bully Boy is a Boston distillery that makes hand-produced, small batch spirits with loads of New England character. Learn more about Bully Boy Distillers >
Boston Cocktail:
Ingredients 3/4 a bottle of Greylock Gin by Berkshire Mountain Distillers 3/4 a bottle of Apricot Brandy 7 1/2 oz fresh lime juice 12 Dashes of grenadine
Directions: Combine all ingredients in a large pitcher or punch bowl and serve in a glass over ice. Makes 15 cocktails. Berkshire Mountain Distillers (BMD) are the creators of Greylock Gin, which is the star of this cocktail recipe. Established in 2007, all BMD spirits are handcrafted in small batches in Great Barrington, Massachusetts.
Washington Wines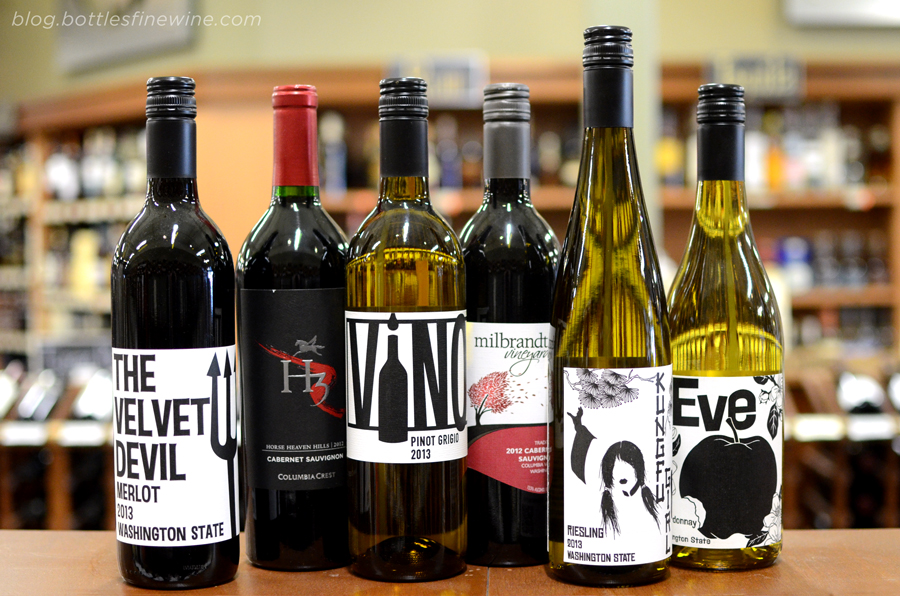 For those Seahawks fans lurking in New England, we had to choose some wines for Washington. Here's a selection of our yummiest Washington state wines in the shop!
Kung Fu Girl Riesling – Insanely refreshing and yummy!  Not your momma's too-sweet Riesling — this one's bone dry! Drink by itself or with something spicy like Buffalo Chicken Wings.
Vino Pinot Grigio – Wanna know a secret?  This wine is better than your Super Bowl guests deserve.  While they're watching Katy Perry during halftime, sneak a glass in the kitchen.
Eve Chardonnay – A lighter style Chardonnay — polished with pretty pear, apple and cream flavors. Great with 7 layer dip!
Velvet Devil Merlot – Wickedly rich and smooth — perfect with your ribs or sausages.
Columbia Crest H3 Cabernet Sauvignon –  Dark and spicy with plum, currant and chocolate flavors. Scored 92 points from Wine Spectator! It may be the best thing from Washington (including the Seahawks).
Milbrandt Cabernet Sauvignon – Dark, velvety and complex with layers of dark fruit and dried savory herbs. A staff favorite! Pair with nachos and Seahawk Chowdah.
New England Craft Beers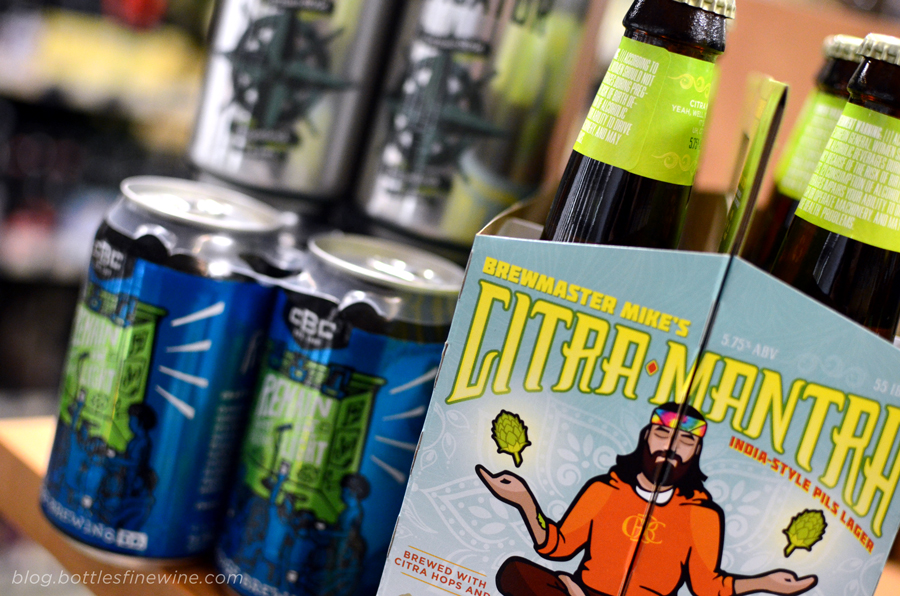 Go Pats! Some of our favorite craft beers for Super Bowl 2015, all made in New England! We've chosen a range of styles to please any crowd.
Cambridge Brewing Remain in Light – Made in Boston! A light, snappy, crisp pilsner.
Cape Ann Fisherman's Navigator – A toasty, malty, warming brew from Massachusetts! Cape Ann's winter seasonal doppel-bock.
Otter Creek Citra Mantra – From Vermont, and a hoppy, citrusy, and super refreshing Indian Pils Lager.
Newport Storm Wham! Bam! Van Damme – Powerful! Boozy! Malty!
P.S. Not sure how much beer or wine to get? Use our party math guide! 
Enjoy your parties!
Cheers!
The Bottles Team