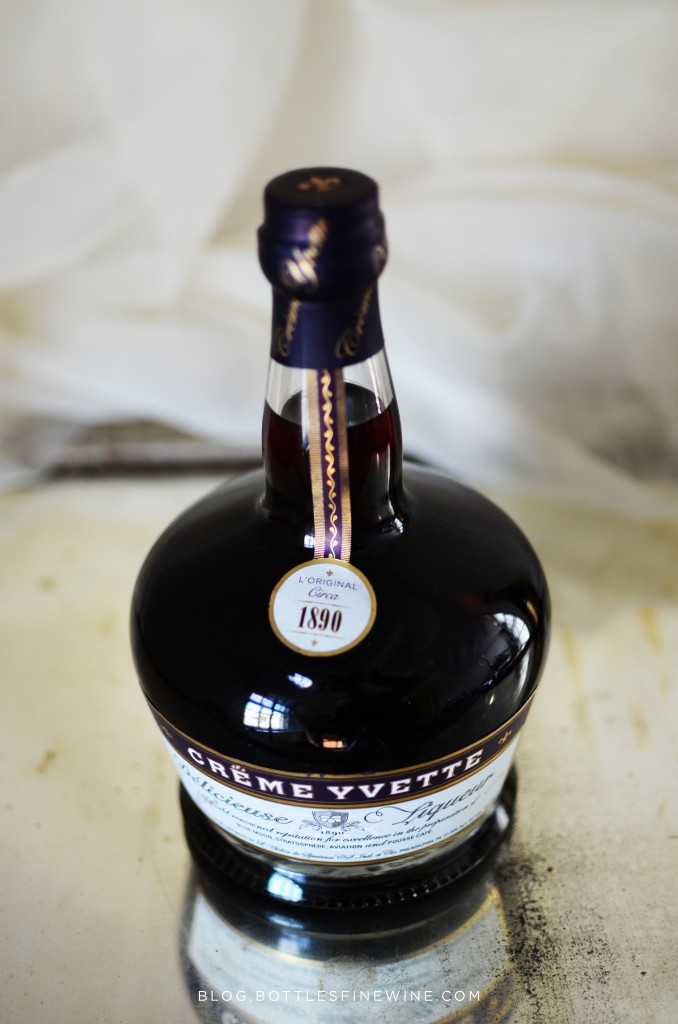 Don't let this ornate, bell-shaped bottle filled with deep purple liqueur perplex you. It's actually quite versatile, easy to serve and enjoy.
It's a classic liqueur that's making a comeback. Creme Yvette, first produced in the late 19th century, was a popular digestif and cocktail mixer until the late 1960s, when production stopped. Enter the booming cocktail craze of the 2000s, when it was rereleased to the applause of mixologists around the world who prize the dark purple liqueur for its versatility behind the bar. And its continuing popularity shows no sign of waning.
Creme Yvette is made from wild strawberries, black currant and blackberries that are grown in the Aquitaine region of France. Its subtle sweetness and distinctive flavors come from the addition of dried Provencal violet petals, honey and orange peel. It's fruity and floral with a touch of a vanilla — all flavors that make it an adaptable cocktail ingredient with many uses for a home bar.
For an incredibly simple cocktail that packs a flavor punch, add 1 part Creme Yvette and a squeeze or two of lemon juice to 2 parts of any base spirit, be it vodka, gin, tequila, mezcal, bourbon or the like. Shake over ice, strain and serve.
Have a bottle of sparkling wine in the back of your fridge? Add it to a touch of Creme Yvette for the sophisticated "Stratosphere" cocktail (photo and recipe below).
Got Guinness? Make the "Black Velvet" by combining stout with Creme Yvette (photos and how tos below).
The possibilities are endless. Play around with a bottle and let us know your favorite way to serve.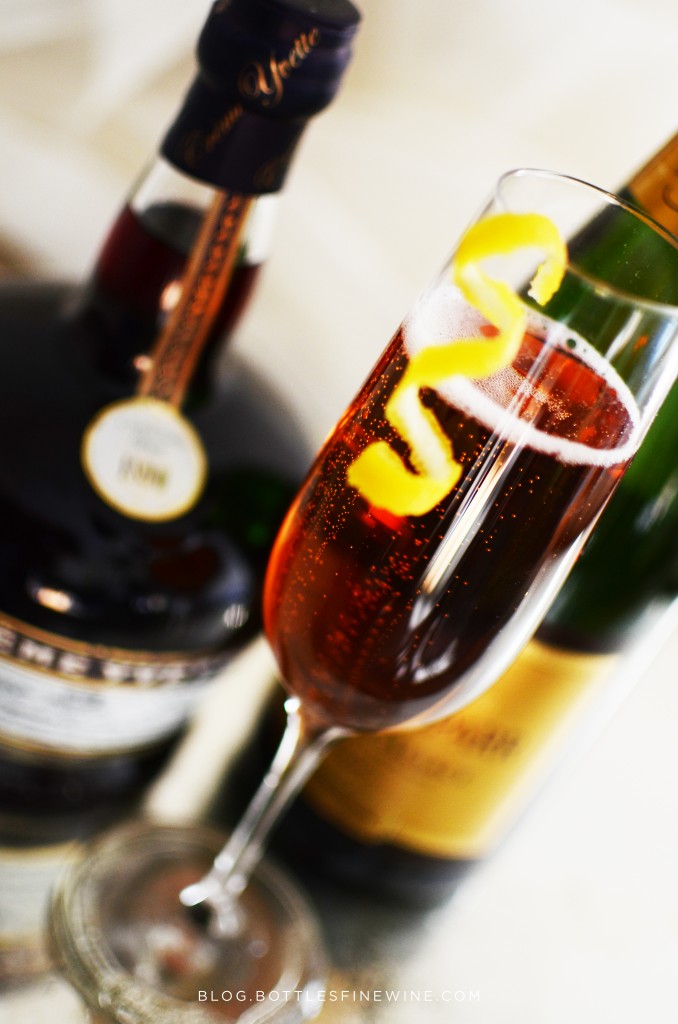 The Stratosphere
Pour ½ oz of Creme Yvette into a flute. Top with chilled sparkling wine and garnish with a lemon twist.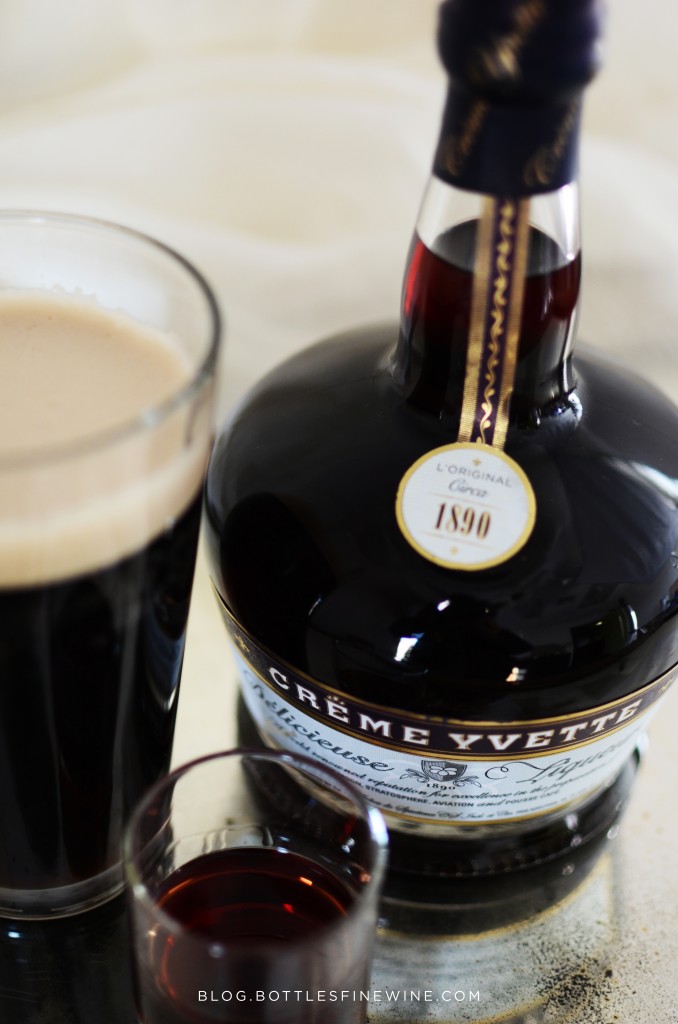 The Black Velvet
Pour 2 oz of Creme Yvette into a pub glass and top with Guinness.
Sante!