While Thanksgiving may be the most All-American of holidays, its history is deeply rooted in our more local New England heritage and traditions. A meal of turkey, stuffing, and cranberry sauce could only have come from New England (after all, they weren't shooting wild turkeys in the vast cranberry bogs of El Paso).
Every year people ask us, "What's the best wine to pair with Thanksgiving dinner?" The answer is, honestly, almost any wine that you like! Pinot noir, Cotes du Rhone, and malbec are all great, safe choices, and all offer extremely tasty wine at a variety of price points. But the one beverage that gets short shrift each year, and couldn't be better aligned to our New England Thanksgiving traditions, is cider.
One thing New England has never been short on is apples. And when you're facing a harsh new England winter without any modern conveniences, it makes a lot more sense to turn your surplus apples into safe-to-drink cider, so you can save your barley and wheat for baking. Which is what our forefathers did.
After prohibition, we lost our taste for cider, and many of our orchards were given over to the cultivation of eating apples. Thankfully, the recent resurgence in craft beer and spirits has reversed that trend, and many long forgotten cider apple varieties are making their way back onto our shelves.
Here are nine of our favorite ciders for a Thanksgiving meal with friends and family. Many come from cideries right here in our backyard, but we've also included some classics from the great cider making nations of Europe.
We hope you find something new to try in our list, and are inspired to branch out with your Thanksgiving feast. Remember, it's not wine, and it's not beer – it's cider!
Nine Great Thanksgiving Ciders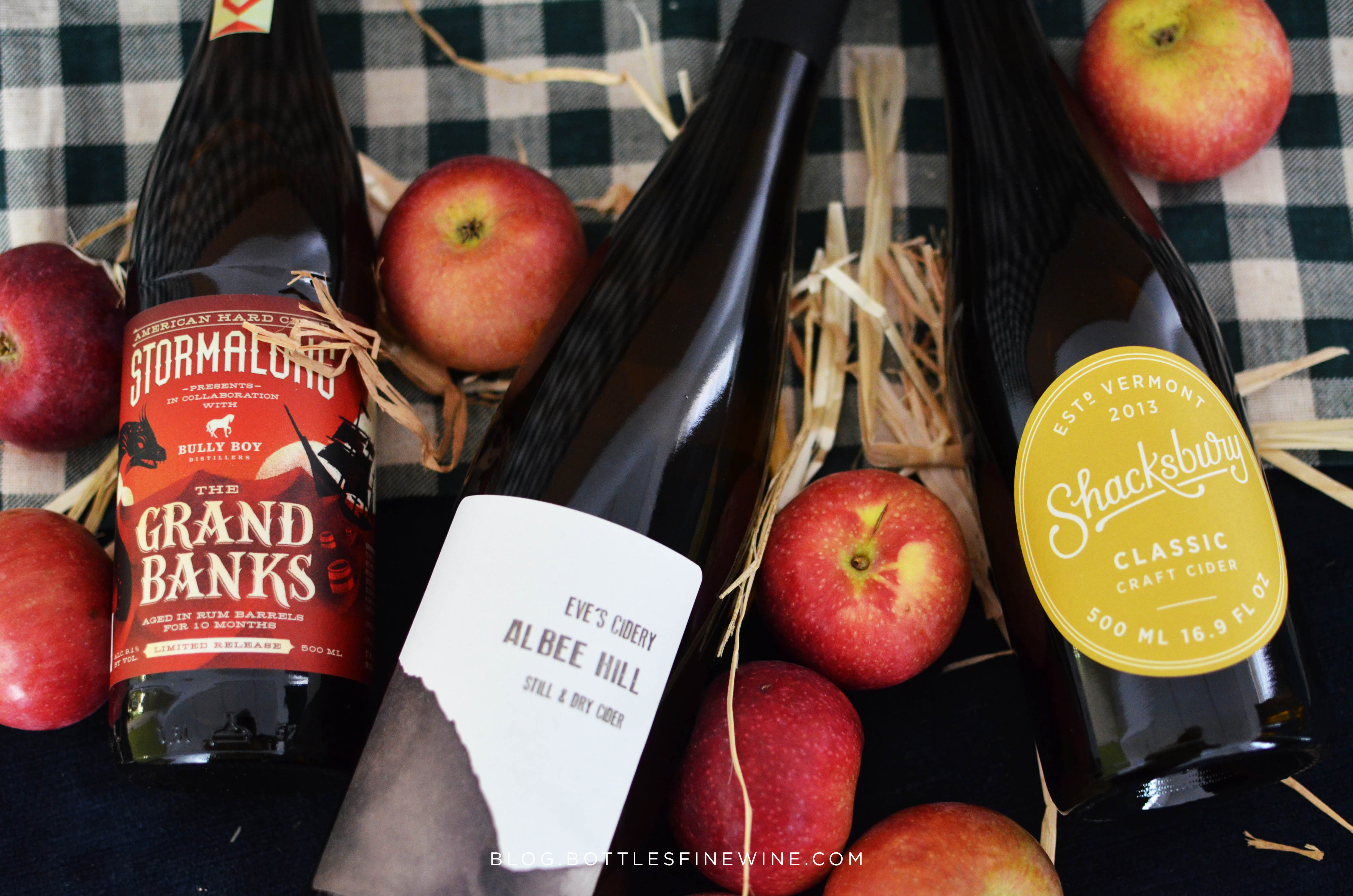 Stormalong Cider The Grand Banks – Sherborn, MA
A new-comer to the Rhode Island market, Stormalong makes an excellent dry cider, and a very tasty dry-hopped variety. Our choice for Thanksgiving is their cider finished in Boston's Bully Boy Distillers' rum barrels. The cider coaxes beautiful flavors of vanilla and baking spice from the oak casks, and provides a welcome counterpoint to the bracing acidity of the cider. Extremely well made.
Shacksbury Classic – Shoreham, VT
Made with both eating and cider apples from Vermont and England, this slightly sparkling cider has subtle earthy notes and an off-dry finish that's the perfect accompaniment to turkey's dark meat and fatty skin.
Eve's Cidery Albee Hill – Van Etten, NY
Made with a hodgepodge of traditional cider apples like 'Stembridge Cluster' and 'Wickson,' this is a cider for wine lovers. Bone-dry, with nuanced flavors of stone fruit, peaches, and sage. With a slightly bitter finish, this cider goes with everything on the table, especially stuffing and gravy!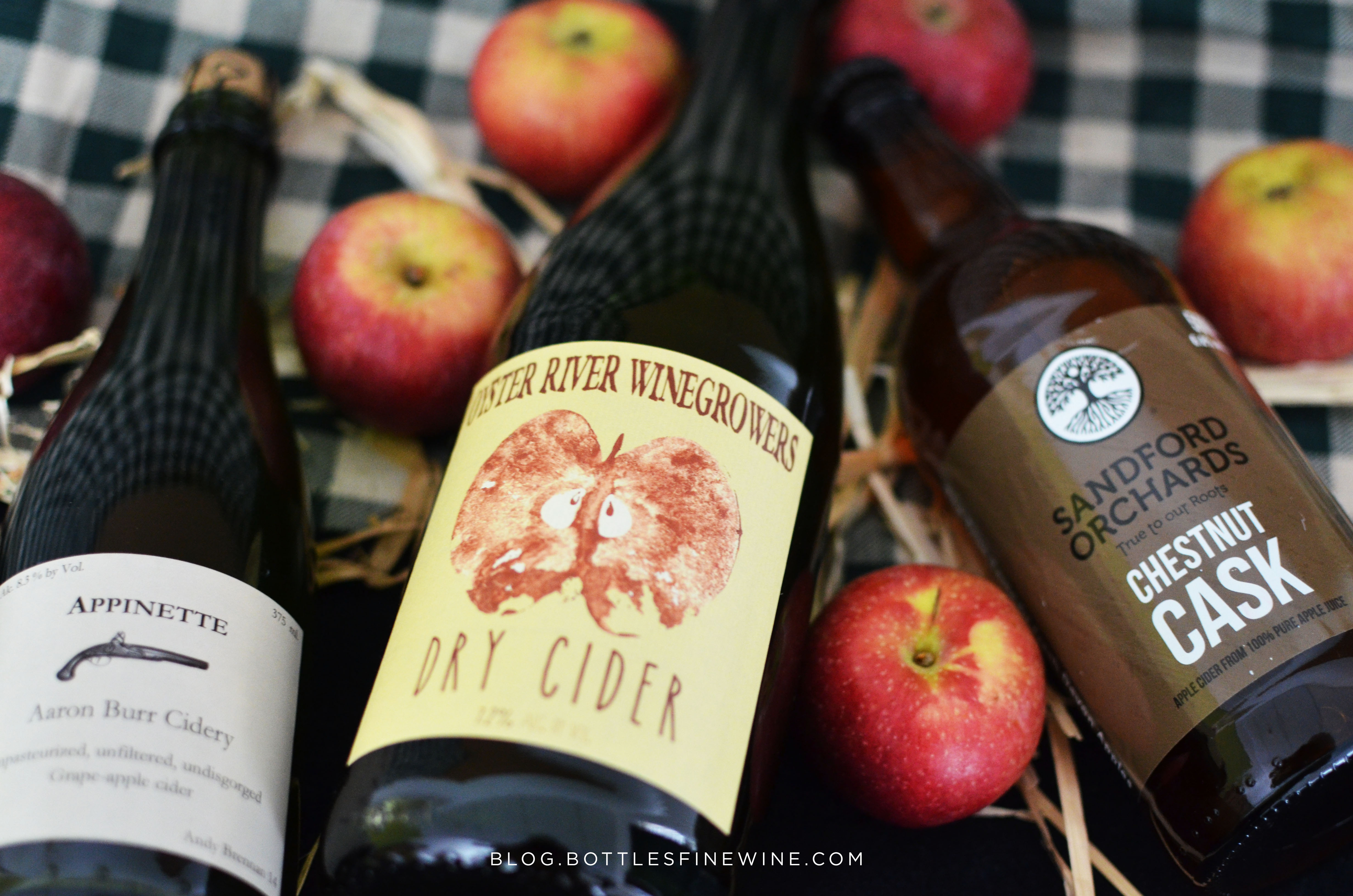 Aaron Burr Cidery Appinette – Wurtsboro, NY
This one is a bit bonkers, but the juice in the bottle is phenomenal. A Champagne lover's cider, Appinette is made from 30% Traminette grapes from the Finger Lakes, and 70% cider apples. A little cloudy and ruddy, it has vibrant, bubbly aromas of grapefruit, apricots, and rose petals. Truly delightful.
Oyster River Winegrowers Dry Cider – Warren, ME
Unfiltered, bottle conditioned, naturally fermented cider – it's about as natural as it gets. Bracingly tart, with lively, persistent bubbles, this is a light bodied cider for a toast and a first course.
Sandford Orchards Chestnut Cider – Devon, England
Made with fun-to-say English apples like 'Sweet Alford' and 'Dabinett', this cider is fermented and aged in chestnut casks before bottling. The chestnut adds a creamy weight to the cider, which retains a little sweetness and residual sugar.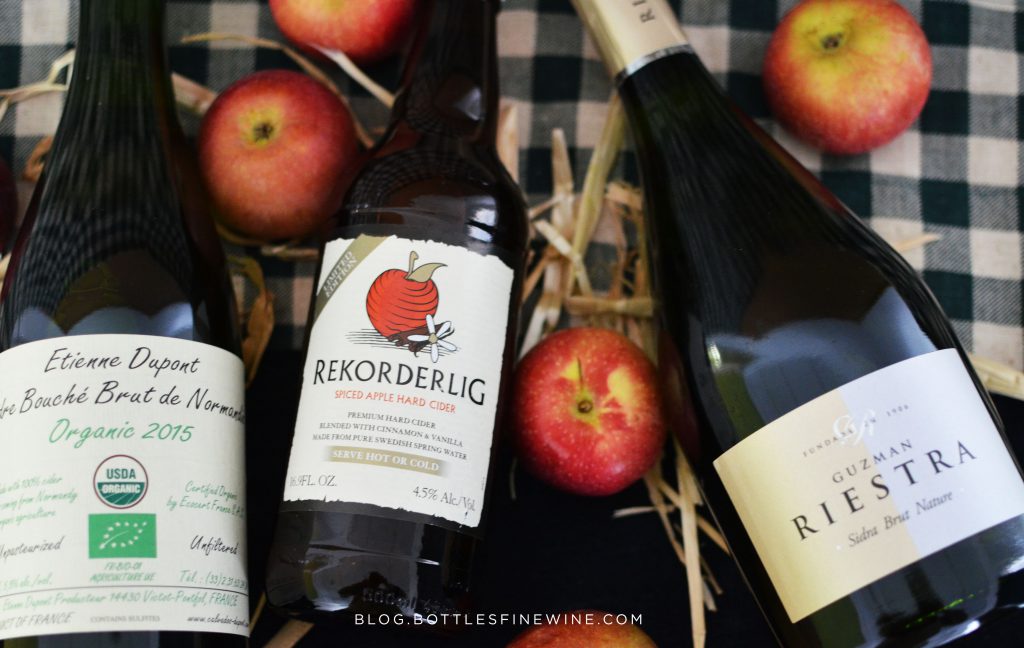 Etienne Dupont Cidre Bouché Brut de Normandie – Normandie, France
A strikingly beautiful cider with a ridiculously understated label. Very lively in the glass, with a frothy head and complex flavors of apples, pears, citrus, pine, leather, anise, and oak. An elegant cider for an elegant meal.
Rekorderlig Spiced Apple – Vimmerby, Sweden
Rich and fruity Swedish cider, infused with cinnamon and vanilla. It's apple pie in a glass – perfect for dessert!
Guzman Riestra Sidra Brut Nature – Asturias, Spain
A secondary fermentation in the bottle creates this naturally sparkling beauty with a Champagne-like dryness and body. It has bright fruity pear and banana notes, but is not at all sweet or cloying! The bubbles and tartness of the apples will cut through heavier flavors of mashed potatoes and stuffing without getting in the way.
Happy Thanksgiving!
-Liam