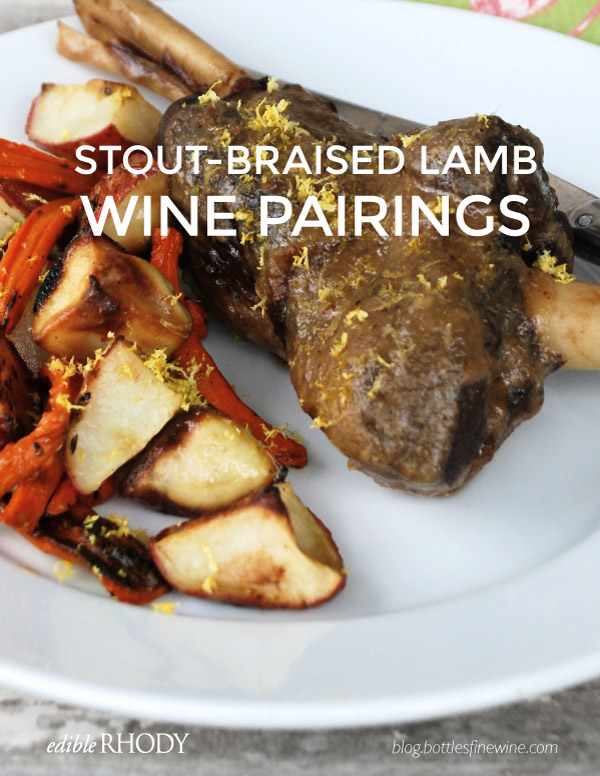 Spring is an exciting time of year for us! With the arrival of fresh and light wines, we always think of what foods would pair perfectly with each wine. Today, we've chosen three fantastic wines to match your spring Lamb dishes, like this Stout-Braised Lamb Shank recipe featured by Edible Rhody magazine. Look for our large in-store display of spring wines, and keep on scrolling down to find out more. Cheers, and happy spring!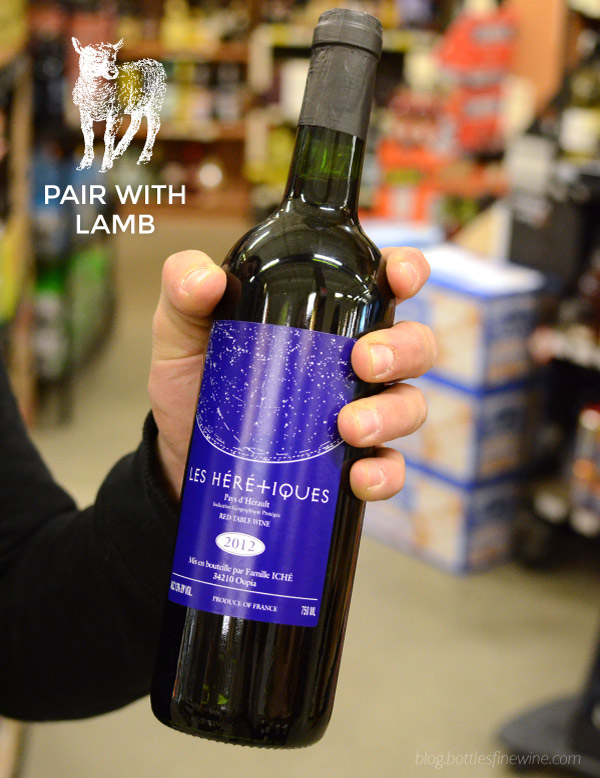 Wonderfully clean and pure, with an exuberant personality and gobs of rich, peppery red and black fruit.  Made from a grape called Carignan from 40 year old vines in the south of France.  Goes great with fresh and clean lamb dishes where the flavor of the lamb is highlighted. $11.99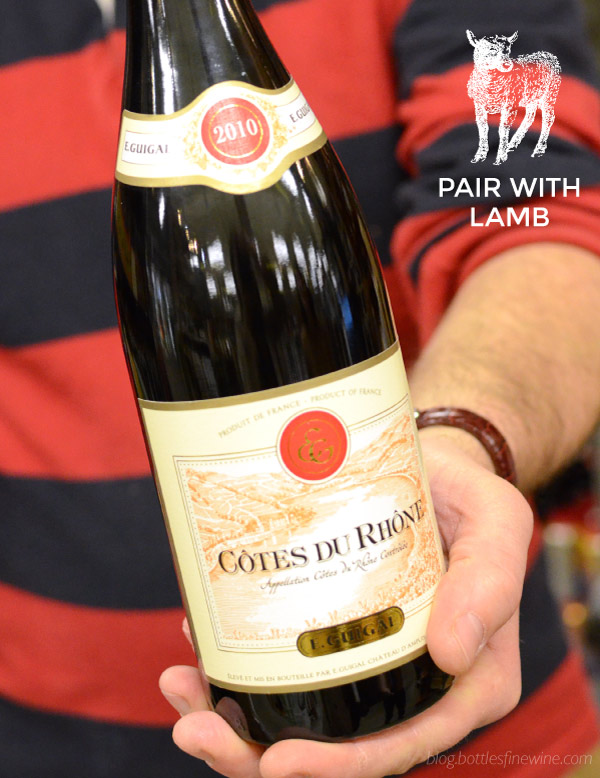 This wine is made by one of the most iconic wineries in the world and from one of the best vintages ever to come out of the Rhone Valley.  The Syrah and Grenache grapes give it a full body with rich and intense aromas of fresh red berries with a round smooth mouth feel.  Great with heavier lamb dishes with a flavorful sauce or gravy. $14.99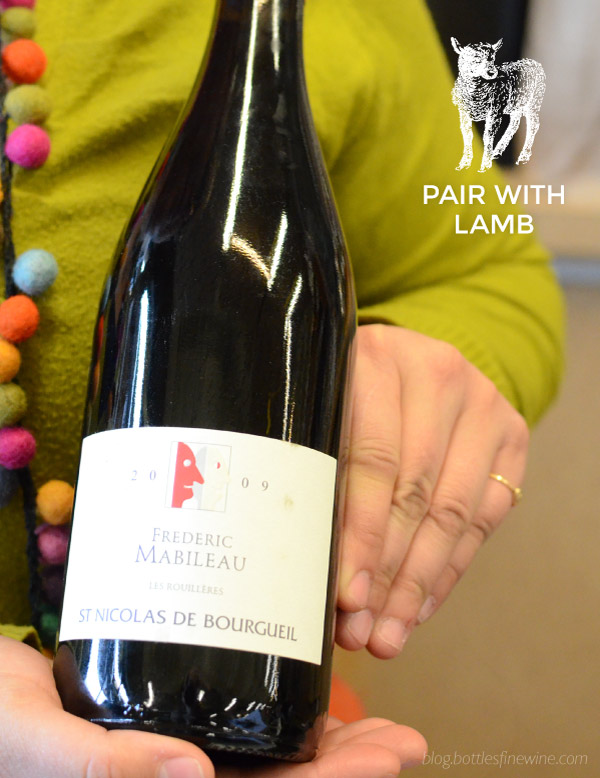 A fresh, fragrant and pure wine with very focused flavors of red cherry and berry with a lovely mineral fragrance.  Holding true to the varietal, 100% Cabernet Franc, there is an intriguing mineral and vegetal element (think sweet green bell peppers).  These beautiful and fresh organic flavors make it a perfect match with any lamb dish preparation, either simple and light or with a deeply flavored sauce. $17.99
Stout-Braised Lamb Shanks with Lemony Roasted Carrots and Potatoes
by Amy McCoy, PoorGirlGourmet.com
3 tablespoon olive oil
2 medium lamb shanks
Kosher or sea salt
Freshly ground black pepper
1 medium shallot, finely chopped
1 tablespoon and 1 teaspoon fresh thyme
1/4 cup Dijon mustard
1 tablespoon unbleached all-purpose flour
1 bottle Guinness stout
1 cup water
Grated zest and juice of 1 lemon
1 pound new potatoes, scrubbed and quarted
1 pound carrots, peeled, trimmed, sliced in half crosswise, then sliced in half lengthwise
In a large Dutch oven, heat 2 tablespoons olive oil over medium-high heat. Season lamb shanks with salt & pepper. Add to pan & sear each side until golden-brown, 5-7 minutes each side. Remove shanks and set aside.
Lower heat to medium. Add shallot and tablespoon fresh thyme. Sauté until shallot is translucent, 1-2 minutes. Add mustard and stir well.
Sprinkle flour over the mustard, then stir until all flour is absorbed. Slowly pour the stout into mustard-flour mixture, whisking to dissolve flour into liquid. Add 1 cup water.
Return shank to the pan & bring liquid to simmer. Cover & reduce heat to maintain gentle simmer. Turn shanks every 15 minutes, until lamb is falling off the bone, 1 1/2 hours. While shanks cook, prepare vegetables. Preheat oven to 400º.
In medium mixing bowl, combine 1 tablespoon olive oil and lemon juice and toss in potatoes and carrots. Add 1 teaspoon fresh thyme. Season with salt and pepper.
Arrange veggies in single layer on a lined, rimmed baking sheet. Roast, stirring occasionally, until they begin to brown and are easily pierced with a fork, 40-45 minutes.
To serve, defat the lamb cooking liquid, divide potatoes and carrots between 2 shallow bowls and top with shanks, drizzle with gravy and sprinkle with lemon zest. Serves 2 as main course.