Heading to Trinity Repertory Company to see Branden Jacobs-Jenkins' "remarkable and devious" (The New York Times) new play? Jacobs-Jenkins, one of three recipients of this year's MacArthur Genius Grants, is considered one of the theater world's most important young creatives, and his "Appropriate" was the winner of the 2014-2015 Obie Award for Best New American Play.
It is — on the surface — an homage to the classics of the American theater canon, say our friends at Trinity. In this biting comic-drama, the estranged members of the Lafayette family return home to their run-down Arkansas estate after the passing of the family patriarch. As they sort through a lifetime of mementos, they discover a gruesome relic that turns their reunion into an escalating series of shocks, showdowns and revelations.
Intrigued? We certainly are. We'll be in the audience awaiting the revelations. And while there, we'll for sure be drinking one (or more) of the beverages TRC Artistic Director Curt Columbus has deemed appropriate for "Appropriate".
Herewith, Curt's "Appropriate" Picks: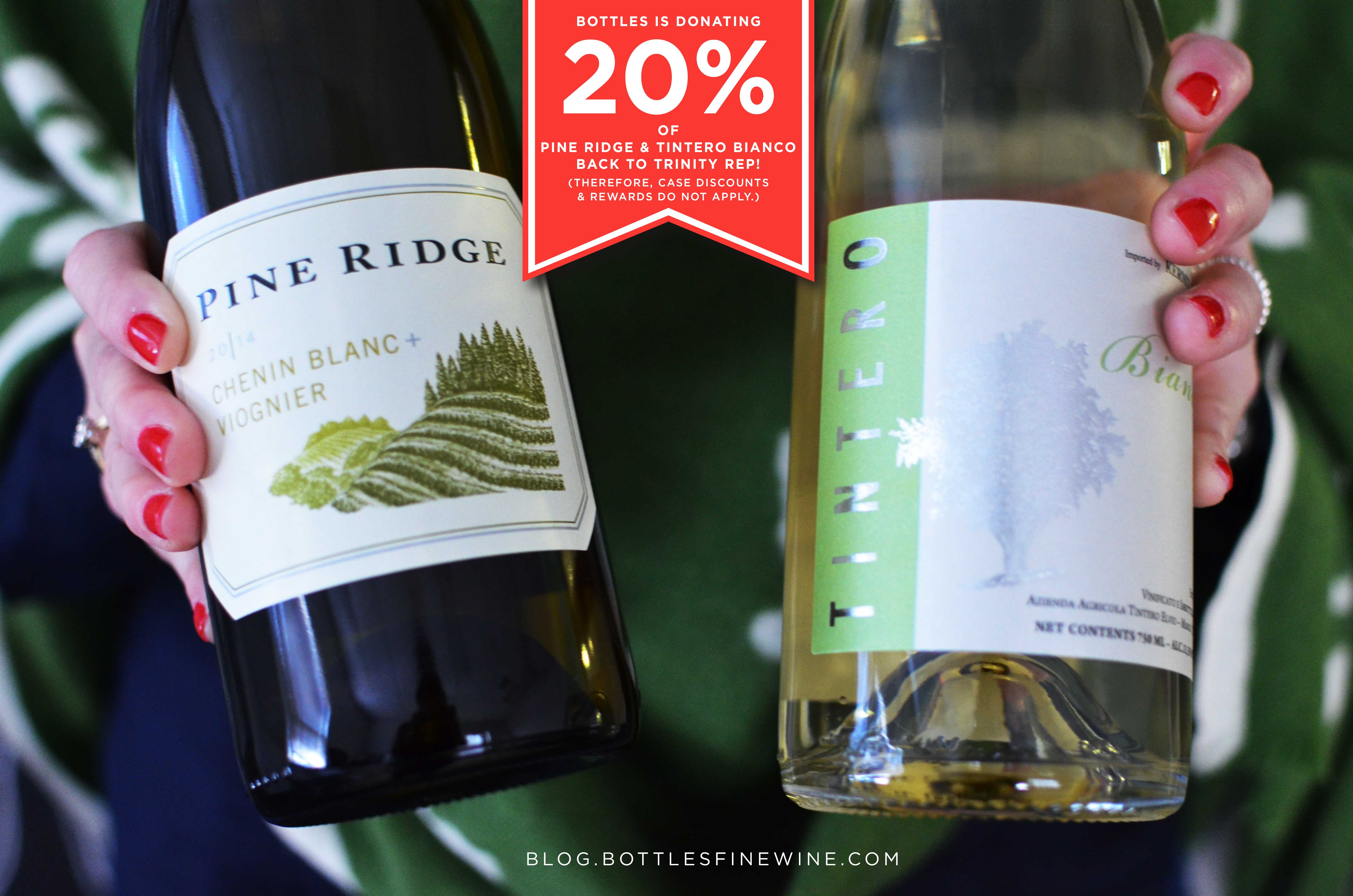 Pine Ridge
"This unique blend (chenin blanc and viognier) is an affable, easy drinking white, with surprising fruit flavor and finish. Like the play and Branden Jacobs-Jenkins' writing, this wine will have you coming back for more." – c.c.
Tintero Bianco
" A delightful, refreshing white wine, one that is also zesty and fun.  This white wine, called simply 'Bianco' (white), is the perfect choice for an evening of dark comedy about race." –c.c.
Glasses of Pine Ridge and Tintero Bianco are available to drink during the show. And 20% of the sale of each wine purchased at Bottles throughout the duration of the production will be donated back to the theater.
Bottles is Proud to be the Official Sommelier of Trinity Rep!
###