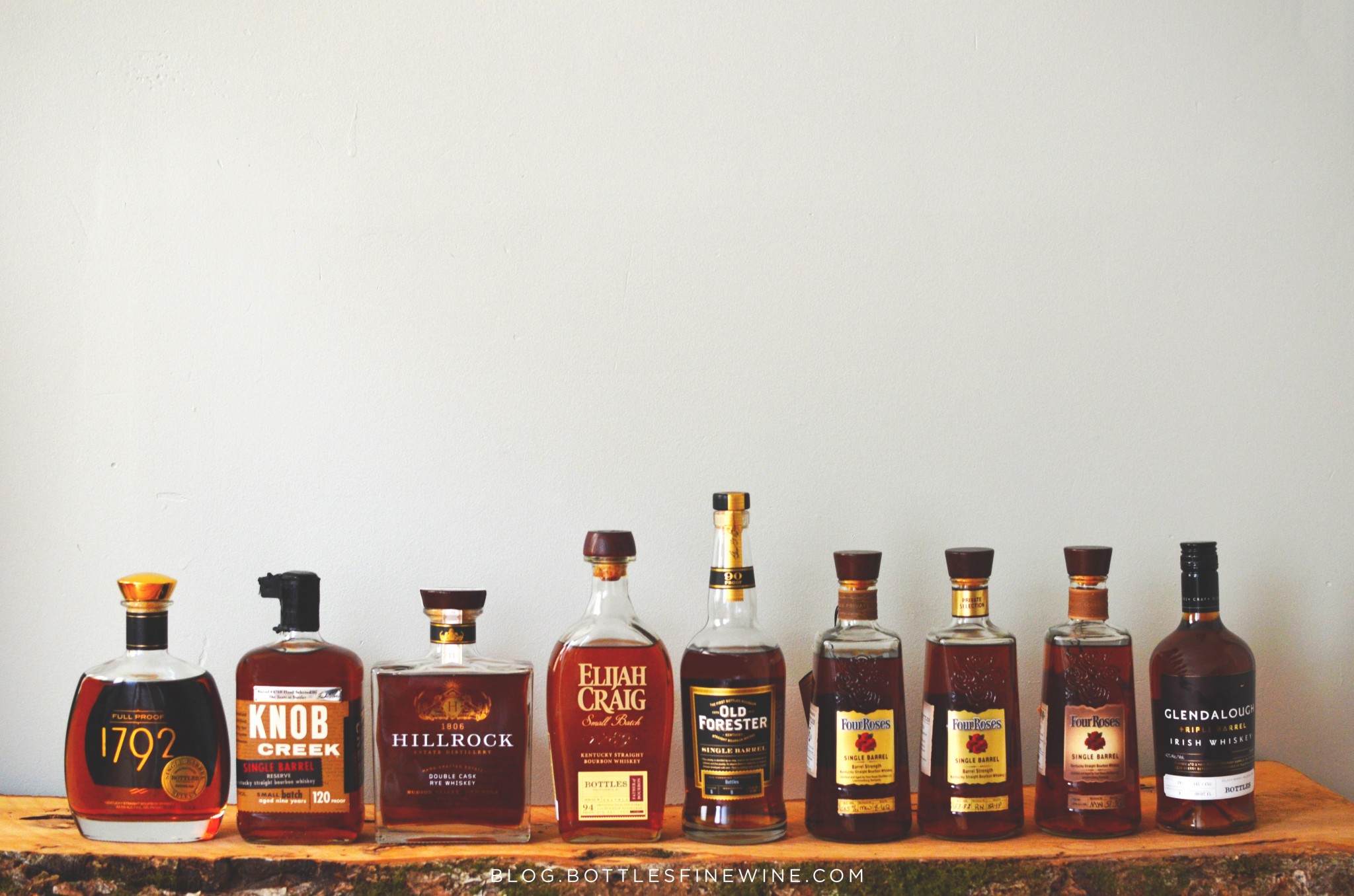 It's been a busy year in our spirits department, with the team traveling the country, tasting through hundreds of distinctive whiskeys, in search of exquisite, one-of-a-kind barrels good enough to bring home and call our own. This ever-changing collection meets our strict standards for taste and quality, and highlights the skill of each distillery we visit. We are very proud to offer these exceptional bourbons, ryes and malts — all available only in small quantities — and only to our loyal, whiskey-loving friends, family and customers.
But why do we do this?
For those new to whiskey, you may be wondering why we put such effort into bringing these bottles to Rhode Island. To understand, it helps first to know what gives whiskies their distinctive flavors. If you're a seasoned whiskey lover and the process is old hat to you, skip to the bottom for a look at a few of our exclusive barrels. If you're new to whiskey, read on.
Distillers start by making a huge batch of whiskey in one giant vat (we're talking hundreds of gallons – some, thousands of gallons), using one proprietary recipe. Once distilled, the pure liquid spirit is siphoned off into new charred American oak barrels, which are then set to age for 3 – 10+ years in a rickhouse. (That's a fancy term for the enormous warehouse lined from floor to roof with barrels at various stages in the aging process.) After years of aging, the contents of those barrels — remember, they contain that one recipe — will vary dramatically in taste.
So what accounts for the variations in flavor? It's all about the aging. It's all about how long a barrel is aged and where within the rickhouse it matures.
And here's where your 5th grade science comes in: As a barrel of bourbon warms up in the hot Kentucky summer, the wood expands, drawing the whiskey through its inner charred charcoal surface right into the grain. As fall and winter approach, the wood contracts, forcing the whiskey back out, filtered through the charcoal and oak. This process is repeated for a minimum of 3 years, and all the while the whiskey is evaporating, evolving into a more concentrated version of itself. Naturally, barrels higher up in the rickhouse get hotter, evaporating at an accelerated rate, while those on the lower shelves are cooler, allowing evaporation – and the interplay with the wood – to occur at a slower, less intense rate. The sweet spot for aging is on the middle shelves: the barrels that age there are often considered superior. These variations in where a barrel ages and for how long dictate, in large part, its flavor profile.
After 3 years (the bare minimum for making what can – or should – legally be called bourbon) a master distiller will start to taste the barrels to see how they are developing, and to start determining which barrels will be married together to achieve the specific flavor profile of each of their various labels. For instance: At Heaven Hill, the bourbons in a bottle of their entry-level Evan Williams Black Label are pulled from all over the rickhouse and blended. Their next-level Evan Williams White Label, is made from bourbon that was aged in barrels for slightly longer, thereby coaxing more refined and nuanced flavors from the wood, and then bottled at 100 proof. These are small variations for sure, however they make a world of difference in the final product. At the other end of the spectrum is the Elijah Craig, which is made from barrels that have been aged only in the middle of the rickhouses. This placement results in a softer, more subtle whiskey, with warm baking spice notes on the finish.
The commonality amongst all of the bourbons is the liquid: It's all the same going into the barrels, but the duration of aging and the location of where the aging is happening is what makes each final bourbon distinct and suited to fit the standard profiles for each different label.
However, because this is a wholly-natural process, there are barrels that every once in a while stand out as exceptional. They are barrels that due to patience, luck, and alchemy, are deemed by the distiller to be too unique to be blended into one of their house labels and are therefore set aside. When we travel to Kentucky to buy bourbon, these are the barrels that we taste and bring back to Rhode Island and call our own. These "snowflake" barrels are of extraordinary quality and are unique expressions that will never be replicated.
If this process intrigues you, we invite you to pick up an "everyday" bottle of these bourbons along with our selections. Try them next to each other at home, either neat, with a splash of water or a cube or two of ice. See what kinds of differences you can spot. We hope you'll enjoy our selections as much as we do – just don't fall in love. Once they're going, they're gone forever!
Here are three of our newest additions to our Private Barrel collection: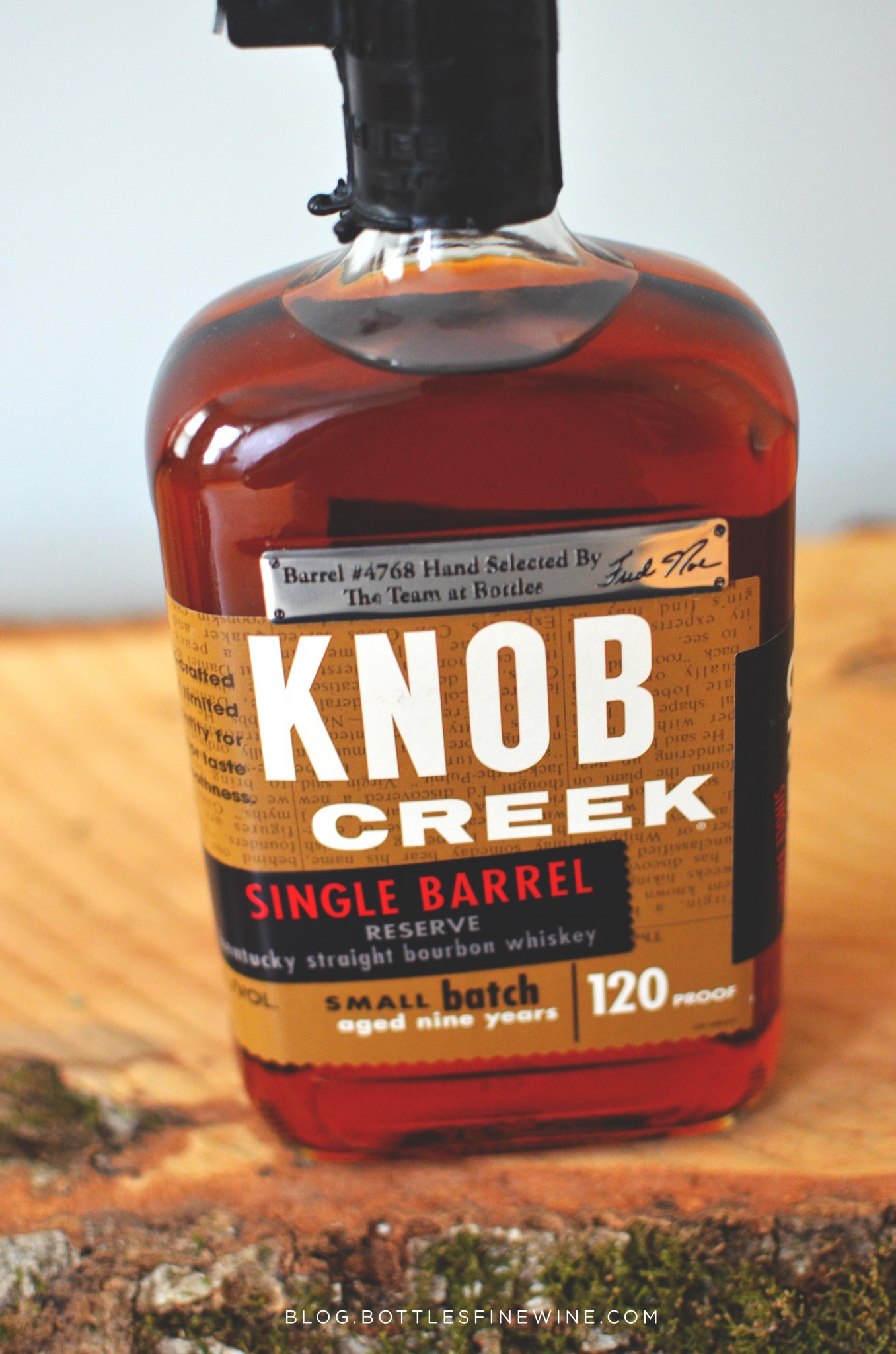 Knob Creek Single Barrel
120 proof 
Selected in April 2017
We selected this amazing barrel out of the 2 million aging in the Jim Beam rickhouses during a trip earlier this year. Among the samples we tried, there were two barrels that had aged right next to each other for the same amount of time. Despite their proximity, these siblings were as different as you are from your brother or sister. The barrel we chose in the end is a pristine example of the caramel and oak notes you get from the finest bourbons.
Flavor Profile: Hot and uncompromising. We don't know if you can handle this bourbon. It's like getting socked in the mouth with a nerf ball steeped in bourbon, caramel, dried fruit and more bourbon.
Serving Suggestion: Best tamed with some water or ice. Also suitable for robust cocktails, like a Reanimator or Boulevardier. $34.99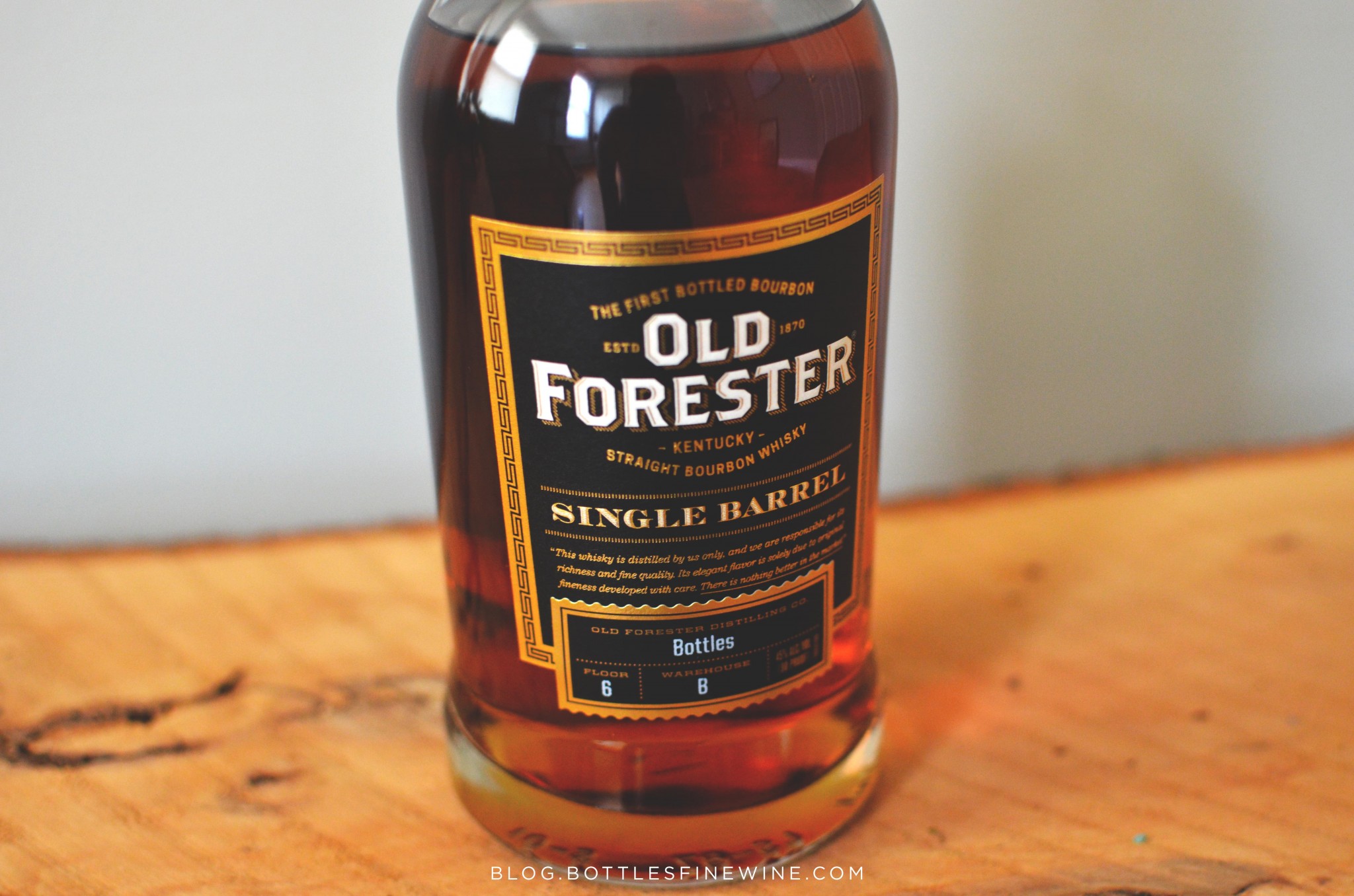 Old Forester Single Barrel
90 proof 
Selected in May 2017
In making this selection we were looking for a bourbon with the classic Old Forester expression: caramel on the verge of burning with just a hint of baking spice on the finish, along with those difficult-to-put-your-finger-on nuances that come with bourbons that have aged longer. After tasting through 3 excellent samples, we chose this single barrel, realizing it hit the nail on the head!
Flavor Profile: Direct and stalwart. A little dark caramel, a little chocolate, a little roasted fruit, a little dusty oak, a little toffee. A little bit of everything in this well-balanced bourbon.
Serving Suggestion: Well suited to fruitier or sweet cocktails. A sour. A Bourbon Bramble. A Julep! $44.99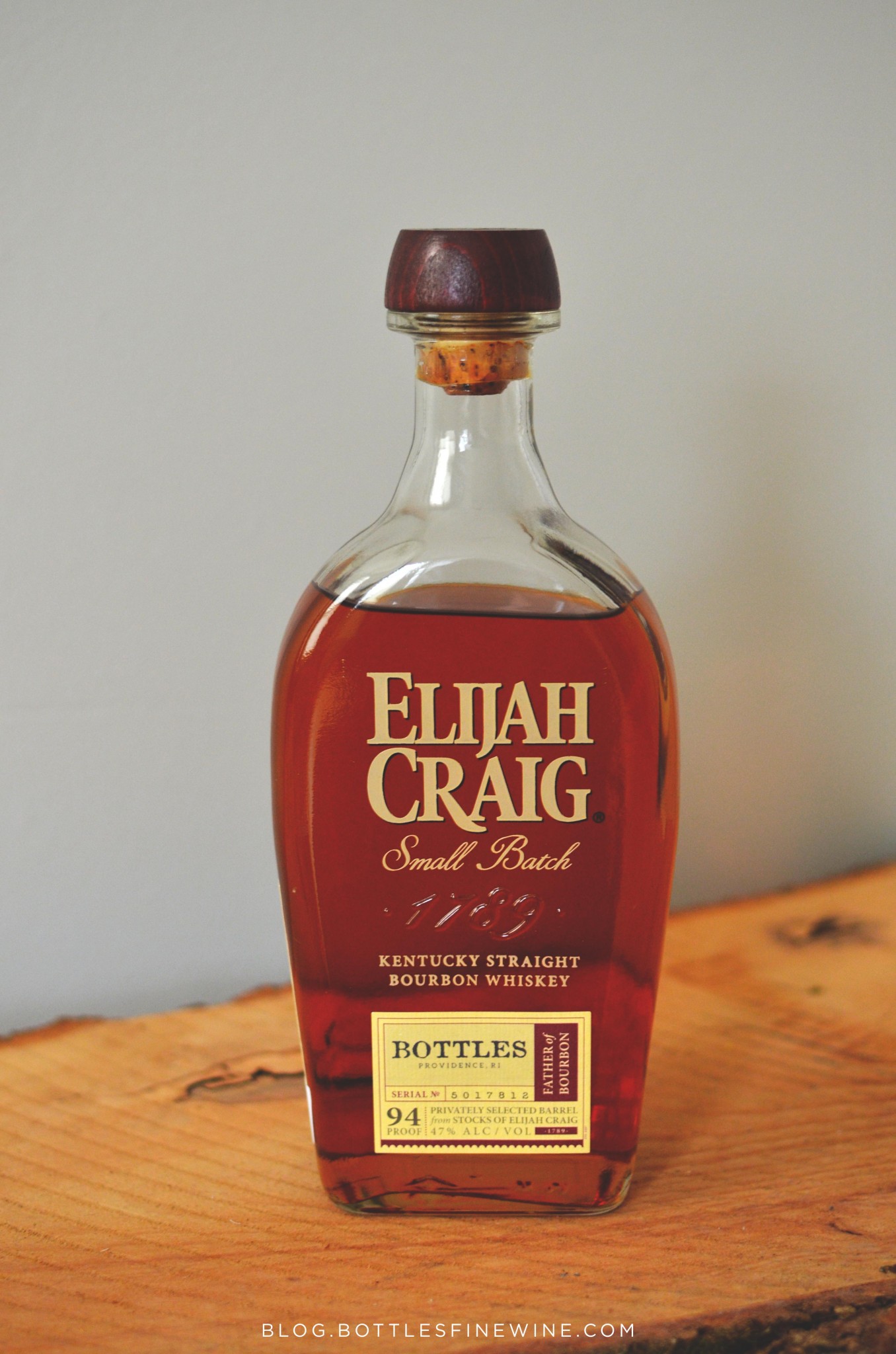 Elijah Craig Small Batch
94 proof 
Selected in March 2017
We selected this barrel in Rhode Island back in March, based on samples that distiller Heaven Hill sent. Then, in a moment of bourbon kismet during our trip to the Heaven Hill distillery in Kentucky a month later, we stumbled upon – among the 1.5 million then aging at Heaven Hill – the very barrel we had selected in March! Against staggering odds. But there it was, sitting on the bottling floor, just waiting to be emptied. Unlike the core expression of Elijah Craig Small Batch, the juice from this barrel has a more pronounced oakiness, and less clove on the finish. We prefer it to the "everyday" Elijah, and at this price, it won't last long!
Flavor Profile: Savory & satisfying. Like a warm cherry pie where the crust is just a little dark in places.
Serving Suggestion: Great on the rocks. More than suitable for any classic Bourbon cocktail $34.99
Tune in next week for a dive into our remaining collection. In the meantime, our entire Private Barrel collection is available at our sister bar, The East End . Stop in for a taste and let us know what you think!
Cheers!