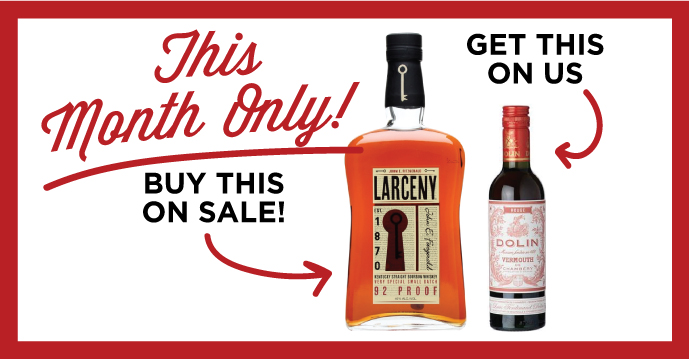 That's right. Through April 30th, 2019 we have the great Larceny Wheated Bourgon (1.75ML) on sale, and we're giving away a bottle of Dolin Vermouth Rouge (375ml) with your purchase, all to convince you to learn how to make the perfect 212 Manhattan.  
212 is an iconic area code for Manhattan, and it's an easy way to remember the quantities for one perfectly made Manhattan.  
Cheers to Larceny – and to never forgetting how to make a Manhattan again! 
1.75ml Larceny Wheated Bourbon is $44.99 (compare to $49.99) through April 30th, 2019