Villa Giada
We're so excited to introduce you to the very special Villa Giada wines, which Melissa had imported into Rhode Island just for us. She visited the winery, in the northern Italian region of Piedmont, in the summer of 2017, where she spent time with winemaker and owner Andrea Faccio. To celebrate their arrival, we've put them on sale through February 11, 2018.
Says Melissa:
"I learned more about wine in four hours in the vineyard and cellars of Villa Giada with Andrea than I have in the past four years of my intensive wine study.  All of the Villa Giada wines are produced in small quantities, hand-harvested, and sustainable. Just five days before harvest we bounced around in his 1972 Jeep driving through the vineyards and tasting Moscato grapes. (Thankfully, there was a "hold on for dear life" handle in that Jeep.) We then spent time in his cellar, where, walking and at times crawling, I had the most meaningful lesson about WW2: Still in place was a false wall they had built to protect their wines, their history, their lineage and their way of life from the Germans.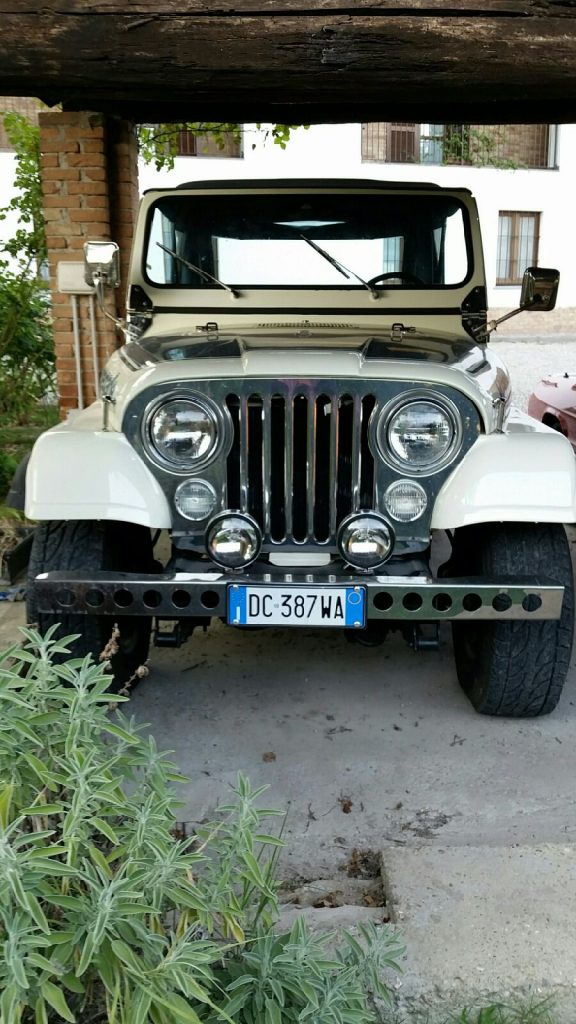 Andrea's 1972 Jeep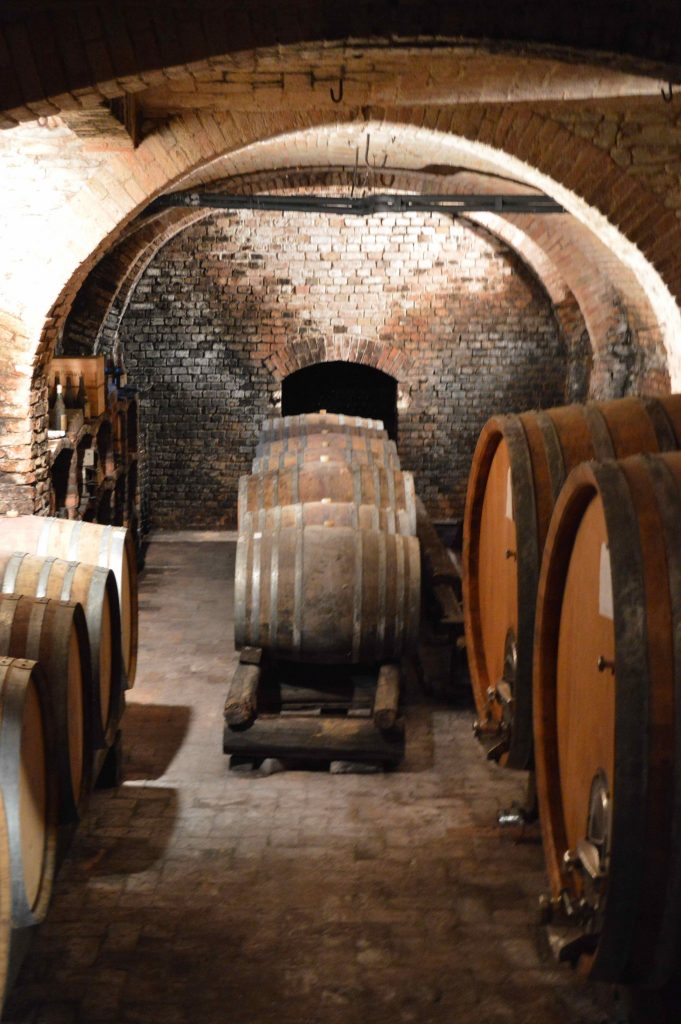 The cellar at Villa Giada
"All of Andrea's wines are special. One of their most critically-acclaimed is the Moscato d'Asti. And truth be told, I was never really a huge fan of Moscato – it was to me just the wine my mother drinks by the bucket with ice cubes. But Andrea's Moscato has a subtle nuance and complexity that only become more prominent once its opened. All of his wines have similar layers of interesting and alluring complexity and flavor. They really are something."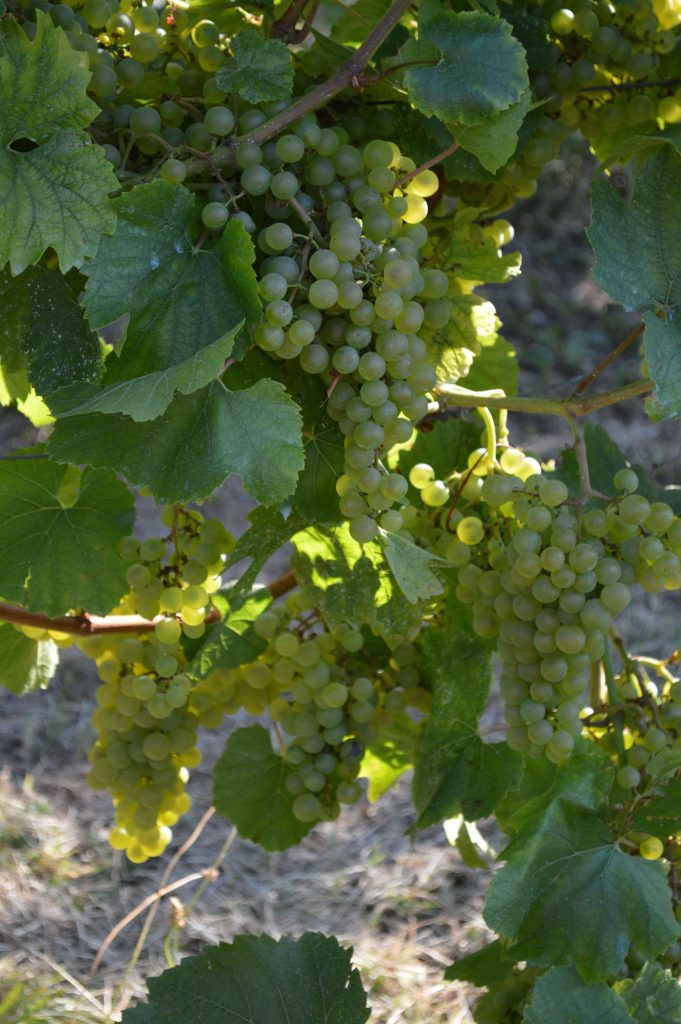 Moscato grapes at Villa Giada
Here are the wines that Melissa brought into Rhode Island. We do hope that you'll give them a try and will let us know what you think: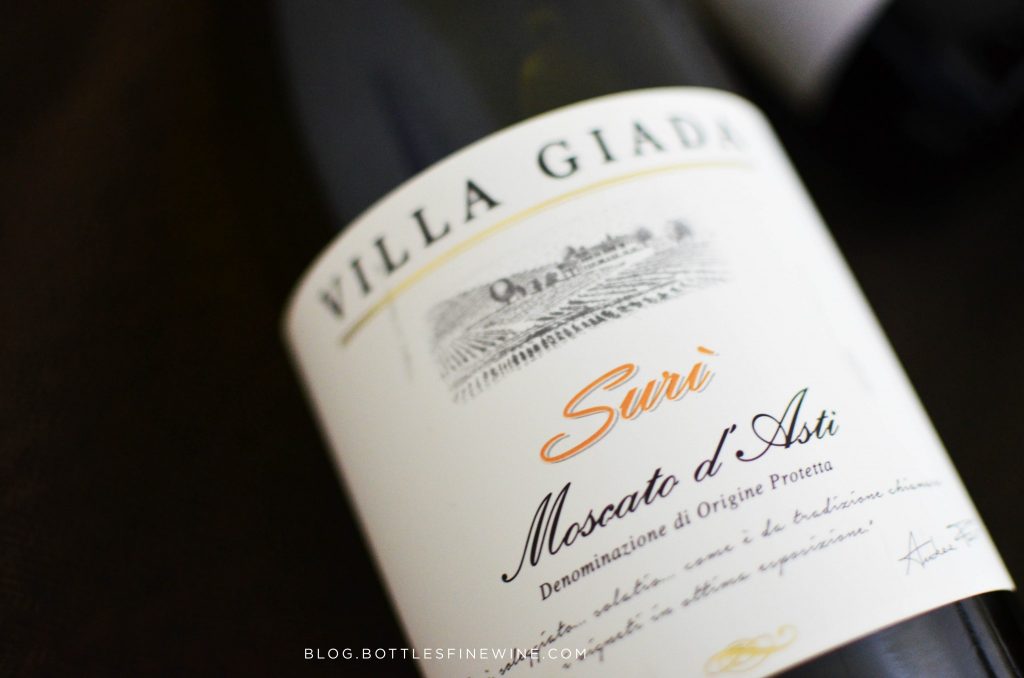 Suri Moscato d'Asti
Moscato is sweet, there's no question about it. But the sweet in Andrea's Moscato is like honeysuckle, not like white sugar. There is a huge difference. There's a lightness and floral tones in the Suri's sweetness, compared to the bracing, make-your-teeth-hurt sweetness in other Moscatos on the market today. On sale: $12.99 (regularly $16.99)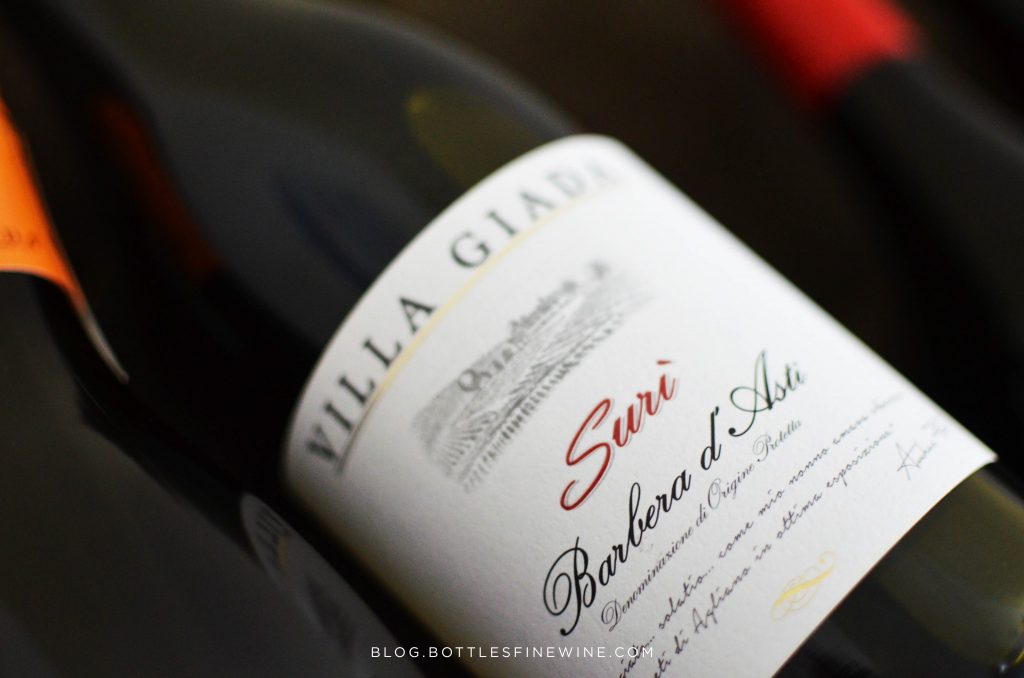 Suri Barbera d'Asti
Barbera can be really acidic depending on where it is planted. This Barbera is far more floral and has a softer mouthfeel than most at this price point. Think lavender and cocoa with a soft berry finish. On sale: $12.99 (regularly $16.99)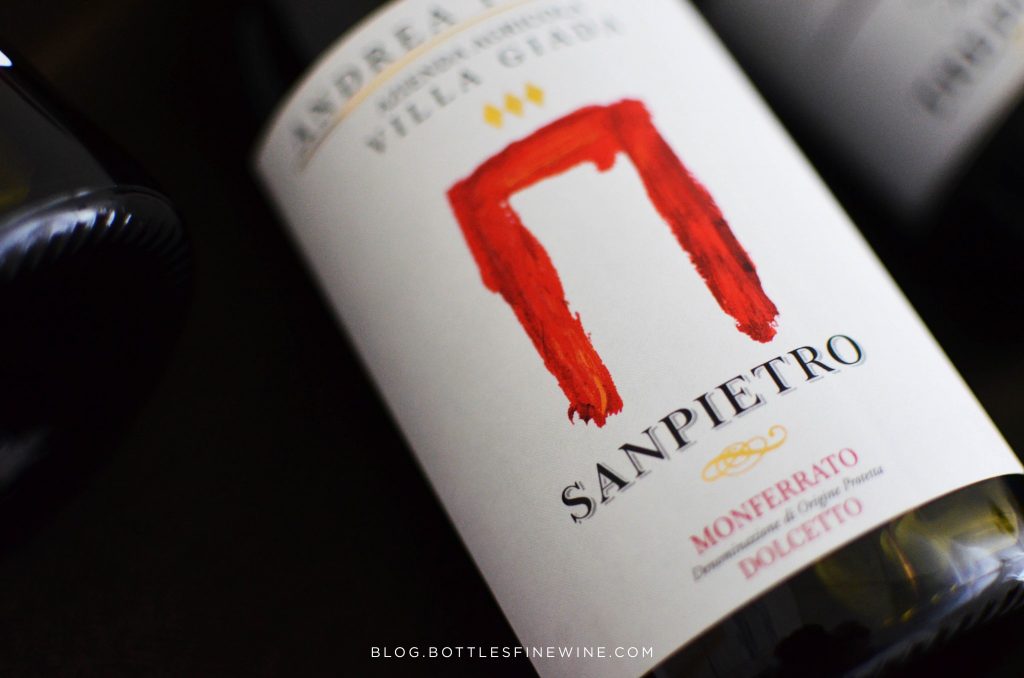 San Pietro Dolcetto
Oh yes please. As a grape, Dolcetto is taken for granted. Everyone kinda knows it, but really, they don't.  This is the wine for the California Pinot Noir drinker who is looking for something different. It has spicy structured tannins, and underlying bright red berry fruit, and it finishes with happy. On sale: $12.99 (regularly $16.99)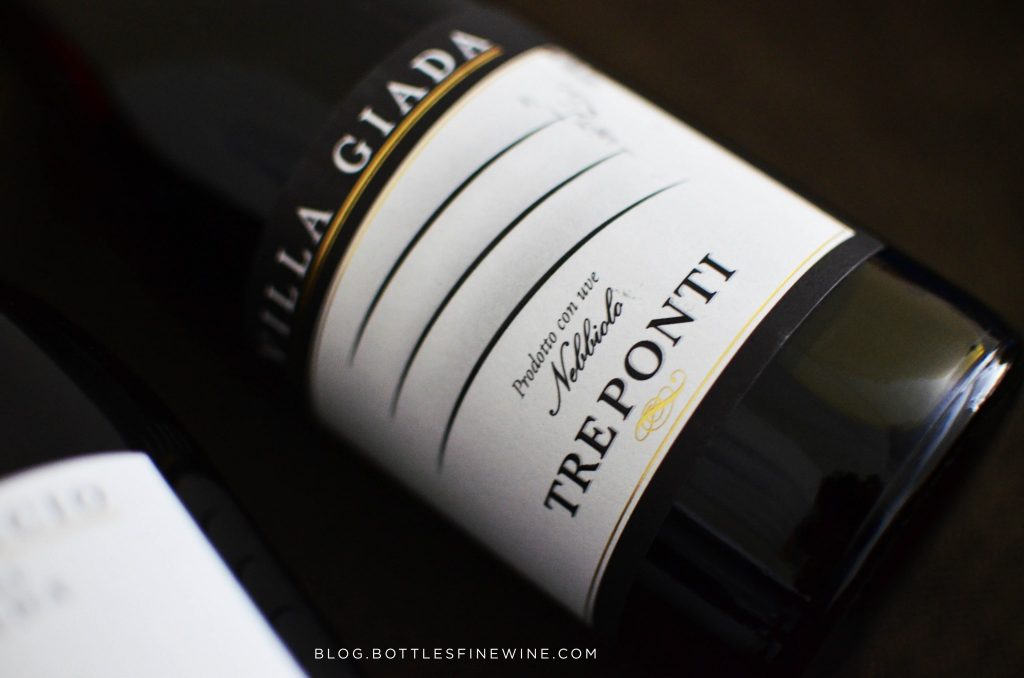 Tre Ponti Monferrato, Nebbiolo
Unlike lots of Nebbiolos that need years of aging to be enjoyed, this bottle is ready for you tonight. Once you open it, give it some time to breath, and it will show you what it is all about. It has so many layers – it's very complex. It lures you into letting it stay for awhile, it begs you not to finish the bottle right away. If you have patience, and are able to hold off on finishing it in one day (I can't), you'll enjoy its evolution for days. On sale: $19.99 (regularly $24.99)
Salut!
***prices subject to change